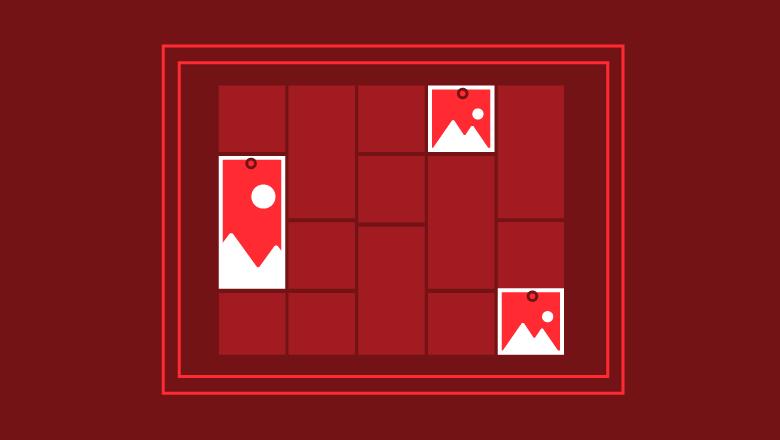 An effective method of native advertising, in-feed ads refer to those inserted into an app or an eCommerce site's feed. These ads look like posts and don't disrupt the user experience. As a result, you get higher engagement and conversions. In-feed advertising delivers a preview of branded content among other stories on publisher's properties.
What Is An In-Feed Ad?
In-feed refers to a type of ad format that is placed inside the newsfeed to monetize a site and enhance user experience. It relies on branded content on digital properties. A feed might be an editorial feed or list. These ads can be customized to match the look and feel of the content. These ads are placed between content on the feed, or where it begins or ends. As visitors scroll down the content, they encounter in-feed ads. They fit seamlessly into the feed, and are non-intrusive, as they don't interfere with user flow. To qualify as an in-feed ad, it has to be part of the user experience and match the format and aesthetics of the content. Moreover, it should specify that the ad is sponsored or promoted content
Where can we use In-feed Ads?
Feeds may be either content sites, like Forbes, or news aggregators like Yahoo or CNN. Or eCommerce sites and apps like Amazon and eBay, and social networking and media sites like Facebook, Instagram or LinkedIn. The ad may be placed in-feed in a news site, or somewhere on a product listing or eCommerce site. As this ad is native, it matches the content in terms of aesthetics. Preferably palace the ads between two content units on the feed, or at the beginning or end. As visitors scroll through the feed, they can see the ad, but it doesn't interrupt their user experience. These ads don't break user flow and complement the content. This ad format was adopted by tech giants like Facebook, LinkedIn, and Twitter, to seamlessly present content to users. Usually, the 'infinite scroll' method of content delivery was used in social media networks. As mobile grew, the trend of organising content in a proper 'feed' format was adopted by the publishing industry too. A lot of publishers started using this 'feed' format to deliver stories across properties. Forbes, Gawker, and CollegeHumor, as well as 9gag, are all adopting responsive design so 'feed ads' can be incorporated into their mobile sites and apps.
As the 'feed' format of content delivery becomes popular, publishers have realized that banner ads aren't great for monetizing, because they disrupt the user experience, especially when inserted between content. They don't help in delivering rich experiences to consumers on mobile. In-feed native advertising may be the solution to delivering branded content to users without disrupting user experience while increasing engagement with ad units, both static and video.
Types of In-Feed Ads
These ads are often placed between content appearing on news sites and social media that use the infinite scroll format. According to the Interactive Advertising Bureau, in-feed ads may be classified according to the type of feed. The IAB defines the different types of in-feed native ads as
Summary of Sponsored Content
Placed in a normal content feed and written by partnering with the publisher's team, the performance of this content is measured using brand metrics. Since the ads are on a publisher's website, the users remain on the website. Endemic in-feed ads are in a publisher's content, written in story form in partnership with the publisher's team, to match the surrounding content on the website.
Static In-Feed Ads
Static ads link to the websites of the brands being promoted. They take the user off-site to a particular brand's landing page. The efficiency of this ad may be measured in terms of click-through rate and conversions.
According to the IAB, there are 4 kinds of ads that are in-feed –
Story ads, that are written ads inside editorial content pieces.
App installs ads, which direct you to download a mobile application.
Product ads that link to landing pages for products on eCommerce sites.
Video ads that direct users to videos which may be either in short or long formats, on Vimeo or simply GIFs.
Are In-Feed Ads A Type of Native Advertising?
Matching the form, function, looks, and aesthetics of the page on which they appear, native ads are usually found in social media feeds or as sponsored content on websites. The IAM includes in-feed ads in the main kinds of native ads. The special thing about native ads is that they don't look like ads. They appear to be part of the content on the page, so they don't disrupt the user experience. There are 4 kinds of native ads.
In-feed ads, or ads that appear in the feed like news, eCommerce or social network sites.
Paid search ads or listings that appear on the top of Google search results or the sidebar. EIther text or non-text, these could include images and product descriptions.
Recommendation widgets, or content pieces like sponsored posts, recommended articles, and more, appear on the screen after the article.
Promoted listings, or paid content that appears on eCommerce platforms like eBay. Served with priority to more high-intent buyers, these increase the possibility of a purchase.
In-Feed Ads And eCommerce Platforms
eMarketer estimates that the global eCommerce market has grown to approximately 4 trillion in 2020. Some eCommerce platforms enhance their user's experience by serving in-feed ads. For instance, 'recommended products' or 'articles you may like', or other forms of paid content. This form of sponsored content doesn't appear like an ad but looks like a recommendation. This makes it more likely for a user to click on it. Nowadays, with the help of tech, in-feed ads have expanded to include mobile, carousel catalogs, and video formats. In-feed ads are great for eCommerce platforms because they keep consumers engaged as the latter keep proceeding down the customer journey funnel. Such ads are flexible and are able to meet each stage of the journey.
What Is The Difference Between In-Feed And Standard Ads?
Display ads, banner ads, and other standard formats are placed around website content. Pop-up ads spring upright in the middle of the screen. All the aforementioned ads irritate users and disrupt the customer experience. Moreover, customization options are limited. In-feed ads are part of the user flow. Highly customizable, they are greeted by high-intent users.
What Are The Advantages of In-Feed Ads?
Such ads have a lot of advantages for both publishers and advertisers. Some of these are enumerated below.
Better User Experience – In-feed ads make for a better, non-disruptive user experience. Being part of the user flow, they don't interrupt the user's journey or change the website's look and feel. They integrate seamlessly into the website and serve their purpose.
Superior Monetisation – These ads give publishers the chance to find and monetize new spaces on their web pages, right inside their respective feeds.
Fabulous for Mobile – Because they can help you monetize small screen spaces like mobile devices, such ads are great for mobile.
Conclusion
Superior Reach – For advertisers, such in-feed ads offer a great opportunity to reach out to a highly-engaged audience. In conclusion, in-feed ads are loved because they don't ruin the user experience. In an age where that is the deciding factor on which customers may return to your website, in-feed ads can make the difference. Read our blog about how to strike the right balance between ads and user experience to always get it right.