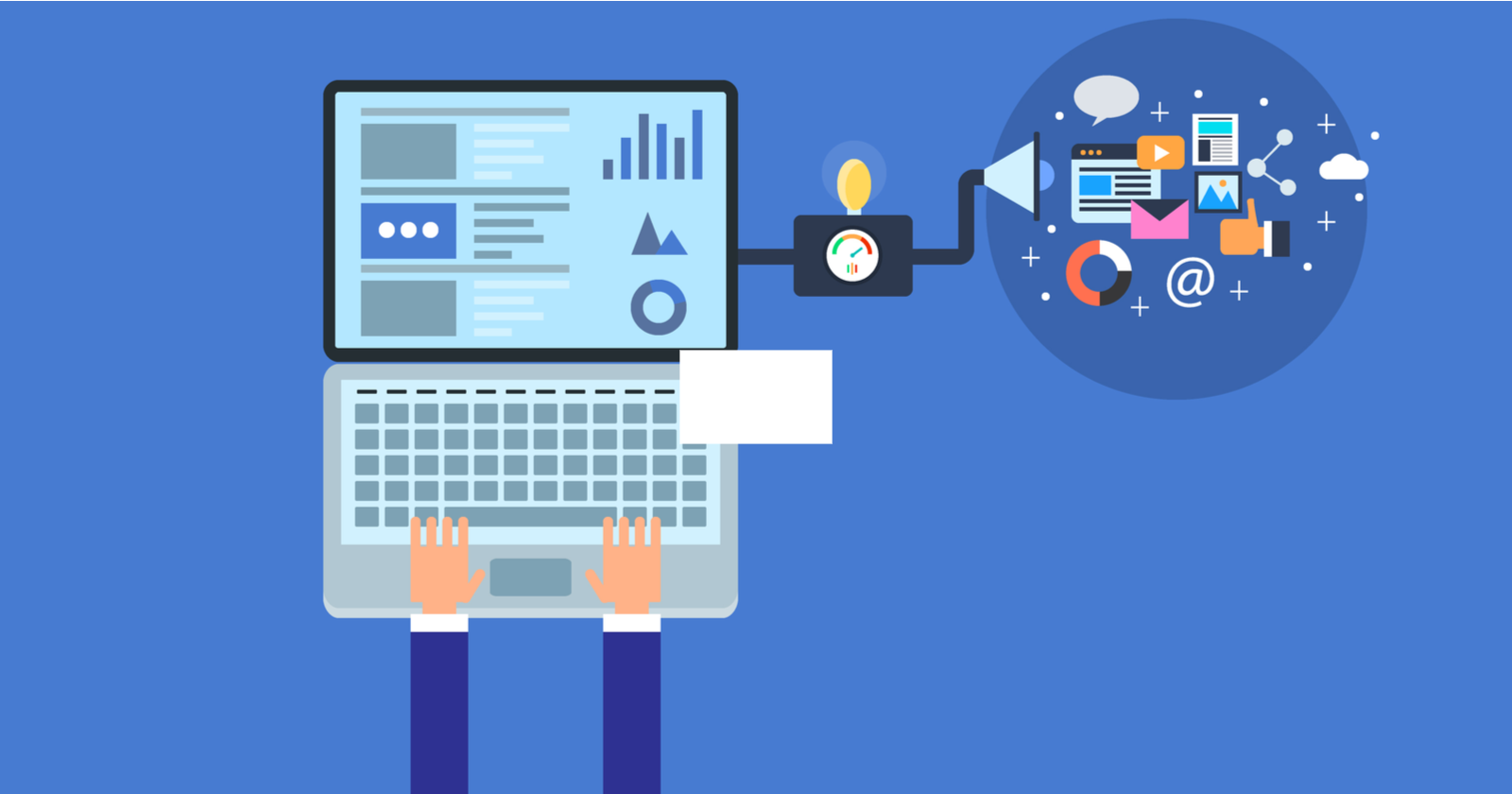 Have you ever wanted to get started with programmatic advertising but do not know how to initiate it? Although it is not very difficult, still we can see the world of programmatic advertising is continuously changing. The sheer number of possibilities, from online advertisements and video to digital out-of-home, streaming, voice, and TV, may make it feel like an incomprehensible process to master. The Display Trading Council defines programmatic as the use of automation in the purchasing and selling of media. It may apply to everything from display to digital out-of-home and television.
This post will explain how programmatic advertising works, its benefits, types, and how to get started with it.
What is Programmatic Advertising?
The technique of buying and selling online advertising using a technological platform is known as programmatic advertising. It assists in making data-driven decisions, saving money, optimizing advertising campaigns, and improving targeting. It was predicted by eMarketer that advertisers would buy roughly 88% of display advertising programmatically in 2021.
Guaranteed impressions are one feature of programmatic advertising. Before the impressions go live on the website, the buyer and seller agree on a price. Marketers may bid for real-time impressions when a brand wants to enhance its message or reach a new audience beyond the scope of the ongoing campaign.
The usage of acronyms like DSP (demand-side platform) and SSP (supply-side platform), as well as DMP (data management platform) and API (application program interface), may make programmatic appear overly complex. In simple terms, a demand-side platform (DSP) is used by brands or agencies to pick which impressions to buy and how much to pay for them, whereas a supply-side platform (SSP) is used by publishers to offer ad space to companies. After that, the two platforms are matched in real-time.
It is not, however, total automation of the ad-buying process. In the past, you had to manually generate insertion orders or ad tags, which was time-consuming. But now, marketers have more time to optimize and develop ads with programmatic advertising, which leads to campaign success. Marketers in the US spent more than $61 billion on programmatic advertisements just two years ago. That figure is expected to climb to $133 billion in 2023, accounting for 91% of global digital ad spending.
What are the types of Programmatic Advertising?
There are four basic types of programmatic advertising, each with its own set of rules. Let's take a closer look at each of them to see which one would be the greatest fit for you.
Private Marketplace: The private marketplace, or PMP, is an invite-only variant of the RTB paradigm. It is an auction procedure in which just a few marketers compete to acquire a publisher's inventory. This option is often supplied by publishers with higher premium (i.e., desirable and costly) material, such as Forbes, The Wall Street Journal, or The New York Times. Advertisers interested in such inventory can reserve or guarantee their advertising before the publisher makes them available in an RTB marketplace.

Real-time bidding: Real-time bidding is a type of programmatic advertising that uses an automated auction mechanism. Publishers can sell ad spots quickly by tapping into a large network of advertisers eager to bid on them in real-time. RTB is a type of impression-based bidding in which marketers may purchase advertising by impression. This is in stark contrast to how internet advertising used to function when impressions were frequently grouped together. As a result, RTB enables marketers to be hyper-focused on their targeting in order to optimize ad expenditure.

Preferred deals: In programmatic advertising, a preferred agreement allows publishers to give specific advertisers priority access to ad impressions generated by their digital media inventory. An advertiser obtains this "preferred" level of access through a one-on-one manual sales negotiation with a publisher, in which a predetermined fee is agreed upon for the ad impressions included in the agreement.

Programmatic guaranteed: This type of programmatic advertising is the most similar to traditional media buying. A programmatic guaranteed agreement is one in which a publisher and advertiser manually negotiate one-on-one to set a fixed price for ad space purchased directly by the advertiser and reserved exclusively for them by the publisher. The primary benefit of this kind is that an advertiser may select ad inventory, frequency capping, and pricing.
What are the benefits of Programmatic Advertising?
Each year, programmatic advertising advances and substantially simplifies the process of buying and selling internet advertising space. When compared to traditional advertising approaches and even alternative kinds of digital advertising, programmatic advertising provides marketers with a number of significant benefits.
Transparent with increased control: You can see which websites your ads are being shown on, the sort of client who is viewing your ad, and any additional expense related to the ad space.

Measurement in real-time: Unlike traditional advertising, such as billboards or print ads, programmatic advertising does not require results to be seen until the end of the campaign.

More efficient: It allows marketers to watch their campaigns and make modifications and improvements as needed, ensuring that only the best-targeted clients are reached while maximizing their expenditure.

Increased targeting ability: Advertisers can directly contact their ideal customers for any given purpose because of programmatic advertising's greater flexibility. IP targeting and contextual keyword are only a few examples.

Greater reach towards audience: Advertisers know how many impressions a display advertisement received, who looked at it, where they were online and much more as soon as it is viewed.
How do I start with Programmatic Advertising?
Know the market: If you're new to programmatic advertising, the first step is to learn about the industry. Do some market research to get active in the marketplace.
Set your goals: Use current data to identify the sort of advertising awareness you require and to build an effective plan for determining short- and long-term objectives.
Experts needed: To achieve your campaign's objectives, you must be prepared to align technology and people. As a result, having a team of specialists to oversee the process is critical.
Create blacklist/whitelist: Adding websites to your blacklist that you believe is inappropriate for your advertisements is a good idea. You should also have a whitelist of websites that you trust. It will assist you in reaching your target audience while also preventing you from going in the wrong direction.
Conclusion
Advertisers and publishers that do not employ programmatic are either leaving money on the table or squandering time on inefficient tactics, according to current trends and industry advancements. As the internet advertising sector becomes increasingly technologically advanced, it's important to embrace these practices and keep up with the trends, otherwise, your company may lag behind, stagnate, or even go out of business. Hopefully, understanding the essential characteristics of programmatic marketing and advertising has been aided by the manner Programmatic Advertising has been discussed in this article. Follow our beginner's guide to learn more about this kind of advertising and gain ideas for your own campaigns by looking at its various types.
Read More
Adblock Monetization Made Easy