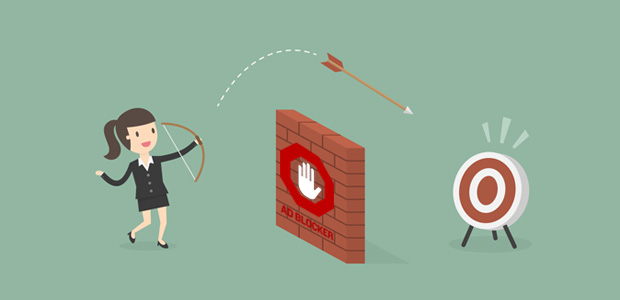 Have you ever considered how Adblockers cause significant business losses for publishers? If you're a publisher, you're probably aware that adblockers are damaging your bottom line. While using Adblockers may appear to be a nice way to avoid bothersome adverts, it is terrible news for individuals who generate money from advertisements on their websites. For digital publishers, these are trying times. While the Facebook-Google duopoly continues to capture an ever-increasing percentage of digital advertising spending, an increasing number of users are resorting to AdBlock software or AdBlock plugins to fully stop adverts.
According to various sources, between 13% and 30% of all Internet users are presently blocking advertisements, with the percentage rising in recent years. Furthermore, it is continually increasing on a daily basis, so whether you are an advertiser or a website owner, adblockers are harming your company as well.
There is no guarantee that your advertising will always be visible to all people you wish to reach; nevertheless, if you are a website owner or administrator, there are several strategies that can help you reach individuals who use adblockers or monetize your AdBlock traffic.
What is AdBlock Monetization?
According to the prediction of eMarketer, by 2021, 27% of internet users in the United States would have blocked advertisements on at least one of their internet-connected devices, while 32.8% of internet users in Germany would have banned ads in 2019. Ads are banned more frequently on PCs/desktops and laptops than on mobile devices, making the AdBlock plugins for Chrome and Firefox the most widely used Adblockers.
These developments can be ascribed to the annoyance of web users with online offers that are loud, invasive, and unpleasant. According to a GlobalWebIndex study, users who choose to use AdBlock Plus or other adblocking software complain that there are too many ads. They also find internet advertising to be irritating, irrelevant, or overbearing.
Because online advertising is the principal revenue source for most websites, Adblockers have far-reaching effects from the publisher's standpoint. Adblockers rob publishers of revenue that could otherwise be spent on developing additional high-quality content for their audience and upgrading the website's UX/UI. But the good news is that there are various ways available to assist you in earning money from AdBlock traffic. This is referred to as AdBlock traffic monetization, and the strategies used a variety of methods to benefit the publishers.
How do I monetize AdBlock traffic?
When it comes to monetizing AdBlock traffic, there are a few tactics to follow. The following are some of the most important strategies:
Convincing users to whitelist your website: You might persuade your readers to whitelist your blog or website so that they can access additional high-quality material. Make use of their emotions to persuade them to whitelist your website. Users that appreciate and profit from your material will gladly pay to see more and will gladly support your website. Thank your readers for taking the time to read your information, and then explain how adverts on your website help you enhance the quality and frequency of your outputs. If you're mixing advertisements with affiliate marketing, you might say that if customers buy the ads on your site, you'll get a commission that has no bearing on the pricing or quality of the items.
Blocking content from AdBlock users: This strategy is similar to politely requesting them to whitelist your website. You, on the other hand, are acting more forthright this time. You gently inform them that you've discovered they're using an Adblocker and that they won't be able to see the content unless they whitelist your site. Only non-AdBlock users will be able to see the material this way. They won't have a hard time whitelisting your website if you have a track record of providing quality material. Here, valuable material makes a big impact.

Use in-page push advertising or direct links: Direct links are URLs that publishers can place anywhere, including in text, making them difficult to monitor by adblocking software. The links might be included in the body of your content. Native advertisements, on the other hand, mix in seamlessly with online content and do not cause any bother to your users. Native advertising can let you monetize AdBlock traffic on both desktop and mobile devices.

Keep changing your ad formats: Adblockers identify ad material using a variety of technologies. Changing your ad settings and distribution strategy on a regular basis may assist you to avoid some adblocking scripts and reclaim your well-deserved money. The main drawback to this strategy is that AdBlock firms try to modify their software on a frequent basis in order to keep consumers safe. So, keep up to date to understand how to avoid each update. Adblocking is used by 20.5% of internet users across all devices. Mobile ad blocking is expanding at a higher rate than desktop ad blocking, with an increase of 89% year over year.

Including a subscription model or a paywall: This technique entails directly profiting from your content. You can experiment with a combination of ads – native ads, banner ads, or direct links – and a subscription/paywall model because advertising is one of the most successful methods to monetize your audience. The latter restricts access to your website content to serious visitors who are prepared to pay a minor fee to avoid viewing ads. Of course, the quality of your material persuades customers that it is worthwhile to pay for. To stimulate their attention, try offering them some interesting tidbits. Micropayments for content are acceptable to interested users as long as they receive the required value. It's best to limit your adverts to a minimum while using paywalls.
Conclusion
Adblockers were formerly viewed as posing an existential threat to the internet advertising paradigm. Allowing customers to opt-out of advertising on their own would make it impossible for publishers to completely monetize their content. Other forces have exerted pressure on the advertising model in recent years, but they've also shown something important about the nature of our viewers.
It is feasible to profit from AdBlock traffic, but it needs concerted work and the testing of numerous solutions. There is no single monetization approach that works for all AdBlock users, but if you employ the appropriate strategies, you may recover as much revenue as possible. If you are looking at recovering revenue that you are losing because of Adblockers, try our Adblock Recovery tool and amplify your revenue by a minimum of 15% right away!