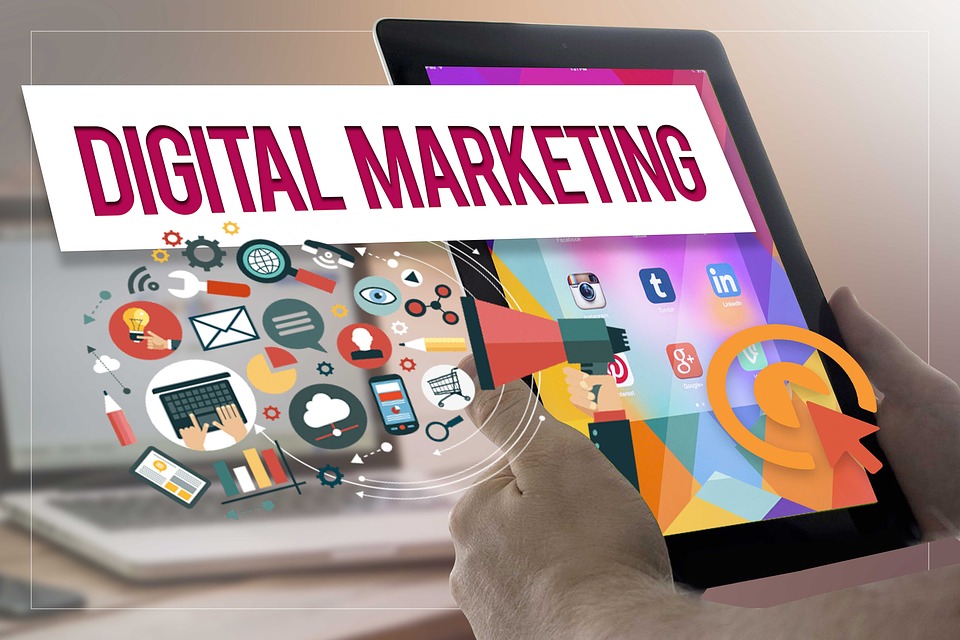 Digital marketing should be a key priority for every small business today. Indeed, according to the small business general manager at Dun & Bradstreet, the internet has become an "indispensable" tool for small business owners today, with more and more customers choosing online retail and global e-commerce sales continuing to rise. For this reason, you should be prioritizing the implementation of a digital marketing strategy that reaches your customer base and ensures that your target audience receives the right message.
Top Digital Marketing tools your Small Business
With all this in mind, we've highlighted some of the top digital marketing tools your small business should employ to find success in the online sphere.
Email marketing tools

In our post 'Best Email Newsletter Practices for Small Businesses', we discussed how email remains a key element in monetization strategies, due to the fact that it can target a wide range of customer personas and purchasing demands. In this regard, you should use email marketing tools to improve your business deliverability and create engaging offer campaigns. Such tools include Lemlist and Sendgrid, which offer various email marketing services such as flexible design options, in-depth deliverability, performance analytics, and personalization features.

Social media marketing tools

Social media has evolved into a key marketing channel for every business today. Aside from enabling businesses to easily connect with their customers, social media also helps with nurturing leads, building business relationships, and gathering valuable customer data. Given all of this, you should strongly consider using social media marketing tools such as Sprout Social and Hootsuite. These platforms can help you with managing your small business's social media accounts by helping you to organize your assets and content calendar. This, in turn, makes it easier to publish and schedule your content across your social media accounts. Furthermore, these tools also generate social analytics, which you can use to focus on improving KPIs and secure ROI for your business.

Search engine optimization tools

Reports show that more than half of website traffic comes from queries on search engines. Because of this, you should aim to make your business's website more visible on search engines. The best way to do this is by leveraging search engine optimization, or SEO. A post at the reliable finance website AskMoney.com has described SEO as a set of techniques that allow your website to rank high on search engine results. By extension, it's a practice that you can use to increase brand awareness and visibility, which translates to higher revenue.

Admittedly, learning SEO can be difficult, and might seem complicated –– especially if you're not used to very technical concepts. Thankfully, there are SEO tools that make it easier to optimize your business website. These included Ahrefs, which helps with generating keywords for your website's content. Another tool that you should use to improve your website's SEO is SEMrush, which helps you track the position of your priority keywords, as well as break down keyword ideas, variations, and difficulties to help generate useful content ideas.

Graphic creation tools

Digital marketing relies on engagement. With that said, you should be able to create graphics that are visually stimulating for your target audience and properly convey your message and branding. With that in mind, be sure to use graphic creation tools that help you produce eye-catching visuals. Trusted creative resource CreativeBloq.com lists some of the best tools for creating social media graphics. These include the ever-popular Canva and the infographics creation software Piktochart.

Final Thoughts
Through the practices and tools discussed above, you can ensure that your business won't fall behind in modern digital marketing. To learn more about content monetization and other tools that can help your small business succeed in the digital space, be sure to check out what we offer here at Publir.