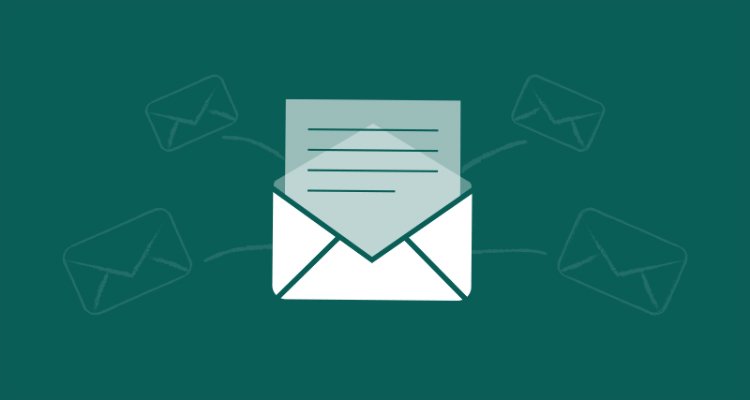 Do you realize that email is and will continue to be a vital element of any future monetization strategy, especially after such significant changes in the information and technology sector! Studies have shown that email is one of the most effective marketing tools available for all types of businesses. Being adaptable, one can use email to target a wide range of customer personas and purchasing demands at various phases of the sales conversion funnel.
What are the Best Email Newsletter Practices
The most prevalent email type in email marketing is email newsletters. As the name implies, they frequently feature news and updates to keep the public involved. Some marketers say that newsletters are not much a step in the right direction but that newsletters prepared with great attention to detail certainly pay off. An e-mail newsletter might play a leading position in your general e-mail marketing plan. Email is still used by about 70% of the companies, yet email marketing is one of the oldest marketing platforms.
Brands send their subscribers email newsletters to notify them of news and updates. These email messages have nothing to do with the selling – it is about creating client loyalty with good content. Sending a content-based email newsletter regularly not only helps your business keep up to date but also displays the knowledge of your sector. As per a study, for the purpose of monetization, 64.6 % of B2B publishers and 48 % of B2C publishers rely on website banner advertisements or newsletter sponsorships.
Optimizing Newsletter 
If we look at the statistics regarding email-marketing uses, an email newsletter is at the top with 66%, followed by promotional content at 54%, and welcome email series at 42%. In other words, email newsletters are a good instrument to improve the marketing of your products or services. Whether you create a whole new email newsletter or revitalize your present publication, some ideas come in handy to optimize your newsletter.
When current and potential customers sign up for your newsletter for the first time, make sure they understand what to anticipate. Besides, let the subscribers know the kind of content and offer they will receive. It is also important to inform them how often they will hear from you.
The most effective email newsletters contain around 90% instructional content that is relevant to your target audience. You'll have around 10% of your area to spend completely on marketing your company.
In your email newsletter, avoid using large, wordy full-length content that may overload readers. Instead, create a one-page email with succinct, intriguing, and enticing introductions that direct readers to your website or blog. Furthermore, ensuring that there is enough white space within the overall newsletter design to assist make the newsletter look clean and simple to read, is an email design best practice to follow. Additionally, try creating graphic images for your company to use in newsletters.
5 Elements of an Effective Email Newsletter 
Even if their long-term ambitions are uncertain, publishers will need to invest in email. And delivering a better email newsletter is one of the only sure-fire methods to safeguard deliverability and ensure your message reaches the inbox rather than the spam folder.
In order to get the most out of your newsletter, make sure it includes the following aspects:
In today's age of technology, we are overwhelmed with information, and yet another long newsletter will not assist anyone. Instead of cramming everything into your newsletter, try to keep it to one page. Deliveries that are shorter and more regular are preferable to the occasional volumes of books.
Tell a story
The greatest newsletters employ traditional story-telling strategies. To entice your reader, use a conversational tone. Share some insider information about your industry. Keep in mind that you're writing a letter, not merely reporting news.
Focus on content
Don't try to make it a journal. Your audience will be interested in how you can help them rather than hearing about all of your triumphs and dramas. More readers are attracted to content-focused email newsletters. The newsletter isn't only for you; it's also for your consumers.
Clear call to action
We wouldn't take time out of our hectic schedules to compose a newsletter unless we expected something in return. Every newsletter should have a clear call to action. This can take the form of a discount, event registration, or even a request to join your Facebook page. Make certain that you are asking your audience to accomplish something.
Attractive design
While many email services include design templates, you may have your newsletter professionally created for a nominal charge. A visually appealing newsletter, whether in print or by email, will increase readership and support for your company.
Length of a Newsletter
The length of your newsletter, as well as the information contained inside it, are important considerations. When deciding what to put in your email, keep your target audience in mind. Make sure your newsletter is worth reading, regardless of its length.
Your writing style and the length of the newsletter are determined by the goal of your newsletter. This marketing information tool can help you reach a variety of objectives. Initiating frequent communication with prospective clients, notifying them of fresh blog material, and inviting them to new learning opportunities such as webinars and online courses.
The general rule of thumb for most experts is to have around 500 words in a newsletter. As a result, a page length would be appropriate for the reader to swiftly scan over. Remember that current audiences have extremely short attention spans. Don't expect them to sit for hours reading and re-reading your newsletter. Make your writing succinct and to the point. Nonetheless, it has to be fascinating and entertaining.
Necessary items in your Newsletter
It is very important to have a few necessary items in your newsletter to engage your users and create a good impression of your brand. Some of those items are:
A good theme: For each email newsletter it is preferable to have a certain theme or topic in mind so that ideas do not become confusing for the readers.
Creative subject line: It is advisable to devise informative and unique subject lines in order to be attractive for the readers.
Informative content: The content must be informative as well as entertaining. It will be better if the content will be educational but will also be brief.
Guidelines: There must always be a section in the newsletter where guidelines for the users are written in case, they want to get more information.
Contact information: Never forget to include your business and contact information in your newsletter. After all, you are trying to make a brand name through it.
Final Thoughts
An email marketing plan often entails sending newsletters, trigger emails, and transactional emails in addition to advertising emails. This implies you should carefully arrange the number of campaigns you plan to send so that you don't turn off your audience.
One of the most effective ways you have to interact with your clients and prospects is through your newsletter. We strongly advise building an email marketing schedule if you want to send emails on a regular basis without going overboard. Sign up for our Newsletter and get daily monetization updates right in your inbox!