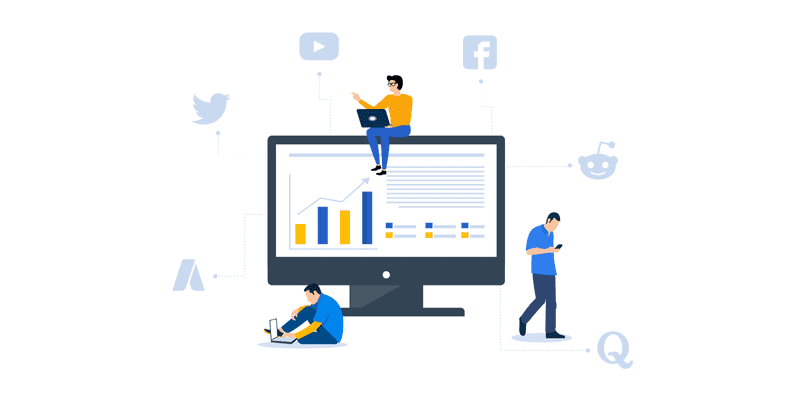 According to this study, around 20% of the traffic that exists on the internet is 'shadow traffic'. This term and its effects have led to revenue dips, misguided decisions, and poor business outcomes in general. Examining user data from multiple sources gives us the chance to understand our audience, and create our strategy accordingly. However, shadow traffic throws a spanner at all of those metrics, because you don't know where your audience is coming from. Read more to find out how you could tackle the Shadow Traffic problem!
What is Shadow Traffic?
Shadow Traffic refers to real traffic from real web users that publishers have no data about simply because the analytics tool has failed to capture it. Typically, when a website receives a visitor, the analytics software immediately records the visit, sending an indication to the site moderator. Called 'events', this information is sent in the form of codes, giving a general description of a user's site behavior. Some examples of basic site activity include page view events, ad banner clicks, video plays, or signing up for an emailer or subscription. If information about such interactions is not recorded, you can't come up with a better strategy to hone in on your target audience, because there's simply no data to work with.
Why is Shadow Traffic important?
Monitoring site traffic and its behavior are of paramount importance if you want to measure website performance. By poring over data from different traffic sources, you can build a sound strategy, and understand your audience better. Over time, with the growth of HTTPS, and a burgeoning of private messaging apps like Slack, WhatsApp, and other Social Media apps, dark traffic grew. Dark traffic was the visits to a website that Google Analytics couldn't comprehend the source of. Shadow traffic grew parallel to this, stumping Google Analytics over time.
All analytics tools require you to embed code to your website. Once that is added, your analytics provider can provide site reports. When someone visits your site, this embedded code will send 'events', to your analytic provider. If an adblocker or a browser somehow prevents this, you can't fine-tune your campaigns anymore. Without information on source or page views, these visits are effectively 'failed visits'.
How can Shadow Traffic affect you?
With around 20% to 40% of traffic being untracked or shadow traffic, it is quite difficult to understand your audience's online behavior. Losing data like this can lead to faulty decision making, loss of revenue and can have long-term adverse effects on your organization. Since every major browser, analytics tool, and publisher is affected by it, every possible step must be taken to measure quality traffic and website performance. Addressing the shadow traffic problem while keeping audience privacy and user experience in mind is vital.
What are some of the Factors Responsible For Shadow Traffic?
The usual culprits responsible for shadow traffic are –
Ad Blockers
Ad blockers, in-built browser privacy features, and other common tools that block analytics software, give rise to shadow traffic. Ad blocks are usually user-enabled, and are put in place to combat leakage of your information to third parties, and safeguard you from targeted ads. Around 48% of internet users rely on adblockers to keep their browsing experience hassle-free. This causes quite a revenue drop for publishers. In fact, in a single decade, the number of Adblock users increased more than 8 times. The amount of revenue that adblockers will cost publishers is only slated to rise over the next few years. These blockers prevent ads from rendering. There are a few workaround methods you can rely on.
Browser Privacy Features
These browser-based blocking technologies do not disrupt sites but stop publishers from relying on cookies so they can't show their audience-targeted ads. Mozilla's Firefox employs its special Firefox Enhanced Tracking Protection, Apple's Safari has its Intelligent Tracking Prevention, and Microsoft Edge relies on its own Tracking Protection, all of which act as in-built blockers against first and third party analytics software.
Now, coming to the privacy tools that some users employ.
Users sometimes deploy a network-level blocking tool, successfully banning ads across the entire network. Working differently from browser-based ad blockers, these network-level software block ads even on games and smart TVs.
VPN-level blocking software like NordVPN prevents publishers from tracking internet users.
Device DNS tools like Adguard prevent access from devices or networks that send requests. Blocking communication between different users may lead to a dip in revenue.
Device-Application-based blocking tools like Wipr do not allow ads from apps that rely on browsers to display web pages. Tools like these make communication between publishers and users tough, as it blocks advertisements, trackers, and cookies as well as GDPR notices.
How to deal with Shadow Traffic?
So what steps can one take to effectively combat shadow traffic?
Shadow traffic issues can be solved if you depend on the right strategy. Using suitable workarounds, you can get audience statistics and solve the problem. However, for this, you need a fair amount of engineering or IT expertise. There are a few approaches given below that should help you battle shadow traffic problems. These solutions aim to minimize the effects of ad blockers and built-in browser features on analytics software.
Server Logs
Every time your website receives a visitor, they connect with your web servers. Every time that happens, user interaction is tracked and logged on said server. The server logs serve as a database so you can consolidate that data, and find out your actual web traffic. In practicality, this is very difficult because restoring and managing logs from various web servers is nearly impossible. Even if logs are managed using the server log management software, it is still tough to get the desired results expected from it.
Leverage First-Party Servers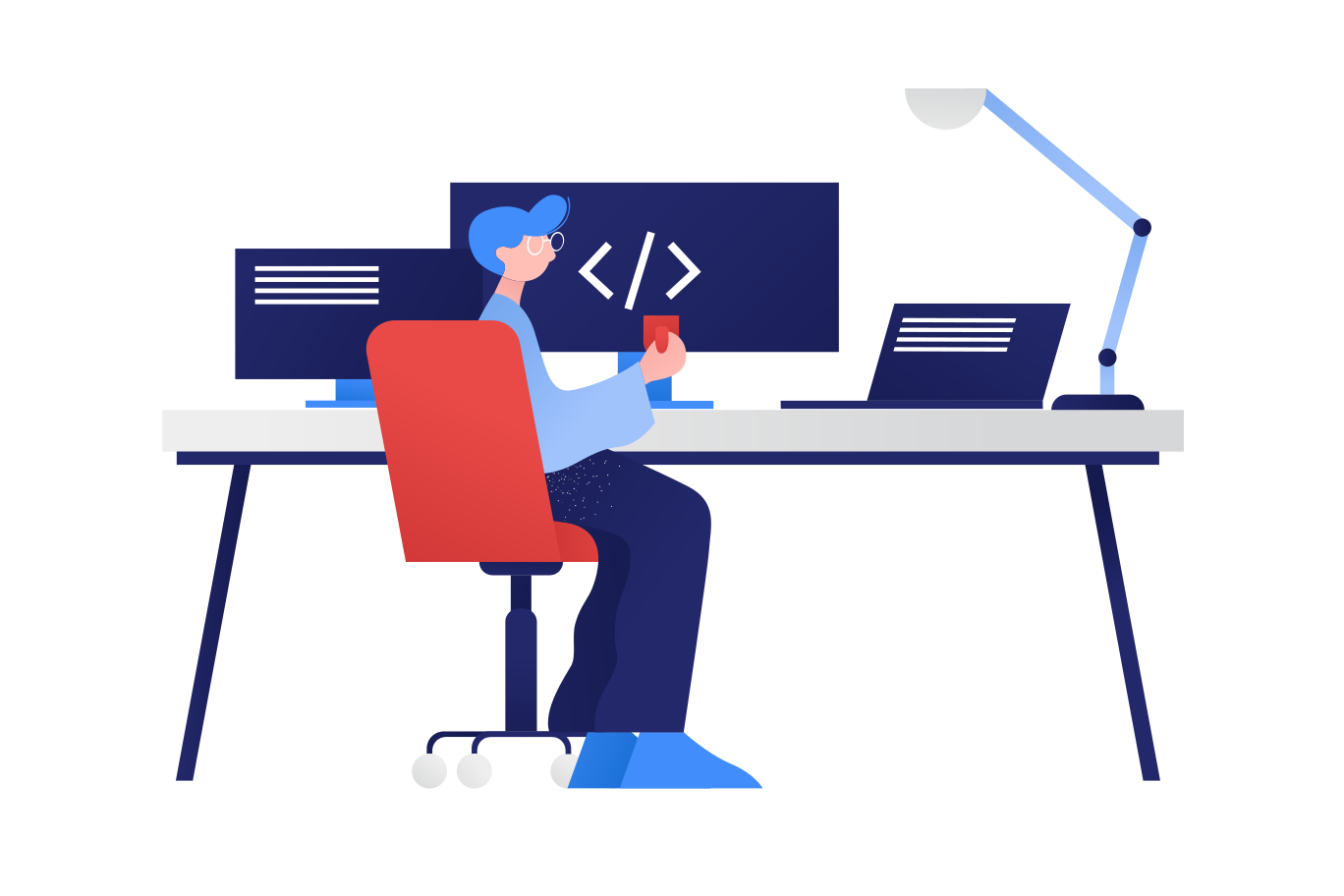 Usually, ad blockers work on the user's web browser, which restricts certain things. The user needs to communicate with the publisher's server to get content. It is important to keep the connection between the user's browser and your content server constantly running. Capturing events using your server seems better than connecting to a 3rd party analytics provider's server. You can send traffic source-related data via your server. However, you may run into complications whereas the implementation of 3rd party analytics is quite easy. All it entails is generating an analytics script and pasting it on your website.
Depending on First Party Analytics Providers
First-party analytics vendors or managed services can help publishers access and track data about website visitors and events using first-party servers. Such a method can help you keep track of any visible or shadow traffic on the website while maintaining the privacy of your users, without compromising their browsing experience.
Final Thoughts
In conclusion, internet users are getting more aware, as the digital landscape becomes even more complex and transparent. Publishers have to constantly stay aware of trends to be on top of every problem, especially issues like shadow traffic because it impacts revenue and dents user experience. Approaching the shadow traffic quandary requires a patient and strategic approach on the part of digital marketers. Check out our blog on the best website monitoring tools for 2021 so you can always receive updated analytics figures, and keep your website in top shape to attract more visitors.