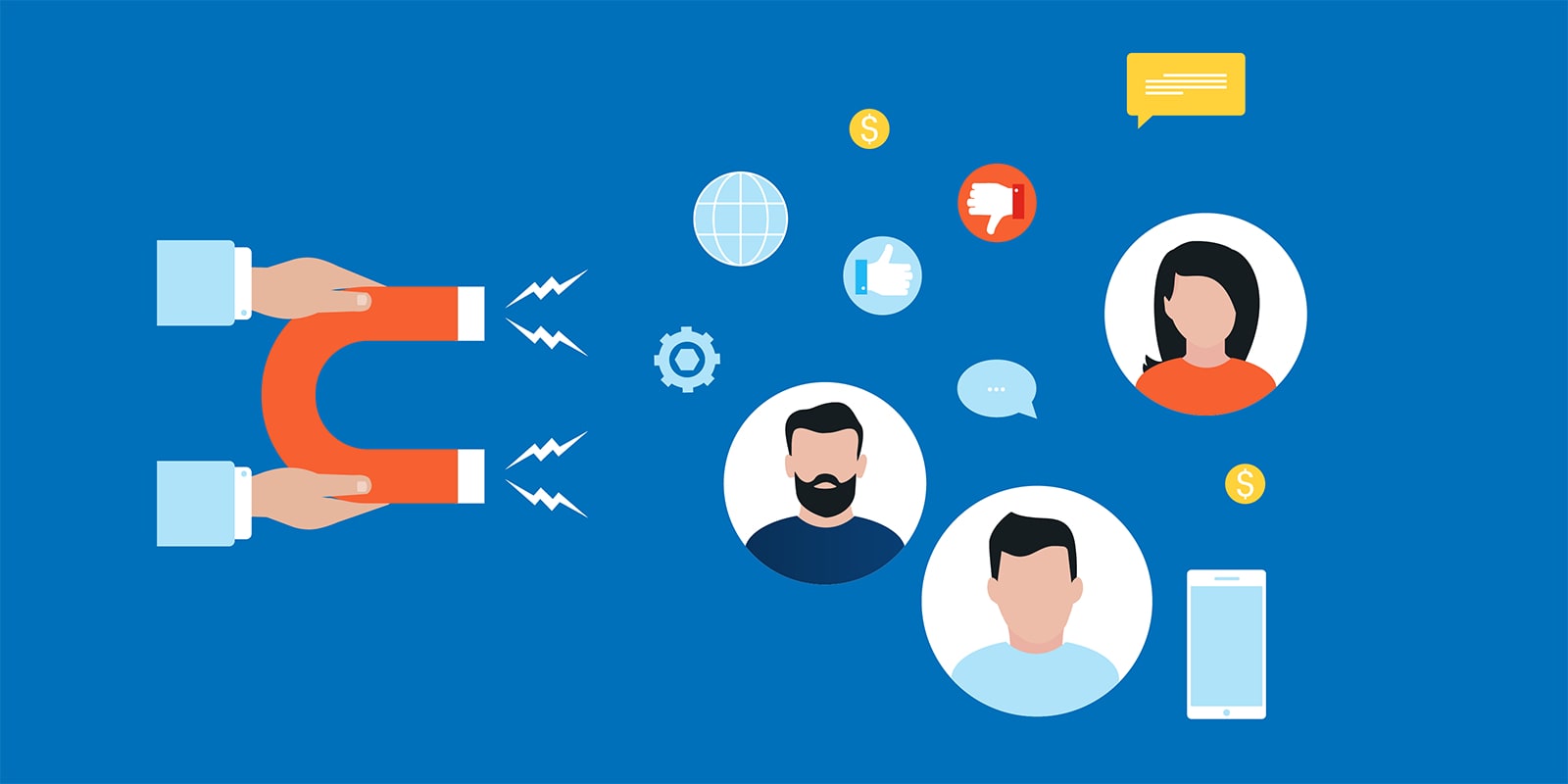 There hasn't been any prominent change in organic reach on Social Media in the last few years. The average number of individuals who see social media postings that aren't sponsored by advertising revenue is still low. Most social networks have a pay-to-play strategy for companies. The average reach of a Facebook Page's organic post is about 5.20%. That indicates that about one out of every 19 fans views the page's non-sponsored material. Increasing your marketing spend is the simplest approach to increase distribution and direct sales.
According to another research, Twitter has less than 20% organic reach on their posts, contradicting popular perception. Recognizing what enhances your social media organic reach will assist you in increasing your statistics. And in this article, we will help you with some amazing tips to increase your Social Media organic reach.
Ways to increase the reach of an Organic Post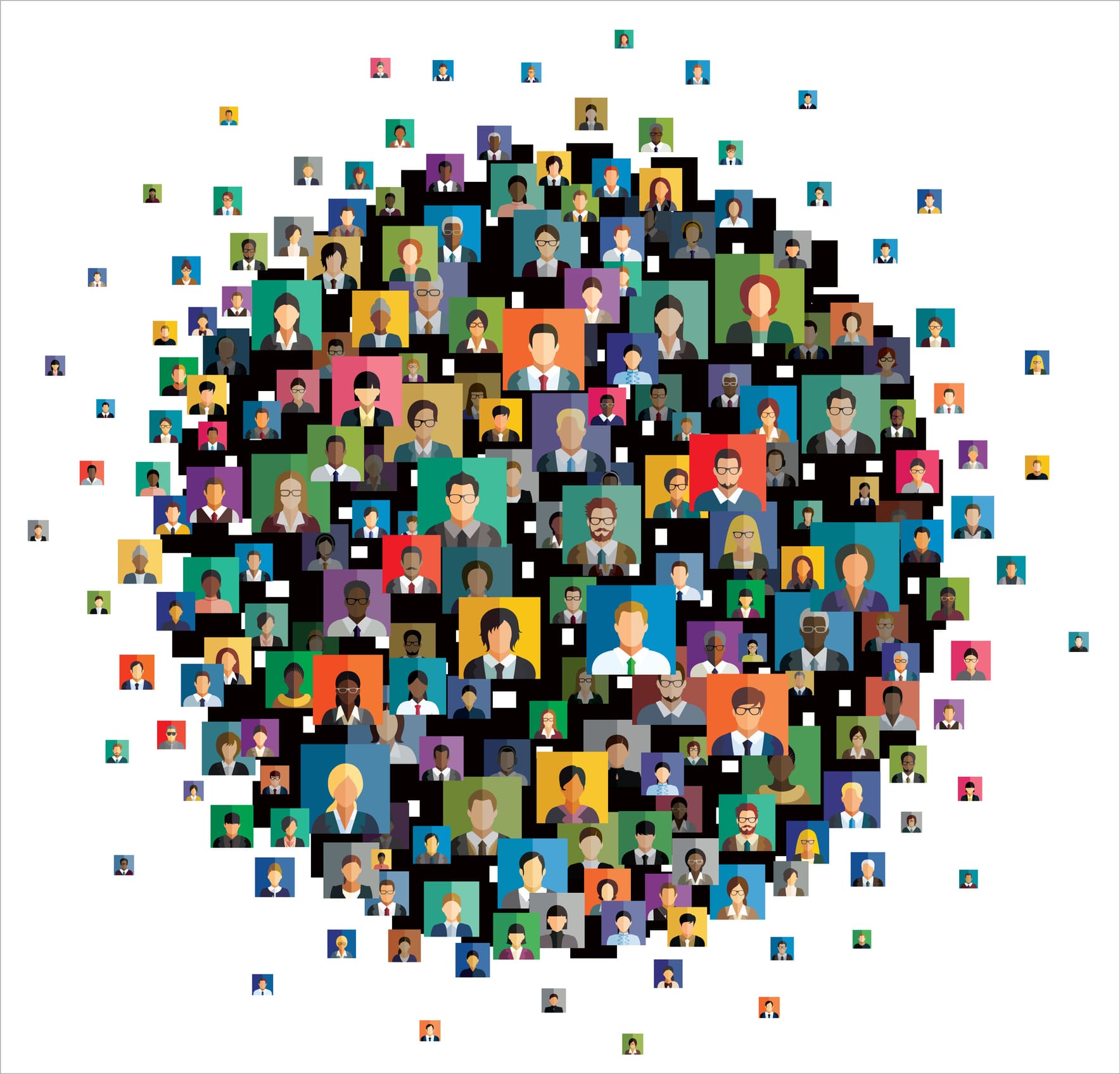 Organic posts, unlike paid content, aren't usually given to particular target groups. Each social media site has its own algorithm that determines how organic posts are dispersed around the platform, i.e., who sees your content. Although you do not need to be an expert on social media, having a fundamental understanding of how it works will help you create future posts and grow your social media reach.
Optimize your social media profiles
For improved exposure and optimization, you may adjust every component of your social network presence. Many of the strategies you've used will apply here as well including having a username that is simple to remember, having a photo/logo that is easily identifiable, having descriptions that are keyword-rich, and adding a link to your website. Use the same criteria to select which pictures to use, which keywords to add, and how to frame your call-to-action when publishing. This is true for any and all social networking sites.
Evergreen content posts
A typical social media post, particularly on platforms like Twitter or Facebook, can have a broad range of lifespans. As a result, avoid publishing material that has an expiration date. Consider resolving some of your industry's most prevalent and chronic issues. Even better, strive to make a post that is both instructive and entertaining. Evergreen material may appeal to a wide range of emotions, including humor, horror, and awe.
Make content strategy
You must think about organic material if you want it to perform effectively on social media. Why would a stranger spend time on your material if you don't invest time in your social media content strategy? To begin, find out who your target audience is and what are their passions. Make a note of the demographics of your target market and what are the differences between platforms. Most social media networks provide access to this information through their native analytics tools for business accounts.
Organic post targeting
This strategy varies per platform, but adjusting the parameters of your posts to target certain segments of your audience might help you increase your organic reach. You may use organic post targeting to control who sees your content. Take advantage of every chance to better target your audience and ensure that the correct individuals see your content. Gender, relationship, status, education level, age, location, language, interests, or post-end date are all possible targets.
Post consistently
To create and sustain a presence, post on a regular basis. But keep in mind that when it comes to organic social media, quality always takes precedence over quantity. This is why it's critical to have a solid content strategy and a social media content plan. Planning ahead ensures that the habit is sustainable and that burnout is avoided. Consider the long term. Create repeating content topics, episodes, or a recurrent series.
Promote your social media profiles
Social media platforms should be prominently displayed anywhere your company has a presence. Website, shop, business cards, and email signatures are all good places to put your information. Add follow buttons to your website so people can quickly "like" or "follow" your page without having to leave your company's blog or website. Facebook likes may be converted to Twitter followers and vice versa, allowing you to cross-promote your social media platforms. This will increase your organic reach tremendously in the end.
Engage your audience
If your organic postings aren't getting the attention they deserve, just try calling your audience for an answer. Asking questions may be a fantastic way to get started. If you're curious about anything, ask your followers. Learn more about your audience by using this as a chance to do so. Generally speaking, polls are excellent feedback and engagement tools. Stickers are also available in Stories that can help in engaging your target audience with your brand.
Balance between useful/promotional content
The 80/20 rule is the key to success here. Most of your material should be valuable and informative; the remaining 20% should advertise your business or items. Once the 80% has been achieved, you'll get new followers as well as trust, which will lead to them seeing the 20% and purchasing what you're offering. Don't forget to add videos, pictures, GIFs, and other interesting content types to your mix.
Respond often
Everyone wants to know that they can count on you to respond, so they are more inclined to participate. Your reputation will grow if you effectively communicate with people and respond to their remarks. As a result of their real interest in what you're doing, people will seek your updates. A strong relationship with your customers is essential for all parts of your business, and it may have a viral impact on your organic reach.
Knowing algorithms is vital
In their timelines and newsfeeds, social media algorithms utilize ranking signals to sort organic material. Relevance, timeliness, and a person's relationship with the account are some of the most important considerations. Algorithms prioritize posts that are likely to generate a lot of interest. Oftentimes, early participation is viewed as a favorable sign. A lot of people like posts that have a lot of rich material like movies, pictures, and animated GIFs. In terms of social media content, video is still the king.
How to improve your Social Reach?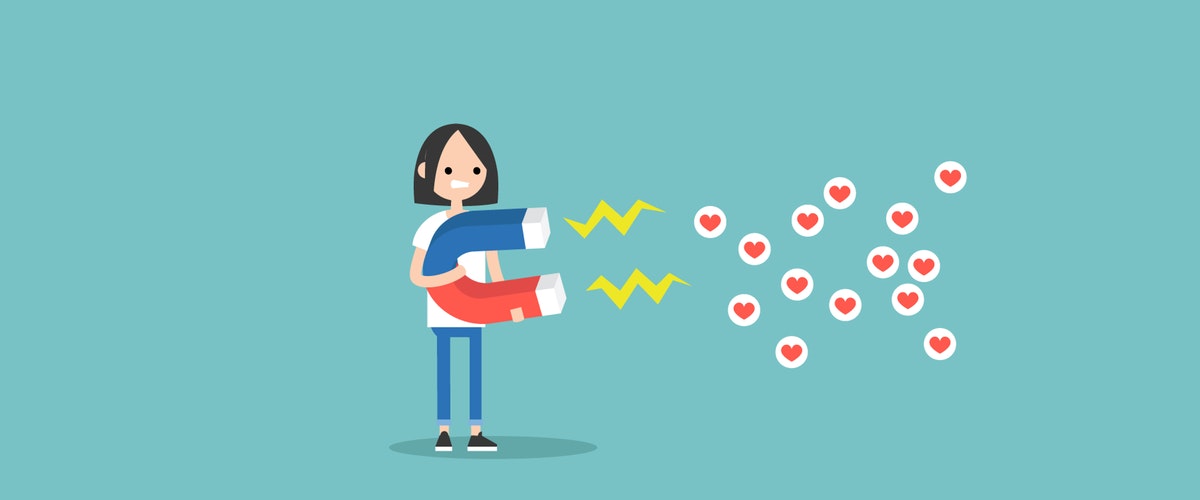 Usage of impactful words
It's all about words when it comes to content. Words that have a lasting impression on the audience. They should have the ability to deliver the post's message. It's possible that you'll lose your audience's interest if all of your social media postings are too promotional and invite them to buy your items. Converse with your audience in a conversational tone instead, and you'll be on your road to success.
Timing is crucial
It is important for marketers to post their material on social media when it will have the maximum impact on consumers. If you post while everyone is online, your material will be lost in the sea of postings that others are seeing. If you publish at non-peak hours, you'll be less likely to get drowned out by all the noise on social media.
Customize content for each platform
A single message is not enough for all social media platforms. Each platform's content must be customized. According to research conducted by Socialbakers, some forms of content may significantly increase your organic reach. Videos had the largest organic reach on Facebook by a margin of over 3%, which is enormous given that the average organic reach has plummeted to 1% or less, according to the research.
Create visual content
The average Facebook post receives 120% less interaction than those that feature a picture, according to Wishpond. As a result, if you want to boost social media engagement, you should publish more photos. Photos, jokes, GIFs, and even creative artwork might be used. Visuals for social media may be created in an infinite number of ways.
Usage of good color and fonts
According to studies, colors account for 85% of why customers purchase a product. Colors and attractive fonts have a strong impact on people. Make use of pleasing fonts and colors in your material to elicit an emotional reaction. People will feel motivated to share your material after the emotional quotient has been established.
Use trending hashtags
As a social media tool, hashtags have the ability to turn uninteresting messages into viral ones. They're more likely to be shared and read since they're shorter. However, even if your postings are already being seen by your followers, hashtags allow you to reach new users. By using relevant and popular hashtags in your Twitter and Instagram posts, you increase the likelihood that users will locate your content.
Engage audience by going live
Brands now have additional ways to enhance social media engagement with the advent of Instagram Live and Facebook Live. You may make use of these possibilities to interact with fans in real-time. Consider live streaming your product launch, a milestone celebration, or a trade show. You may also go live once a week to keep your social media fans up to date and entertained.
Promoting offers
Providing your audience with appealing incentives is one approach to engage them you can give promotional offers to your audience including:
Coupons for instant savings
Shipping/delivery free.
Free samples
Affordably priced membership
Cashback
Such promotions can help you boost social media engagement and revenue. You must, however, ensure that the deals you generally do not eat into your profit margins.
Best Social Media Platforms for Organic Reach
Below are some of the social media platforms along with their social media organic reach statistics. This will help in knowing which social media is best for organic reach.
Facebook
Facebook remains the social media king, with over 2.74 billion monthly active users (MAUs). According to a survey, 18.3% of social media users in the United States made a purchase through Facebook.
Twitter
Studies showed that Twitter is used by 85% of small and medium-sized enterprises to conduct customer support. When their tweet is replied to, 77% of Twitter users feel better about a company.
Instagram
Instagram reels and stories are the greatest chance for businesses trying to increase interaction on the site. Study shows Instagram engagement with brands is ten times that of Facebook, 54 times that of Pinterest, and 84 times that of Twitter.
Google+
Expand your Google+ circles by getting involved in your brand's community as well as other communities. You will have to keep a regular posting schedule to boost your organic reach on this network.
Pinterest
According to Statista, Pinterest is used by 28% of global social media marketers to advertise their businesses. More than half of Pinners are expressly seeking items, which is more than four times the number on other platforms.
Best Practises to Increase your Organic Reach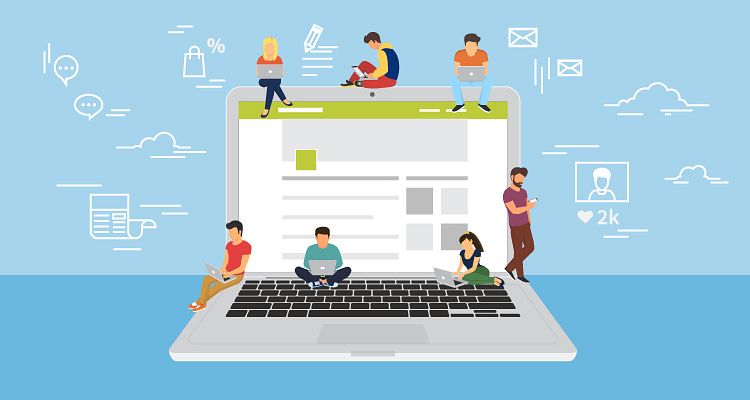 Curating user-generated content
User-generated content is a fantastic choice since it keeps people interested in the article while also reducing the brand's workload. Users can generate innovative ideas, which are later shown on the product's page. You'll acquire a lifelong admirer if you feature a customer or his services on your website. Here, you're demonstrating to your followers that your current consumers adore your items. By making the fans whose posts you share feel appreciated, you're also gaining their allegiance.
Find relevant posting time
Social media users are not always online. If you post anything while the majority of your followers are idle, you may miss out on engagement possibilities. Determine when your followers are most likely to be online and then plan your updates appropriately. The ideal times to publish might vary depending on a variety of criteria, including time zone and target demography.
Post GIFs
Static images have been replaced with dynamic graphics in today's fast-paced environment. There are thousands of GIFs on Facebook, Tumblr, Twitter, Reddit, and BuzzFeed alone. Every marketer should get on board the GIF wagon. Unlike static images, these GIFs are able to convey the benefits of the products or services in a way that a static image cannot.
Post consistently
More posting isn't the answer, but regular posting is. We must concentrate on publishing high-quality, relevant material. Posting less frequently and of higher quality can boost organic reach more than spamming your page with whatever you can get your hands on. According to one research, major businesses post on Instagram 1.5 times each day on average. There is no reduction in engagement when you publish more, as long as you keep up the posting rate.
Customize content for Instagram
Instagram, being a visual medium, places a larger emphasis on the photo or video itself rather than the words. As a result, a post that does well on Instagram is likely to differ from one that performs well on Twitter or Facebook. Hence, customize content specifically for Instagram that will inspire you to be more creative with your social media postings while also assisting you in driving a greater organic reach.
Conclusion
Increasing your organic reach on social media requires some planning, as well as consistent work and commitment. However, it mostly focuses on generating outstanding content that your users will want to share. You and your content creator may work together to enhance your posts and boost interaction with your current followers, resulting in higher ratings and a larger social media reach. The trick here is to work smarter rather than harder. You should concentrate on improving your content and social media approach. The outcomes will follow. Don't lose hope if you don't instantly see an increase in your organic social media reach. It's a long-term process that demands you to maintain your focus.