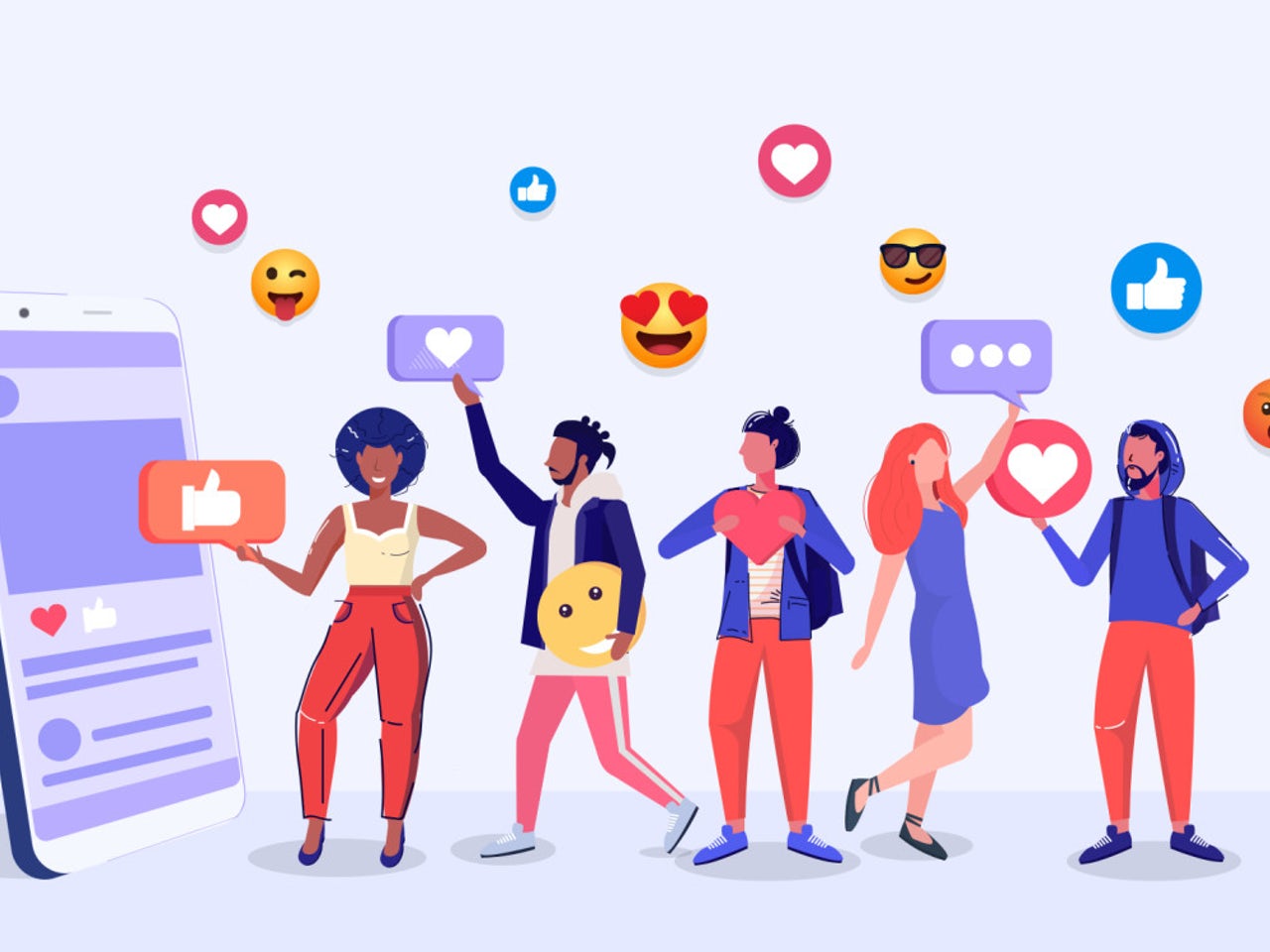 To stay one step ahead of your competition, you need to know what they're doing at all times. That's the only way you'll stand a chance of being unique in a market flooded with clones. There are so many products and so many options today that consumers are spoilt for choice. Then again, they hate making too many choices because that gets confusing. As a marketer, your aim should be to present your brand's offering as the best to the customer's immediate and future needs. And how do you do that? By being solution-driven. Products/services solve some consumer problems. Keep an eye on the competition, see what they do, so you can adapt, not adopt, and stay ahead of others. The first step in staying ahead is competition analysis, to find out how you stack up against industry peers.
What Is Social Media Competitive Analysis?
A study of your competitors, to find out their strengths and weaknesses and compare those against your own, social media competitive analysis is a great way of measuring your own results pitted against that of others. Find out where you lack, how your company can grow, and whether you need to replace some strategies. Identify your competition, and see the social media platforms they use. Find out how they use those platforms, and dive into their social media strategy. Stack up your own social media metrics against that of the competition. Find gaps in your social media strategy and work on them.
Why Is A Social Media Competitor Analysis Needed?
Why go through all the trouble of doing this in the first place? Well, everyone's audience today overlaps, so you can gain some valuable insights from your competitor's strategy. Here's why the data it throws up can be useful.
Performance Benchmarks – Learn about average followers, a company's engagement rate, and other data.
Get ideas as to the best time slots to post on social media for your industry.
Try to find out what customer problems your competitors are solving.
Try and come up with new and better content ideas that your audience can identify with.
Learn how to communicate with your audience across different platforms.
Find ways to make your brand stand out.
Your social media competitive analysis can be done either as a one-off or periodically to keep a track of your rivals. A quarterly or monthly report in this regard may help.
How Do You Carry Out Social Media Competitive Analysis?
A social media competition analysis can be done in 4 easy steps.
Step 1 – Find Out Who Your Rivals Are
Try to find the most competitive keywords – You already should be having a repository of relevant keywords. For example, if you are a New York-based marketing manager for a car showroom company, you're more likely to focus on keywords like "car showrooms in NYC", or "best places to buy a car in New York". But then, look carefully and dive deeper. Are you selling family sedans or luxury vehicles that cost upwards of $100,000 each? Have a good understanding of your keyword stock so you can understand who you're really competing against online. Use the Google Adwords Keyword Planner to seek keywords most relevant to your company. Use the tool to analyze your website, get a list of relevant keywords and the related average monthly searches and competition levels.
Check which firm is ranking for those keywords on Google – After choosing around 5 or 10 keywords closest to your business, put them into Google, and get a fair idea of your main competitors. Brands that are shelling out cash for Google ads to get their name ranked above organic search results when they have poor organic rankings, should catch your attention. Check out the websites of your competitors, and explore their social profiles, saving their links in your spreadsheet.

Find out who is popular on social media searches – The world of search on social media is quite different from Google. The brands that do well on the search engine, may not rank that well on Facebook or Instagram. For Facebook, enter the keyword in the search box, and click on 'Pages' to see any official handles and access their content.
Find out what competitors have your audience's attention – Tools like Facebook's Audience Insights, and Twitter's Analytics can help you with data about which brands your audience is interested in, on social media. Use Facebook's Audience Insights to find your target audience's demographics. Facebook's insights are invaluable for customer reach. With Twitter Analytics, find each of your Top Followers, visit their profiles and check their follower list for accounts they interact with, or their feed for re-tweets, etc.
Narrow down to 5 of the best – You don't have to fight everyone in the market. From the large list of potential competitors, narrow down your list to the most important 3 or 4 brands most closely competing with your brand on social media.
Step 2 – Get Intelligence and Data
After narrowing down to your most important competitors, find out what they are up to, on social media. A quick glance through the social networks of every brand that you identify as a top competitor can give you important points that might help, like –
Their preferred social networks
Their follower count and rate of follower growth
Rate of posting content
Engagement rate
What their preferred hashtags are, and how many hashtags they use.
This information is easily available on your competition's social profile.
Step 3 – Carry Out A SWOT Analysis
A SWOT Analysis can help you figure out how you are stacked up against the competition. Find out ways to improve your strategy, and learn to fight threats along the way. Take a look at your business, and identify the below –
S – Strengths

List metrics where you score more than the competition.

W – Weaknesses
List metrics where your numbers are below the competition. This is where you should improve and always remember, to work both on strengths and weaknesses for each social network.
O – Opportunities
After comparing yourself to your rivals, you can get an idea of where you stand and can find potential opportunities to make use of. These are areas where you may improve vis-a-vis your competition, based on previously-gathered information.
T – Threats
Finally, do account for threats that come from outside the company. Study the growth numbers and catch any anomalies, like a previously smaller rival suddenly experiencing a spike in followers.
Out of these, strengths and weaknesses are to do with factors under your control. Opportunities and threats are based on external factors that you need to be cognizant of.

Step 4 – Incorporate The Data With Social Media Monitoring
Carrying out one competition analysis is not going to help. Try to carry out your social media competitive analysis regularly, with the latest information. You can get the latter using a social media monitoring strategy, which will give you the newest data to incorporate in your next analysis, great for identifying potential threats and opportunities.
There are several tools for social media monitoring, allowing you to listen in on conversations about your brand, competition, and the industry.
Conclusion
In conclusion, carrying out a competitive analysis can help you gain valuable insights and even uncover a flaw in your marketing strategy, if one is present. It can help you improve and change quickly enough to stay ahead of others and at the forefront of your target audience's minds. Read our blog on social media influencers and how they can play a pivotal role in attracting the right audience to your brand.