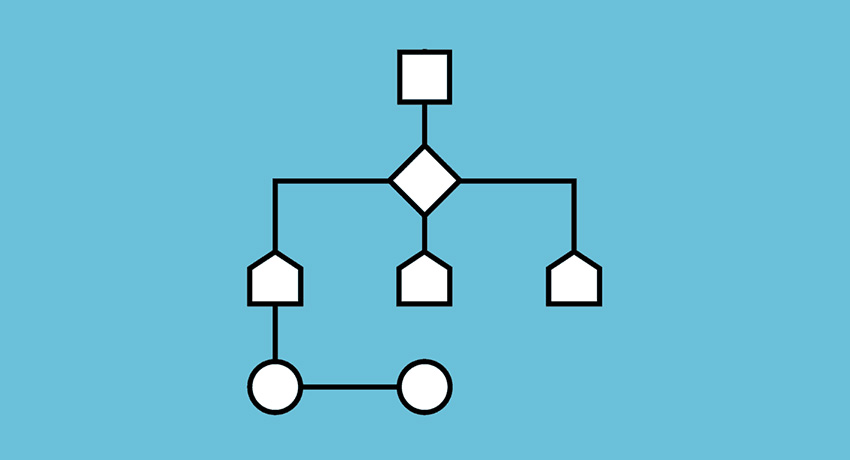 Have you ever noticed how your social media feed constantly adapts to your scrolling habits? The more content you browse, the more you'll find customized-tailored content on various platforms. This has led to an avalanche of both organic and paid content as marketers try to publish more and more of what you want. In fact, Facebook has an advertising audience of 2.14 billion, and 47% of its ad revenue comes from the U.S. and Canada.
This is where algorithms help. A social media algorithm picks and chooses the ads that it thinks users may show interest in. This choice is based on ad quality and the way the advertisers set up their ads, like setting the target demographic. This is also based on user interactions with similar ads.
Understanding How Algorithms Determine The Future Of Ads
To sift through the noise online and show the most meaningful organic and paid content, algorithms constantly work to show users what they want to see. As we move increasingly towards an online future, the role of algorithms in filtering and showing you the right content is even more important.
Algorithms Narrow Down The Criteria For Ads
Right now, ads are shown to you based on your present behavior, i.e what you browse. As we move forward into the age of artificial intelligence, ads will become more predictive in nature. Enter the term predictive intelligence. Today, marketers are relying on this to deliver what their customers want before they even know it. Predictive intelligence helped furniture retailer Room & Board improve their bottom line, and reach more customers effectively. Using a marketing cloud technology that analyzes consumer traffic data, the firm was able to suggest additional products to consumers in real-time. The result? An amazing 2900% ROI, according to this report.
Identity-Based Pay-Per-Click Marketing
The last few years have seen a remarkable increase in display targeting options and newer technology constantly makes the display more valuable. As keyword targeting evolves to interest targeting and remarketing, it has now evolved so much that you can target people with incredibly specific ads, based on their phone number, email address, location, interests, and more. This gives PPC the ability to work similarly to email marketing because you know who you are promoting to.
Unlike email, however, with PPC marketing you don't need to limit the number of blasts to reduce unsubscribes and people don't need to opt in to see your messaging. In an age where people's attention is pulled in so many directions and the internet is constantly judging what goes viral and how it is important to stand out especially where there are millions of other pieces of content competing for eyeballs.
The Deeper Integration Of AI
Digital advertising was one of the first areas to adopt and successfully implement AI. Used across platforms like Facebook, Google, and Instagram, AI helps algorithms analyze user information, like gender age, interests, demographics, and other aspects to show them the most relevant ads. Back in 2018, Data from eMarketer showed that digital ad spends worldwide were estimated to be $273.29 billion, and that AI was to help marketers go deeper into targeted ads. Since then, spending has ballooned exponentially. Today, digital marketing estimates for 2021 alone stand at around $455.30 billion.
AI can help marketers spot micro-trends, and even predict trends. Strategic and budgetary decisions can be taken and brands can reduce digital advertising wastes, to ensure that their spending delivers the best possible results.
Lesser Human Supervision
Most marketing-adjacent algorithms have often relied on supervised learning, ie the process by which humans help and direct the machine systems to improve over time. Next-generation algorithms are becoming more and more self-reliant for improvement. Google's RankBrain updates itself, self-adapts, and gets better at understanding the meanings driving complex user queries.
Once the human brains that have designed it have let go of the direct control over its development, it'll pretty much run on its own. In fact, ads will need to seem as natural and valuable to users as possible and it will make manipulative content obsolete. What helps here is attention to detail in phrasing, formatting, and intentions as you create new ads. As future algorithms get more individualistic, you'll be able to understand your target audience even better and target ads to them without a lot of work on your end. Obviously, knowing each customer individually is impossible, but try to understand the individual types of users that make up your main groups, including the type of content and products that they need and want the most.
Encourage Human Interaction
More than monologues between their clients and themselves, brands are recognizing the value that their clients have among themselves. A marketer's priority today is to get his customers to talk among themselves about the brand, quite literally in the comments section.
Posts that encourage conversation among users, encourage the algorithm to apply action bumping logic, which shows your post to users again and again. The most interesting conversation starters get more reach, as the algorithm values content that people want to share and discuss with their friends.
As we move forward, algorithms are also placing heavy value on human emotions. Take Facebook for instance. For so many years, we had just a like button. Suddenly came love, caring, laughter, sadness, and anger, as the whole slew of human emotions unfurled. The algorithm weighs reaction buttons more heavily, so ads that target particular feelings are going to be more effective. Try a social media sentiment analysis to see what resonates with your audience.
The Rise Of Video
With the increasing amount of time spent at home in 2020 and the first part of 2021, a lot of people watched videos on Facebook. The number of video watches on Facebook exceeds 4 billion daily, and 500 million viewers watch 100 million hours of video content on the platform each day, according to this report.
Naturally, there is a rush among marketers to exploit this move toward more video, without realizing that the algorithm has a way of weeding out unnecessary content, as usual. Earlier, long-format videos were appreciated, and now, people seek shorter clips. This has pushed the algorithm to show them exactly that, and advertisers are struggling to condense brand stories into bite-sized clips. Keeping it short yet informative can help a marketer take advantage of the algorithm and be visible to his target audience.
Conclusion
Algorithms are continually evolving and will keep changing how we as consumers see ads. It will also keep making it tougher for marketers to make their products seem unique and not let their brand stories get lost among a sea of others. There's no way of creating an algorithm to make content go viral; the only thing brands can work on is enriching their brand stories from a human perspective to make themselves more appealing for prospective consumers. As they stay homebound, apart from browsing social media and spending time on Google, people are also using OTT platforms. Read our blog to find out how a marketer can use an OTT platform as an effective advertising medium to reach potential consumers.