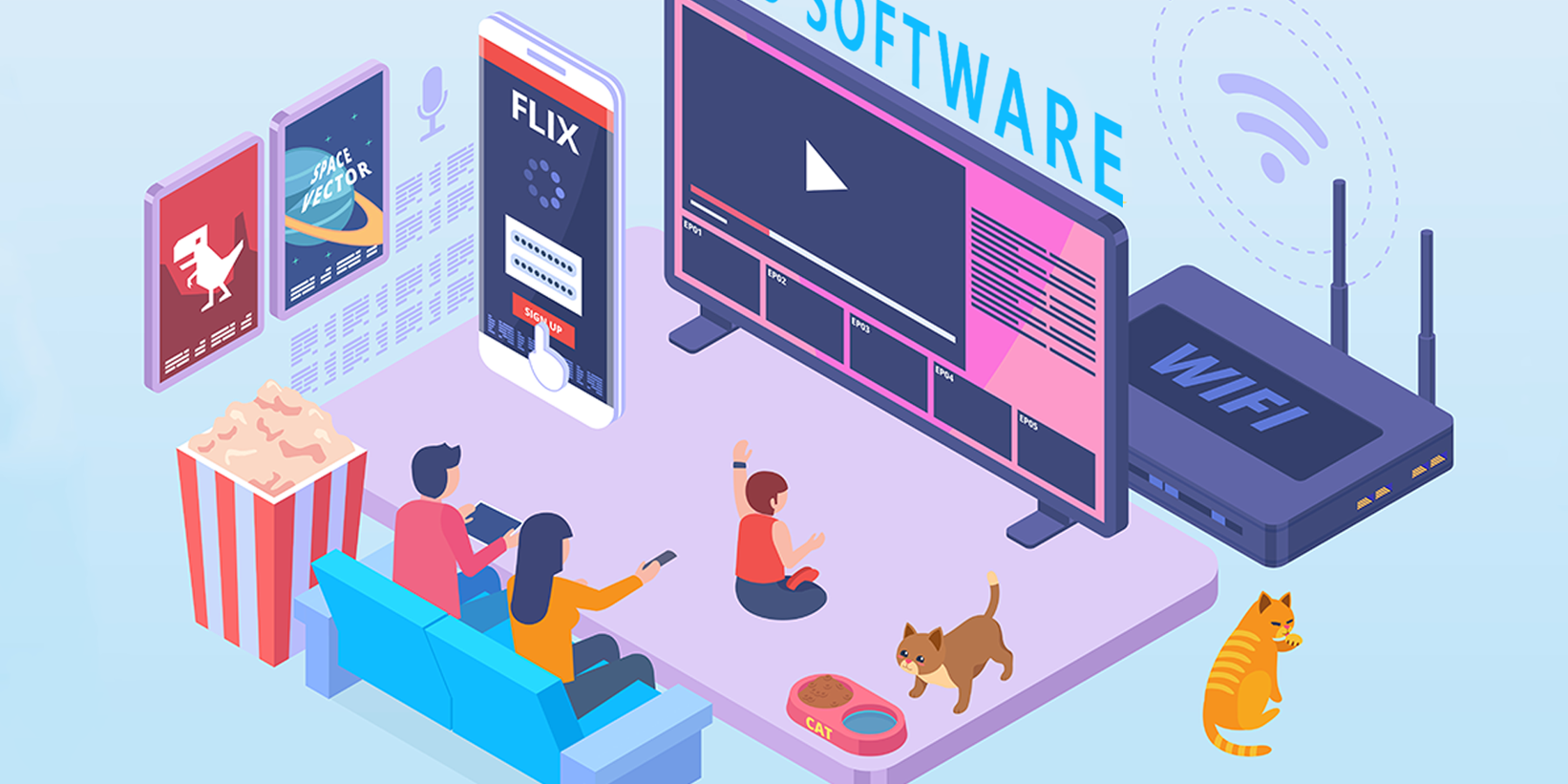 Over-the-top video platforms, otherwise known as 0TT platforms are changing the way audiences consume video content. Internet-enabled streaming media solutions have radically disrupted the cable TV industry. People are increasingly turning to their smart TVs, streaming boxes, and game consoles for media content.
As a result, the days of the traditional television commercial may soon be over too. Over-the-top advertising gives brands a new, far more effective way to promote their products and services to media consumers.
What is OTT Advertising?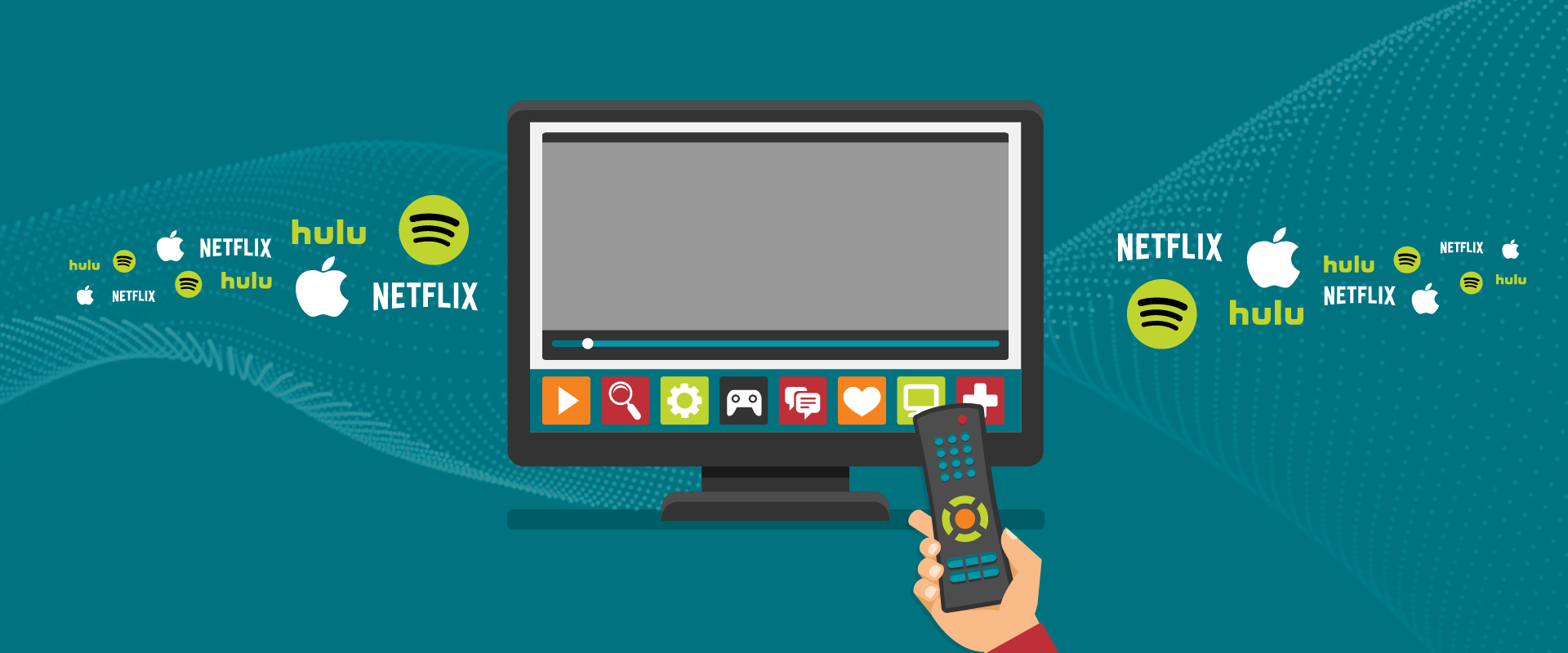 Over-the-top (OTT) advertising refers to promotional content displayed to people streaming digital media content over the Internet. Most people rely on OTT devices to consume streamed content. These devices include a wide range of technologies and platforms
A range of streaming devices such as Amazon Fire TV, Apple TV, Android TV, etc.
Smart TVs with platforms like Netflix, Amazon Prime, HBO Go, etc.
HDMI Sticks such as Roku, Chromecast, Amazon Fire TV Stick, etc.
Other applications and browsers are accessed through computers, laptops, and tablets.
Game Consoles including Xbox Series, Playstation 5, Nintendo Switch, etc.
Blu-ray players with Internet options such as Sony UBP-X700.
These devices are Internet-enabled and allow the user to stream all kinds of digital media content. One would not need bundled subscriptions for these, as is the case with cable TV. Instead, one can directly subscribe to the original content provider and enjoy their preferred media content.
Naturally, people streaming online content will not be able to get exposure to traditional television commercials. Instead, to reach out to these users, advertisers need to utilize these unique OTT platforms for creating and releasing advertisements.
OTT platforms prove to be a powerful media that offers added advantages to advertisers compared to traditional television commercials. Advertisers get better results and more value for the branded content they put forward for their audiences. This is why ad tech companies are continuously working to improve their advertising methods and utilize the platforms for the best interest of both advertisers and audiences.
However, OTT technology is not just favoring advertisers by optimizing their expenditure of ads. It provides its users and audience with an infinitely better experience than cable television. To understand the differences between these two better, let us take a closer look at what these two media have to offer.
Comparing TV Commercials and OTT Advertising
Before you dive into the differences, let us understand how these two technologies operate.
For TV commercials, the same advertisement is broadcast to everyone tuned in to a particular TV channel. TV networks offer air-time to the advertisers who approach them for broadcasting their client's content. The more TV ratings an ad gets, the better its reach and effectiveness.
For OTT platforms, on the other hand, the method is more personalized. Depending on the user's choices while utilizing the streaming services, the ad content that the user views are specific to them. The way the deal works between streaming services and advertisers is streaming services offer the other party a contract. In there, advertisers get to choose when and where they would like their content to be put up. The indicator of success also comes with many performance indicators to better understand every ad content's effectiveness.
We can immediately understand a few things— traditional TV commercials are limited due to the cable infrastructure, limiting the actions that these commercials can do. However, for OTT platforms, the means are far more flexible.
Benefits OTT Advertising Offers that TV Commercials do not
From the above comparison, we can spot a prominent difference between the two advertising mediums. Now, let us see what OTT advertising offers that traditional TV commercials don't.
For television commercials, advertisers can show only one ad content to a segment of an audience at one go. However, for OTT advertisements, such segmentation is more flexible. OTT platforms allow advertisers to segment their audience by various demographics, which allows for a far better experience and effectiveness.
TV commercials have no way of knowing how well their ad content is received as there is no way for them to track the audience's activity. On the other hand, OTT advertising allows advertisers to have various insights on user content viewing information. This allows the advertisers to have a better idea of how well engaged their ad content is, what the reach is, etc.
OTT platforms are connected to the Internet. This implies that it allows users to respond to the streaming ads quickly. If the user comes across ad content that appeals to them, they can immediately take action. TV commercials do not allow such quick responses as it is a one-way communication medium.
For television commercials, users can easily skip ads if they are watching pre-recorded shows or tune them out. However, OTT platforms prevent users from skipping ads. This ensures that the advertisers can reach the audience they aim to reach. Also, because the system is more personalized, the users are more likely to watch the ad content.
Self-effacing presentation
As mentioned above, OTT advertising ensures that the users are exposed to the ad content. However, users do not like to have their streaming content interrupted, which is why OTT platforms allow advertisers to display their ads unobtrusively— in the form of banners and chyrons. This ensures that the content reaches the audience without interrupting their streams.
Another great advantage that OTT advertising provides is its access to various channels. Advertisers and brands get the opportunity to approach their target audiences through a mixture of media, including social media, streaming advertisements, etc., which traditional TV commercials cannot provide.
What gives OTT commercials the greater advantage?
During the COVID-19 pandemic, on-demand content saw a massive surge in demand, turning the industry into a powerhouse. However, even before that, a 2019 study by Roku showed almost half of its users don't have satellite or traditional cable subscriptions. After the pandemic, streaming providers and OTT platforms such as Roku, Netflix, and Amazon prominently rose in popularity.
According to eMarketer, expenditure on OTT advertisements is expected to hit $14 billion by 2023. Multiple factors indicate such an outcome and growth as they keep creating and improving a new means of media consumption that focuses on user convenience and experience.
OTT platforms allow and promote users to consume what they want, where they want, and how so. In such a scenario, personalized advertising fits perfectly with the flow of things. It focuses more on individual needs and caters to what the audience wants the most.
Expenditures on OTT advertising will increase as the technologies are continuously refined and made to suit the needs of both users and advertisers better. Various features and benefits that OTT advertising provides will allow advertisers to focus more on their active audiences.
Types of Ads on OTT Platforms For Unleashing the Potential of OTT Advertising
As you may have come to understand, OTT platforms use various technologies for their streaming services. Given this broad berth of technologies, they also offer several ways to display the ads for their users. However, each of these OTT advertising models carries its pros and cons, depending on the platform that hosts them.
One of the most sought-after models out right now is the Ad-supported Video-On-Demand model. In this model, the users may use the platform for free and without a subscription. However, they will need to view ads while they are streaming the content.
One of the most recognized examples would be Youtube. After crossing a certain amount of views, Youtube advertises on every video. However, it also has the right to use the uploaders' content for its advertising, controversially so.
The next model is the Ad-supported OTT Media Service model. This model is a hybrid version wherein the user may choose to access the streaming platform for free but has to view ads or access the services without ads by subscribing to it. Some excellent examples of such advertising models would be Amazon and Hulu. Amazon has an interesting take on the model. Here, it allows its users to rent the content without any ads digitally.
Not only streaming services but various mobile games too utilize this advertising model. As you might have guessed, the users may download the game and play it for free but have to view ads in between the gameplay. They may remove ads by going premium.
There are four types of ad experiences that most OTT platforms use:
Addressable TV advertising
These ads can target different audience groups based on their demographics even if they are watching the same program.
This implies that advertisers have control over which audience will view this ad and how. The ads may be tailored according to geographic regions and age groups.
Connected TV advertisements
This type of advertisement is newer in the league of OTT advertising and uses data gathered from multiple devices operating on the same network. This allows advertisers to display ads based on the target audience.
To put an example, think of a user having a Playstation 5 and using a Samsung smartphone. An advertiser can use this information to send the same ads in both the devices or ads specific ads to each device's owners.
Automatic Content Recognition Advertisements
These ads are based on the real-time content consumption of the target audience. Depending on what they are currently streaming, these ads will condition themselves accordingly.
This will help advertisers reach out to audiences consuming a specific type of content. All streaming platforms that provide a 'Search' function allow brands to understand the consumer's queries and respond accordingly. An example would be how Google Ads work for the search engine.
These advertisements also allow the advertisers to create various versions of the same ad to appeal to the consumer better and add to the personalization of ad content.
Programmatic Advertisements
These types of ads utilize data-driven, automated systems to reach out to their target audience based on the data these users generate and are associated with the experience of Internet streaming. They offer precise details and high target scopes for getting the best value from spending over ads and are highly personalized. Such ad tools are relatively fewer for OTT platforms, but there is a noticeable increase in the number.
What are the significant challenges that OTT advertisements face?
OTT advertising is highly dependent on tracking user activity and providing performance measuring tools with high precision accuracy. Therefore, one of the main challenges to creating an exceptional OTT strategy is recognizing the correct data and formulating ad tactics.
That is especially applicable to the advertisers who are habituated to advertising in the TV world, where Nielsen ratings and such dominate performance tracking. If you see it in a certain way, the OTT world has similarities to paid search marketing, given the usage of similar tools, techniques, and metrics.
Though there is a significant advantage by targeting users based on their activities and demographics, there still is a need for extensive research and exceptional awareness of the details. In the same light, advertisers need to be mindful of the methods they use to determine the ad campaigns' efficiency and effectiveness.
How to purchase OTT ads?
One may directly purchase OTT inventory from streaming services and publishers. However, given the amount of research and attention to detail required for placing an ad for effective results, it is better to partner up with an agency that can do the legwork for you.
Another reason why agencies are a good choice is because of the additional technologies they provide. Their experience in the field will help you get the maximum benefit out of the ad content. It would be unmanageable for a brand to develop such tools on its own, which is why a strategic ad partnership is strongly recommended.
The Future of OTT Advertising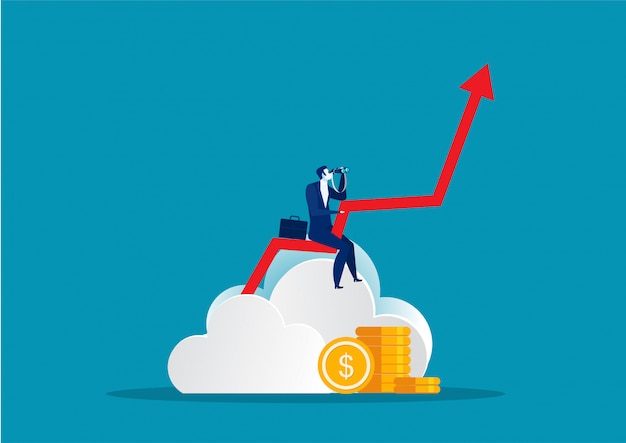 OTT is disrupting the industry for good. As traditional TV continues to lose viewers.
By adding this new channel to your media mix, you have an unprecedented opportunity to target new audiences in new ways. As OTT viewership continues to explode, so will the opportunities for brands adopting OTT video to support their sales and marketing goals. There's never been a better time than to partner with an agency to run your OTT.