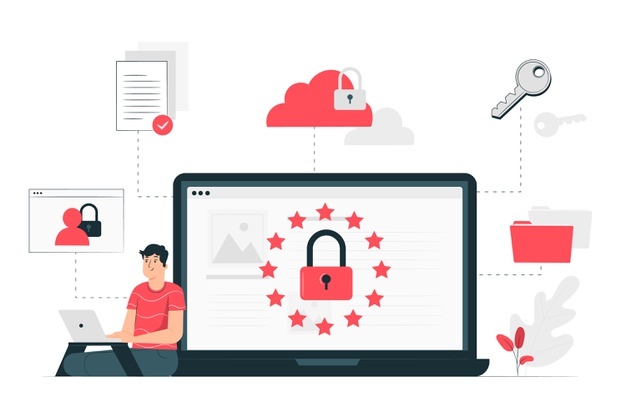 A domain name is of utmost importance because it is the element of your site that is the most public. It is the visible address of your website, hiding it is a terrible idea. However, the personal information that you give to your registrar can be limited. Domain privacy could help in this regard. Every domain has to have a buyer. This information is public, and that isn't good. In this article, we shall tackle domain privacy, specifically how to purchase a domain and apply privacy to your information.
What is Domain Privacy?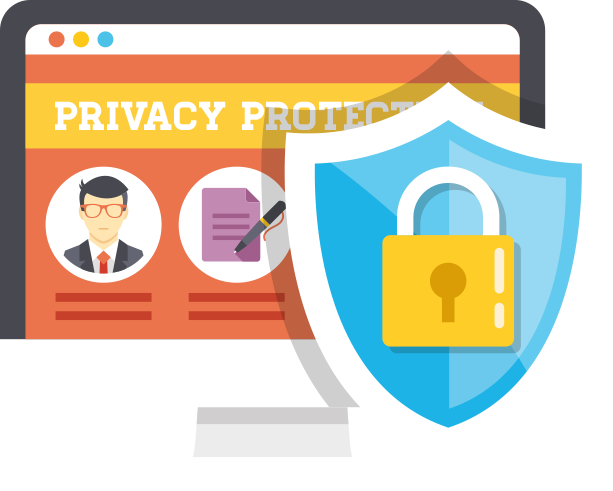 For any purchase on the internet, some important information like payment details and billing information might be shared. However, some of these are optional. If you wish to buy a domain through a registrar, here are some simple steps you follow to complete the transaction. The information often given out is your name, an email address, a business address, and telephone contact details. The information that you give out is not always private.
Why Domain Privacy is Required for All Websites?
Privacy is an important part of the web and for users in general. Domain privacy is very important given that there are two billion live websites. That means scores of domain names, with a lot of public user information attached to them. The WHOIS database contains information about every single domain. Domain privacy is required as it can protect your personal and contact information from being public. You'll face less spam in your inbox or via phone because a lot of people use the WHOIS database as a cold calling list. Malicious users can't steal your domain, and you have some legal protection.
The WHOIS Database
A non-profit organization that coordinates and maintains the namespaces on the internet, ICANN or the Internet Corporation for Assigned Names and Numbers keeps the net stable and secure courtesy of its IP (Internet Protocol) address management, and DNS (Domain Name Server) root. ICANN controls the registration of domain names, requiring all site owners to register full contact details for each domain owned. This data is made public on the WHOIS database.
How To Check Whether Your Domains Have Privacy Protection?
Before implementing domain privacy on your site, check whether it's there in the first place. You may have chosen it at checkout and forgotten, or it may be an automatic application. Visit the WHOIS database, and enter your domain name in the search bar. If you click the 'search' option, you'll land upon the WHOIS entry for the domain. Under the 'Domain Information section, you might see details regarding the domain name, registrar, and registry dates. You may not know whether you have domain privacy. You need to scroll down to the Registrant Contract, Administrative Contract, or Technical Contact Sections. The details may differ depending on the registrar and domain privacy employed. The important elements to watch out for are
An email address that appears to be forwarding messages, and a name and contact address that appears generic and is not yours.
This might indicate that domain privacy is switched on. If any of your details aren't visible on this screen, you might want to learn to apply domain privacy.
4 Main Domain Privacy Tools and Services
Domain registrars might provide privacy services at the checkout stage. Here we break down 4 different domain registrars or services offering domain privacy amongst other offerings.
Your Own Domain Registrar
Website owners often have domain names to go with. You might want to choose which type of domain privacy you may access. Your current registrar might be the best place to start as it may offer the least resistance in implementing domain privacy. There will be many tools for domain management regardless of your task. While there may not be an explicit 'domain privacy' option, you'll find Domain Ownership Protection (DOP). In such a way, several services come bundled at a premium price. You get WHOIS domain privacy and the ability to 'lock' the domain. You can thus avoid common mistakes like domain transfer, changing the domain's personal information, or domain renewal cancellation. For activating something like DOP, you have to do it at the time of purchase.
Google Domains
This is a great way to buy and manage all domains, with familiar dashboards and decent pricing. Google Workspace users might find this to be the ideal domain registrar. It handles domain privacy using Privacy Protection, which is free and can be applied at checkout as standard. You can also view terms of service on the 'domain overview' page. You will also find a note that indicates whether privacy protection is active.
Namecheap
This firm specializes in cost-effective domain names. You will find lots of TLDs, and the dashboard boasts ease of use. When it comes to managing domains, the registrar is easy to use. You can easily add records and change nameservers. There's a common domain registrar derived from price, TLD availability, and usability. You can see which of your domains has privacy activated. The 'shield' logo is on each domain in a dedicated column.
Hover over that shield and you can see whether domain privacy is explicitly active. You can further expand each domain using the 'arrow' icon, seeing further details on how the domain privacy setup works. Namecheap gives you three different ways to view domain privacy.
Cloudflare Registrar
This is a service for registering domain names, offering similar services to other domain name registrars, but with more security features. You get free two-factor authentication and private WHOIS management. You get to keep your domain and personal information secure, and you don't have to purchase add-on services to do so. Domain names managed through Cloudflare tie into many products and services like Cloudflare CDN, DNS, and SSL.
Purchasing and Applying Domain Privacy For Your Website
Find and add your domain name to the cart.
Move to the checkout screen, where you can see the option to add domain privacy to your order.
Here you might notice that domain privacy is toggled as enabled as standard, also set to auto-renew.
You can continue with your purchase, and complete the transaction, using the Bulk Settings dropdown to apply the domain privacy settings to all domains in your cart.
Final Thoughts
That's all when it comes to domain protection and privacy. For most registrars, it is toggled on as standard, so there's little else you'll need to do apart from going through the renewal process in case you have not opted for auto-renewal.In conclusion, privacy is an important aspect of web browsing. Website owners need to declare personal information to purchase domain names. Without domain privacy, these details might become public so keeping them hidden is vital. Thankfully, this process is simple. For most registrars, all you do is toggle a switch for domain privacy. While some might offer this for free, some might charge a fee. That's the only difference. Read our blog on internet privacy and device fingerprinting to learn about how you can protect your privacy online.