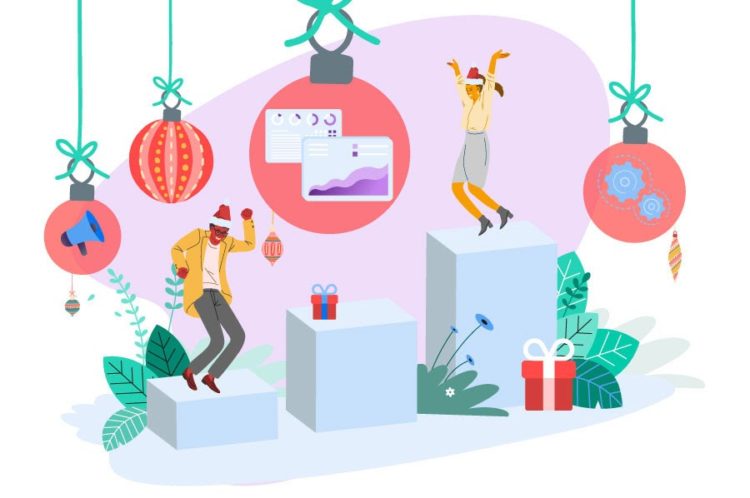 Email marketing and search engine marketing – two great channels to drive audiences to your website. Both are great ways to engage with an audience. Both are similar yet dramatically different. Both need a focused content strategy, driven by quality and relevance. Your content needs to be relevant and of exceptional quality. If it isn't, your subscribers will vanish, and search engines will abandon you. Similarly, your email marketing strategy has to be nuanced, personalized, and to the point, without being sales-ey and annoying. If it is not, then your mails will find a place in the spam hall of fame in the customer's inbox. 
Why You Should Integrate Search Engine and Email Marketing
Both SEO and email marketing differ in many ways too. Email marketing tends to be a little more personalized, addressing customers by their first name. In any case, here are a few ways email marketing and SEO can work together.
A Cross-Channel Content Strategy for Target Audiences
Highly relevant content is essential if you want to win at organic search rankings. Promotional content for paid search works too, as long as you have a specific CTA. Whether you want to drive leads or sales, you need content to engage your community. From email to social, your content strategy needs to be uniform in its messaging. At the same time, your strategy should be flexible to allow subscribers to self-identify content they want to receive. This ensures your content is useful and relevant. Creating segmented content buckets with lists for dissipation across different media channels should be the first step in integrating email and search engine marketing.
Using Email To Distribute Link-Building Content 
Email is all about lead generation. Search engine marketing is great for getting a steady flow of good leads over time. Email marketing is still the primary channel for many firms. This is why sending lead-generation-based offers, blog posts and infographics to your subscribers is a good idea. This improves the reach and relevance of your page as well. 
Search Campaigns for Email List Growth 
If you want to increase your number of email subscribers, launch a campaign with an aim to feed your top funnel audience, so the middle and bottom-funnel keep moving. A steady flow of content can ensure a steadily growing audience. SEO and paid search can help you in this regard.
Keyword Research and Email Content 
Keyword research isn't to be limited to when you have to launch a search campaign. Email newsletters need to be crafted equally carefully, and keywords are applicable here too. These keywords could be ones that you've picked using a tool or solution-based keywords. You could also try a different approach. One in which you use relevant keywords to present customers with a solution to some problem they're having, via your email newsletters. In the bigger picture, use the same guidelines when you create content. Don't stuff keywords into your email copy. But use them to your advantage to enhance the email content to get audiences interested.
A/B Testing Isn't Just For Search Ads
Just as you conduct regular A/B testing for search ads, email subject lines should be run through the same tests. A/B tests help in paid ads because the latter are rotated frequently, automatically. Findings from these tests can be used to craft email subject lines. In the same way, an A/B test on an email subject line can help you come up with different variations of paid ads.
Repurpose Content  
Sometimes, the same content can be given a unique spin and presented with an entirely new perspective to a different audience. Consider a newsletter. Typically used to promote the latest blog post, products, or services, they can also be populated with exclusive subscriber-centric content. All your newsletters must be designed impeccably, for which there are various templates. Now, this content used in the newsletter can be used in a blog post or any other form of written content. SEO best practices should be put in place to ensure your content ranks higher up. It would also be a nice idea to mention that this was previously newsletter content, which is available exclusively to subscribers. That way you might have a curious few who would want to get onboard your email subscriber list. Maintain a balance though. Constantly rehashing content could be harmful in the long run.
Reviews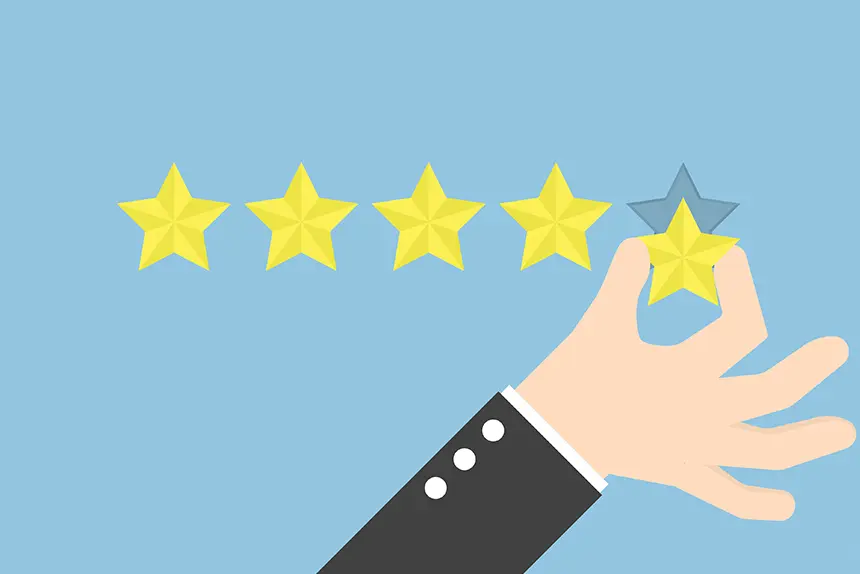 Reviews are a great way to use information from customers to beef up your search campaigns. Reviews can be solicited via email. Be tactful when you ask customers for their opinions, as local businesses can be affected either really well or very badly, by reviews. It is important to rank higher in search results. Asking email subscribers to write reviews can help you win the trust of other customers too. Reviews often contain good keywords, boosting your SERP ranking. Emails with CTAs prompting subscribers to write reviews can give you insights into what parts of your business strategy need tweaking. Accordingly, efforts can be directed there. Read our blog on how to solicit reviews effectively, and why these reviews matter in the first place.
Using PPC to Boost Email CTR
A PPC campaign that starts a day or two before and lasts a few days after the email is sent, can help your idea stay in your consumer's minds for longer. Awareness built through these ads could drive email click-through rates because consumers will have your company on their mind, and maybe curious to know more.
Customizing and Personalising Content 
Using email segmentation can help you deliver personalized content. When people receive customized content that they find personally relevant, their chances of responding are higher. Surveys or email polls can help you figure out what your subscribers want. The results from them can help you create personalized content and share it via email, or segment your email list further. Personalized content improves the overall relevance of your content and improves the chances of it being shared or linked. This pushes you up to reach and could even win you some backlinks. The overarching effect is web traffic and search engine ranking increase.
Use Gmail Sponsored Promotions 
Also known as Gmail ads, these have become quite popular as they have a good impact on campaign performance. A merger of sorts between search and mail, allows advertisers to use Google Ads to run their ads, which are then displayed in the Promotions tab within Gmail, like a collapsed ad. When clicked, these open an extended tab, not unlike a promotional email.
Conclusion
In conclusion, your email marketing strategy and search plans must align with your overall company objectives. If you want to increase the number of leads, your strategy will be different, as it will be if you want to drive sales. At the end of each channel is the consumer. They may use each channel differently, but their fundamental thought process remains unchanged. Every message that reaches them must be crafted in a way that the customer must want to engage further with your brand. Only then will they want to purchase something from you. Search engine marketing, together with email and social media marketing is a good way to start building and nurturing an online presence to attract potential consumers.