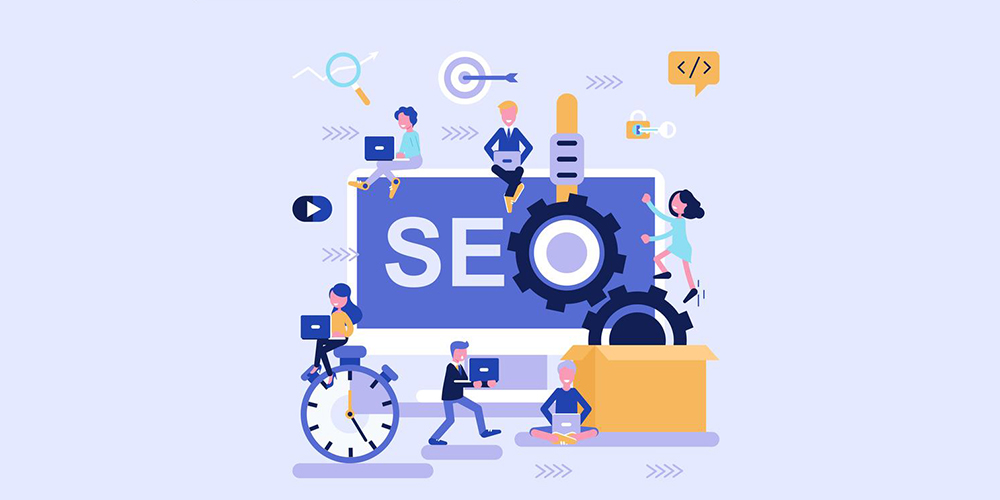 What's ethical and what's not is very subjective in today's digital age. Competition analysis has always been a grey area. What qualifies as good competition analysis and where do you draw the line? Well, while there are certain malpractices you should steer clear of, there are certain steps you must take if you want to know who you're up against. If you don't research links, content, keywords, and more of your competitors to try and implement some of these tactics into your own SEO strategy, there's no point. This can save you time and research, because you'll be aware of what's working for others, instead of guessing blindly.
How to carry out SEO Auditing?
Here are two basic truths about SEO
It isn't as complicated as it is made out to be.
Your competitors can really be your allies, in a certain way.
Stealing is wrong. Taking your competitor's strengths and weaknesses and using them to boost your own performance is a smart business. All companies should keep an eye on their competition, find out what their main rivals are doing. This is especially true in terms of SEO. Trying to upstage your competitors is a healthy business, fostering an innovative environment, preventing complacency, and improving overall productivity. Competitive SEO auditing can help you achieve higher SERP rankings. Instead of diving into a pool of keywords, links and hashing out meaningless content, study your competition, see what works and carry out some efficient SEO.
Why should you do SEO Auditing?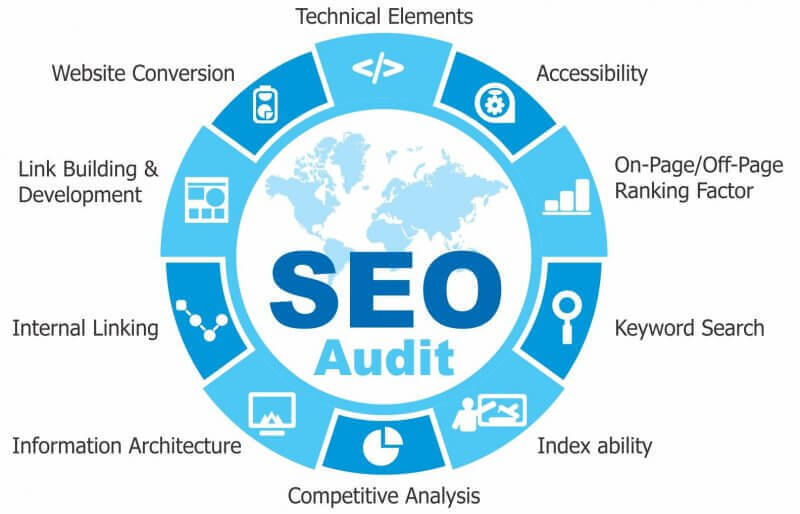 Suppose you own a candy store. There's another candy store a couple of blocks away, and people can't seem to get enough of the new place! Naturally, you'll be curious as to what makes it click? Is the product better? Decor? Are there better in-store offerings?
Competitive SEO auditing differs from firm to firm. Your niche, target audience, and business goals, all impact this process. There are some steps which you can take that could help get you an advantage over your rivals. Here they are –
Identify Your Competition
First, find out who you're up against. Identifying your SEO rivals is important before you try to poach customers. Try to find firms working in and outside your niche. Any site or page that ranks for a keyword that you are interested in, counts as a direct competitor. For instance, if you are manufacturing cycling apparel. Your page might have keywords like "road bike jersey", "cycling news" or something similar. That means your competition includes other cycling apparel companies, and cycling authority websites like Global Cycling Network, and more. You have to know the keywords you wish to target, before identifying SEO competitors. That requires keyword research. Put yourself in your customer's shoes, by building a client persona to work out what your customer really wants. Use this to get a list of headers, long-tail keywords, and bodies for those topics. Use a tool like the Google Keyword Planner to check keyword viability and data like search volume, and competitiveness. Decide which keywords are giving you the best ROI, those are the ones you should target. On identifying those target keywords, find pages that rank best according to SERP, i.e those in the top 3 positions or even the hallowed 'zero position'.
Competition Keyword Analysis
Once you have zeroed in on your competitors, you can proceed to this step to boost your SEO strategy. Analyze the keywords your competitors rank for, but you don't. Find out useful keywords you and your competitor might have overlooked. These could be easier to rank for and might give you good organic traffic, great from an ROI perspective. Focus on your rival's pages wrt to page or domain authority, traffic, and other metrics. Use any SEO competitor analysis tool like Site Explorer which gives you all the data you need about a competitor's website by simply plugging their URL in. You can refine your list of keywords, omitting the extra-competitive ones. If you want to improve the SERP ranking for any keyword, beat out sites that are already ranking for it by carrying out a Keyword Gap Analysis.
Backlink Analysis
SEO is not just about keywords. Competitive SEO auditing needs you to explore your rival's actions in different areas. To achieve good SERP rankings, curate a good backlink profile, by using the Link Explorer tool. This tool gives you a lot of domain-related data and backlink profiles, based on the URL of a root domain, page, or sub-domain. Compare different profiles, find out what your rivals are doing, and tweak your own backlinks strategy. Who knows, you might find domains that link to your rivals but not you. You can reach out to these people and remedy this. Also, your inbound links might be from different types of websites. If you have a lot of links from blogs that in turn get theirs from eCommerce sites and similar sources, you might notice such websites ranking higher than yours. That calls for tweaking your backlinks profile.
Content Analysis
Glance through your competitor's web pages, check their content quality. See whether it is relevant to your industry. See whether the content answers basic user questions because search engines always show the best answers to users. The more comprehensive your content, the more your pages will show up whenever users type something into a search bar.
Dive into your industry, provide expert opinions. Your content needs to be comprehensive but beware of it turning boring. This stage of competitive SEO auditing needs a fair bit of work, you can't use an SEO analysis tool here. You have to read your competitor's content and compare the quality with your own, to get an idea of what can be improved.
User Experience Analysis
For search engines like Google, user experience is a vital ranking factor, and the search engine favors sites that provide a pleasant user experience across devices. When you're carrying out a competitive SEO audit, consider user experience, checking how mobile-friendly your rival's sites are. Remember. User experience doesn't mean a complex website. If highly ranked competitors with relatively simple websites are consistently outperforming you, then it's cause for concern. In that case, you'll need to find out what your site lacks in terms of user experience.
Don't Forget Social Media
How is social media related to SEO? Well, not directly, but indirectly, the way a company's pages perform can give you an indication of why their sites are ranked higher by Google. It's simple. If a company has a large number of followers on Instagram/Facebook, these same users would automatically add on to the number of people searching for the company's pages on Google. Keep an eye on your rival's activities on social media platforms to draw a correlation between their performance on those platforms and that on Google's rankings.
Conclusion
In conclusion, you have to find your SEO competitors, the keywords they target, the topics covered, and the backlinks used. Such data can help you draw up a plan to beat the said competition. Keyword Gap Analysis, Top Content Analysis, Google SERP, and Link Gap Analysis can help you find data to bolster your SEO efforts and find an edge over competitors. Always analyze and audit your competitor's SEO because as the old saying goes, 'keep your friends close, and your enemies closer.
Read our blog on the best SEO monitoring tools to find a list of nifty ways to conduct fruitful SEO analysis. Also don't miss our blog on link building, and how it can boost your site ranking.