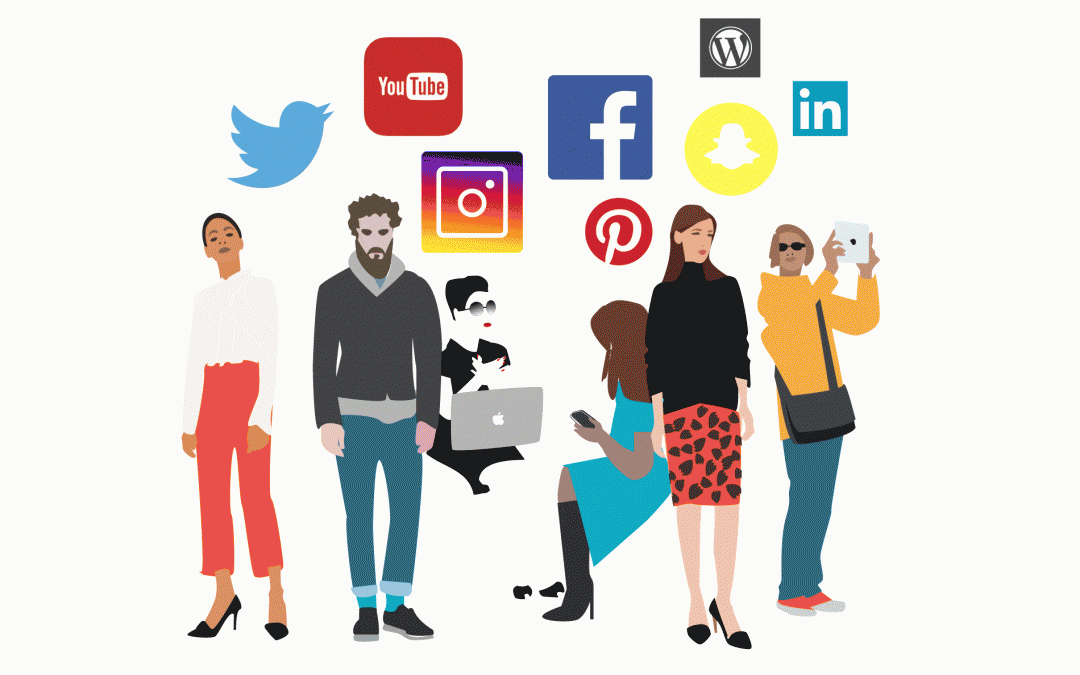 Ryan Williams, a marketing strategist and a speaker of international reputation reflected his thoughts on the "Influencer" economy, way back in 2013 as a movement, culture, and philosophy that helps entrepreneurs navigate the business world. It is therefore not easy to capture it in few simple words, as it is a way of life that defines lifestyles and a concept that determines our attitude towards life.
The influencer economy allows individuals to create opportunities of their own, providing enough room for unveiling new ideas, create strategies, develop business plans, market innovative products and services. It envisages a vision to plan and execute strategies to explore new business frontiers. It is opening up new avenues for people to pursue their passions, skills, and hobbies differently, not as leisure time activities, but as a way to make money, earn a livelihood, pursue a career, and build a business line to excel.
What is an Influencer Economy
The Influencer Economy as a concept is not an entirely new phenomenon for marketers as influencers co-existed in this space as brand ambassadors, selling products and services for a fee. They were, however, a creamy layer of class, who were athletes, celebrities, film personalities, politicians, and corporate leaders. The influencer economy at present is vast, diversified, democratic, and inclusive in many ways. Social media platforms, brands, agencies, influencers, and creators, who are also users of the platform and the content, are the important components of this economy. As of 2021, the size of the influencer economy is over $104.2 billion and it is evolving each day with innovation.
Factors like widespread internet access, the emergence of social media platforms in massive numbers have democratized and became more inclusive to absorb tens and thousands of people as performers, musicians, singers, artists. Every man and woman with the ability to influence and communicate with individuals, groups, and communities that hang on around social media platforms are influencers.  
The state of the Global Influencer Economy in 2021
Influencer Marketing Hub conducted a worldwide study among 5000 marketing agencies, brands, and professionals of fashion, retail, technology, beauty, and other industries to assess the state of influencer marketing as of 2020 and has submitted its benchmark report for the year 2021 with the below-mentioned details;
 The year 2020 is significant for the expansion of the influencer economy.
The pandemic-driven online shopping boom has led to the exponential growth of social commerce, raising the dollar spent on influencer marketing.
The influencer economy will generate $13.2 billion in 2021.
Influencer marketing budgets in 2016 were a mere $1.7 billion, and it skyrocketed to reach $9.7 billion in 2020. It is expected to reach $13.2 billion by the end of 2021.
There were only 190 influencer platforms or agencies, back in 2015, and their numbers increased to 1120 by 2019. While 340 new agencies were added in this category by 2020, 240 more have joined the list in 2021.
Over 75% of companies globally have a dedicated budget for influencers and 90% of them consider influencers as effective in reaching their target group.
While Instagram and Instagram stories are the most opted platform for influencers, TikTok is ahead of others in the race and it is the most preferred platform in the US, as 68% of the US companies are willing to spend on TikTok in 2021.
The State of Influencer Economy in the US in 2021
The pandemic is a decisive force in spreading influencer marketing in the US in 2020. Though there was an initial lull in H1 2020 with 42.9% (YoY) spending on influencers, there was a quick revival by December 2020 with a 20% YoY increase in spending, as traditional ad production got hampered due to lockdown-related closures. Marketers had to rely on social commerce platforms and influencers due to the pandemic-precipitated shifts in the social media landscape. Several new social media trends, including social commerce, live streaming, TikTok short video, and social audio have accelerated the need for influencer marketing.
Major changes that swept the Influencer Economy by 2020
Brands have realized the importance of influencers/creators and have intensified influencer-centric activities.
Brands have partnered with influencers, and it is the major stream of revenue for influencers than affiliate marketing and ads.
All major social media platforms, including Facebook, YouTube, Instagram, Twitter, TikTok, Snapchat, and LinkedIn have rolled out tools and plans to attract influencers to their platform.
Social commerce is instrumental in shaping and strengthening the current influencer economy.
Except for YouTube and Instagram several major social media platforms were not ready to pay influencers for a long time.
Clubhouse and Tiktok have introduced tools that allow fans to pay directly to their favorite influencers/hosts on the platform for the first time, where Clubhouse did not cut from the influencer's revenue.
Instagram (93%), Instagram Stories (83%), TikTok (68%), and Twitch (13%) are the most popular social commerce sites for influencer marketing in the US.
62% of marketers across the globe have increased their influencer marketing budgets in 2021.
Influencer-generated paid content represented 20% of US agency/marketing digital ad budgets in 2021, followed by paid search (14%), display advertising (13%), and paid social and video(each at 12%).
Platform Evolution and Monetization options For Influencers
From the earliest days of weblogging to self-published WordPress platforms, the influencer economy has expanded to reach the wider public that owns a Smartphone connected to the internet. Social media-groomed platform superstars have minted seven-digit income with content to appease their followers.
YouTube for example has demonstrated how the creators and influencers can make content on niche areas of the audiences' interest with Casey Neistat, a YouTube video maker that enjoys over 8,000,000 subscribers, and millions of viewers for his videos. With over 13 million subscribers, Depop is a social app store that handled $650m merchandizing value and has earned revenues of $70m in 2020. Adidas social app store for creator club members, with its record profit of € 225 million, in 2020 is yet another example for the niche social app's merchandizing abilities, adding value to the influencer Economy.
Today, we have the following categories of influencers;
Mega-influencers enjoy more than a million subscribers on social media with the ability to influence the mass audience with their charismatic background. They are helpful in brand awareness campaigns.
Macro-influencers are those with a follower base of 100,000 to 1 million that are used to promote brands in specific markets.
Micro-influencers with 1,000 to 100,000 followers are used to reach smaller groups with highly authentic and personalized messages like a friend or a family member.
Nano-influencers are those who have fewer than 1,000 followers with immense ability to reach a specific community like a community of lactating mothers with valuable information.
Subscriptions, memberships, tipping, Gifts, partnership with brands, and sponsorships, are some of the key monetization options for influencers.
BuyMeACoffee offer: When followers pay for coffee, influencers/creators will get a commission to make their living and pursue their creative skills, without being bothered about sponsorships.
Platforms like YouTube pay for the number of clicks and views.
Twitch, a streamers' platform with over 6 million active users allows them to view and pay tips for other streamer's games on the platform.
TikTok allows influencers to earn money through organic product linking, sponsorships, and TikTok Creator Fund.
Twitter introduced tipping in bitcoin, NFT, and a fund for creators/influencers.
Retail partnerships to sell exclusive brands.
Emerging Trends of the Influencer Economy
Marketers are looking at micro and nano influencers to reach the audience, a brand's marketing needs are different and varied. 
Affordability, availability of influencer's time, and suitability of a particular influencer for a brand are the determining factors than the number of social media followers they hold. 
Apart from enjoying a great social media following, the influencer must connect with them to influence them personally.
Brands are keen on employing micro and nano influencers for their influencer marketing-related pilot studies.
Brands trusting micro and nano influencers for their authenticity and efficiency in reaching niche communities. E.g, "Mommy bloggers".
There are influencers with seven-digit income from social commerce platforms and they are seeking the help of fund managers and wealth advisors to advise their future business plans.
Companies like Advsr.ch have emerged with efficient financial technology solutions to support, service, and satisfy clients of the influencer economy.
Mergers and acquisitions of firms and agencies in this field indicate how the industry is gearing up to measure metrics and ROI on influencer marketing.
CreatorIQ for example acquired an influencer marketing analytics platform Tribe Dynamics to develop the largest influencer marketing SaaS platform in terms of revenue growth, data authority, and global expansion.
Influencer forums like FYPM have emerged to facilitate influencers and creators to discuss issues and challenges prevailing in the industry, like influencer's tariffs for working. FYPM is more of a Glassdoor kind of forum for influencers to report abuses and the best practices of the industry.
Future of the Influencer Economy
Most of the influencers that enjoy enormous social media followings own their brands like JLo Beauty, Makeup line. The economy is expected to expand further when more influencers start building their line of business and produce content to promote them. Apart from brand sponsorships to promote other's businesses, influencers are hosting TV shows, events, podcasts, and publishing web magazines. Influencers are also making money by posting videos on cooking, parenting, child-rearing, traveling, and on a wide variety of subjects. In the future, CEOs, founders, and corporate leaders may also join in great numbers to introduce their products and services as influencers, as we are already witnessing cases of Neil Patel and Gary Vaynerchuk.
Final Thoughts
Influencer's economy is expanding steadfast with new initiatives and startups, making a beeline to take advantage of the evolving market opportunities. Unlike the advertising and the other creative industries, the influencer's market is not standardized with measures, metrics, royalties, deals, and other intellectual property rights that enable influencers and creators to safeguard their interests.
The influencer market has already started taking initiatives to introduce analytics to measure the return on investment on influencers. Influencers have to plan their future business plans wisely to insulate from the market fluctuations and eventualities, as the influencer's market is quite volatile and unpredictable. For more details on the Influencer Economy, read our blog on "What Influencer marketing is and How to develop your strategies?"