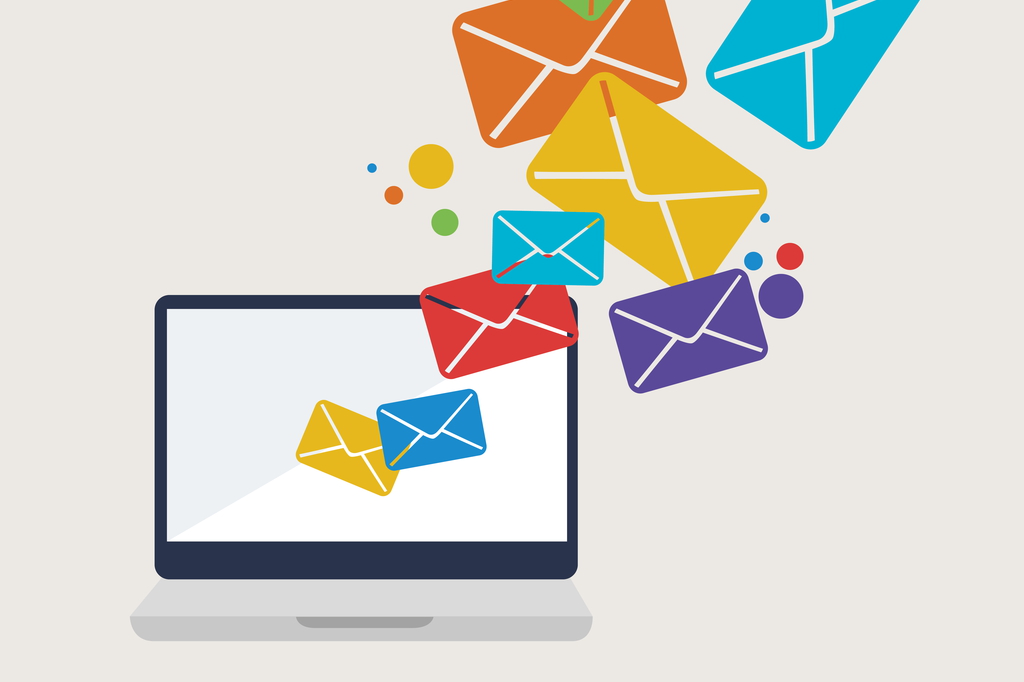 Most of us can't imagine a world without email, but the reality is that it's less than 60 years old. Since its inception, it has become a pivotal and dynamic tool for businesses to communicate with stakeholders. Brands, marketers, and publishers alike have embraced it with love, and it has remained the most trusted and highly effective communication tool to date since its inception.
And email as a business tool continues to develop as technology advances. It doesn't look the same now as it did in its early years and it's sure to look vastly different 20 years from now. We see that as a positive.
A whopping 87% of publishers and marketers are keen on investing in email newsletters or email marketing in 2021, according to LiveIntent, a marketing platform. While 52% are increasing their investments, 94% of brands are scaling email as their priority this year. It is not over yet. We have increased email engagement in store for you. In fact, 47% of brands that sent emails during the pandemic quarantine saw an increase in opens, and 52% of brands that targeted the audience with ads in their emails enjoyed a boost in clicks and conversions.
Are you excited to be a Part?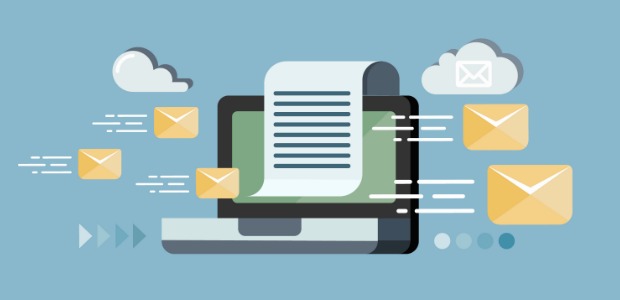 With email, you can target a niche audience rather easily with customized information that has the potential to turn recipients into loyal customers. You may be a brand, publisher, or agency guiding your clients on their way to maximize ROI. How do you make the most out of email communication?
Here you'll find 15 ways to build a strong audience base using emails as a strategic form of communication for your brand.
Define Your Email List
An email list is nothing but a list of email addresses your audience members furnish when they visit your website for product or service information or to make a purchase from your site. Though it appears very easy and simple, it's not always easy to build and grow a quality email list.
Draw your Customer Attention with Exit Pop-Up
No doubt you spent a lot of time and money to build your website, as the website is your digital face for your audience and presents the products and services you offer. You probably even included a sidebar, asking your readers to click on the 'subscription' button to enter their email information. But a passive subscription button on the side of your company website just lies idly, while your visitors flip through. There's no real motivation for them to give you their email address, and often those subscription sidebars are overlooked. Instead, encourage people to sign up for your email list by offering a quality, value-driven incentive that gives them a quick win. And include this offer on a pop-up opt-in form that appears when a visitor is on your site for a predetermined amount of time or when they move their cursor to exit your page.
Apply interactive ways
Website visitors are there for a reason: to find the answer to a question or to gather information. Create a built-in chatbot to engage with them and gather more information, specifically their email addresses. The chatbot can pop up on your site and create a customized, customer-friendly conversation with visitors, encouraging them to enter into a conversation. After the initial interaction, you can ask the visitor to enter their email address to proceed further to access detailed information.
Giveaway Options to Promote Email List
Your website visitors are there to learn something new and gather information. But even better is if they can get something unexpected for free. By giving away something in return for entering genuine email addresses, you can build a firm customer base. You could offer free entry into a conference you hold or a free, on-demand class that teaches them something new. . Free is always a winner.
Content Upgrade
You're already creating quality content to encourage people to visit your site. Take it one step further by offering a content upgrade like a free ebook download that organizes your content in a different way. Be sure the content is valuable so that those who download it come back for more.
Offer Additional Bonus Content
Having gated content is a good idea, so long as it's not all your content. Offer a portion of key content free for your customers so that they can gain value from it. When they learn something new from your free content, they will be more likely to subscribe for more highly engaging content. The Information, a subscription-based media company, for example, offers the first few paragraphs of its articles for free and entices readers to subscribe for full coverage.
Stay Flexible on Your Subscription Offers
Demand for online news has increased from 9% in 2016 to 21% in 2021. If you are an online news publisher and would like to reap the benefits, remain flexible for your readers to buy a single story of their choice for a limited time at an affordable rate. It is helpful for the readers to pay and get access to the story of their choice, instead of paying monthly or annual subscriptions.
Prepare an Engaging Email Content
Email content needs to be engaging to encourage subscribers to open their emails and engage with them. This means it shouldn't repeat content that you deliver elsewhere and that you engage in strategies to encourage recipients to open your emails. Encourage your team to prepare amazing content for your email marketing campaign that begins with an attractive subject line. Add relevant information that is just long enough to hook them and encourage them to click to more information. Pick your words carefully and ensure your email is colorful and visually pleasing with branded images and colors. Go by people's psychology in creating demand or hype for your content, which should create a feeling that they will miss something valuable if they don't provide their email address.
Engage a Trusted Email Optimizer
It is very important to engage an ideal email automation tool that gives you feedback on the best ways to optimize your email campaigns. Financial technology provider SRAX, Inc., for example, has launched two new messaging features that help firms communicate with shareholders. While the email enhancement automates the existing email system, the SMS feature shoots text messages to subscribers who opted in.
Advantages of Optimization Tools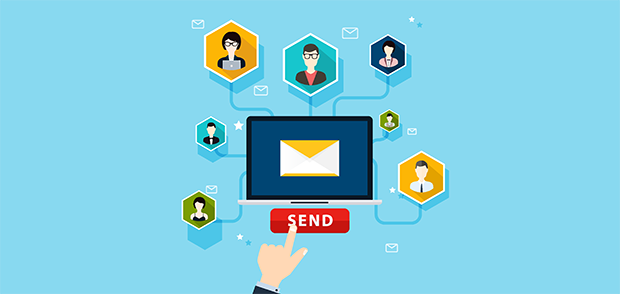 Automation strengthens your capabilities in triggering messages at appropriate intervals and facilitates communication between companies and their shareholders.
In-built machine learning features allow you to prepare contact lists in advance and customize messaging for specific audiences.
Users can schedule important updates for campaigns and measure audience engagement.
Inbox Mailers, for example, is a company that offers a tool that can sense when a recipient is active in their inbox and then trigger new messages. This leads to higher open rates and clicks volume. It increases deliverability while re-engaging lapsed subscribers.
Strategic Communication and Audience Segmentation
Remain strategic when you are communicating with your audience. Do not bombard them with a heavy inflow of messages that may end up in spam. Tailor-made content for one set of the audience, based on previous actions, may not fit well for another. Segmentation of your target audience helps you communicate better by delivering exactly what an audience member needs and wants. But make sure that you prepare multiple templates and designs with content to meet diverse audience expectations.
10. Social Media to Promote Email Base
You can make the best use of all leading social media platforms for promoting your email list.
Facebook: Create a high-quality graphic that highlights your email newsletter or email marketing campaign and add it to your Facebook profile page. Add a button with a quality call to action.
Twitter: Twitter allows brands to run lead generation directly from the platform. Make a special offer for Twitter users and provide a link to your page so that users can sign up for your email list without leaving Twitter. You can also drive traffic to your website and use the email signup forms as a conversion.
Pinterest: Pinterest offers a visual treat to users. You can promote your campaign using content that describes your product with eye-catching visuals. Encourage your users to provide their email addresses to access your gated visual content.
LinkedIn: Depending on the type of business you have, LinkedIn is a great place to promote your email list in groups and posts. You can conduct virtual webinars, participate in discussion forums, and can place sponsored content to encourage users to join your email list. Place your blogs, featuring your best writers, in LinkedIn and can add buttons to log in for the content.
YouTube: Make YouTube videos a part of your marketing strategy and make the best use of your YouTube channel to promote your email list. YouTube action cards allow you to add interactive information cards to your videos. You can use them to add calls to action and link them to lead magnets on your website.
Social Media Contests and Coupons
Budweiser, the largest and one of the oldest beer makers in the U.S., launched an Independence Day campaign this year using first-party data. It offered a $5 coupon for people who signed up for an account at MyCooler.com and uploaded a photo of their "favorite place to grab a beer." It also gave away $10,000 to contestants who follow Budweiser on its social media channels and respond to a post. This is a good example of user-generated content, which you can read more about here.
12. Online surveys and Polls
Conduct quick online surveys and polls on your official Facebook/Twitter account and encourage visitors to sign in for participation. Customers keen on online shopping will be interested in collecting product/service information before they buy. They will click your survey results and you can attract unique visitors to your site.
13. Engaging Influencer for the cross-promotional campaign
Influencers typically have the ear of followers and can encourage them to take action on your behalf. If you engage influencers to help with your content and marketing, encourage them to have their followers provide their email addresses to participate. You can send this message to your followers on Instagram as well for cross-promotions.
14. Social Endorsements
When a customer or user of your product posts about it on a social media or digital platform, you may attract the attention of other prospective users. Display customer testimonials as reviews, or feedback forms and promote them on social media like Instagram or Facebook to reach a niche audience.
15. Virtual/physical events and shows
People show up for events when they're planned and promoted well in advance and offer quality content. Find out what your audience wants to learn and then create an event around it. Free or paid, registrants must provide their email addresses in order to gain entry.
Final Thoughts
There is no end to the different ways brands can grow their email lists. Make sure to integrate your website, landing page, and all the other social media pages you own to make a collective effort to promote your newsletter or campaign to build a solid email base. Use analytics to measure the effectiveness of your campaign periodically and take necessary measures for the best outcome.