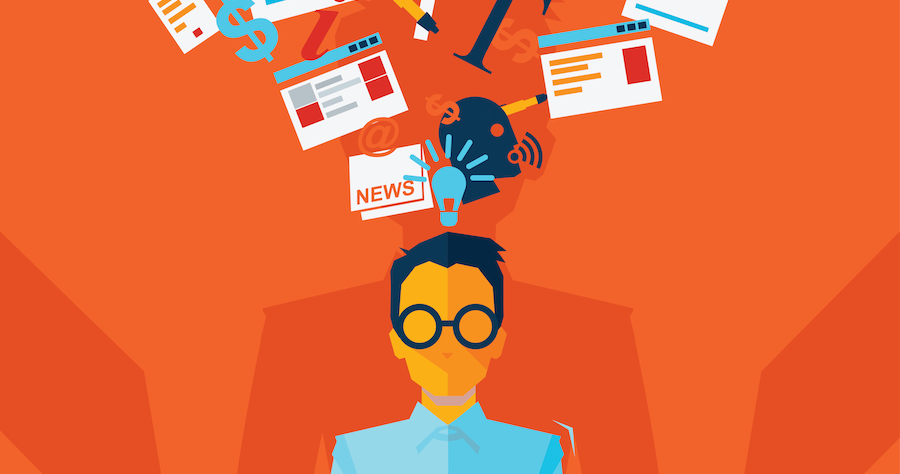 Content is the key to success in today's otherwise competitive social space. It's what helps to grow the know, like, and trust factor with your potential customers, and it's essential in today's digital world. 
But compelling digital media content doesn't get created just like that. Do you know that popular brands spend between 25% and 43% of their marketing budget on producing creative content and yet just 23% of them feel like they are delivering the right kind of content at the right time to their audience?

Top 5 Tools to Create Digital Content
Creating the right content at the right time takes a knowledge of the best practices, the talent and creativity to do it right, and the tools to elevate the content to the next level–while creating automation and systems to make content creation even easier.
These tools come in the form of pre-developed apps and they not only make your work easier and more creative but also save you time to focus on more tedious tasks, thereby reducing the need for outside help from agencies and firms. So, let's know about some of them in detail.
Buffer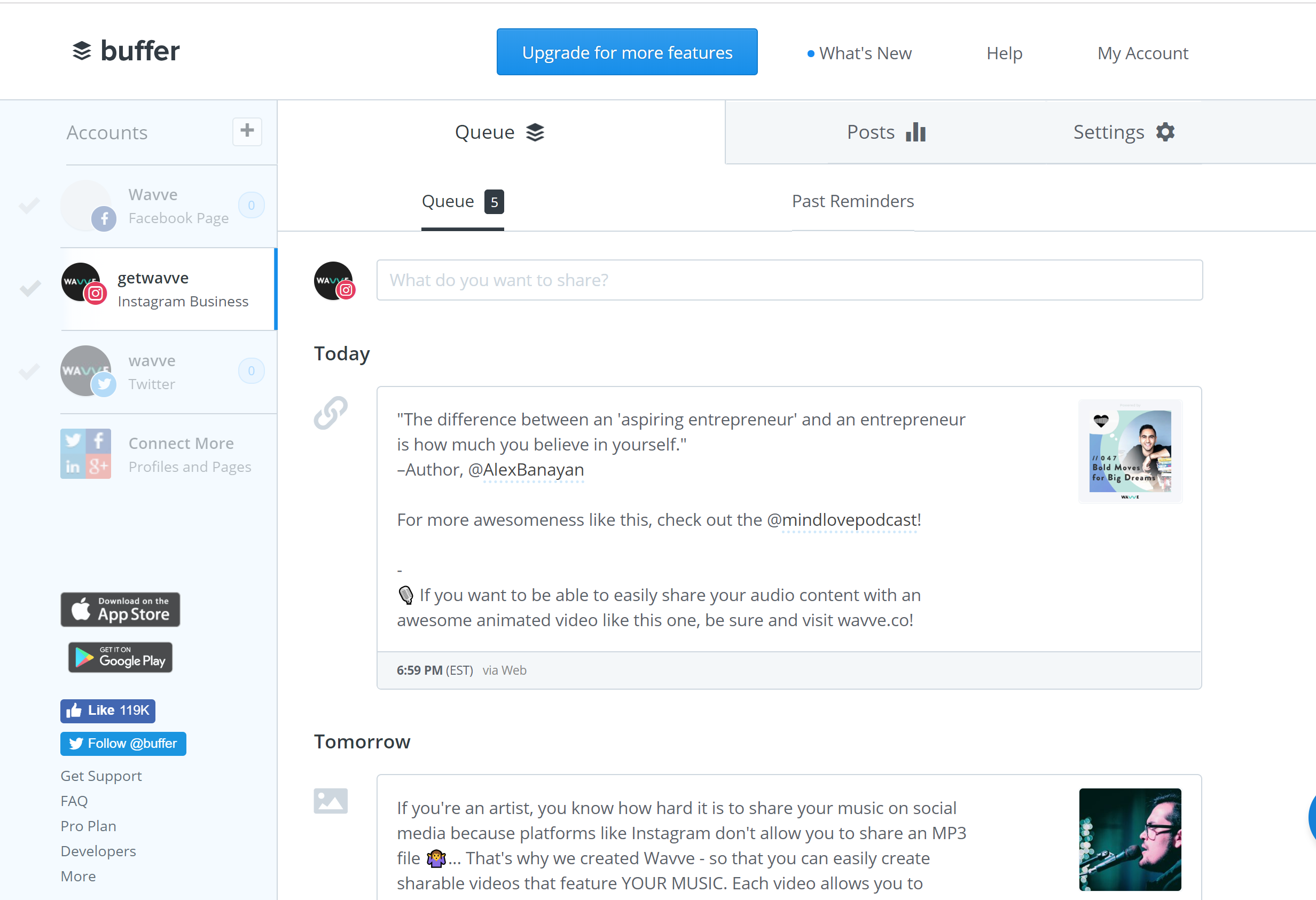 Buffer is a social media scheduling tool that allows you to create content in advance and schedule it to publish on the major social media platforms at specific times–determined by you. It gives you back the freedom to create content when it makes sense to you, then publishes when your audience needs the information. 
Features: With the help of Buffer you can:
Schedule social media posts and videos
Manage different social media accounts like Twitter, Facebook, and Linkedin, all at the same time
Free/Paid: Free and paid options
Conclusion: You can batch content creation and scheduling so you have time freedom while still publishing content consistently.
Hemingway App
Hemingway is a proofreading tool and application that helps you to evaluate your content by ensuring it's professional and grammatically accurate. Not a grammar buff? The Hemingway App can help you find and fix errors so your readers don't have to. It looks closely at your content, then edits it for sentence intricacies, passive voice, and overuse of adverbs. It also grades your work in order to help you make improvements in it.
Features: With the help of Hemingway, you can:
Evaluate your content
Check its readability score
Scan for complex sentences
Get better suggestions
Free/Paid: You can use Hemingway free of charge on your internet browser.
Conclusion: Everyone can put words on the computer screen, but not everyone can do so in a way that makes the writing accessible and readable to others. And many people struggle to edit their own work. Hemingway does that work for you.
Trello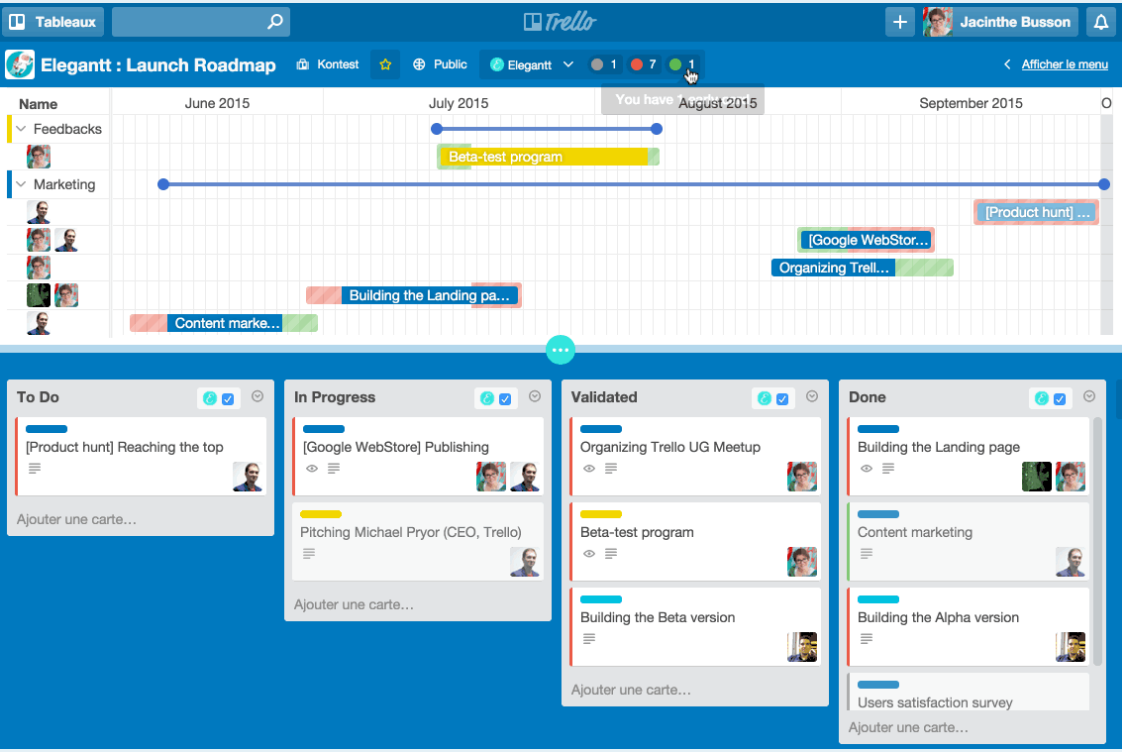 Every digital content creator is familiar with the struggles of managing tasks, to-do lists, and projects. Trello is a top work-management app that helps you organize all of your work-related stuff. With Trello, you can create various pipelines for your tasks and to-do(s), as well as track the progress of multiple projects. It is an incredibly handy app to manage and plan tasks without feeling overwhelmed or dropping balls. 
Features: Using Trello, you can:
Create various pipelines to organize your work
Create strategic content objectives, administrative tasks, and team management tasks
Sort and order your content according to its ongoing status
Have a common content organizing ground with the other members of your team
Paid/Unpaid: Free and paid options
Conclusion: Planners tend to accomplish more than non-planners, and Trello allows you to create project plans that are viewable by the entire team. Stop wasting time tracking projects and do it all in one place with Trello.
Loomly
As important as it is to create content online, it is equally important to strategize it. Loomly is an all-in digital media and e-commerce business dashboard. In case you're searching for an application that will make you the best digital administrator, e-commerce advertiser, or social media manager, then this application is the best one for you. Strategies are used in order to make the most out of your hard work. With regards to getting the best outcomes out of your content marketing campaigns, what you need more than anything is to plan and document your strategy. Application developers developed Loomly to document your social and content marketing strategy while additionally getting insights and information about your intended interest group that will empower you to develop your business. 
Features: With Loomly, you can:
Strategize your work using pie charts, bar graphs, and line graphs
Document your content marketing strategies
Get additional insights about your target audience
Paid/Unpaid: A trial is available
Conclusion: According to Customer Marketing Institute, 43% of the B2C marketers with a developed strategy considered themselves effective unlike the rest of the 33% who failed to do so. Therefore, Loomly is an amazing app that will help you to skyrocket your business.
Canva
Canva is the graphic design tool that allows everyone to create beautiful graphics. Using templates and simplified functionality, Canva is perfect for online media, presentations, posters, animations, and more. It's incredibly easy to use and the paid version allows you to quickly add branded elements or resize images. No big learning curve necessary to create professional-quality images quickly.  
Features: With Canva, you can:
Design professional-looking graphic content
Create animations for various platforms
Use easy templates and layout to create high-quality visual content
Paid/Unpaid: Free and paid options
Conclusion: Visual content is an important part of content marketing. It's what grabs your audience's attention so they "stop the scroll" and read your message. According to Canva Design School, articles that tend to use an image for every 75 to 100 words get the most number of shares. The extreme power of images cannot be ignored today and that is why Canva is one of the top apps for digital content. This is the era of social media and creative content development, and the only way to become successful is to use the power of interactive and more searchable content. Therefore, creating more engaging digital content is the key to success; these are some of the best apps that you can use. Check them out, and let us know which one suits you best!