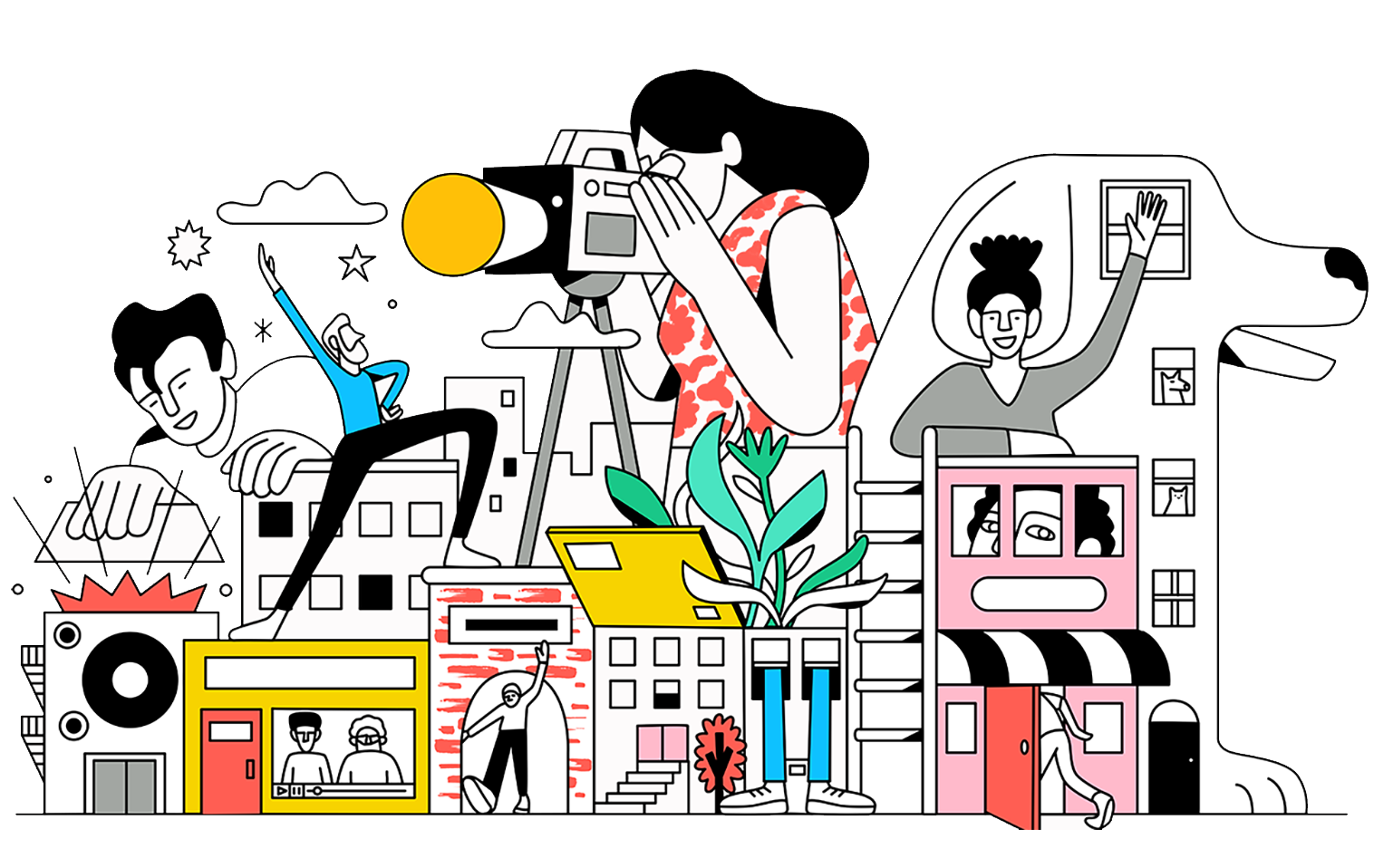 Creator economy is the new buzzword, buzzing across the internet and social media platforms. It is opening up opportunities to micro and nano entrepreneurs, who have ideas and content strategies to influence their followers. Thanks to the media democratization with the advent of the internet; from a woman with a passion for making ethnic jewelry to a chef with hands-on experience in dishing out delicious cuisine, anyone can become a creator as long as they are engaging their audience in innovative ways. Creators are making money while pursuing their passion. The nascent creator economy is worth $13.8 billion in 2021, thriving with enthusiasm to grow further, despite challenges.

Defining Creators Economy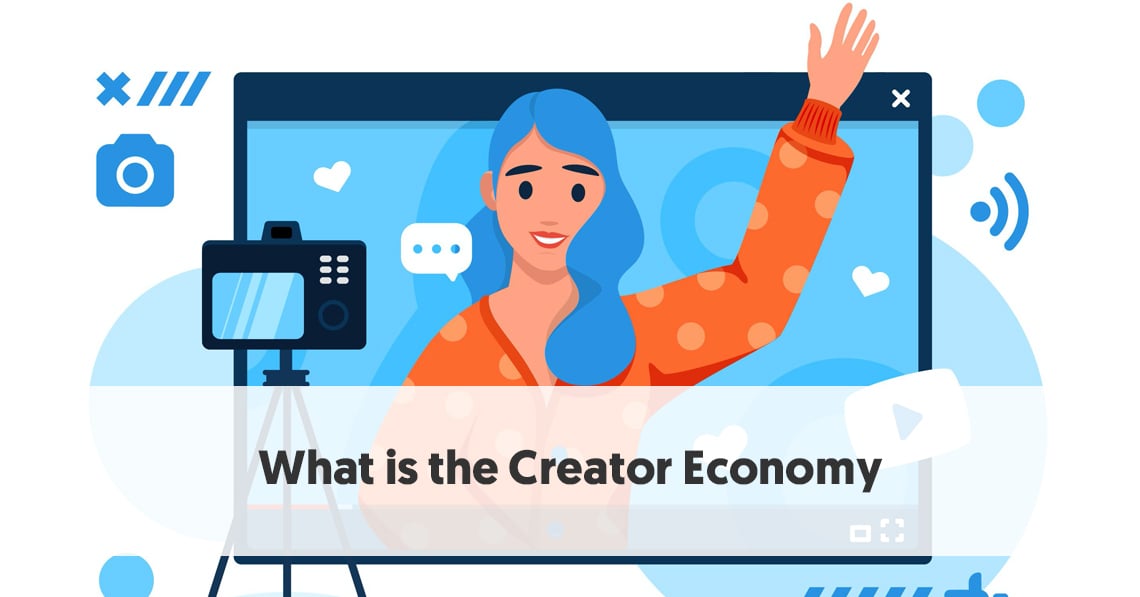 A stream of content producers developed this creators' economy through their contributions as text, audios, videos, graphics, and gaming, mixing innovation and originality, unforeseen before at a massive scale. Over 50 million content producers, curators, and community influencers have built this economy across social media platforms like blogs, vlogs, videos, music, lyrics, and podcasts in return for money from their followers, brands, and platforms. The creator economy has equally spurred massive software and hardware innovations like editing, crafting, painting, designing, and audiovisual tools to promote these creators in their monetization efforts. 
Although creators producing artifacts and selling them online and offline are not new, the concept of monetizing user-generated content is a newer phenomenon, specifically with the creation of platforms like Patreon in 2013. 
Factors Leading to the Creator Economic Boom
There is a paradigm shift from highly qualified and trained professionals like journalists, authors, and videographers—creating content to pursue their careers to earn a living—to a diversified set of content creators who can simply turn on the digital camera or publish content on digital platforms and attract an audience. Until 2000, when access to the internet was not a household phenomenon, creation was a highly specialized profession, restricted to a selected few. 
Social media platforms like Blogger (1999) and YouTube (2005) have offered the earliest opportunities for the creators to make money out of content like blogs and videos.
By 2010, a plethora of social media platforms started catering to the general audience with Facebook and Instagram as well as niche audiences with platforms like Medium.
A Glimpse on Content Monetization Opportunities
The emergence of platforms like Facebook, Twitter, YouTube, Instagram, Spotify, Snapchat, TikTok, Substack, Patreon, OnlyFans, etc., have offered multiple monetization opportunities for the user/creators.
Advertising revenue shares: Facebook, YouTube, and Twitter
Sponsored content for business in LinkedIn
Product placement: YouTube
Tipping: Twitter, YouTube, Twitch, and TikTok
Paid subscriptions: Medium, Substack
Digital content sales: FetchApp, Gumroad, E-Junkie
Merchandise: Beardbrand, Bespoke Post, Northern Brewer
VIP Meets
Live/virtual events: Virtual motivational talks through Technology Entertainment and Design (TED)
Shout-outs: when one user promotes another user on their own social media account, eg. Instagram shoutout
Fan Clubs: Connecting and engaging fans through apps and social media platforms

Types of Digital Content Monetization Options for Creators

You don't need to be a notable personality to make money in the social media spurred creator economy. Instead, creators get noticed through publishing fun, engaging, thought-provoking content. Take 24-year-old Logan Paul, for example. He started as a vlogger, posting 6-second videos on the (now defunct) platform, Vine. He attracted millions of followers with his sketches and later moved to YouTube. He posts daily vlogs on YouTube and currently enjoys 22.8 million subscribers. Paul is worth $19 million and the majority of his revenue comes from advertising on his channel, making him the 10th highest-earning YouTuber.

Content Creation Opportunities for Creators
Advertisements
Social media platforms are paying creators with big fan bases a portion of ad revenue, based on the number of clicks, customer engagement, and conversion rates. YouTube, for example, pays 45% ad revenue to creators and retains 55% for the platform. Toymaker Lego's surveyed 3,000 children in the US and UK found that more than 30% of them have aspirations to be YouTubers. Success stories of YouTube creator David Dobrik, with monthly Ad revenue of $275,000 for an average of 60 million views from the platform are the source of inspiration for tens and thousands of aspirants.

Subscription

Social media platforms and media companies have realized the importance of reaching niche audiences through newsletters, with stories that reputed journalists and influencers compile for their followers. Authors can place their stories within the paywall for their fans, which are ready to pay for their favorite writers. Then authors can enjoy a steady stream of revenue from the paid subscriptions. Just two of the platforms where creators are generating revenue are Substack (subscriptions built into the content hosting platform) and Patreon (for posting webcomics, videos, songs, etc.). The top 10 creators are collectively generating more than $7 million annually on Substack, where the platform deducts its charges and pays the creators their due.

Tipping/One-Off Sales/Donations

Users pay creators a token amount for consuming their favorite creator's work either through a "layer on top" platform like 'Buy Me A Coffee' or through a content platform as tips/donations. All the major social media platforms like Twitter, YouTube, Twitch, and TikTok have rolled out tipping features, creator programs, and other monetization efforts for them to make money on their social channels.
Content creating as a career is attracting a wide range of people from across the globe. U.K.-based Abraxas Higgins, for example, has resigned from his full-time corporate job to pursue a career as a Clubhouse influencer and social audio strategist.

Brand Sponsorships/Influencer Marketing
Brand partnerships are still a major revenue stream for most creators. Creators with substantial followings endorse brands and place products in their social media account on behalf of brands. Brands pay them upfront for product endorsements. Brand sponsorship is a major revenue source for creators. There are over 220 companies worldwide that cater to creators and 77% of creators depend on brand deals that are three times as many as every other revenue source combined.

Brand collaboration

Brands pay creators for generating unique content on their products as product reviews, images, and videos for influencing their followers. Even micro and nano influencers with limited followers can still opt for brand collaborations. In fact, 68.1% of US adult influencers identified brand collaborations as a major source of revenue.
Affiliate Marketing
In affiliate marketing, a company or online retailer pays a commission to other companies or influencers for traffic that results in a sale. Influencers provide a specialized link to a product or service that tracks that traffic. This is similar to influencer marketing, but in the case of affiliate marketing, the influencer's traffic must convert to a sale.
According to influencer marketing platform Mavrck, Affiliate marketing is a major source of revenue for 9.3% of respondents, followed by ads (7.4%) and selling professional services (7.1%).

How Platforms and Businesses are Making Money from Creators
Social media platforms are grooming creators in their various avatars, as they are sought after for the brands and platforms as income generators. While entertaining their audience through their songs, music, performance, and stories, creators are promoting brands by generating content in the following formats –
• Podcasters
• Blog Writers
• Video course makers
• Tutors
• Community leaders
• Product Ambassadors
• Personal shoppers
• Fitness/yoga instructors
• Virtual coaches
Both brands and platforms are in a great rush to rope in influencers to market brands and generate revenue. This is a paradigm shift from social media companies dictating terms to creators to creators' ability to make money out of their charismatic follower base. Social media platforms are paying creators their due, as they are not ready to lose their best creators to other platforms. While Facebook introduced fan subscriptions, Twitter allows its creators to sell subscription-based email newsletters and live audio chats.

Challenges to the Creator Economy
The current creator landscape has a close resemblance with the existing economic system within which it operates. Economic inequalities of the real-time economy do reflect on the creators' economy as well. Only the top influencers and creators are reaping the benefits, while a vast majority is making pittance out of it.
Although over 7 million musicians upload more than 60,000 new songs on Spotify each day, only 0.2% of musicians earn more than $50,000 as annual royalties and 3% earn $1,000 or more. OnlyFans estimated that creators got a paycheck of about $2,000 for one million views on YouTube. A creator with 10,000 followers might persuade only one percent of subscribers to pay less than $10 per month, which would fetch gross earnings of about $12,000 per year. Only the top 10 Substack creators are getting more than $7 million annually and a vast majority is still unable to make the U.S. 2021 federal minimum wage of $7.25 per hour.
Platforms are proposing huge cuts to creators' revenue; Apple, for example, deducts 30% of creator's money and is proposing changes to restrict creators from tracking their follower emails to generate subscription revenue.
Final thoughts
Although brands and platforms have responded with innovative tools for the creators to make quality content, they should equally allow the mini, micro, and nano content creators with limited fandom to flourish. We certainly need a middle class to build a strong and sustainable creator economy to accommodate the average American's Dream of earning a comfortable living and making money out of entrepreneurial zeal. Business leaders can make a difference with their strategies by getting involved in the creator economy. They can white-label their products and allow creators to access their customers.