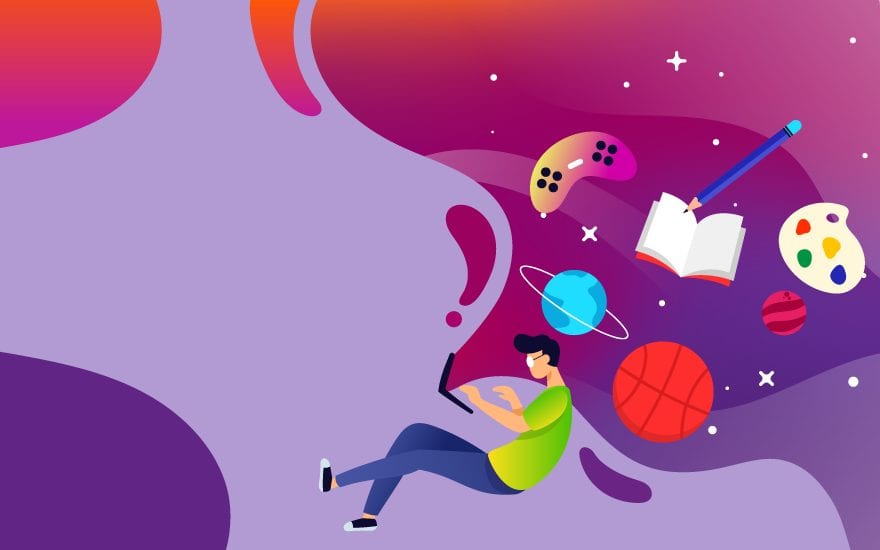 A new term that has gained recent traction, 'infopreneurship,' is a business model by which an individual or 'infopreneur' can share their knowledge, passion, and life experiences with others. This can be done through information products and services that create value and generate income. Everyone has life and work experience that they can share with others. Whether these are your hobbies or interests, passions, work assignments, or even living conditions, you possess knowledge that others may pay for, making you an infopreneur.
An infopreneur takes that knowledge and converts it into a product or service to sell. These products could be tangible, like physical books or ebooks, intangible like your time or intellectual property, and range from online courses to coaching, workshops, summits, presentations, and more. These are the revenue streams for the infopreneur, and thanks to the internet, it's easy to get started distributing this content to a wide range of people. Any subject matter expert can write a book, make a tutorial video, and market their services at minimal costs. Compare that to starting a physical storefront, and your investment goes down dramatically.
Why is Infopreneurship important today?
Consider a store owner. This person, with his one medium-large store, has several employees and needs to be involved every day with the daily running of his business. He does not have the luxury of setting off for a remote island and controlling his enterprise through a laptop. He needs to make decisions, and be physically present every step of the way.
Now consider a content writer. Such a person who himself is 'the business,' can literally work from anywhere so long as they have an internet connection. Is the contribution of the shop owner and the content writer the same in today's society? Well, they play different but equally important roles. Here's where the writer could also help. He could also work with several shop owners in the same shopping center to develop a newsletter about the various shops. He can list products and coupons, and attract an online audience that may translate into store walk-ins. This is just one facet of infopreneurship.
How to Diversify with Infopreneurship? 
In terms of platforms and activities, here are the ways you can get your content to the world.
Start Podcasting
Podcasting is a great entry point to reaching a large audience with little financial investment. Some of the most famous infopreneurs have effective podcasts, which they use to build a brand around a subject of their choice. They may hold discussions around concepts, and even sometimes invite special guests. Self-uploading low-cost platforms like YouTube and SoundCloud work great and using these coupled with social media for publicity, infopreneurs are able to make money by directing listeners to affiliate products or their own products and services.
Try Video Blogging or Vlogging
Since the advent of the smartphone and the developing quality of smartphone cameras, vlogging has become easier and more profitable for infopreneurs. Today there are thousands of video blogs on travel, cooking, marketing, and literally any subject under the sun because it's so easy to record and upload with almost no financial investment. Even kids are getting in on the profits! It takes time to build an audience and become profitable, and one way vloggers do this is by recommending or reviewing products and services, or hosting advertisements. Vlogs could also give out useful advice like this one, by Mike Corey, that deals with offbeat destinations. He encourages people to face their fears to travel the world. Vlogs can also deal with remarkably simple topics, like how to make toast. The point of vlogs is to address any need for information people have. It is up to you, which subject area you want to dominate. 
Become an Online Author
Written content is perhaps the oldest form of infopreneurship there is. Certain bloggers have become celebrities in their own right, having curated their platforms over years, adding relevant content, and slowly building up a huge audience. Writing takes a lot of time, patience, and buckets of knowledge, but you can create a blog about literally anything–parenting, race car driving, running, applying to colleges, training your pet. Anything you are an expert in is fair game. Thanks to publishing tools and digital marketing that help budding authors create and distribute work at very low prices, those who want to write and are willing to invest the time and effort to deep-dive into a subject and make it their own, can.
Start Coaching
The coaching industry has grown a lot recently,  especially during the pandemic. Those who conduct coaching classes are usually accomplished in their fields and acknowledged publicly. This is why people are willing to pay top-dollar for their coaching services, which may be one-on-one, or in groups. Video meeting platforms like Zoom have helped coaches teach effectively without the need for a physical space. Coaching is a way to deliver knowledge and expertise, information, to clients who want to gain that knowledge.  
Final Thoughts
Infopreneurship is a great area. In order to succeed, you must be outgoing and curious, with a drive to succeed. You also need immense patience because it takes time to build an audience—which might not always agree with you. However, the attractive aspect is very little initial monetary investment. Read our blog on creating tailored content so you can give your audience what they want.