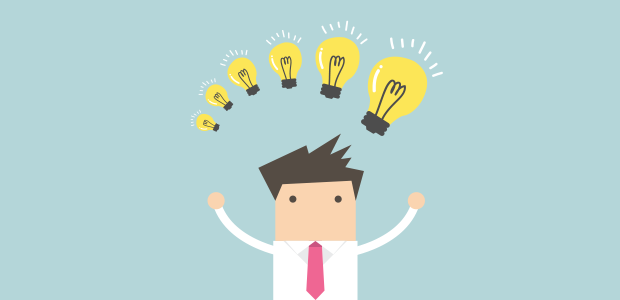 The key to success online is to provide the content your audience actually wants and needs to see.
Anne Marie Ree Drummond, known as the Pioneer Woman, currently has a net worth of $50 million after building an empire based on her blog. Started in 2006 as a food blog, she narrated delicious homemade recipes and her countryside family life raising four children. Known affectionately as Ree, the Pioneer Woman is a celebrity today and her blogs attracted 3.77 million viewers in the past 6 months. She is one among many who have been successfully able to deliver the content their audience needs.
How do you read the pulse of your audience?
Even after segmenting the customer data, they are a diversified lot with personality traits such as age, gender, income levels, etc., and marketers must have strategies to assess the content expectations of their audience.
Keeping an Eye on Competitors' Sites
The content needs of your organization will vary depending on what you offer and who your audience is. For example, a music platform catering to the Gen Z audience should focus content on ideas like emerging trends in popular music, bios on prominent personalities, subcultural music tendencies, fashion the celebrities follow, and innovative streaming approaches. They can develop new ideas by keeping an eye on competitors' websites to see what kind of content they're providing.
That said, it's important to develop your own take on the topic ideas. Use competitors' websites as research, but approach content from your own unique perspective. If your competitor is reaching out to customers with informative blogs and posts on products and services, try to make a difference through virtual events, user-generated content on mobile and other interactive media. Features like Pages to Watch in Facebook and Twitter List can also give you clues on your competitors' content ideas.
Scrutinizing Your Own Content
Your customers and prospective customers are talking about you online, whether you're part of the conversation or not. (You should be part of the conversation.) Look at how they're responding to the content you're putting out there by reading comments and shares, then respond to it.
Your social media followers' reactions exhibit their anger, joy, satisfaction, and more and their suggestions are valuable feedback for companies to know more about the audience. Your website and your social media pages will also provide metrics such as opening rates, click rates, time spent on each page or post, etc., which will help you understand the likes and dislikes of your audience.
Dog in-depth Keyword Research
Keywords are quite literally the key to knowing what people are searching for online. When creating your content strategy, do a generic and specific keyword search so you can create content around what people actually want. A thorough search for Adwords and related keywords, particularly, long-tail keywords, provides insights on the kind of content customers of a specific industry category looking for.
Hold Surveys
By posting a question on your social media page, asking your audience about their content expectations as well as their specific needs and wants will help you gather exactly what they need–in their own words. Use a mix of open-ended and multiple choice questions to help gather what you need in a way that won't take too much precious time from your audience members.
Research Tools
Research tools like BuzzSumo, Reddit, Ubersuggest, LeadFWD, and others pull the most popular posts on keywords and provide insights on the kind of content people are looking for.
Creating Audience Persona
Preparing a composite persona of your audience including age, income, education, occupation, and family details can provide you an overview of the audience and their content expectations. Be careful when creating personas that you're using demographic information from people who are already customers rather than developing a completely fictitious persona.
Trending Content in the Web and Social Media
What is trending on the internet and social media provides a glimpse of the audience's content expectations, which may change constantly.
How to Gauge the Topics Your Audience is Interested in
Imagine the type of topics that might generally appear on the web and social media sites of e-commerce giants like Amazon, Walmart, Alibaba, and eBay. They might talk about new and trending products, customer preferences, buying experiences, technological innovations, mergers, acquisitions, policy changes, analysis and forecast on the current or future market trends, etc. However, socioeconomic, geographic, political, and cultural conditions will influence these topics.
The top five most engaging articles for the year 2020 in the U.S. are on Coronavirus and the presidential elections. People spent 75 billion minutes on the pandemic-related stories and 18 million minutes on the presidential elections.
Organizations generally follow methods like brainstorming blog topics, applying machine learning tools to their sites for analytics, keeping a track of CRM, social media followers, emails, and chats. Companies can also resort to quick polls, surveys, keyword research of search engines, website traffic analysis, social media analysis, and customer service reflection. This helps extract qualitative information on the kind of topics their audience is looking for, as they express their wishes, frustration, despair, sarcasm, curiosity for certain aspects, features, and qualities of the products and services the companies offer.
How to Add Value to the Content You are Delivering
An audience generally appreciates content that is original, creative, and informative to meet their requirements. Search engines respond well to this kind of content as well, which helps it to get found more in online searches.
Repurposed Content Does Well
In this digital age, spinning one piece of content off another can be easy to do. As you create content, think about the different ways you can present it: as a blog post, a video, audiograms, carousel graphics, and more. Publish it in one format, a long-form blog post, for example, then share pieces of that content in other formats. This cuts the time it takes to create the content and allows audience members to consume it in many different formats.
Add Innovation
Platforms like TikTok, Snapchat, YouTube, and Instagram are popular ways to consume content. And they're fun to create and entertaining to consume. Each of these platforms is highly innovative, constantly adding new tools for users that enable them to add music, sounds, crop images, and pictures. While Twitter added social audio features to its Spaces and Android users, Facebook has brought Instagram's Reels to the News Feed, making it more likely that users will see this valuable content.
Storytelling Approach
Consider the reasons Time Magazine named 'Confessions of a Pioneer Woman' as one of the top 25 blogs in the world. Ree Drummond's ability to craft her rural lifestyle on a ranch was interesting to her mostly urban audience. Drummond used a storytelling approach to her recipes and parenting content, making it interesting and entertaining to her audience. In general, stories are popular across social media for brand promotion. Marketers are increasingly using stories for organic marketing, influencer marketing, and paid advertising because four in ten U.S. Instagram users and 34% of U.S. Facebook users watch other people's stories, according to a survey.
Stay Creative
Creativke content captures the audience's attention and keeps them coming back for more. It also showcases the brand's personality and allows users to see the brand from a different perspective. Your ability to tell something from a different perspective or in a unique way adds mileage to your content. Content creators must, however, remain truthful and authoritative by providing factual information, and add creativity in words which is crisp, concise, and readable for your audience to consume.
Collaborate with Influencers
Organizations are heavily leaning on social media reviews, chats, and discussions for their brand promotions as consumers are opinion leaders. These influencers are not celebrities. They are ordinary citizens who have consumed a particular product or service and vouch for or against the product/company. Consider the below-mentioned facts for influencer marketing in 2020;
• 80% of marketers find influencer marketing effective.
• 71% of marketers rate the quality of customers and traffic from influencer marketing as better than other marketing sources.
• 89% of marketers say influencer marketing ROI is as good as or better than other marketing channels.
• 72% of marketers plan to up their influencer marketing budgets in 2021.
Try to add videos, audio, or customer opinion in the content you provide as posts to your regular newsletters and blogs and encourage people to share publicly their experiences with your offers.
How do you come up with Effective Content Ideas?
There is no uniform way to come up with a content strategy or ideas that fit every organization as they are different in market size, demographics they cater to, and products and services they offer. That said, there are a few ways you can get started.
Brainstorming and Group Discussions
Marketing teams generate content ideas after a thorough and elaborate brainstorming session on what is suitable to their audience. Marketing professionals often gather their ideas from surveys and market research, keeping the demographics variables such as age, gender, education, income, professional, and household variations in mind.
Prepare a Content Calendar
By keeping your organizational goals in mind, prepare a content calendar that reflects important dates, upcoming launches, promotional periods, and other factors. What's important to your industry or organization will vary so find what's important to you and be sure to talk to your team members. Teams must be encouraged to add creative content ideas to this calendar so that you can generate qualitative as well as voluminous ideas on topics that may interest your readers.
Where to Publish Content
Your content ideas must reach your audience in their preferred medium of choice. Here are some of the best mediums you can use to generate content that your audience would like to see.
Videos and Streaming
Video is emerging as a most popular medium for all age groups, as over 30 percent of responding parents with children aged 11 years or younger in a survey stated that they regularly let their children watch YouTube. In addition, 72% of adult male and female users watched videos in 2020 and with 51% of the market share in 2020, video streaming will continue to grow.
Think Mobile
Mobile usage is accelerating globally and 62% of users have accessed the internet using their mobile phones in 2020, and the numbers may grow further as there were over three billion smartphone users worldwide in March 2021. You can attract more traffic by creating content that fits in mobile format.
Competitors' Say
Have a thorough look on what your competitors' sites and try to learn from them but do not imitate them to generate good content ideas. By reviewing peers and competitors, companies can generate more content ideas.
Final Thoughts
Having stated these strategies and statistics, brands, companies, and enterprises must keep evaluating their ideas by constantly experimenting with new content formats, templates, and out-of-the-box ideas to surprise their readers with original, quality, and engaging content.