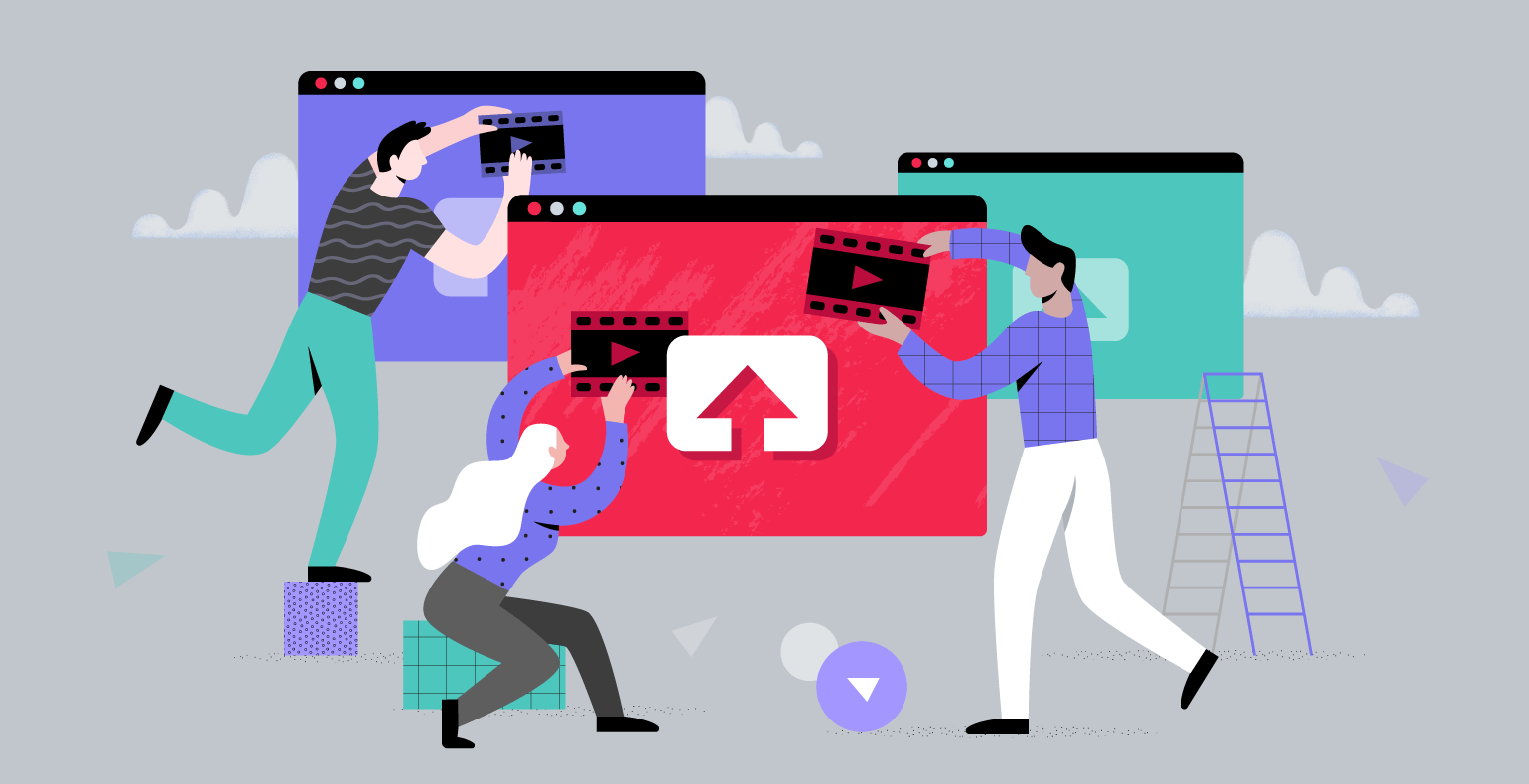 Video is incredibly important in e-commerce today with 96% of all buyers preferring to watch an 'explainer video' about a product or a service before committing to a purchase. While YouTube remains the platform of choice among individual video content creators, businesses need platforms that offer a little more for their marketing campaigns, sales pitches, and customer service. If you are a brand manager or marketer that wants to create content for your firm, then you need secure video hosting.
What Makes a Great Video Hosting Site?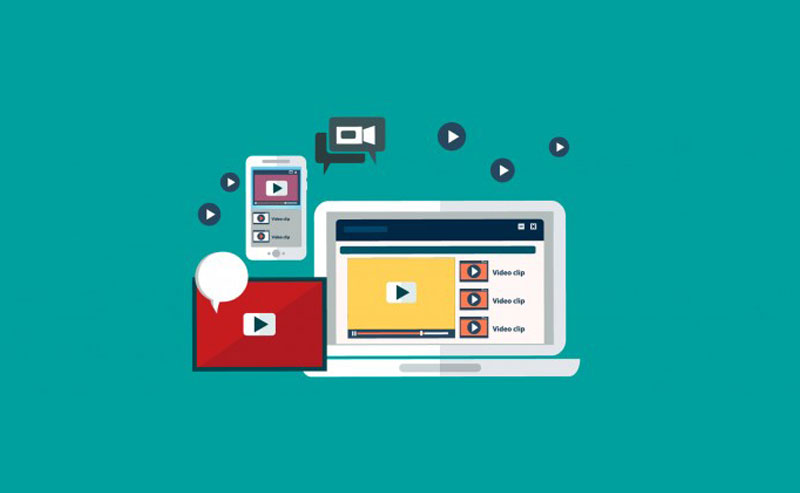 A good video is one that's professional and includes valuable information in a fun and engaging way. But there's a lot that goes into this, besides the content itself. Here's what makes a great video hosting site.
Easy UI/UX
Marketers who are strapped for time will not want to struggle with a complicated user interface. They want to edit and upload their videos quickly. A smooth, easy-to-use interface is just one thing that makes a good video hosting site.
Universal Browser and Plugin Compatibility
No one wants to see error messages like "unsupported browser" or "flash player needed." Your video hosting site needs to work with everything, from HTML5 to Flash.
Mobile-Ready
With more and more consumers depending on their smartphones for information and entertainment, any content should be mobile-ready by default.
Good Analytics
A good video hosting site will have a nice suite of analytic tools, so you can measure the impact of your videos. These tools will be able to help you measure important metrics to make future decisions like whether to produce shorter or longer videos, what content changes to make, etc.
SEO Tools
No content on the internet can go viral without proper SEO optimization, and videos are no different. Your video-hosting site should have SEO tools to make your videos search-engine friendly.
Embedding Features
The video hosting site should allow you to display your videos on several sites, via embedded links. This is an efficient way to spread relevant content fast, and drive traffic to your website or landing page.
What are the best video hosting sites for businesses in 2021?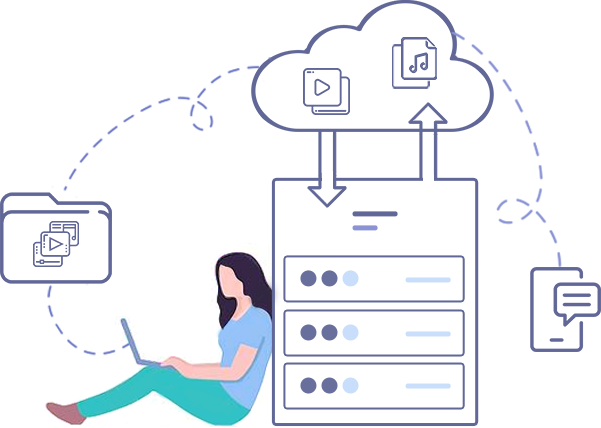 Affordable, easy to use, and loaded with professional video hosting solutions, SproutVideo can help brands build websites with their video content to enrich their business portfolio. Choose from the five available themes, and enter your company's name and logo, and existing domain name, if available. Anything uploaded on SproutVideo automatically appears on your website, depending on your permission settings. Embedding features are present, as are viewing permissions, requiring users to log in to your website to watch videos. SproutVideo's basic plan starts from $59.99 USD per month.
From hosting videos and podcasts to allowing users to upload, customize and embed branded content on one platform, Wistia can also integrate with your tech stack. It can send vital engagement data to your customer relationship management tool, online ad platforms, and marketing tools. It has corporate video hosting services for businesses and, using its latest marketing tools, you can check metrics on your videos' progress, get leads, and even tap into email marketing as you capture emails from viewers and use your email marketing tool to send them content. Wistia also helps your video rank higher on Google search, providing links to your own site. Free for the first quarter, Wistia's pro plan is just $99 per month, giving you a suite of tools like a fully customizable player, unlimited user accounts, lead generation tools, video analytic tools, embedding and sharing features, and other basic integrations.
This video hosting platform allows you to personalize video emails for purposes ranging from messages, demos, and sales pitches, to marketing campaigns, and more. Recorded videos can be sent to your email inbox, and Hippo videos can integrate with Slack, HubSpot, Zoom, Salesforce, and other platforms. With Hippo, you just create and send your video via the tool's Chrome extension. This is a paid video hosting platform, and the first three videos are free. After that, there are three different packages of $15 per month, $29 per month, and $49 per month.
The USP of this video hosting platform is that it's got a great back-end, showing you relevant data on how your videos perform. Check out where your audience is skipping or rewinding, or where they're leaving your site. There's an autoplay feature for mobile devices, while a custom thumbnail feature shows viewers when they pause the videos. Vidalytics has three distinct pricing modules. The starter pack, which costs $25, the pro package that costs $67, and the Vid Mater package, which costs $129. All come with a 14-day trial so you know what you're getting into.
Seamlessly adding your company's name, logo, and links to your video player and having different project-specific templates can be very helpful. Brightcove's customization options offer the above, and more. For each video, customize a new player, with a player name, description, and dimensions. Choose the shape, position, and color of the buttons. All this is under the Styling tab. The Playback tab allows you to change whether you want your videos to start immediately upon page load. There are social sharing buttons for Facebook, Twitter, and more, to help encourage users to share your videos. Brightcove starts at $199 a month, for the Starter Plan that allows two users to create up to 50 videos for around 100,000 plays.
One of the most popular free video hosting sites, Vimeo allows for great customization. Use templates, choose from a variety of stock footage, record your own video message, or even do a live stream. Integrating seamlessly with Adobe Premiere, Final Cut Pro, and other editing software, Vimeo is free! Of course, there are paid plans, but it's not necessary to upgrade to get many of the platform's features. Vimeo's ad-free open video hosting feature makes it the first sharing site to support HD videos. Creators can have clients, team members, and other companies view their projects.
Favored by digital marketers and content creators, Vzaar allows you to upload videos, and keep content protected. Customization is easy, allowing you to add branding features, watermarks, colors and subtitles, and giving you permission to share the videos on social media. Uploading videos in bulk, a direct Dropbox uploader, embedding features, a custom video player, widgets, analytics and more, makes Vzaar a slick video hosting site for business. Pricing varies according to bandwidth and storage.
This platform has an in-built 4K HD player. The editor allows you to directly clip and duplicate videos. The social media feature allows you to publish and measure the performance of your videos across multiple social media platforms, like Twitter, LinkedIn, YouTube, and Facebook. Marketing software such as Marketo can easily connect with Twenty Three, and the platform has great analytics to decode any marketing data.
Final Thoughts
In addition to the above, there are many other video hosting platforms, like Cincopa, Vidyard, vooPlayer, Uscreen, and others, that have a host of features that can help marketers effectively get relevant video content out to their target audience. At the end of the day, what platform you use does matter, but what makes more of a difference is the content itself. Each video has to be unique and capture the audience's attention in the first 3 to 5 seconds. Read here, about why we need video content and how it can help your firm reach out to new consumers.