If you are constantly searching for methods to optimize your content monetization, stop! Building a strong community of website subscribers is one of the best ways to do this.
A devoted subscriber base ensures that your material is viewed by those who are really interested in it as well as generating income. This post will go through how to maximize your ad placement and create a strong subscriber community. So let's dive into how to actually get subscribers.
What Makes a Strong Subscriber Community?
A community of users who have subscribed to the information or services on your website is referred to as a subscriber community. These people have agreed to receive emails or notifications from you because they are interested in the content on your website.
You must determine the demographics, interests, and behaviors of your subscribers in order to create your subscriber community. Analyzing the traffic to your website, the number of followers you have on social media, and customer data will yield this information. You may modify your content and services to match the demands and interests of your subscribers after you have a comprehensive grasp of their characteristics.
If you haven't yet implemented any subscriptions on your website, be it free or paid, you can check for returning visitors in google analytics to get a good idea of how big your loyal community is. All returning visitors have the potential to be turned into subscribers.
Offer Unique Value to Your Subscribers
Getting notifications shouldn't be the only perk of being a subscriber to your website. The next stage is to provide special value to the people that follow you. Once you have identified your subscriber community and you've researched what their needs are, it's time to monetize.
This value may come in the form of premium materials, first access, individualized experiences, or price breaks on goods and services.
The best approach to thank your subscribers and keep them interested is to provide exclusive stuff. You may produce content, such as articles, films, or podcasts, that is solely accessible to members. Another method to provide distinctive value is to grant early access to new goods or services. Before they are made public, you may give your followers a sneak preview of impending goods or services.
How Important is Engagement for Subscriber Communities?
Building a vibrant community of website subscribers requires engagement. You must produce materials and offerings that motivate your visitors to communicate with one another and with your website. This may be accomplished by promoting user-generated material, providing events, and interactive content.
Sometimes to get subscribers, you need more than just information pieces, you need debate. Quizzes, polls, and surveys are all examples of interactive material that may be used to engage your subscribers. Subscribers are encouraged to engage with your website and one another through this kind of material. To include and benefit your subscribers, you may also conduct events like webinars, workshops, or live streaming.
Promoting engagement is a strategy that can be combined with everything else.  Encouraging user-generated content doesn't really do you any bad. Reviews, comments, and postings on social media platforms can all be considered user-generated content.
Do You Need to Advertise Your Website?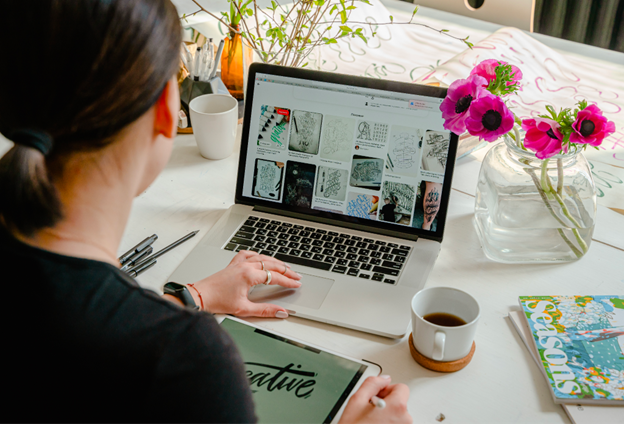 Typically, websites that focus on a form of conversion like sales, advertise. This means the CPM (cost-per-mile) of your display and search ads would be extremely cheap if you are just giving out information for free and not asking people for anything in return.
It's always worth a shot to try advertising and run the numbers after. It can help your audience grow and expand.
There are various ways to promote your website, including social media advertisements and display ads on other websites. You may improve your chances of acquiring new readers who are truly interested in your material by focusing your advertising on the correct demographic. You may construct your brand and position yourself as an authority in your area with the aid of advertising.
However, advertising may be expensive, and it might not be the best course of action for many websites. When determining whether or not to market your site, it's critical to take your spending plan and objectives into account. It could be more beneficial to concentrate on increasing your organic traffic through SEO and social media marketing if you are just starting out and have a little budget.

If you are a large website, and you know your CLTV (Customer lifetime value), and you know how much a monthly subscriber pays, then you can simply do the maths and find out if it's worth advertising.
Final Words
Website owners and content decision-makers must focus on developing a robust subscriber community. A devoted subscriber base ensures that your content is seen by those who are really interested in it, which ultimately generates more income.
 You must define your community, provide special value to your members, and encourage involvement if you want to develop a successful subscriber community. Once you have established a substantial subscriber base, you can monetize them a thousand ways. Did you know that there are many ready solutions that are just waiting for you to click a few buttons and monetize your existing subscriber base? Check out Publir, and see for yourself!
---