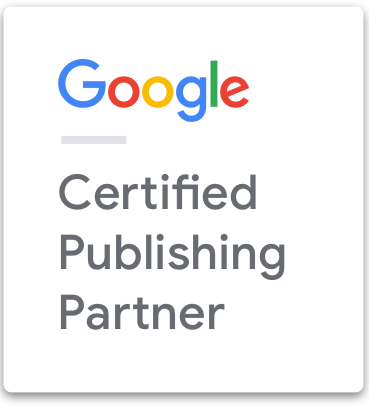 We're excited to announce that Publir, a global technology platform, has been awarded Google Certified Publishing Partner (GCPP) status. This recognition places Publir in an exclusive network of advertising technology businesses that have proven their expertise in helping publishers succeed within the industry.
The GCPP status underscores Publir's commitment to offering publishers customized services that support sustainable growth and user-focused monetization. Publir's core services include:
LiftAd: A platform that optimizes ad revenue.
Smart Paywall: A subscription model that deepens audience loyalty.
Crowdfunding: A system that enables direct financial relationships with engaged users.
QuickShop: An e-commerce platform that facilitates seamless purchases.
"Publir's guiding principle is that good writing should pay well," said Anand Ramanujan, Founder & CEO. "Being accepted into GCPP is a proud milestone and reflects years of hard work by the entire Publir team."
The Google Certified Publishing Partner status empowers Publir with access to resources that will enhance its ability to serve publishers even more effectively.
About Us
Publir was established by a team with a deep understanding of the challenges in the publishing landscape. The company focuses on delivering solutions tailored to the needs of publishers, with an emphasis on revenue growth and audience engagement.