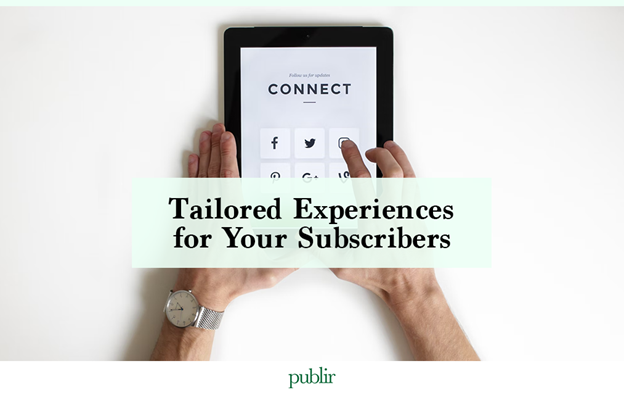 Personalization and tailored experiences are not merely a "nice to have"; rather, it has become a necessity. Recent research demonstrates that 66% of online shoppers do not make a purchase due to online experiences that don't feel personalized, and 71% of them even feel frustrated. There are many benefits to providing more personalized experiences to your subscribers. It helps customers to feel more connected with the brand, helping them through each step of their journey. Greater personalization makes your brand more high value for your customers. Additionally, tailored experiences build greater trust in the minds of customers as they believe that your brand understands their needs. 
The subscription-based model is expanding to include almost everything from groceries to beauty products and even books. Subscription experiences include the overall experience the customer has with your brand, including advertising, network offering, product and service features, packaging, reliability, and ease of use. As mentioned above, subscription-based brands that are able to offer better personalized experiences drive brand loyalty and customer trust. Some of the best practices for successfully tailoring experiences for your subscriptions are:
1. Making Your Subscriptions Feel Welcome 
Understanding your customers' personal journeys will provide you with much-needed context around their experience with your brand. This involves understanding who your customers are, what issues they are facing, and taking steps to resolve them. If you have this information, you can build customer trust and improve engagement. As the brand reputation grows, this knowledge will help you retain existing customers and attract new ones. Customer engagement begins as soon as a customer signs up for your service. Welcome them with a warm hello and get the conversation started.
2. Deliver an Omnichannel Experience 
With an omnichannel experience, you can seamlessly interact with customers across different channels, like your website, social media, or in-person experiences. Focus on providing an omnichannel experience by integrating your communication channels. To offer such a seamless experience, you need to integrate customer data across various channels to gain a more holistic view of your subscribers. This will help you understand customer behaviors and tailor their experiences accordingly.
3. Building the Right Support Technology 
One of the biggest benefits of providing an omnichannel experience is that you can engage with customers across different platforms of their choice. However, one of the biggest drawbacks is that you would have different conversations scattered across several platforms. Often integrating different customer scenarios becomes difficult, which leads to customer frustration. As such, building the right technology stack is crucial to integrating different data points. Various cloud-based solutions can leverage customer data and break the walls between your communication channels. With an integrated solution, you can track and organize conversations, better address the needs of your subscribers and deliver a more positive experience. Building the right support technology offers a seamless customer experience and empowers your employees to have smarter and more informed conversations with your customers.
4. Building Trustworthy Relationships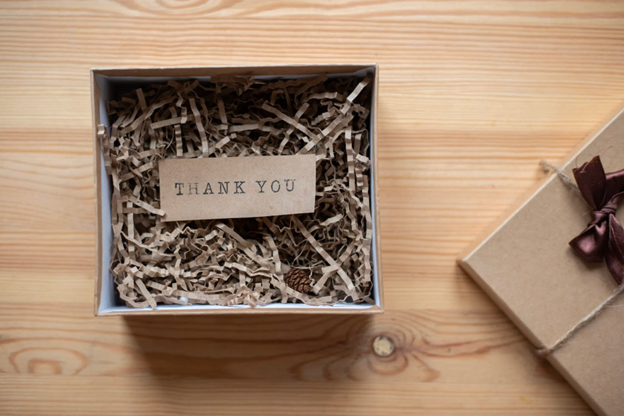 When you understand your customers better, make them feel more welcomed, and solve their issues on time, you will be able to build more loyal and trusted relationships with your subscribers. You can use advanced tools like the churn predictor to predict any distasteful customer experiences. It helps you understand what your customers will do if their brand loyalty is tested. Other tools can also predict rates of churn and financial returns. You will have greater access to data, better collaboration between teams, and more actionable insights.
5. Solving Customer Issues Faster 
With your employees not wasting time piecing various customer data points together, they are able to get a holistic view of data in one centralized system associated with your brand. They will be empowered with more knowledge about customers that will help them have more productive conversations, increase efficiency, identify and resolve customer issues, and increase customer satisfaction. Right from the first text, your customer support employees will know who the customer is and will be able to provide more tailored experiences. Such a multi-sited view provides employees with the right information about billing and customer behavior, thus, helping them better overall customer experience.
6. Smart Recommendations 
With more customer data in hand, you can deliver smarter and more personalized recommendations. Personalization will make your customers more loyal. Leverage customer data to engage with your subscribers and offer them a more personalized experience. For instance –
Send them a custom message on the first anniversary of when they purchased the subscription. A small engagement message can help differentiate your brand from your competitors.
You can offer a discount on an item that aligns with their taste. For instance, if they have subscribed to receive protein powder every month, you can offer a discount on a gym t-shirt. That way, you promote your gym clothing along with your protein powder.
Make your subscribers feel special by giving them access to pre-sale subscriber-only merchandise. This helps them feel more special and wanted.
At Publir, we specialize in various content-based strategies that can help you retain and grow your subscriber base. Our unique reporting tools help you understand your subscriber base and provide more tailored experiences. Thinking about adding subscription models to your business? Visit us here or email us at sales@publir.com to get started today.