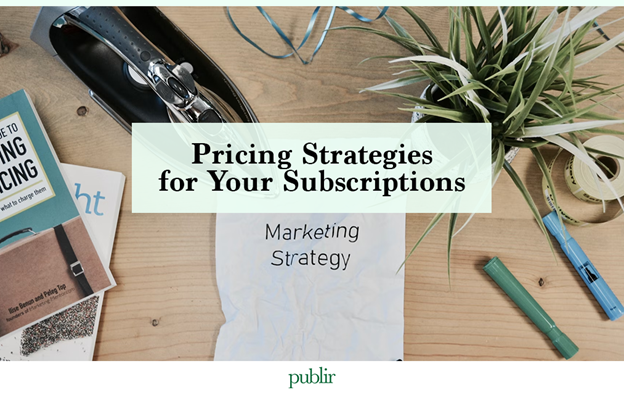 If you are a subscription-based business, pricing your products/services can sometimes be difficult. If you price your products/services too high, you are not able to reach your target customers. If the price is too low, your overall revenue is below its potential. To make sure to run a profitable business, you must have an appropriate pricing strategy. Pricing strategy refers to a model/strategy that helps you establish the best price for a product or service. Pricing strategies consider your business goals, target audience, product attributes, market objectives, and brand positioning. External factors like competitor pricing, consumer demand, and market trends also affect pricing strategies. Some pricing models for subscription-based businesses include –
1. Flat-Rate/Fixed Pricing Subscription
This kind of model uses the same price for all the features of its product. Simply put, this model charges the same amount from the customer each month for a product with a fixed set of features. This kind of pricing works for companies that have a limited number of products and services with a single buyer persona.
2. Tiered Pricing Subscription
In this model, different packages with different features and combinations are priced at various price points. This model allows companies to price segments of their products and services based on different target audiences. The most common tier pricing is basic, standard, and premium.
3. Usage-Based Pricing Subscription
The usage-based model also called the pay-as-you-go or the consumption pricing model is very different from the previously discussed models. In this model, the pricing becomes more variable. Typically, there is a base rate and an additional usage rate. This is great for companies selling products and services whose customer usage rate varies. It offers the most flexibility and remains a lucrative choice due to its low initial costs.
4. Per-Added Module Pricing Subscription
In this model, you price the base product and give options to add more "features" or functionalities at higher costs. This is best for brands with core products and modular functionality that can be added to those products.
5. Per User Module Pricing Subscription
This model charges customers for every user of their product. This means the charge will increase as the number of users increases. A common variation of this pricing model is pay-per-active users, in which the brand charges only for the number of active users actually using the tool. This is used for frequently used products/services that require collaboration.
You should choose a pricing strategy based on your business goals and objectives. There are several things you can consider while deciding on your pricing strategy:
1. Ask Your Subscribers 
While thinking about the price of your products/services, you should not be afraid to ask your customer base. Be upfront and ask your customers about your pricing, and demonstrate to them that you are continually committed to improving and working to improve your business for them. They will be pleased to hear from you and know that their opinion is being valued. Be upfront about your costs. Customers are highly frustrated if there is a hidden fee. 
2. Basic Free or Freemium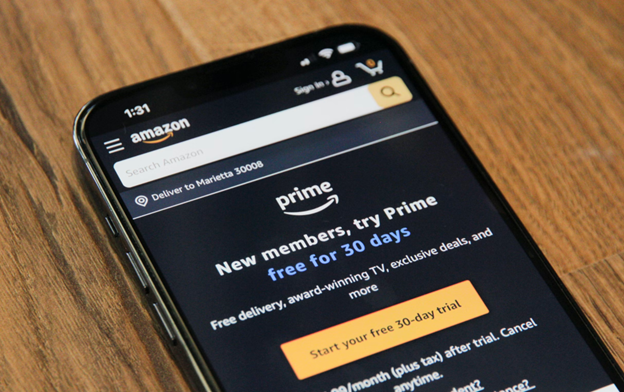 Offer a basic free or freemium for customers to try your product and services. The freemium strategy allows customers to get acquainted with the products and services in the anticipation that customers will buy the paid package. Many subscription services, including Netflix and Spotify, rely on this strategy, where they offer their customers a trial period. Another way to offer basic free is by providing some basic features of your product/service to your customers and giving a significant upgrade for premium customers.
3. Making Payments Easy 
Whatever pricing strategy you zero down on, make sure to make the payments process smooth for your customers. If customers are facing significant problems while renewing their subscriptions, they will likely get frustrated and opt-out. Make the payment process as seamless as possible. Offer the various payment options preferred by different audience bases. Include options like Apple Pay, PayPal, and other local payment methods. 
4. Reevaluate Your Models 
Pricing models are not fixed entities. They must evolve as your business grows. Therefore, it is important to reevaluate your pricing models to check if they still align with your business objectives. It is recommended to reevaluate every three to six months. Remember to do your research, assess your data and ask your customers before changing the pricing models.
The above-discussed pricing models and strategies do not work in isolation. Often, companies find themselves mixing and integrating different strategies to find what works best for them. There is no one fixed formula that will make your business successful. 
At Publir, we are committed to continually improving your models to give you the best results. Our unique platform insights from various subscription offerings ensure low churn rates and high growth. We optimize your revenue models by leveraging our zero-party pricing strategies and expertise in the advertising industry. Thinking about adding subscription models to your business? Visit us here or email us at sales@publir.com to get started today.