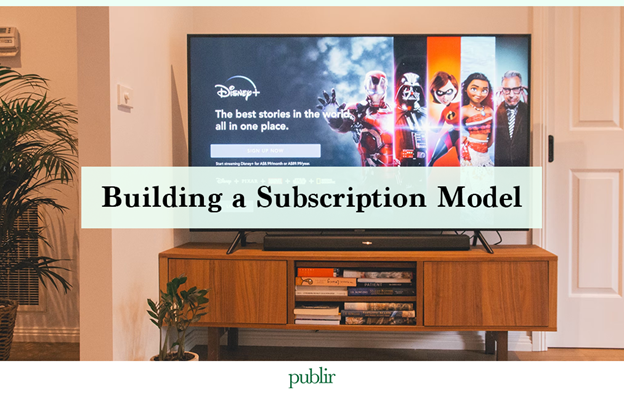 A subscription-based model allows businesses to offer services/products to their customers at a fixed rate for a recurring fee. This business model has become quite popular in the last couple of years as it brings numerous advantages to customers and businesses. For businesses, subscription-based models provide a reliable source of recurring income, as customers are bound to them for a certain period of time. Having a fixed income means businesses can forecast their long-term growth and plan their budget accordingly. Additionally, subscription-based models build customer loyalty as customers will rather stick with a service they have already been paying for monthly/weekly/over a fixed period of time. It also increases customer satisfaction as they do not have to go through the hassle of paying for the same monthly expenditure again and again. Often, subscription-based models come with many perks and discounts for customers, making them more affordable in the long run. Despite being a win-win situation, some businesses make mistakes. In this short piece, we will help you navigate building a subscription model based on five focus areas.
Offering a Reliable Design
The first step to a successful subscription-based economy is offering your customers a reliable, desirable, and promising product/service that stands up to its expectations. The pricing and packaging of your product/service play a crucial role in attracting, retaining, and growing your customers. Some business strategies to optimize your offering design include –
Monetizing Your New Offering: Add a new offering to your portfolio or launch a new subscription service. You need to find a sweet spot between your customer's acquisition rate and your desired price point to optimize your pricing and marketing strategy.
Refreshing Your Pricing: Your prices must align with your services/products and their value. You must refresh your pricing to constantly meet the value your customers are getting from your offering.
Usage-Based Pricing: Some companies are adopting usage-based pricing to offer customers more flexibility. Consider incorporating some kind of usage-based pricing into your subscription model by allowing customers to pay as they use or overages, whichever is more applicable to your business.
Subscriber's Experience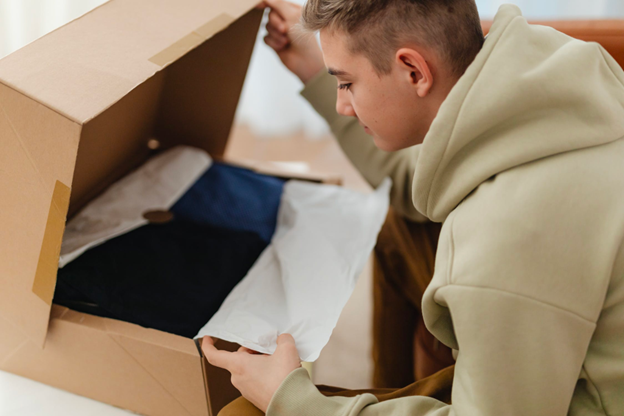 Focus on building a customer-centric experience. Put yourself in your customer's shoes and think about your service. Are you satisfied? How would you change it? Companies that focus on customer experience are able to draft strategies that accelerate growth. Some business initiatives to optimize your customers' experience include:
Onboarding and Engagement: Customer relationships are the key to the success of subscription-based models; therefore, you need to monitor and intervene if your customers are becoming less engaged. This requires regular communication to understand how they are using your products/services and comprehend the value they are getting from their subscription. You want to analyze the data based on the rate of expansion or churn.
Building a Seamless Renewal Experience: For subscription-based models, the renewal rate is the heart of a successful business. You want to ensure that your customers are able to renew with ease. There are options for auto-renewal, promotional renewal offers, and evergreen subscriptions which save customers the hassle of renewing again and again.
Multiple Payment Options: You need to catch up with the different modes of payment customers prefer. Offer multiple payment options like Direct Debit, Apple Pay, PayPal, and various different local methods. Often the absence of the customer's preferred payment method drives them away.
Type of Financial Model
Sketching out a comprehensive financial model can give you control over your growth model and recurring revenue. Subscription-based models bring new risks into financial reporting; thus, businesses need a new form of financial control, reporting, and processes. Some business initiatives for adopting financial processes and metrics include:
Automate Audit Controls and SOX: Automate your internal controls and processes to avoid non-compliant or fraudulent practices and remain accountable to the general public. The Sarbanes–Oxley (SOX) Act is a US requirement, but some principles apply universally to improve various aspects of your corporate disclosures.
Track Various Business Metrics: Track different business metrics for subscription-based models like annual recurring revenue, annual contract value, net retention dollar, and many more. Tracking will help you improve the time and effort it takes to generate subscription reports and operational management.
Automate Revenue Recognition: Automate the processes that scale and recognize your revenue. This will drastically reduce the costs, error risks, and effort. Often manual revenue recognition and reporting generate errors. The processes are more costly and prone to inaccuracy.
Business Operations
Often the order-to-cash cycle is more complicated for subscription-based companies because of their complex and ongoing order-to-cash cycles as customers continue making changes throughout their subscription cycles. For instance, each upgrade, overage event, and subscription change can drastically impact collections, billing, reporting, and revenue. As such, you need to invest in business operation processes that can scale with various changes in cash-and-order operations as the number of subscribers and level of complexity increase. Some business initiatives that can help you improve your operations include –
Minimize Unintentional Churn: If you are a business with a large volume of electronic payments, even a small percentage of failure can lead to a huge loss. Setting the right payment gateways and providing appropriate payment options minimizes unintentional/involuntary churns that happen due to payment failure.
Streamlining Business Operations: Standardize new billing policies, manage seasonal spikes, monitor overages and drive more efficiency to cut down the costs, time, and effort investment.
Maximize Collections: Ensure that you have robust accounts receivable processes to avoid any revenue leakages. Some methods to prevent leakages include automated credit card updaters, dunning workflows, and so on.
At Publir, we are experts in digital monetization committed to your sustained and diversified revenue growth. Our unique platform performs a variety of tasks like authenticating user emails, updating expired credit cards, managing card payments and automating all features of the management service. With our best practices and automation tools, you can engage your customers and effectively collect recurring revenue. Thinking about adding subscription models to your business? Visit us here or email us at sales@publir.com to get started today.