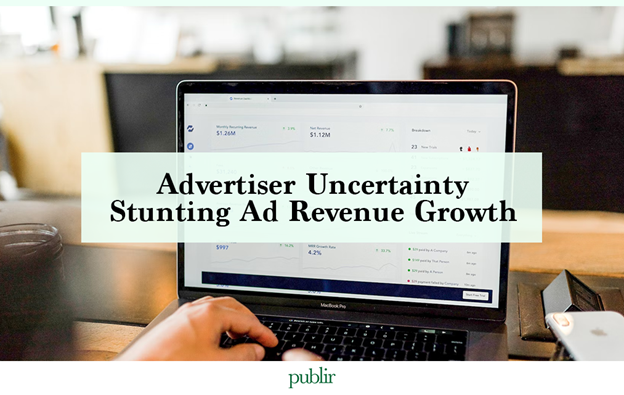 The economic decline in 2022 is highly alarming. According to the World Bank's forecasts, the economy will grow very slowly in the next two years. It is forecasting only 3% global growth in the next year. There is much uncertainty about whether this economic decline is just a slowdown or a full-swing recession. Most marketers are just making educated guesses based on historical conditions. This means revising ad spending forecasts, correcting miscalculations, and redrafting plans. For instance, Zenith revised its forecasts after this year's economic turndown. Earlier, it predicted global ad spending to grow at 9.1% in 2022, but it revised the forecast to 8%. Although it might not be a huge change, it does capture the uncertainty that sits in the minds of marketers these days.
However, ad spending in western markets like Western Europe, North America, and the MENA region stand robust in the face of this turndown. Their growth forecasts for this year have not changed. This is because these regions have the strongest economies and consumer spending. Advertisers are more mindful of the channels they are investing in to ensure they have maximum returns on their investment. Last year, there was a huge growth in digital advertising in Europe. It touched $92 billion, growing by almost 30.5%. This year, it is estimated to grow just by 10.1%. Several platforms like Snapchat and Google have already forecasted that their advertising revenue will grow more slowly for the next two years.
The Impact of Digital Endemics
The growth of digital advertising in the last couple of years was mostly because of the "digital endemic" businesses that are now slowing down. This is due to high ad prices on Facebook, supply chain disruptions, high shipping costs, and the explosion of customers wanting to buy more from physical stores than online. These digital endemic businesses that contributed to the growth of digital marketing in the past are not growing at the same scale as they did during the pandemic. Additionally, the Russian invasion of Ukraine has increased market uncertainty.
People are keen to go out and spend; however, marketers have to constantly pivot to meet the demands of customers. This means addressing and revisiting the fundamental questions of whether their value is still relevant to the changing consumer needs and financial pressures.
The Case of Buzzfeed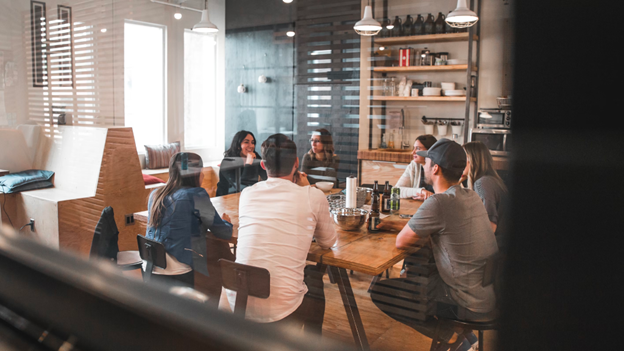 Buzzfeed reported flat revenue in Q3 as it struggles with advertiser uncertainty and a drop in user engagement. The advertiser revenue was $50 million, the same as its Q3 revenue last year. The rate of revenue growth decelerated as compared to Q2 due to the uncertainty of consumer demand and continued price compression. Data suggests that the time spent across third-party platforms and properties owned and operated by the publisher has decreased by 32% YoY to just 151 million hours. This is because of declining traffic on Facebook videos, as there is an increasing interest in short-form vertical video formats. For Buzzfeed, the advertisement revenue from content monetization platforms like Facebook accounted for 20% of its revenue. Buzzfeed saw an increase in ad spending from travel verticals and financial services.
Even though most of Buzzfeed's larger advertisers are renewing at the rate of 90%, their spending has reduced. Many techs, consumer service, retail, and telco advertisers are spending less than what they did last year. Sponsored content, the biggest source of Buzzfeed revenue, was up by 45% YoY, accounting for $38.4 million. This included revenue from short-form and long-form video content. However, the revenue from sponsored content slowed down as compared to Q2 due to constraints on ad budgets. Despite this, Buzzfeed remains bullish about its vertical short-form video offerings as the interest in vertical videos increases. This quarter Buzzfeed published 5,000 videos across TikTok, Instagram, and YouTube shorts. This number is twice what it was last year. Vertical video content views have grown by 60% when compared to Q2. The time for Q3 (151 million hours) does not include the time spent on TikTok and Instagram reels.
Customer spending during the holiday season and inflation are the two leading reasons for advertiser uncertainty. As such, they are looking to transact for shorter cycles and maintain flexibility in their budget. A lot of advertising partners are just looking at how the economy will play out. As the current market does not seem too great, companies need to prepare for further deterioration.
As demonstrated above, advertiser uncertainty in the current market has led to flat revenue growth. As the world comes out of the pandemic, customer behavior is changing and businesses are evolving. This has led to an increase in advertiser skepticism and uncertainty about where and how to invest.
As experts in the programmatic advertising market, Publir offers a one-of-a-kind unified platform specifically built to maximize earnings for digital content creators. We provide complete solutions for Ad Optimization, AdBlock Recovery, Subscriptions, and Crowdfunding. Curious about ad optimization? Visit us here or email us at sales@publir.com to get started today.