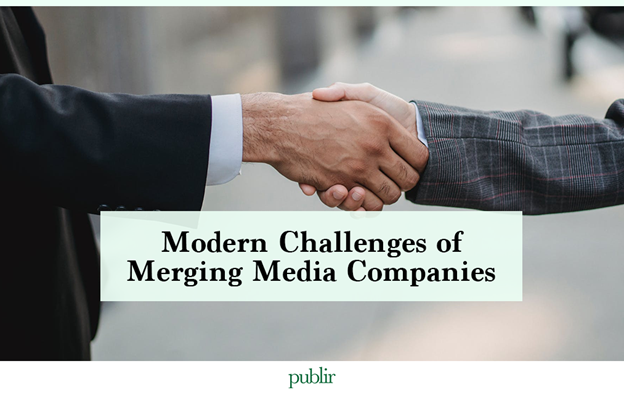 Mergers and acquisitions are crucial parts of business decisions that underline the growth of a company. Companies that merge well experience significant cost savings. However, cost synergies are hard to achieve, and a lack of clear focus can drastically affect value. Often companies neglect taking an integrated approach in big mergers, which leads to stunted growth. According to a report by Harvard Business Review, 70-90% of mergers fail. There could be many reasons for such a failure, including lack of motivation, key employees/management executives leaving, and teams not being able to work together. Obviously, there are exceptions to this, like Cisco, which has successfully completed hundreds of mergers and acquisitions. 
When thinking of a merger, one should consider the impact on customers. Mergers and acquisitions may have significant benefits for the customers. For instance, mergers may bring upgrades within the company, bring new market innovations, and transfer technology between the companies. As such, there are many factors that companies should take into consideration before entering into a merger, as there is high consumer impact and chance of failure. Here are some challenges that merging companies face:
1. Overestimating Cost Synergies 
Synergies happen when two organizations merge in anticipation of cost savings and increased revenue. As such, the consequence of the transaction is increased cost savings and revenue growth. Sometimes, companies overestimate these cost synergies, sometimes by billions of dollars. To avoid such overestimation of synergies, follow a conservative approach. Take a conservative estimate of your cost savings.
2. Loss of Team Culture 
Sometimes, when a big company acquires or merges with a smaller startup, the employees may lose a sense of team and team culture. Usually, the startup culture is more team-oriented, and employees feel that they are a part of a bigger goal. They lose the sense that they are working for something they have big stakes in. This affects their motivation to work and engage with each other. They become an ordinary part of a bigger company, which drastically affects their productivity and creativity. Despite what people think, employees do not receive large amounts of money during acquisitions (so, it does not benefit them directly). It is just the owners who get the most out of acquisitions.
3. Lack of Planning Around Integration
One of the biggest challenges media companies face during mergers is the lack of proper planning around integration. Often between negotiations, companies ignore what the business operations of the merged company will look like. An unplanned acquisition can have disastrous consequences, as executives may have to figure everything out right from the beginning. This slows down the entire growth process. Integration is not an afterthought rather, it should be considered while merging.
4. Losing Trust of Stakeholders
Human Capital is a crucial part of modern businesses. Sometimes, businesses neglect this aspect which leads to a disastrous merger. Higher management may be enthusiastic about a merger, but it does not mean all the other executive members and staff are excited too. Sometimes, mergers may result in the loss of trust of important stakeholders. The companies should be transparent about their mergers with the staff and consider how the merger benefits them.
Poor Timing: The Case of Dotdash and Meredith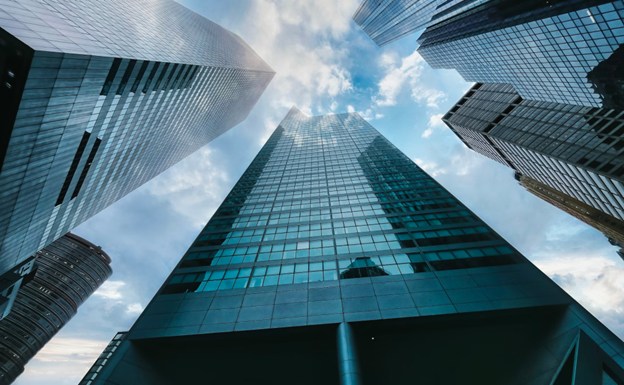 About a year ago, Dotdash, the publishing unit of InterActiveCorp (IAC), made a decision to acquire Meredith, the publisher of BetterHomes, Gardens, InStyle, People, Entertainment Weekly, and 40 other digital brands. The purchase price was around $2.7 billion. Both companies joined to become Dotdash Meredith, the largest digital and print publisher in the US. At this time, both companies were recording 25% digital revenue growth. However, the acquisition was timed poorly as both companies had slow traffic compared to the explosive growth of digital audiences during the pandemic. There are three major challenges that led to a poorly timed acquisition – 
Advertisement Markets: 65% of Dotdash Meredith's digital revenue goes to premium and pragmatic advertising across a range of different industries. This includes home decor, beauty, consumer packaged goods, and retail, all of which were hit really hard in the third quarter. Most advertisers responded to changing consumer expectations and spending patterns by cutting down ad spending, some by 25% vis-a-vis the previous year.
One-Time Costs: When the acquisition was announced, the company bore high costs associated with the messy acquisition and restructuring. It spent around $60 million in real estate impairments, restructuring costs, severance, and other costs. All of these are one-time costs that are limited to the 2022 financial year.
Integration Execution: Dotdash had the experience of acquiring nine entities before Meredith; however, this acquisition was different. More than 90% of Meredith's digital audience had to be moved to a common technology platform from which Dotdash Meredith would function. However, this process took longer than expected. It also resulted in many eCommerce and ad-serving challenges that drastically affected the revenue in August and September 2022. By reducing ad volumes on migrated sites, Dotdash Meredith has consistently improved ad performance and reached CPM equivalence. As such, the company is expected to experience a stable audience.
As noted in the above discussion, mergers and acquisitions are complicated business decisions that require a lot of planning and expertise. They come with significant challenges and complications that must be addressed during the merger. 
For major media companies, digital offers a host of new challenges and opportunities. It is a niche space with constantly evolving consumer needs and expectations. As experts in the programmatic advertising market, Publir offers a one-of-a-kind unified platform specifically built to maximize earnings for digital content creators. We provide complete solutions for Ad Optimization, AdBlock Recovery, Subscriptions, and Crowdfunding. Curious to learn more? Visit us here or email us at sales@publir.com to get started today.