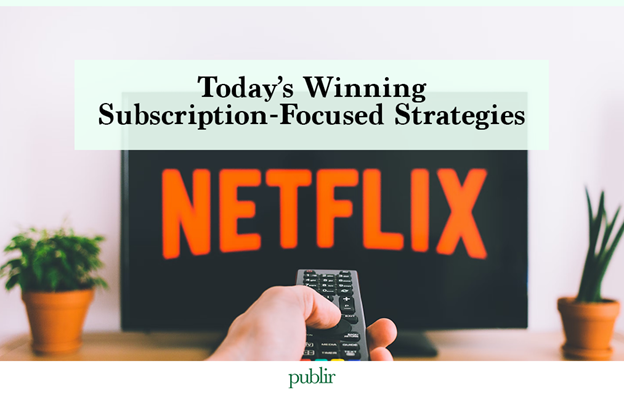 More and more companies are entering the subscription space as consumer buying, and spending habits are evolving, and they prefer hassle-free access to their products and services. Many brands are transitioning to subscription-based models under the current circumstances. There is a reason why subscription-based companies like Netflix and Spotify work. For customers, the value of subscription-based services lies in convenience. Subscribers do not have to remember to reorder and repay every month. This gives them the assurance that they will have what they need on time. Secondly, subscriptions also offer a flat rate that keeps the customers within their budget. Customers also love getting all of it at the price of one (getting access to the entire product by paying monthly/weekly). 
For businesses, subscription-based models are alluring because they allow them to predict their revenue. The more guaranteed revenue for a business, the greater its value. Since a high percentage of revenue of subscription-based businesses is recurring, its value will be higher than businesses with limited recurring revenue. The consistency in revenue allows various subscription-based companies to manage inventory and the lifetime value of customers, and offer customer pricing and leads to many other business benefits. Here are some of the most prominent benefits of subscription-based businesses:
1. Reducing Barriers to Entry
In a changing customer market, subscription-based business models reduce barriers to entry and keep your company in line with your competitors. You do not want to be the only company offering a flat rate when your competitors are offering easy monthly subscriptions. Your final price may be even cheaper than a 12-month subscription, but modern customers are not looking to invest all at once and risk their money. The freedom to cancel anytime gives them control over their choices – they can cancel if they do not like the product/service. The perpetual model is inflexible and comes with a high initial cost and risk to the customers. As such, the perpetual model is becoming irrelevant in the face of changing customer expectations.
2. Greater Flexibility 
Subscription-based models offer greater flexibility to both customers and businesses. Customers can choose what tier of service they want. Usually, there are the basic, standard, and premium. Depending on their need, customers can choose what level of service they want. Again, this offers them more freedom to choose and control their product/services.
Additionally, businesses can upgrade their service and add more tiers. This means they can offer the best version of their product and service, i.e., continuously improve.
3. Build Better Customer Relationships
Subscriptions allow businesses to know their customers better. Subscriptions give businesses greater access to their customers. For instance, they can ask customers to opt for newsletters while subscribing to their product/service. Newsletters can educate customers on any new updates, new product launches, and so on. You can add testimonials and success stories to your newsletters that allow customers to feel connected with your brand. 
4. Easier to Make Big Changes 
A company is in a better position to make big changes if it works on a subscription-based model. With a subscription-based model, you are simplifying and centralizing your whole product. This means that you can scale your change more easily. In perpetual models, the old version of your product/service may still be in use somewhere. As such, making a major change is more difficult.
The New York Times: A Success Story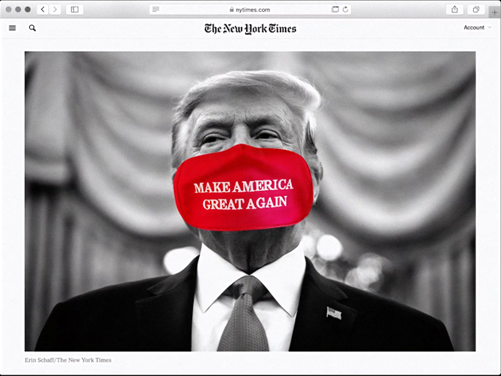 In 2021, the New York Times generated total revenue of $1.36 billion in subscriptions, $497 through advertising, and $215 million in other advertising revenues. Out of the total subscription revenue, print subscriptions contributed $558 million, while digital subscriptions made $773 million. The New York Times subscription model consists of the distribution of its content across various digital and print platforms and a small part to third-party platforms.
Freemium: NY Times' subscription-based strategy is driven by a freemium model in which it allows users to access a fixed number of articles for free and then asks for a fee to access more articles. The fee is as low as $1 per week. By 2021, the NY Times had 8 million digital subscribers.
The NY Times did not always have a subscription-based model. It shifted to a subscription-based model in 2011 by abandoning its reliance on advertising. This was a major change as news publishers have traditionally relied on advertisers. A small proportion of subscription revenue still comes from print.
The goal of the NY Times is clear: reaching 10 million subscribers by 2025. They use similar strategies – offering substantial discounts, engaging subscribers, and registering new users. The media giant is well-positioned in a digital age where its print customers are more than happy to convert to digital subscriptions. Some lessons that other publishers can take from NY Times include registering your users (they are more likely to convert to subscribers), encouraging original reporting over press releases, offering newsletters and podcasts, improving journalism quality, and focusing on areas that interest your target audience.
The power of The NY Times lies in its strong brand value that attracts users directly to its website. People trust the brand and, therefore, are willing to pay.
If you are looking to strengthen your subscription-based strategy, Publir's unique solutions can revolutionize your marketing game. We're experts in the content monetization space, offering a one-of-a-kind unified platform for a diversified strategy. We provide complete solutions for Ad Optimization, AdBlock Recovery, Subscriptions, and Crowdfunding. Thinking about adding subscription models to your business? Visit us here or email us at sales@publir.com to get started today.