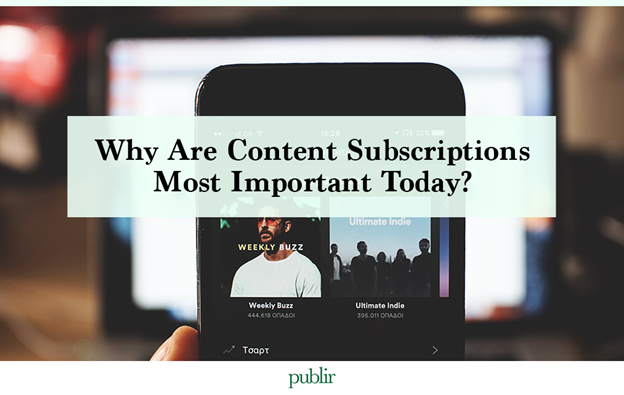 The evolution of internet technologies has revolutionized the way societies function and economies operate. It has democratized access to information, making most information free and easily accessible to the general public. As such, paying to view certain kinds of content may seem unimaginable. If the internet is full of free content, what is the motivation for people to pay for such content? The answer to this question neither lies in the ubiquity of options nor the privileged access to premium content that the subscription-based model offers. In fact, subscription-based business models go beyond FOMO, which drives people to subscribe to feel a part of a certain community. The heart of the success of the subscription lies in putting the customer at the center of their content creation and distribution. The control trickles from the brand back to the hands of the customers, who can control what content they want to consume, when, and where.
The Implication of Subscription-Based Content for Brands
Companies can find ways to widen their top-of-funnel content in order to attract even more readers to subscribe to their content. For a successful subscription-based business, brands need to widen the top of their funnel by making mass offerings a part of their businesses. To meet their consumers' need for new content, businesses have to collaborate with external partners. Similarly, they can use cognitive technology, including artificial intelligence, to predict consumer preferences and behavior and offer them a unique experience.
Despite the initial high investment, subscription-based models are more valuable for customers than single-pay models. Subscription-based models also offer the possibility of expanding the range of services offered and increasing the fee as customers have to pay more for premium content. This means greater profitability. Disney Plus operates on this model.
The Implication of Subscription-Based Content for Customers
As discussed earlier, subscription-based models give more control to the customer by personalizing content creation. Such personalization has distanced viewers from traditional media like television, radio, and print by reducing their attractiveness and influence. To keep up with the change, many traditional media platforms have adopted the subscription model to retain and engage their audience. They are offering 24-hour content, premium content, and even previews.
The subscription-based model leads to the emergence of social tribes, i.e., paying a subscription fee makes consumers belong to an elite social tribe in which sharing and consuming similar content becomes a way of fostering and consolidating existing social relationships.
Transformation of Content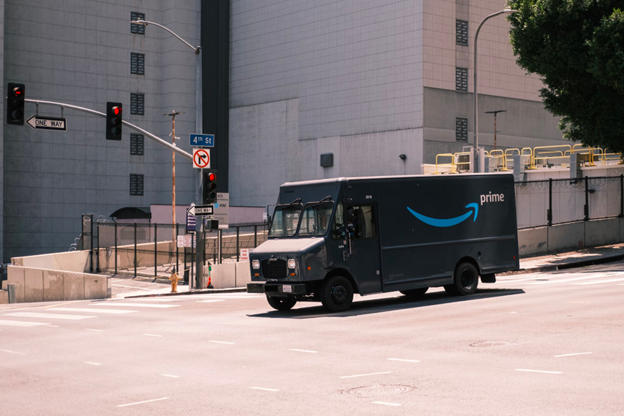 Besides affecting users and businesses, subscription-based models are transforming the kind of content produced, which is increasingly catered to meet the audience's needs. With regards to this, local nuances to global content is what makes the business different from others. While the content should have a global approach, it must be tailored by keeping the local audiences in mind. Modern content has to focus more on contemporary problems, dilemmas, and political issues, as it has to remain in touch with the social moment. As such, a lot of content these days focuses on diversity, sustainability, and equality which are the major challenges of the current era. However, brands are constantly under pressure to create content. Often, they adopt a volume strategy in which they offer a wide range of content, but all are similar to each other. As such, the level of originality differentiation is low, but the supply is high.
The Future of Subscription-Based Content
Subscription-based business models have been successful in adapting to the needs of their customers. According to a report by the World Economic Forum, 60% of younger generation consumers already use paid subscriptions for their entertainment and information. In a few years, this will be a reality across all age groups.
The pandemic has particularly accelerated subscription-based businesses that have experienced a digital boom. Overall, the subscription-based economy has grown by 400% in the last decade. As the competition in the space intensifies, players are looking for new ways to innovate, improve their offerings and meet the customer's needs. They are trying to surprise their customers frequently with new offers, launching new content, and constant renewal of offers. Most customers have subscribed to more than one platform, which means differentiation has become increasingly difficult, and offering just exclusive and diverse content is not enough. 
It must be noted that subscription-based platforms are not just competing amongst themselves; they are also competing with users themselves, who have created democratic platforms like Patreon to democratize the subscription model. As such, differentiation has become a challenge in the face of rising subscription-based content. Platforms like Netflix have become victims of their own success. Continuing to grow has become difficult. They are now controlling shared accounts and family plans, just like Spotify. Even the most successful subscription models have to continuously innovate, expand and evolve to meet their customer's needs and satisfy them across all touch points.
The above discussion suggests that subscription-based models will continue to grow in an era of increasing personalization. The key to a successful subscription model is continuous innovation and evolution based on customers' needs and expectations.