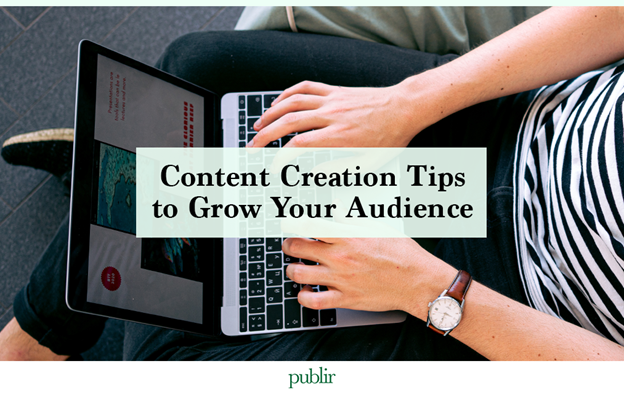 Content creation refers to creating and planning content in a way that is accessible, effective, and useful for the target audience. The content should be tailored to the formats of specific channels. We all remember Bill Gates' famous phrase that content is king. Content is a crucial asset for your business as it allows customers, readers, and prospective buyers to make informed decisions. As such, content creation and marketing are essential elements of a well-formulated content marketing strategy. In this article, we will give you some content creation tips to grow your audience.
1. Create a Buyer's Persona 
A buyer's persona refers to a semi-fictional representation of the target audience of your brand. Buyer personas have been used by brands for decades to market their products and services effectively. Some brands develop a range of buyer personas to capture the different ranges of audiences they are targeting. A buyer's persona may include – name, demographic details, behavioral traits, personal interests, buying habits, pain points, professional goals, etc. Buyer personas facilitate a better understanding of your audience's behaviors and interests. This allows you to create content especially tailored for them.
2. Map Out the Buyer's Journey
Besides buyer personas, another thing that you should develop early in your content strategy is the buyer's journey. The buyer's journey refers to the steps your customers take, from identifying a problem to making a purchase decision to address that problem. It should be noted that buyers have different goals at each stage of their journey, which is they should be addressed with different kinds of content at each stage to keep them engaged. For instance, if a prospective customer is just identifying the problem, they should not be hit with your sales pitch video. Similarly, if the customer is about to make a purchase decision should not be hit with an article about the issue in the industry. Mapping out the buyer's journey ensures that your customer gets the right kind of content at the right time that addresses their concerns.
3. Choose the Right Formats for Your Audience 
As discussed above, content can be created in a variety of formats. Everything from audiobooks to webpages is considered content. As such, picking the right format for your content pieces is crucial. Think about the end goal of your content pieces and the format should align with that goal to maximize its impact.
4. Optimize Your Content for SEO
To improve its searchability, optimize your content for search engine optimization (SEO). This can mean incorporating relevant keywords, formatting your content into bullets and numbered lists to improve its readability, and adding meta text and alt descriptions for images.
5. Delegate Content Creation 
Content creation is not an easy job, and it gets more difficult if you have to produce a lot of content. If you do not have enough in-house writers, consider delegating some work to ghostwriters. There are many advantages of delegating content, such as better quality, fewer grammatical errors, reduced timelines, and more creative pieces.
6. Promote Your Content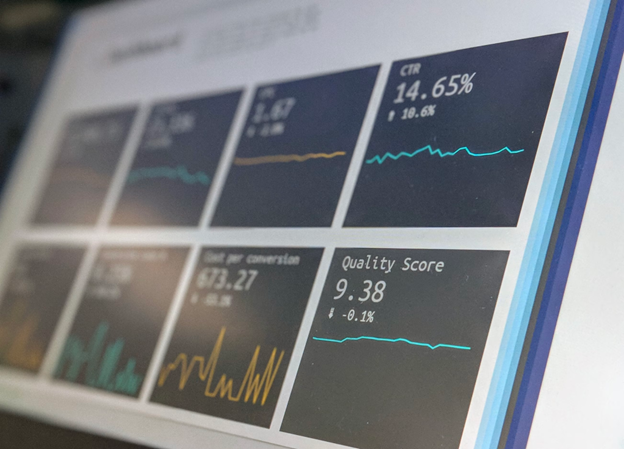 Content creation is not enough. You have to promote it to ensure people see it. Spread your content across different platforms to get as many readers/viewers as possible. Some ways to distribute your content include newsletters, paid social media posts, email blasts, and website pop-ups.
7. Make Use of Tools
Use various strategic tools to get an edge over your competition. Many SEO tools can help you improve your rankings and make improvements in your content. Other tools like Canva and Vidyard help you create videos and images. Various reporting tools measure how your content is performing across different platforms.
8. Identify KPIs to Make Improvements
Reporting tools can help you understand the performance of your content and make changes to your content to improve traffic. For instance, you should have a measurable goal for each content piece in terms of the number of views, or clicks, to analyze results over time. This will allow you to re-evaluate your strategy and make adjustments if you are not hitting your goals.
9. Create an Editorial Calendar
Sometimes, it might be hard to manage the process of content creation with so much going on (from creating a buyer's persona to marketing). As such, it is crucial to have a content calendar to know what content to create and when it needs to go out, and what needs to be published.
10. Improve your Headlines
Headlines are the first thing your audience will read. If your headline doesn't work, then the content may be a wasted opportunity. Create eye-catching headlines that invite readers' curiosity.
11. Make Your Content Interactive
The highest-performing content is interactive content. Audiences like to engage in the content they receive. It doesn't have to be complicated (quizzes, polls, infographics, etc., are great examples of easy interactive ideas).
The key to successful content creation is a well-balanced content strategy. The above-discussed content creation will help you get started with the content creation and marketing process.