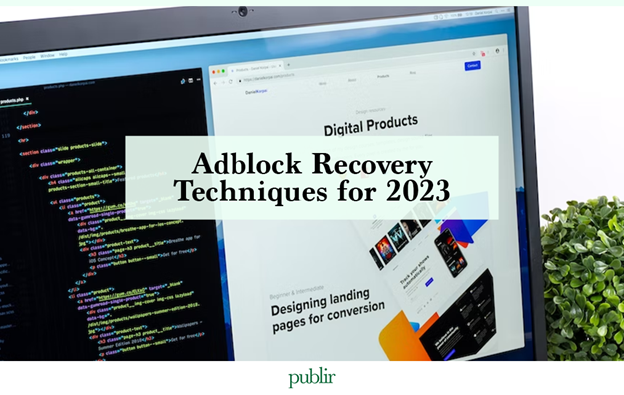 Recent research has shown that almost 25% of Americans use Adblockers on their desktop and mobile phone devices. This means US publishers lose over $35 million in revenue. Adblocking gradually started increasing in 2016 and reached its peak in 2018. It began to fall in 2020; however, in the last two years, we have witnessed a rise in adblocking, with over 290 million users actively using Adblockers to obstruct ads on their web pages. According to the 2022 PageFair Report, the increase in adblocking is a result of publishers' giving up on Adblock walls or messaging to counter Adblockers. The report reveals that only the top 100 US publishers were using Adblock recovery solutions at the time. However, the removal of the Adblock wall is in line with the users' preferences, as 80% of users viewed Adblock walls as intrusions and typically didn't convert when they encountered Adblock walls. Instead, most got frustrated and moved to search for alternative content sources. In this Adblock recovery article, we will discuss the best techniques for publishers to deal with Adblockers in 2023:
1. Server-Side Ad Insertion (SSAI)
Server-Side Insertion (also referred to as dynamic ad insertion or ad stitching) is an Adblock recovery technique that allows publishers to stitch their ad content at the CMS level instead of within the browser. This recovery technique has emerged as a key solution for companies to streamline and monetize their advertisements while removing Adblocks on mobiles, desktops, OTTs, and tablets. SSAI allows publishers to place their ads on their users' screens in the most non-intrusive way possible.
SSAI stitches the ad before the ad and website content reaches the browser. That means the ad and the content reach the client from the same server in a single stream. The browser cannot differentiate between the ad and the website content and hence cannot block it. SSAI focuses on user experience by delivering extremely personalized ads. Overall, SSAI delivers a better user experience and enables both parties to avoid ad blocking. SSAI has been around for years, but publishers and advertisers are becoming more interested after losing revenue due to ad blocking.
2. Native Advertising 
Native advertising is a kind of Adblock recovery technique in which the ads match the format, feel and look of the website content. They natively and seamlessly integrate within the webpage. Unlike other kinds of advertisements, native ads do not feel like ads and do not affect users' interaction with the webpage. Native ads typically aim to feel as natural as possible without disrupting the user experience. Native ads should feel and function as part of the website or app's content. Many publishers and advertisers are dropping display ads in favor of native ads due to their effectiveness. Due to their non-intrusive nature, native ads are one of the most popular forms of Adblock recovery.
3. Acceptable Ads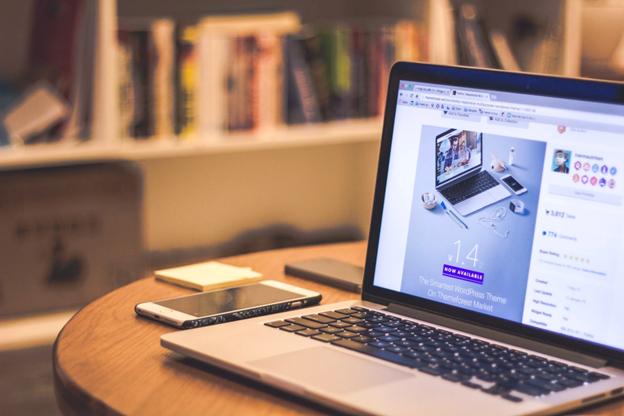 Adblockers do not block all ads. Some advertisements called "Acceptable Ads" are exempted due to their non-intrusive nature. The Acceptable Ads Standard Committee allows publishers to display ads to Adblock users if the advertisement adheres to certain standards. However, users who have opted to block all kinds of ads will not view any of your advertisements even if they are approved by the committee. Research suggests that 82% of users prefer a lighter ad viewing experience in which the ads are non-intrusive. Publishers can capitalize on this statistic and strive to get their ads whitelisted by the Acceptable Ads Standard Committee. This is becoming a more feasible option for publishers to compensate for the lost revenue without making any changes to their sites.
4. Programmatic Audio Ads 
These are typically used in podcasts; however, since ad blockers are designed to catch visual ads, programmatic audio ads can go unnoticed on your website. Furthermore, programmatic ad solutions allow for automated buying and selling of digital advertising and also the ability to target one specific ad to one single consumer in real-time (very effective for increasing ROI). 
5. Connect with a Reliable Ad Tech Provider
If you have time constraints or other limitations, connecting with the right ad tech provider can be very beneficial to you. Your ad tech partner should be able to provide a good viewing experience of advertisements and provide solid ad reinsertion technology. Often, customer-centric ad servers offer customer-friendly ad formats that improve the user experience instead of frustrating them. The right Ad tech provider will invest in getting the right keywords, SEO content, and social media marketing to make your content more popular.
At Publir, we understand the importance of advertising for your revenue growth. With more than 10+ years of experience in the publishing space, we have monetized 100 billion+ impressions and generated nearly $100 million for clients since inception. We're experts in the content monetization space, offering a one-of-a-kind unified platform for a diversified strategy. Our offerings focus on Ad Optimization, AdBlock Recovery, Subscriptions, Fundraising, and Merchandising.