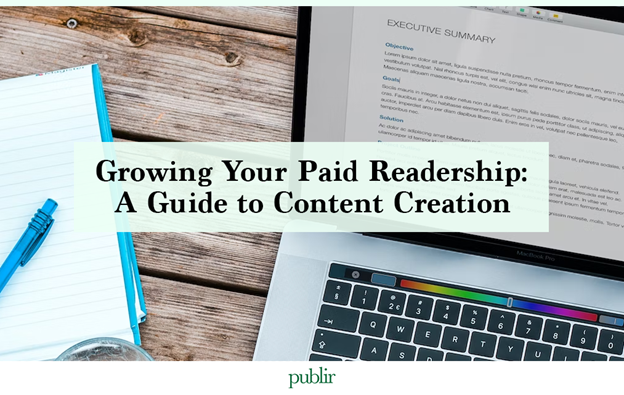 Content creation is the heart of maintaining a profitable paid readership. The main goal of content creation is to retain existing readers and attract new readers. Content creation is essentially an inbound marketing practice. Around 40% of marketers believe that content marketing is an essential marketing practice, while 81% say that their company sees content creation as a crucial business strategy. B2B businesses believe that content marketing is a successful instrument to nurture leads (60%), generate revenue (51%), and build an audience of survivors (47%). This demonstrates that quality content creation equals business growth. In this short piece, we will navigate through the guide for quality content creation.
Understanding Your Audience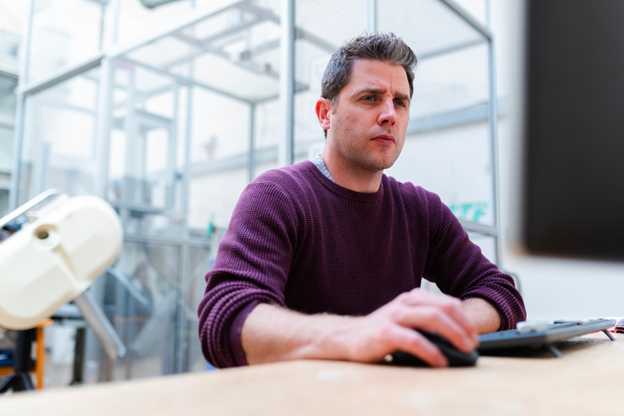 While your content can appeal to a variety of different audience groups, your goal should be connecting with your regular readers. Tailored content makes your audience feel important and valued. This means that these readers can become promoters of your brand.
You need to truly understand your audiences and create buyer personas for targeted content marketing. For instance, if you are selling beachwear, you may want to write different content for those who live close to beaches (and visit frequently) and those who live far from beaches (and visit only a few times a year). Curate your content based on your buyer's persona.
By creating a buyer's persona with your customers' characteristics like profession, age, gender, industry, daily tasks, etc., you can target your messaging to different groups of audiences.
Assessing Content Quality
Relevant KPIs – You can assess the quality of your content by looking at the relevant KPIs, including dwell time, search visibility, and reader engagement. Search visibility shows the website's content ranking amongst a variety of keyword combinations. Dwell time refers to the amount of time a person spends looking at your website's content. Reader engagement measures your readers' interests, thoughts, and opinions.
Use Data Analytics Tools – Instead of assuming what your audience likes or not, use the various data analytics tools to uncover the patterns of content sharing and engagement. Different data analysis tools can tell you how your content is being shared across various social media channels against your competitors. Find out what kind of content is the most successful and tap into that space to create more relevant content for your readers.
Content Audit – Conduct a thorough content audit to reveal the strength and weaknesses of your incumbent content strategy to make improvements moving forward. A complete audit assesses your link structure, current topics, metadata, etc. An audit helps you figure out the shortcomings of your current strategy, thus, allowing you to improve future content marketing campaigns. It is important to note that content strategy is not static, i.e., it should change with changes in market conditions, audience interests, and so on. Therefore, you might need to conduct content audits frequently throughout the year.
Engagement Statistics – The best way to assess the quality of your content is by monitoring your engagement statistics, including views, likes, subscribers, and comments. If you are new to the content creation space, look at what your competition is posting. What generates the most audience attention? Understanding what customers want will help you create content that will cater to their interests.
Check Page Traffic and Rankings – Use Google Analytics to check your page's organic traffic, the number of keywords, and the ranking of those associated keywords. If you have written something that is of high value for your readers, your page traffic and rankings will organically go up. 
Look at Your Competition – One way to assess your content quality is by comparing your content with your biggest competitors. See what your competition is putting out there and what kind of content is trending. Try to make content around similar topics by adding your unique touch to it.
Creating a Sense of Community and Belonging
Creating a sense of community and belonging is crucial to successful content creation and marketing. Your audience should not just be passive consumers of your content. They should feel as though they are a part of a community. One of the ways to make audience members feel a sense of community is by involving them in the process of content creation. Make the channels of communication transparent and incorporate their inputs. Acknowledge and appreciate your readers from time to time for their valuable time. Share content in a way that makes them feel they belong. This can be done with high-quality personalization and customization. Share content that makes them feel seen and heard. Use different ways to ask for your customer's feedback and opinions in crucial business decisions. For instance, asking them in a poll what they think the next post should be about. This gives them a sense of belonging to a community where their opinion is valued. 
Content creation is an effective marketing practice that publicizes your brand and allows you to reach new readers. A good content creation strategy includes understanding your audience, assessing content quality, and creating a sense of community and belonging. As experts in the programmatic advertising market, Publir offers a one-of-a-kind unified platform specifically built to maximize earnings for digital content creators. We provide complete solutions for Ad Optimization, Subscriptions, Crowdfunding, QuickShop, and AdBlock Recovery.