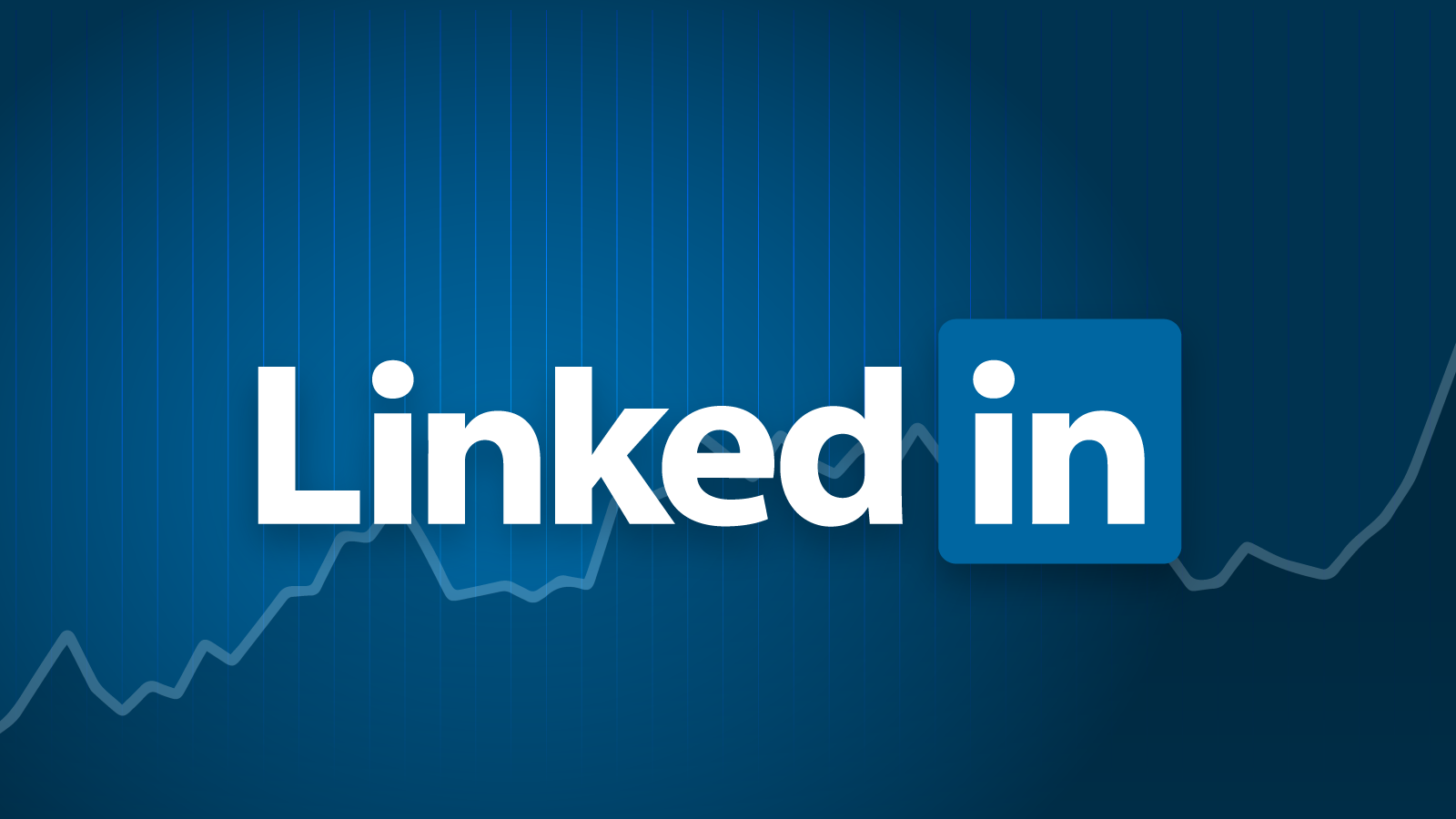 Social media presence is imperative for brands to define and establish their position in the market and to remain connected with the audience for reasons like announcing product releases, product innovations and to gauge the audience's reaction towards them. Social media metrics offer valuable insights for the brands to assess their progress and shortcomings to improvise their content and marketing strategies to meet their marketing and overall organizational goals.
Although social media platforms and apps are mushrooming in numbers, not every platform serves a purpose for the brands, which have to be choosy in picking the right one to meet their set goals. Irrespective of their operational size, location, and the nature of business, brands are keen on projecting their organizational images on LinkedIn, a professional network platform that connects industries, brands, organizations per profit and non-profit, creators, influencers, and employees.
Why do Brands and Marketers keen on Making a Presence on LinkedIn
Established in the year 2003, LinkedIn has got more than 744 million active users as of 2021 and enjoys a global presence with members spread across 200 countries. This platform lures brands for obvious reasons, including but not limited to;
Source LinkedIn
With 16, 000+ employees across 33 regions, LinkedIn is available in 24 global and native languages. 
73% of social media users in the US consider LinkedIn as the most trusted digital platform that honors user's privacy.
With 174 million users, the US is the largest market for LinkedIn in 2020, followed by Europe (163M), Asia Pacific (196M), and Latin America (107M), and 75% of LinkedIn users are from outside the US. 
44% of the Internet users in Canada are LinkedIn members, which enjoys 17 million audiences.
More than 50% of LinkedIn uses are aged between 25 and 34 and they are in their early and middle stage career graph, which makes all spending-related decisions. 
Industry leaders and influencers share their thought processes on LinkedIn. Brands can target high and middle managerial cadre, CEOs, and policymakers through this platform.  Bill Gates for example contributed 5 out of the top 10 articles on LinkedIn in 2020. 
57 + million companies and 65+million decision-makers are LinkedIn members.
How does LinkedIn Analytics Help Brands Understand their Audience
Companies are keen on opening their LinkedIn account and getting them integrated with their official website so that visitors can visit its LinkedIn page for more product or service-related updates.
LinkedIn Offers the Following Analytics for Business
| | | |
| --- | --- | --- |
| ANALYTIC TYPE | DEFINITION | PURPOSE |
| Updates (desktop) | Effectiveness of your updates | Evaluate the quality and topics of content shared with your Page followers and visitors |
| Content (mobile) | including posted videos | content shared with your Page followers and visitors |
| Followers | Demographics and sources of followers | Understand who's following your Page and how to best engage with them. |
| Visitors | Demographics and sources of visitors | Understand who's visiting your Page and how to convert them into a follower |
| Competitors | Compare Page followership and content engagement with competitors | Understand how your Page's followership and content compare to your competitors' |
| Employee Advocacy | Employee and member engagement from content recommended to employees | Evaluate content quality and engagement with employee recommended content |
| Talent Brand | Engagement with your Career Pages | Understand how to improve engagement with your Career Pages audience |
Source: https://www.linkedin.com/help/linkedin/answer/4499/linkedin-page-analytics-overview?lang=en
These analytics provide useful information for brands to understand who their audiences are, including their geographical, demographic information such as age, region, location, gender, educational, professional, and income levels. Apart from the basic information on audiences, the below-mentioned insights are very useful for business;
Number of unique visitors to company LinkedIn pages
Profile views on LinkedIn
Total posts/updates
No of visitors to the post
Audience engagement with posts/articles
Growth in terms of clicks
Comments
Impressions
Progress in the number of followers
This information is useful for the business to know more about their customers and tailor suitable content to engage them with personalized messages to retain them on its pages for a longer period
How Does LinkedIn Demographics Help companies?
Age Demographics
It offers insights into the average age of the visitor, which is an important metric to target ads for companies. While the average age of a Fortune 500 company's CEO is 58 on LinkedIn, the majority of LinkedIn members in the US are aged 45 to 56. However, millennials aged 25-34, with tremendous purchasing power are flocking into LinkedIn pages for job opportunities, training, research and development, and to meet and greet friends, colleagues, and fellow LinkedIn members. These metrics are useful for companies to target ads, brand promotion, and for designing a suitable content strategy.
Gender, Income, Education, Location, and Professional Background of the Visitor
Both the US men and women are equally representing the platform. However, 57% of men and 43% of women globally are LinkedIn members. Gender-based visits to company profiles help design products and services to meet the interests of a specific age group.
While the income levels denote the purchasing power of the audience, educational and professional backgrounds are useful in assessing their specific needs and interests. Visitor's location metrics shed valuable light on their place of origin, such as rural, urban, suburban, and remote.
Unique Visitors to Company Page
Analytics on the number of unique visitors each day and month provides companies glimpses on the increase or decrease in their audience base to take appropriate measures accordingly. Apart from giving businesses the numbers, LinkedIn offers useful information on visitor's professional backgrounds. Companies can make out the quality of the traffic that is pouring in regularly. Companies can also assess the number of investors, CEOs, founder directors, and other qualified and skilled professionals like charted accountants or software professionals looking at them through this platform. Companies can reach out to these visitors directly, by connecting with them through messaging options, or indirectly by offering updates on the latest developments as posts and articles, using text and videos.
Insights on Page Traffic
Since 2018, 57% of LinkedIn members accessing it through their mobile, while the rest are using devices like desktops or laptops. Analytics on traffic offers insights on time, geographical location, and specific page visited so that companies can assess the audience's interests such as the time spent on company pages and the appropriate time used to check your LinkedIn pages.
Metrics on Content Engagement
LinkedIn allows brands to share paid and organic content as text, graphics, images, and videos in the form of posts, blogs, ads, events, Livestreaming, and discussions. It allows companies to form professional groups, and communities to air promotional content to build their organizational image. Companies can join other like-minded LinkedIn groups also to meet their professional, training, investment, and promotional goals.
Offers metrics on content such as number of viewers visiting posts, blogs, and articles
Audience reactions in the form of likes, comments, appreciations, replies, shares, and re-shared posts elicit valuable insights on its popularity or the type of content the audiences are looking for.
The number of enrolments/registrations for webinars and virtual events.
Viral video or text content of the company that attracted LinkedIn member's attention.
It measures content impressions in terms of quantity and quality such as the number of opens, clicks, reactions, replies, and shares. Indeed, LinkedIn generates 9billion impressions each month.
These insights are useful for lead generation. LinkedIn is 277% more effective at generating leads than Facebook and Twitter. This information is also useful for;
Brand promotion
Attributions 
Creating a purchasing intent from ad exposure
Measuring conversions
Calculating ROI
To analyze campaign performance
To elicit responses on newsletters and other communication tools
80% of B2B content marketers are keen on advertising on LinkedIn as they consider it as one of the top social networking sites for organic content. While 33% of B2B leaders rely on LinkedIn research for decision making, ads placed on this platform are reaching 13% of the global population, as its ad reach grew by 25 million in 2020. Brands are getting 7 times more reaction and 25 times more responses on LinkedIn streaming than from text or videos
Metrics on Employee Engagement
LinkedIn was successful in its transition from a mere recruitment site to a professional networking site that connects a diversified global workforce. It is not only allowing companies to reach out to these globally diversified and skilled professionals, but also allowing companies to engage their employees meaningfully. Employees, representing different companies are engaged in conversations, messaging, posting content on this platform. Companies can get measurable insights on factors like
How its image is getting projected on LinkedIn pages?
Response to its various programs and innovations from within and outside the organization
Employee engagement on LinkedIn company activities
Responses to organizational outreach and CSR activities
Responses on awards, rewards, milestones, achievements, and accomplishments of the company.
Employees serve as brand ambassadors to the company as they share their views on the company through various activities as posts, videos, comments, and messages with friends, family, and with the outside world, who are anonymous, yet they expect recognition. They reflect the organization's work culture and policies through their attitudes, gestures, and behavior. Metrics on employee's activities provide clues for the organization to focus on aspects like gender parity, equality, discrimination in any form, and the need to invest in the social and cultural wellbeing of employees. Employees might turn the organization's mouthpiece if their efforts are honored and recognized. They might share information such as job promotions on professional network platforms like LinkedIn.
Source: https://expandi.io/blog/linkedin-marketing-solutions/
Followers
Followers are valuable assets for the companies, as they would be closely observing all the minute developments of the company they follow, from close quarters. Your followers might be company shareholders, investors, employees, competitors, professionals, skilled workforce, students, and citizens with varied socio, economic, and cultural backgrounds. They may be following a specific company with keenness to secure employment, invest in its shares and securities, or intended to make a purchase. The company's collaboration, partnership, merger and acquisition, and IPO needs can be met with the followers' support and LinkedIn offers a great platform for companies to promote their brand image to grow their follower's list.
LinkedIn follower's metrics provide a detailed personality strait of the follower, including their gender, income, educational and professional background, their positions as directors, founders, CEOs, CTOs, Managing directors, senior or mid-managerial levels, trainees, internees, etc. This information is useful for all company initiatives like; 
Planning new business initiatives
Expanding existing business
Organizing Live events like Podcasts, Seminars, Investor meet
Cultural festivals, Promotional activities
Approaching a right mentor/influencer
Advice and consultancy
LinkedIn is home to 61 million senior-level impactful leaders, 55 million companies, and more than 10 thousand software product pages. 92% of B2B marketers are using this platform to share organic social media content on LinkedIn.
Competitors
Analytics on competitors is always essential for the brands to compare their progress with that of their opponent and learn from the competitor's best practices.
Final Thoughts
If used thoroughly, LinkedIn analytics help companies to understand their audience to track its performance, measure conversions, and grab great business opportunities. After setting the company's LinkedIn account, it must pay attention to factors like optimizing its LinkedIn page for the internet search and refresh its LinkedIn page with engaging content. Companies should learn to interpret the analytics to engage their existing audience and to extend their reach to the potential new target groups.