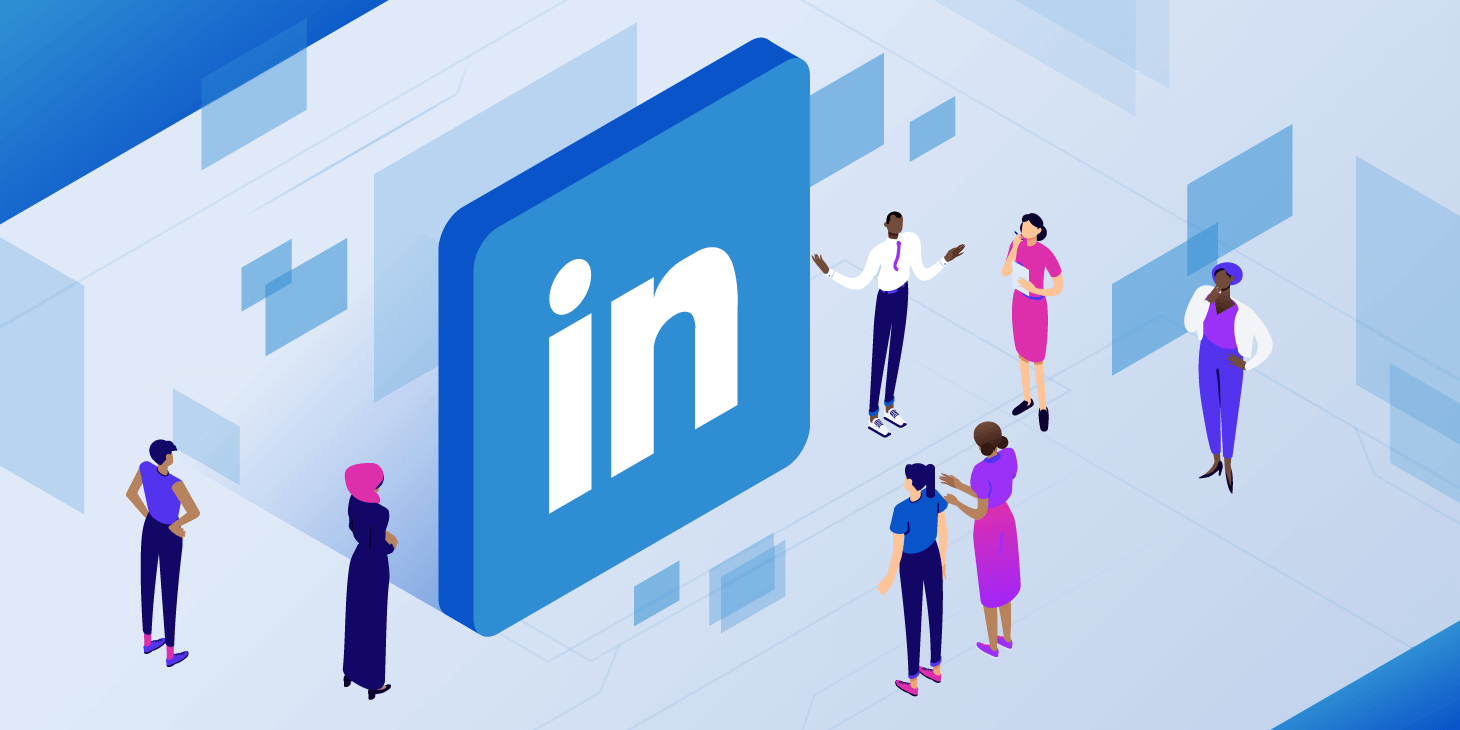 Since it was introduced, LinkedIn has grown in popularity among both companies and individual working professionals. Apart from being a great platform for individuals to market their skills, network, connect, and to job hunt, LinkedIn has also become a popular platform among brands for digital campaigns.
When LinkedIn first entered the social media market, no one would've guessed it would become so popular. At that time, it was touted to be at least around 15 years behind its 'cooler' contemporaries, Facebook and Instagram. Today, there are scores of people on the platform, 722 million users to be exact. And a LinkedIn ad can reach 13% of the world's population.  (Source)
Top Strategies to Effectively Promote Your Business on LinkedIn
As other social media platforms get saturated with brands trying every trick in the book, LinkedIn is fast emerging with its own unique set of advantages that brands can take advantage of. By posting useful, engaging content and by actively participating in industry discussions, businesses on LinkedIn can target potential customers and partners and use the platform to expand their email marketing list. Since it is such a relevant platform here are some strategies your business could use to effectively maximize it.
Accurate Company Information
Aside from the fact that your business page needs to be attractive, ensure it has all the relevant information required to turn total strangers into potential clients. A company page functions as a personal page and shows a name and logo near the top, with a 'follow' button. Make sure the 'About' section contains relevant information about your firm's line of work, and don't forget to include a website link. You can make the 'About' section interesting to focus on problems your company solves and the benefits it provides. Google search engine crawlers always concentrate on the first 156 characters of any page description, so make the most of it to stand out as a relevant search result.
Seek Public Opinion Via Polls
Seeking public opinion about your offerings or your industry is a really good way to find out what your firm needs to work on next. Find out what the market wants, and also take people's views about your products, both existing and prospective, to help with research and development, making your products more tailored to consumer needs. Take advantage of the real-time results that polls give you to get a first hand view of what your audience wants. Plus, these types of posts tend to garner more engagement because everyone wants an opportunity to voice their opinion!
Have a Consistent Brand Voice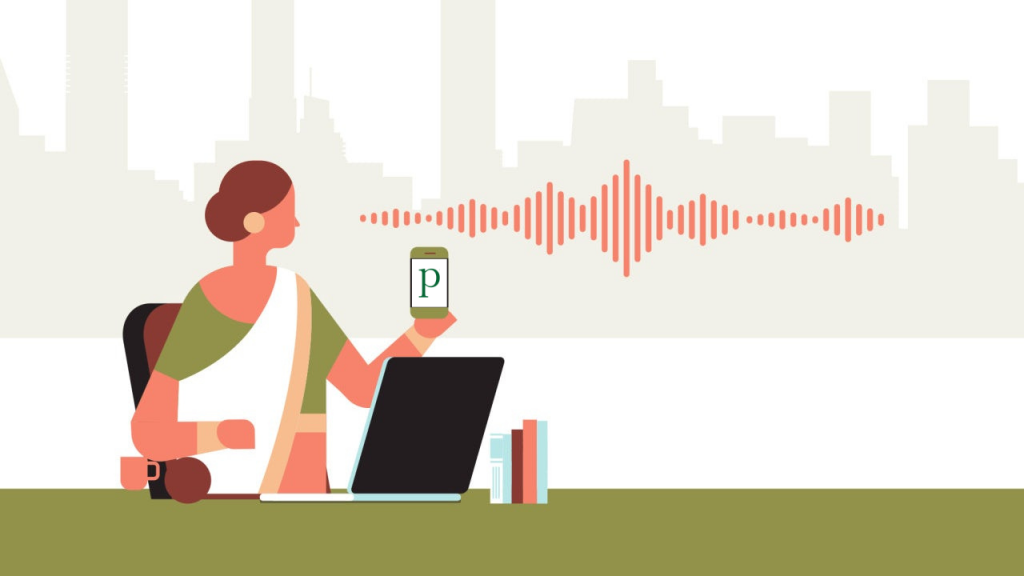 Good posts relevant to rich content will always get people to engage with your brand as people are looking to learn about something new, and as a brand, you could show off your area of expertise to help them out. This is a subtle but good way to position yourself as a market leader. Being in a position to give opinions shows that you know your product, audience, and the market, and people will be more than willing to listen to you and take you seriously. Either create something new or re-post relevant content that you find. Try to avoid generic sage-like advice, and be specific in your posts, target problems, and offering solutions.
Look for Quality Connections
Businesses are built on connections, both with your personal LinkedIn profile and your business page. When building your connections on your personal profile, send personalized messages to those you want to connect with. This isn't a numbers game; it's about connecting with people who are quality leads and people who need your services (and vice versa). You can also invite current connections to follow your business page, then follow up thanking them for doing so.
Post Sponsored Updates
Don't shy away from putting money into a post, as businesses often push their content onto individual LinkedIn feeds. This pay-per-click or pay-per-1000 impression feature offers demographics that closely resemble other social platforms, like location, gender, and age. However, one key difference is LinkedIn gives you the chance to customize options based on company name, skills, schools, job title, function, and groups. You can target interested industries without competing against irrelevant firms. A sponsored update is a great way to push thought leadership content with a strong call to action. Pure advertising is passe; people want something useful for free. Targeting a niche audience to increase website visitors is what generates sales today.
Ensure Your Employees are Visible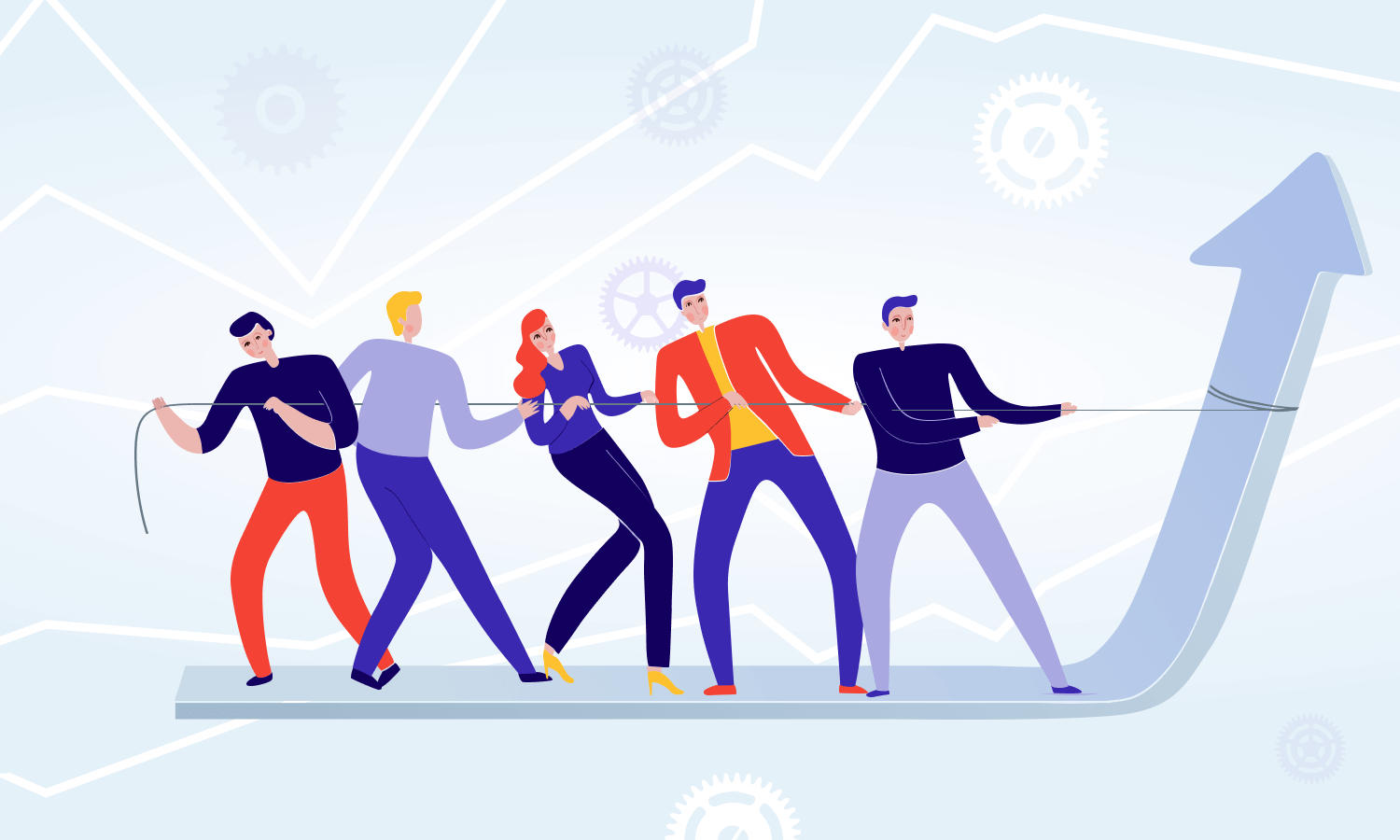 Your firm may have a great business page, but if your employees don't have strong individual profiles, the work on your business page will take a lot longer to gain traction. Get your employees out of their shells by helping them create a strong LinkedIn profile. This gives your employees a face to the outside world. Good photos, and a relevant job history including a little about how they help your business, can go into their profile. Help them get their photos taken, hire a photographer for the office for a day if you need to. Then encourage them to take some time each week to create connections and engage with them on the platform.
Find Targeted Clients and Connections
Digital advertising is yet to see targeting as good as LinkedIn's. LinkedIn's ads offer more than 200 targeting characteristics. As a small business, you can zero in on an exact industry, company size, and the job role of the customers that you expect will buy your product or service. For example, if you are a vendor of customer support software to small businesses in the U.S., you can set up your campaigns to target businesses that have under 100 employees based in the US Again, within this group, you can further target executives who work in customer support in various organizations. 
Create Relevant Groups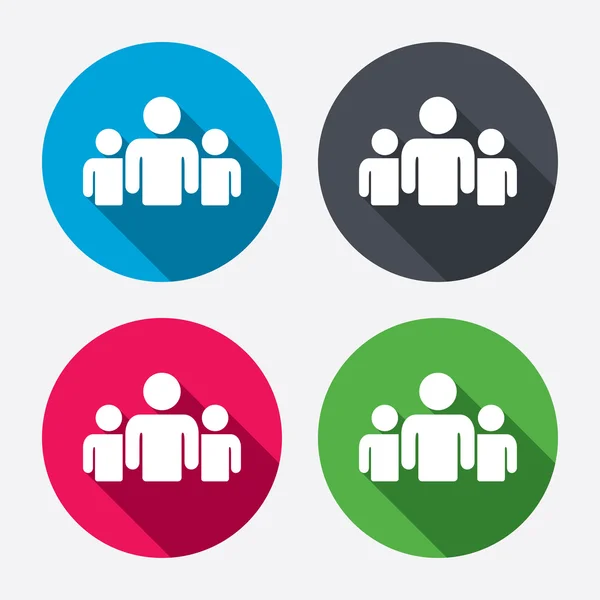 Check out other business groups to observe the kind of content people consume. You can then start your own business community of ideal customers or complementary businesses by sending invites. A group can provide members valuable product information and offers. You could also share links to marketing sites and build a more personal relationship with your members.
Have a  Lead Generation Page
Know in advance where you want LinkedIn connections to go on your website, then create a special page just for them. Success and business growth depend mainly on two factors: Regular website traffic and a high conversion rate. Good graphical content that grabs the attention of people can be a good pitch for community members. Add recent updates that can lead them to your brand's official website or get them to sign up so they are compelled to take some action.
Don't Be Sales-ey
This might sound silly, but it really isn't: No one likes being oversold. Constantly pushing your products into your potential client's faces will only push them further away. LinkedIn isn't for hard-selling; it's for informing people about your offerings, and that should dictate your communication tone. Attract customers, don't scare them away, by constantly badgering them to buy your product.
Conclusion
If used effectively, LinkedIn can be a great platform to promote your brand–both organically and with Ads. With the rates of digital advertising on Facebook and Instagram going up, this platform might just come up next as the most cost-effective social media space to promote your brand and its products/services. To read more informative articles like this, visit Publir's Blog today!