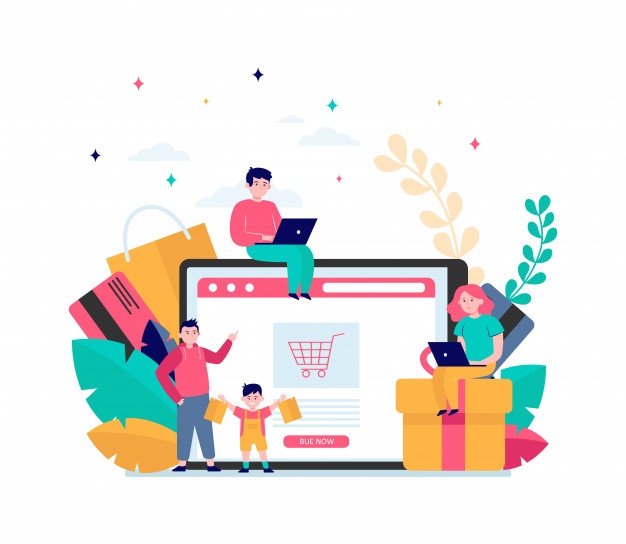 For any start-up, the initial period is the most important, during which the company tries to find its feet on the ground. If at this delicate stage, things aren't looked into carefully, entrepreneurs may find themselves in trouble. One of the most important questions a prospective entrepreneur will face is "what is the market size of what you want to sell?"
Simple as it may be to answer, it requires very specific data. Without this, a business plan won't happen, and as a result, your potential investors won't take you seriously. Nothing can be of help if you don't know your market size. Putting aside your core product, a lot of market research is required before you launch. The market size should be financially viable. Why would investors get involved if the size is in the millions?
Why Should You Understand Market Size?
You need to address two categories. One is the addressable market, i.e the total revenue opportunity of your brand's goods. The 2nd is the available market, a portion of the first for which you can actually complete. You need to clearly understand the difference between the two to fine-tune your product.
By calculating market size, you get an idea of market trends. Find out demand drivers, and keep an eye out for early competition that could affect the market size. Market size is imperative if you dream of securing some funding for your business. One of the most basic numbers every potential investor is going to ask you for is one factor that can be easily overlooked while crafting early business plans.
How Do You Calculate Market Size?
Data on the number of potential customers or the total number of transactions each year will give you your market size. For example, if you are a start-up selling innerwear, everyone is in your market figure. If people are purchasing several sets of innerwear a year across both online or offline mediums, then there is a good chance that the market size for innerwear is conducive enough for you to enter the market with your product.
Zero Down On Your Market Sub Segment
No company has a complete monopoly, owning 100% of the market share. Even Facebook, a start-up in a Harvard dorm room, had to compete with an albeit dying Orkut, and MSN messenger, to be a preferred communication medium among university students. A smart Zuckerberg then decided to come up with a strategy that targeted exclusive colleges, so other university students would feel 'left out of the bandwagon and join his social network. If you are an online education company, you would want to target both parents and children with ads about courses offered on your website.
Top-Down Market Sizing
It is very important to take into account your local market before estimating the value of the market on a larger scale. Top-down market sizing starts by looking at the current market from a macro perspective and then narrowing it down to a segment you can target realistically.
Let us take an example of a hypothetical start-up selling bananas online in the US. How big would the market be for your fruit-selling start-up? Well, the first step would be to find out how much parents spend on their children. According to the Consumer Expenditure Survey of the Bureau of Labor Statistics, the average household spends around 751 USD on fruits and vegetables annually, for a total of around 94 billion dollars spent yearly in the US.

However, not everyone is a fan of home deliveries. Hence, it may be prudent to start services in big cities. Around 30% of America's population lives in urban areas, so only 30% of those sales can be captured by your start-up, which brings your market size estimate down to 28 billion USD. Also, not all of the fruits and vegetables bought online are bananas. Again, a certain percentage of the audience will go to supermarkets. That further brings down a market size.
Bottom-Up Analysis
You need to figure out where you want to sell your products, which locations will be willing to stock them, and how many similar products typically sell during a fixed time period. Being objective can help you chart out realistic growth for at least 3 or 4 years. Compare these calculations with the overall addressable market. Any number ranging from 1 to 5 percent of the total market share means your plan may be viable.
Study Your Competition
The competition density and the nature of companies on top are vital so you can come up with a strategy to fight them. The industry you are in is very important in this regard. For example, the aviation industry is a tough place to crack, and getting even 10% of the market share is considered an achievement. On the other hand, certain manufacturers of very specific B2B engineering products enjoy bigger market shares because there aren't many similar companies making the same thing.
Calculate Static Market Size
Carrying out commerce in a static market is tough. Fighting for a bigger slice of the same customer pie, year after year requires clever thinking. A good example here is hospitality, where new hotel companies need to figure whether budget accommodation industry models are doing better than those in the luxury segment.
Before Calculating Market Size, Remember
Calculating market size requires objectivity. Market size data that reveal issues like a lack of customers may be a red flag. A timely notice so you won't launch your product in a dead market. Markets are not inherently static, they constantly evolve, and considering market trends such as the latest technology or studying new patterns in consumer spending habits is indispensable for an accurate market size estimate.
Wrapping Up
In conclusion, when it comes to determining the total addressable market or (TAM), no new company should dream of getting a total of 100% market share. It is impossible to capture an entire market without first going after specific niches, certain price points, demographics, or areas. For those who have a tough time calculating a reasonable amount of market share in their industry, they could call their competitors anonymously to find out their volumes, to get a faint idea. You can also read our blog about carrying out market research in the digital age, so you can access the information you need for your strategy, quickly and easily.