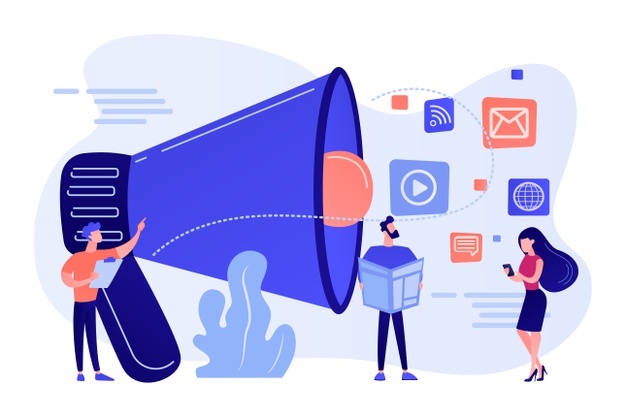 How can I build a web banner ad design that people want to click on? If you want to increase your internet traffic with banner advertising and are asking yourself this very question, then read on. By carefully following fundamental design standards, banner advertising on the web may be created in a methodical and cost-effective manner. All the knowledge you'll need to produce great web banners is provided in this post.
Embedded banner advertisements promote a product or brand and link back to the advertiser's website on a web page. Because they're an inexpensive, measurable, and successful tool for increasing brand recognition that most brands utilize in some way.
How to Make a Good Banner Ad?
When it comes to creating an effective banner ad and having best practices for banner ad design, there are no hard-and-fast rules. Try a few different banners, see how they perform, and then tweak your strategy. The efficacy of your whole marketing plan may be maximized in this way
For the most part, good banner ads are: 
Informative, while making it clear what your brand and business are about, to the customers.
Straightforward and simple without any distracting images or texts.
Attractive and eye-catchy with fine colors, graphics, or animation.
Well-placed on the web page for your target audience.
Free of grammatical errors to look professional and smart.
Honest to the customers without misleading them to only increase traffic, which may ultimately lead to a negative brand image.
Tips for making the Perfect Banner Ad Design
The value proposition is one of the most essential parts of a banner ad, that is, what you're providing your consumers and the language you're using to "dress" up your offer. A compelling value proposition grabs your users' attention, offers them a reason to click, and leads them along the conversion path.
When it comes to banner ad design, utilizing the correct colors in the right way may make a huge difference. Your banner ad's audience will feel different emotions based on the colors you use. That is why it's crucial to select colors that symbolize your company's image. Ad design may be improved by spending some time thinking about what message or emotion you want your viewers to take away from it.
By opting for a basic, clean layout that is easy on the eyes, you may quickly improve your banner ad design. By reducing the quantity of text and properly employing whitespace, the designers may quickly improve the appearance of a banner ad. The message that a banner ad is trying to communicate will be much clearer if only a few components are included on the banner. Viewers often avoid clicking on the banner ad if it is confusing or suspicious.
Use effective banner sizes
It's critical to choose which sizes to utilize when designing display banners for your display advertising campaign. The size of banners has an impact on campaign effectiveness, so making the correct selections and using conventional banner advertising sizes may help you get better results.
Most popular standard banner sizes according to Google AdSense are:
728×90px — Leaderboard
300×600px — Half Page
300×250px — Medium Rectangle
336×280px — Large Rectangle

When creating your banner ad content, there are a few things to bear in mind. Always keep in mind what your ad's aim and purpose are. This holds true for copywriting as well. It's critical to maintain the copy uncluttered and concise. Instead of using flashing or flickering designs, go for a lean, restricted, and powerful copy. Remember that people don't have a lot of free time, so the less they have to read, the better.
If you've already used readable fonts and contrast color, but you still want your text to be more legible, utilize space around the text. That is, you must provide adequate space for your content. Don't just cram a lot of material into the banner ad. Remember that you have a limited amount of space in which to enter your content, as well as the necessity to utilize a high-quality picture, branding components, and CTA buttons.
Use fine imagery if needed
Select images and photographs that complement your messaging while also being closely linked to your product/service. If you can't afford professional photography or supermodels, there are other options. Purchase a low-cost stock picture license. There are millions of excellent ones available. Even better, use designer-created original drawings or graphics.
Animated web banner advertisements outperform static banner ads and may be highly successful in website banner design. However, you have to make sure that they do not detract from the topic of your ad. Be careful to use basic animations that don't loop more than three times and run no more than 15 seconds. You might want to make the last frame of your animation a clear call to action.
How to Make a Catchy Banner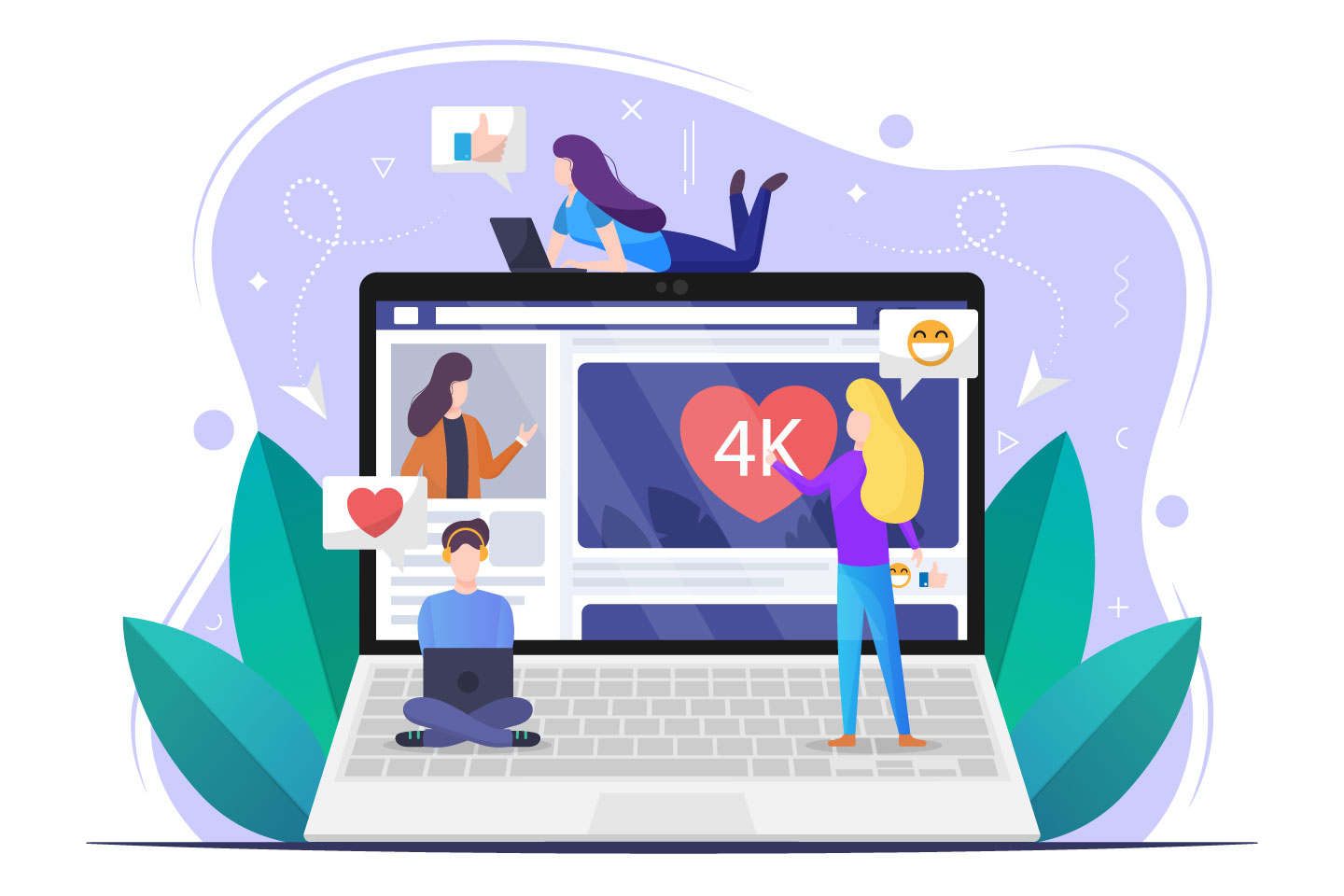 Do you know that 11% of Internet users have switched to blocking display advertising, and many others are simply tuning them out? That is why to get them to click on your ads when they do appear, you'll have to work extra hard. Visuals play a huge role in effective display advertising as well. But the way your brand is seen by consumers is influenced by the way it is designed. Consider using these five important principles of visual design to produce high-performing display advertisements if you want to build a captivating banner.
The structure is the bedrock of a successful display ad. When planning out your ad, there are several basic practices to follow. Because consumers may view your ad on different-sized displays, ad sizing should be adaptable. In terms of performance, the top three ad sizes are 300×250 (medium rectangle), 336×280 (large rectangle), and 728×90 (leaderboard). As a result, you must ensure that your structure is both sturdy and flexible enough to accommodate any style, with specific emphasis paid to the best-performing sizes.
Color plays a crucial role in design thinking since it is utilized to attract people's attention and elicit an emotional response. Colors are also a symbol of your brand. There's a lot to learn about the psychology of color while designing advertising. There are differences in the color choices of men and women, for example, Men like blue (57%) and green (14%), whereas women prefer blue (35%) and purple (35%). (23%). Therefore, depending on who your ad is intended for, you may decide to utilize a slightly different color palette.
Source: UXPlanet
Typography, like speech bubbles in a comic book, is another design element that focuses your attention on the most important information. It doesn't matter how good your graphics are if your viewers can't read or comprehend your content, they won't click on your ad. The typography has an impact as well. However, this does not mean that you should use a variety of fonts in your display advertising; otherwise, the viewer would be unable to focus. To make specific portions of the copy stand out, you may want to employ a style or a strong typeface, or both.
It's apparent that display advertising is compact. If you have a 300×250 ad, you can't tell your complete brand's narrative. It's important to keep things simple. Your message must be communicated clearly and swiftly. When it comes to developing display advertising, Google Marketing suggests using the three C's. It is important that they are compelling, concise, and clear. It is to avoid overwhelming the audience. If you want to be successful with the three C's, then you need to have a captivating design, a concise message, and an obvious call to action.
Images provide important information, which explains why they are so crucial in marketing. And why you shouldn't utilize pictures merely for the sake of using them. They should have a function. The goal of your image might be to show off your product in all of its beauty. Alternatively, you may add an image or graphic to make your ad more visually appealing. Using unique graphics in this manner is likely to pique the viewer's attention. As a general guideline, avoid using stock images. After all, design is all about being creative.
How to Make your Banner look Professional
In marketing, using too many colors might be a mistake. Even if you want to, you shouldn't go overboard with colors; just one or two should be enough. When you utilize catchy headlines, it is easy to overlook the readability and accessibility of business forms. Color may distract the eye and lead it to refocus on the arrangement, causing it to blur.
Using simple, white text on a basic, white backdrop is the most professional and effective way to market your business. A white backdrop combined with simple design components like your logo or contact information can provide a distinctive first impression that will entice people to continue reading.
Another thing to keep in mind while thinking about how to make your company banner appear more professional is to make sure the font is easy to read and the arrangement is clean and straightforward. To make your company banner more appealing is to make it stand out from the crowd. One option is to hire a professional graphic designer to create it for you.
Conclusion
These are only a few rules for creating effective banner advertising, but it takes much more to make genuinely great and high-converting banners. To improve your banner ad design, it's not essential to make major modifications. Even tiny modifications may make a big difference, and you'll quickly see the effects of your efforts. Test out several designs and see which one works best for you. Also, if you are looking at improving your Engagement rate, check out our blog!