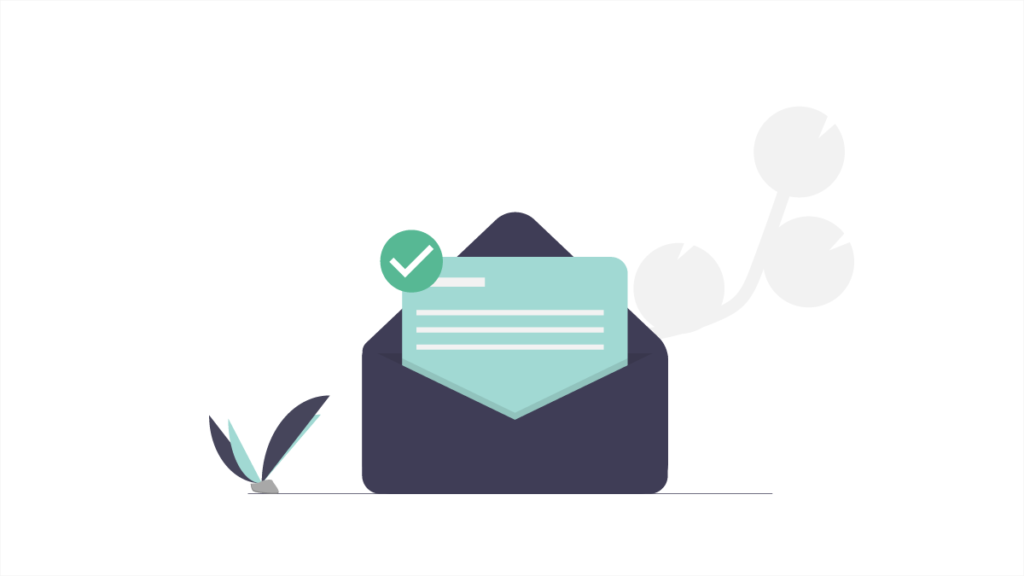 Do you know what is considered one of the most dreadful email marketing mistakes? When you are spending weeks writing an email from conception to deployment, feeling confident in your work, but later when you click send, you discover that a mistake has made its way to your customers' inboxes.
As we know that one of the most common and efficient ways for businesses to generate revenue is through email marketing. But one must exercise caution because even a minor mistake can have a major impact on the brand, resulting in a reduction in conversions. Before sending out an email marketing campaign, double-check everything from the subject line to the footer, especially if thousands of individuals are scheduled to receive this email. You must be careful about every aspect while running an email marketing strategy. In this blog, we have listed various tips that will help you execute a flawless Email Marketing campaign. Read on!
Top Tips to Avoid Email Marketing Mistakes
Instead of practicing bad email marketing techniques, have a look at the following points that have to be taken into consideration while planning your email marketing strategy.
Captivating subject line: When people get a new email, the subject line is the first thing they see. You should strive to make it as captivating as possible. You'd be shocked at how many individuals have thousands of unopened emails simply because the content isn't engaging enough. To avoid this from happening with your email campaign, write an attractive subject line. Because 47% of email recipients read the emails based on the subject line.

Proofread for quality assurance: Proofreading ensures that written information is appropriate for conveying the intended message to the intended audience. It guarantees that the message sent in the substance is clear enough to carry out the planned activities in the target group's best interests. In every business, communication is crucial; well-written communication creates a positive image and highlights the organization's identity, and anybody referring to the message should be aware of the flow.

Give importance to customer feedback: Customer feedback is crucial to any company's success. It's hard to know what consumers want and how they feel about your product or service without feedback loops in place. 47% of customers who have a product or service issue will express themselves on social media. Although all of the input may not directly influence your team, tracking it and sending it to the relevant teams will raise your value, which should help to improve the company's view of the email team. You'll also discover words that may or may not resonate with your target audience, allowing you to fine-tune your approach over time.

Balance autonomy within teams: The flexibility that the team has to do as they see fit may be used to define autonomy. Highly autonomous teams are allowed to make their own decisions, whether or not their boss is involved in the decision-making process. As a result, having a system of checks and balances is critical. Keep it as slim as possible while yet packing a punch. One primary stakeholder should verify all the factors, while specialists should ensure quality in their own specialties.

Review samples for dynamic emails: Companies who employ dynamic email content give a more personalized experience to their users. In exchange for a highly personalized shopping experience and product recommendations, many consumers are willing to share personal data with businesses nowadays. This strategy might help your company develop long-term connections with customers, save time, and boost revenue. If you're sending out personalized emails with a lot of dynamic information, make sure to test a few different variants before sending them out. Before clicking send, make sure you have a test list of workers to look through all of the touchpoints and review the sample thoroughly.
Do not rely on a robot: In today's digital environment, there are a lot of great third-party services to use but don't rely too much on automation for copywriting. Allowing a digital robot to drive your email strategy fully might risk its quality and consistency. After all, these automated systems are only capable of optimizing individual email messages, not the complete client experience. While having a robot generate several different subject lines for you may sound appealing, you should always double-check that the result reflects your brand's message and tone.
Some Email Marketing Tips and Tricks
Send a welcome email to a new subscriber
Send a welcome email to anybody who has subscribed to your email list. The first email you send to your subscribers will be by far the most read since it is delivered when readers are most engaged with you.
Have a clear call to action
When you start writing your email, have a clear idea of what you want it to accomplish. You're leaving it up to your viewers to figure out what you want them to do without a call to action.
Meet the expectations of your subscribers
Your readers will unsubscribe from your email list if your emails do not match their expectations. Any email marketing plan must include email frequency and relevant email topics.
Look professional
Check your spelling and grammar in emails, avoid stock images, and don't provide attachments to retain the degree of professionalism that your readers demand.
Always remember your mobile users
When creating your email marketing campaign, don't forget to design your email with mobile users in mind. You should make it mobile-friendly so that users can simply navigate and read the entire email.
Do's and Don'ts of Email Marketing
DO'S
DON'TS
Make Website signups a priority
Make sure you include a prominent signup box at the top of each page. The location of an email registration form on your website should be a top priority.
Use clichés and heavy jargon
Avoid sounding like everyone else in your emails by avoiding clichés and jargon. Compose your emails as if you were writing to someone you know. Make an effort to be a friend rather than a marketer.
Start email marketing immediately
Establish email marketing as soon as you start your firm to avoid one of the most common email campaign pitfalls. It doesn't matter whether you're sending it to a small group at first.
Depend a lot on images
Many of your readers may view emails with images turned off. Hence, limit the use of pictures and ensure that all of your vital ideas are conveyed in plain text so that your readers do not miss them.
Disconnect automation in time
When you retire an automated campaign, be sure to add a "stop block" and detach the source from it. When archiving, rename the campaign and build in logic to account for undesired looping.
Wait to change email campaign
Do not wait till you have "enough" subscribers before starting a new email campaign for a particular list. As it can lead to reduced engagement when you eventually send out your emails.
Send relevant emails to the target audience
Don't let people who don't understand your business tell you how to run it. Use segmentation to ensure that the most relevant emails are sent to the correct recipients.
Send plenty of emails
There is a huge email marketing risk if you do not restrict the number of emails you send out to your subscribers. Getting a lot of emails from you may lead them to unsubscribe from your newsletter.
Remove subscribers who are uninterested
People that aren't interested in hearing from you should be removed. Learn to write solely for your most ardent supporters. It's more entertaining and beneficial to your subscribers.
Use too much creativity
Too much creativity may be harmful, especially if it is incoherent. Create your email content with a precise mix of text and graphics, as well as consistent font styles.
The 5 Ts of Email Marketing
Tease
Use your subject line to tease the email content within, but be sure you can keep your promise. When you've gotten your consumers to open their eyes, it's time to tease them with your content. Find the sweet spot between having enough copy to encourage a click and not having so much that they've acquired everything they need without clicking.
Target
It is critical for organizations that use email marketing to recognize that their objective should not be to send emails to everybody and everyone they can. The more customized communication is, the more effective it will be. Therefore, use what you know about your consumers and provide them with material that they are more likely to respond to.
Teach
We all enjoy learning new tips and methods to make our lives simpler, which is where your brand comes in. Using your email as a teaching tool not only boosts customer engagement but also helps improve brand perception and may be utilized as a viral marketing strategy.
Test
What's the point of settling on one subject line or image when you can try several? There is no need to stick with a certain layout when another one may be more effective. Direct mail marketers would need months to understand what you can learn through email marketing in one day. So, make a test plan and stick to it.
Track
We believe it is worth repeating in a campaign where success should be judged by engagement rather than income. That's why tracking is important. Not only will you be able to demonstrate your progress over time, and will be able to quickly correct a mistake, but you will also be able to observe exactly what material your audience is interacting with, which may guide your decisions.
Conclusion
Now that you know what they are, you'll be able to avoid these email marketing mistakes. Email marketing is a powerful tool for generating revenue from your target audience. They'll be reminded of your company and be able to see the most recent news and promotions you have to offer. It is not, however, a piece of cake, and you should be inventive in how you construct your advertising. You should be able to build a successful one that generates as many sales as possible by understanding the faults and things you shouldn't do. You can check out our blog on Creating an Email Newsletter, and get started with your Email Marketing Campaign right away!