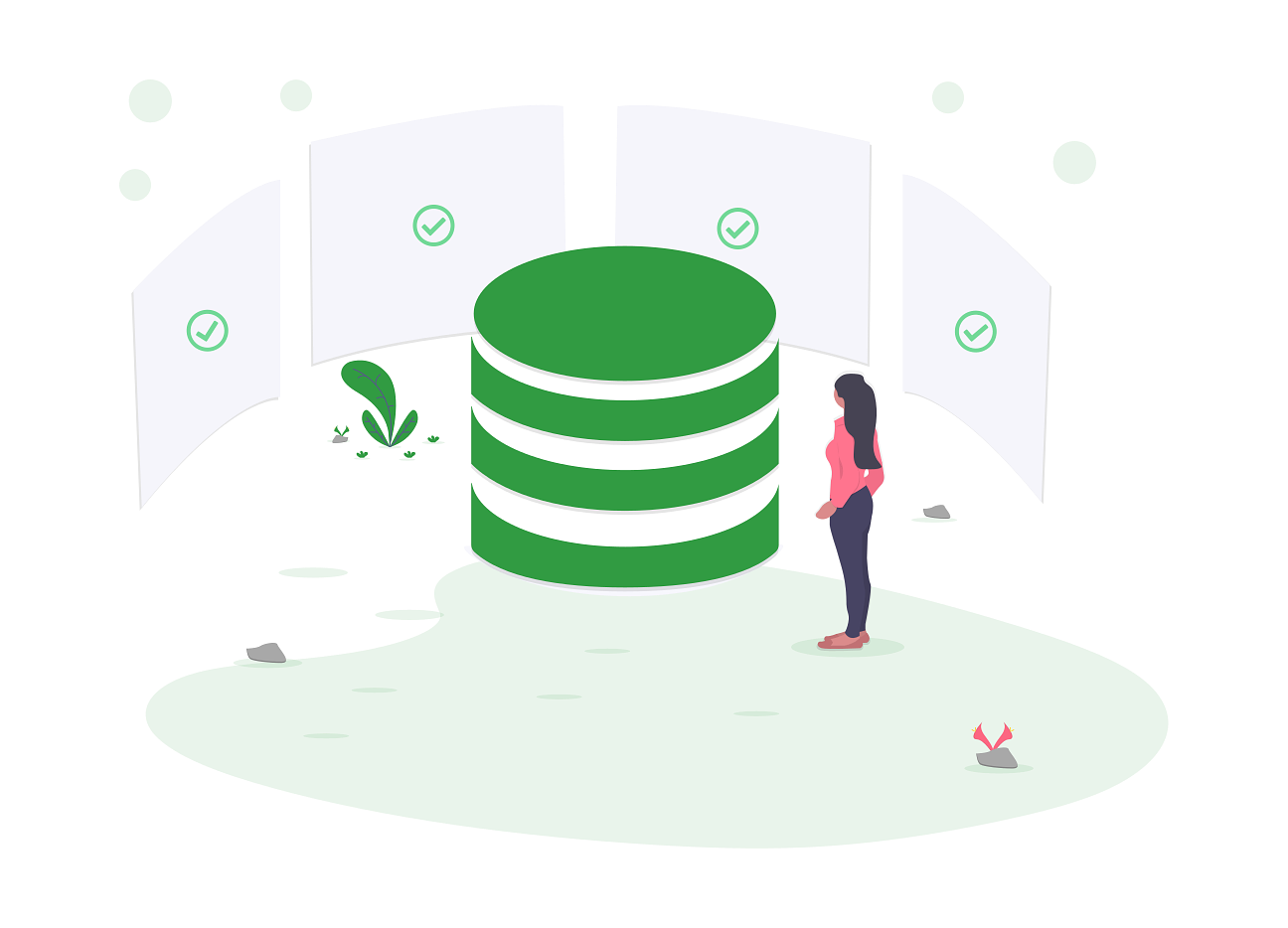 The terms TOFU, MOFU, and BOFU are often misunderstood by sales and marketing professionals. They may sound to be edibles, but they actually symbolize the many stages of the buyer's journey (top of the funnel, middle of the funnel, the bottom of the funnel), each of which necessitates the delivery of relevant information at the appropriate moment to drive the prospect through the funnel.
Each step must give the right kind of marketing to pique the attention of leads without becoming overbearing. It's critical that your lead and nurturing efforts provide the correct kind of content at each stage of the buyer's journey—yet 65% of marketers say they're not aware of what content is ideal for which stage. So, let us go through an in-depth understanding of TOFU, MOFU, BOFU strategy, and what content you should be providing at each stage.
Decoding the Marketing Funnel
Consider how a funnel is shaped. The top end is broad, but the center section narrows dramatically until it reaches the bottom, where the two sides almost touch, forming an inverted triangle. The marketing funnel follows the same pattern:
The initial stages of marketing, when you're trying to acquire clients, are at the top of the funnel (TOFU).
When you engage prospects, you are in the intermediate stage, or middle of the funnel (MOFU). This is the point at which the discussion begins and you gain their attention.
When prospects are at the decision stage, they are at the bottom of the funnel (BOFU). They are most likely to be persuaded to buy your products or services at this stage.
Because each stage corresponds to a distinct point in the buyer's journey, it needs different sorts of content to drive prospects along and convert them to leads, and finally to customers.
By developing content that is relevant to each step of the buyer's journey, you can map out content touchpoints across the buyer's journey.
Content at the top of the funnel that addresses people in the awareness stage of their journey is mapped to each stage. These are people who are seeking information, tools, and insights to assist them to deal with specific problems.
For individuals in the contemplation stage, information in the middle of the funnel covers additional in-depth research. They're attempting to assess whether or not your items or services will meet their requirements.
Bottom-of-the-funnel content focuses on showing prospects how your products or services are a good fit for them. This entails pursuing people who are in the process of making a choice with the aim of converting them into consumers.
Objectives at the TOFU stage
The goal of a TOFU stage campaign should be to target a relevant audience. The sort of goods or services you're advertising will determine your goals. The goal of digital marketers for online shops might be to utilize keywords to target consumers by displaying them the most accurate results based on their previous searches, searched terms, demographics, and other factors. If you're selling a product online, your goal should be to lead the consumer to the appropriate page where they may complete the transaction.
There are certain possible ways to accomplish TOFU objectives. Some of them are:
Online advertisement: Placing advertising online on websites and search engines might help you acquire consumers during the TOFU stage. Remarketing Ads (whether in Google Ads or Facebook Ads) allow digital marketers to reach out to potential prospects based on prior visits to their websites. Online campaigns, when combined with particular strategies, may target audiences that have previously visited specific pages on your site or taken specific activities, and advance them to the next stage of the sales funnel.
Keyword analysis: Prior to the optimization procedure, keyword analysis is carried out to determine which terms have a high search value. Search Engine Optimization, or SEO, is the process of using relevant keywords on your product page and placing your advertising online in a targeted manner. SEO firms aim to target keywords that are either high in value but have a lot of competition, or high in value but have a lot of competition.
Optimizing your website: You could want to start by optimizing your website to help it rank higher utilizing relevant keywords on the Home and product pages, based on the best keywords. The higher your website's page rank (in Google's case), the higher it ranks for your keywords. Getting your pages to rank first may be as simple as optimizing your site for speed and mobility.
Blogs: Answer a particular query about your product or service in a blog post. Many advertisers utilize relevant keywords, intriguing articles, and advertisements embedded within engaging content to target customers through guest posts, sponsored blog posts, and even their own blogs. Blogs, articles, infographics, listicles, and other TOFU material will pique people's interest in your topic.
MOFU Content Types
MOFU content types are different from TOFU and BOFU. The goal of the middle of the funnel content (MOFU) is to help individuals engage and evaluate the benefits of what you have to offer over your competitors. While top-of-the-funnel content shows prospects that you know what you're talking about and are using it to help them, the goal of middle-of-the-funnel content (MOFU) is to help individuals engage and evaluate the benefits of what you have to offer over your competitors. But it's more than just declaring "our product is superior to theirs." This is where you nurture your leads.
Some of the MOFU content examples are case studies, whitepapers, webinars, and social media posts.
Case studies: A case study demonstrates the benefits your product or service has brought to another firm to let customers see it in action. A case study is a type of research report that focuses on how your product improved the bottom line for a customer. It takes readers on a trip from the initial problem to the solution's implementation and outcomes.
Whitepapers: The purpose of a whitepaper is to provide extensive information on a topic in order to demonstrate why your solution is the best alternative. When offering answers to their problems, the goal is to be convincing and authoritative. When you back up your claims with facts rather than simply your subjective view on why a product is so amazing, it's a lot simpler to persuade consumers to buy it.
Webinars: A webinar is mostly a live event in which subscribers join up to get particular training or information, typically in the form of a 30-to-90-minute presentation. The ideal approach to make a webinar interesting enough for people to attend is to provide plenty of time in the end for a Q&A session with a true expert – someone your subscribers will want to have a conversation with.
Social media posts: Social media provides a whole lot of options for nurturing leads. It's a great way to interact with others who leave comments, ask questions, and share your content. It's also refreshing for them to realize that you care enough about them to answer all of their issues. Make sure, however, that your social media channels are appropriate for your intended demographic.
BOFU Content Types
As the customer journey nears its conclusion, it is the content of BOFU that reflects the last phase. Prospective customers are directed to information that offers the product at this point of the funnel, which includes testimonials and product walkthrough videos as well as product demo and consultation sessions.
Testimonials: In this final step, testimonials are extremely significant since they provide third-party approval of your product or service. If you want your customers to believe that you are the correct solution, you must provide them with testimonials that show how your product or service adds value to their business.
Tutorials: A prospect may require an extra push to make a decision in your favor. Video tutorials demonstrate that you are ready, willing, and able to do some hand-holding to make them feel comfortable with what you're selling, which increases their confidence to make the purchase.
Product demo: Demonstrate how your product genuinely works to your audience. Show your product's features, advantages, and how you outperform your competitors on-site or in a video. The more your prospects understand how your product works, the more likely they are to buy it.
Free trials: Everyone likes free products, and that is why free trials are an excellent way to move leads closer to conversion while incurring no financial risk. If your product is worthy and useful, they will be more likely to upgrade to premium after testing all tools and features.
Conclusion
Although lead nurturing via TOFU, MOFU, and BOFU content may appear straightforward in principle, it is not. Consider your entire lead nurturing strategy, produce the appropriate content, and assess the leads you convert as they go down the sales funnel, as it takes time.
Putting out the effort will undoubtedly pay off. According to research, organizations who succeed at lead nurturing produce 50% more sales-ready leads, and those leads make 47% greater purchases than leads who are not nurtured. A complete acceptance of funnel-focused content is part of an inbound marketing approach. You'll attract more leads and convert more paying clients if you have a full deck of TOFU, MOFU, and BOFU content.