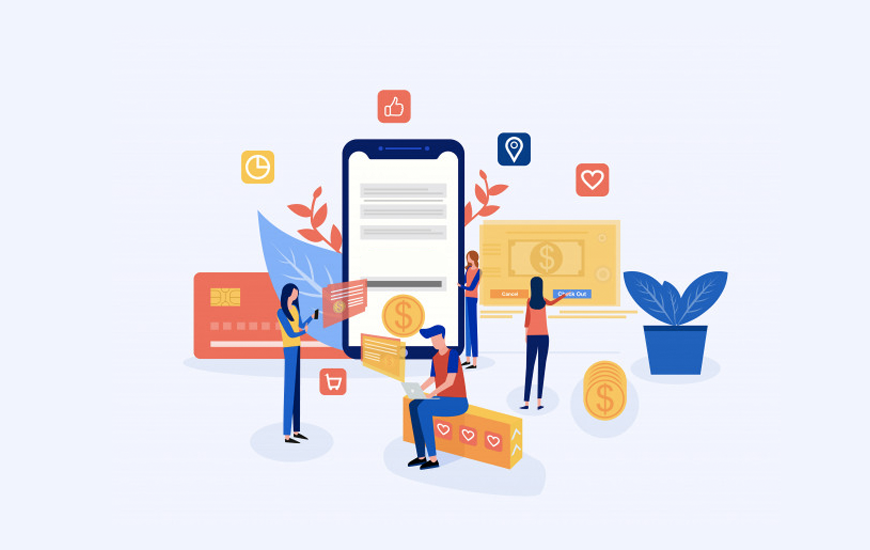 App developers create their apps based on a need–either for their organization or a perceived need in the marketplace. They often offer their apps for free to generate interest and buzz, but the sustainability of their apps depends on generating revenue. After all, updates and upgrades on the app encourage users to keep coming back for more.
Enter app monetization, the ability to generate revenue from an app that is still available for free to users.
What is App Monetization?
App monetization is the process of turning a consumer base into a revenue stream for advertisers and developers. Paid apps, in-app purchases, advertising, and other options are some of the tactics that can be used to do this.
With a large number of smartphone applications available for free download, content developers must find new ways to make money while keeping their customers happy. If two apps are similar to one another and one is free, which do you think users will gravitate toward?
The good news is that monetizing smartphone applications can be done in a variety of ways that do not detract from the user experience. App monetization firms specialize in these models, making them a good fit for app creators.
Advantages of App Monetization
Below are some of the advantages of using an app monetization company:
· Varied Range: You'll be able to utilize a wide range of monetization options–without having to do all the back-end research yourself.
· Worldwide mobile traffic: You have the ability to monetize mobile traffic from all over the world.
· Improving CLV: App monetization experts can help you improve a customer's lifetime value (CLV).
· Assist to make a profit: Platforms for monetization can assist an app in running and profiting from the most appropriate advertisements.
· Direct access to well-known labels: Monetization experts have direct access to programmatic customers representing some of the world's most well-known labels.
· Few Rivals: Since many applications are free, you would have fewer rivals in your niche if your app is paid–if that's the best option for you.
What Are The Top Ad Monetization Trends in 2021?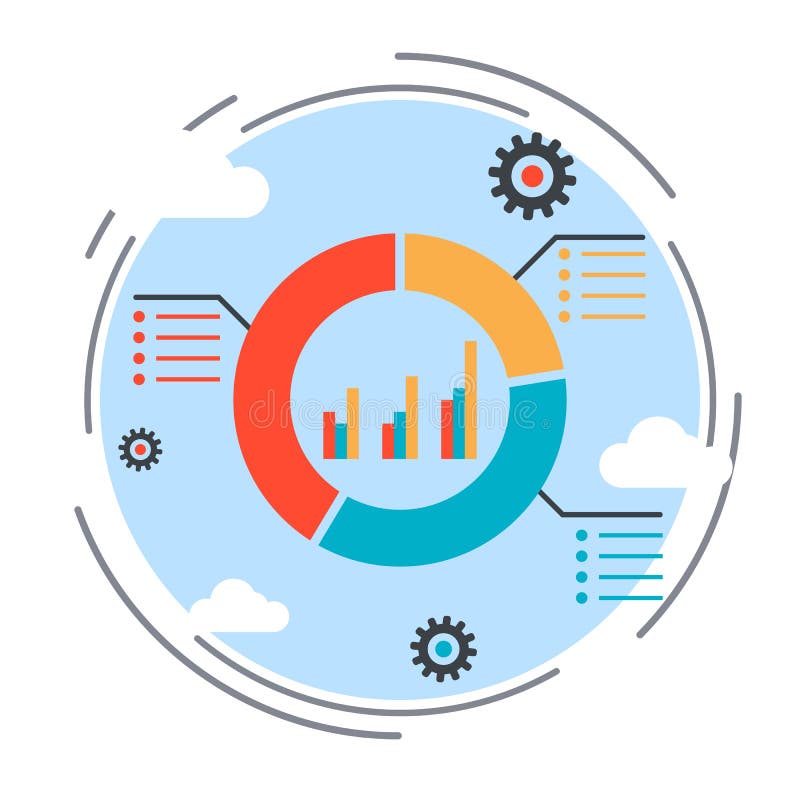 By 2026, the smartphone app industry is expected to be worth $407 billion, and the number of ways to monetize an app continues to grow. Despite considerably higher percentages of ad placements, the pandemic has resulted in lower advertiser investment overall, resulting in lower growth of in-app ad spending. Around the same time, it has shifted mobile time away from travel-related practices and toward social media, video streaming, gaming, health and wellness, and news applications.
In-app advertising
The positioning of advertisements within your app is known as in-app advertisement, and it's an essential part of the app monetization ecosystem. According to Statista, smartphone ad spending reached $190 billion in 2019 and is expected to reach more than $280 billion by 2022. In-app advertising as a monetization model is applicable to all verticals and provides a variety of options to be compensated for showing advertisements to the customers. In-app purchases are made inside the app and provide consumers with extra content or additional functionality.
· Interstitial Ads: This is the largest ad type in terms of size; an Interstitial ad is designed to take up the entire smartphone screen in order to attract all mobile device attention to a single ad post. These advertisements are a two-edged sword: on the one side, they guarantee that smartphone consumers see an ad; on the other hand, they irritate consumers and make them less open to the marketing advertisement that app advertisers want to offer.
· Banner Ads: This smartphone ad format is similar to a web banner ad, but it has its own set of restrictions. Since it takes up only a tiny amount of space on a smartphone device, people don't pay it much attention. On iOS, banner advertisements cost $0.20 to $2.00 an Ad, while Android applications cost $0.15 to $1.50.
· Video Ads: Video advertisements are one of the most effective smartphone ad formats currently available with Google, Facebook, and Vungle as the market leaders. In a nutshell, a smartphone video ad is a brief video (up to 15 seconds) that presents an app and provides a direct connection to download it. Cost per impressions ratings for smartphone video advertisements vary from $0.50 to $5.00 on average.
· Native Ads: Native Ads are the most effective of all forms of mobile ad formats, according to app advertisers, because mobile users don't view native ads as standard digital ads and therefore aren't as irritated by them. Essentially these are ads that very closely resemble the app's own content but are paid for by an advertiser. Native advertising may be designed in a variety of sizes and introduced in a variety of ways across various platforms, but their average price varies greatly.
· Text Ads: Finally, much as on a laptop, the most basic kind of smartphone ad is a text ad. Google AdWords, one of the two most popular online advertising sites, charges between $1 and $2 per click.
Freemium Model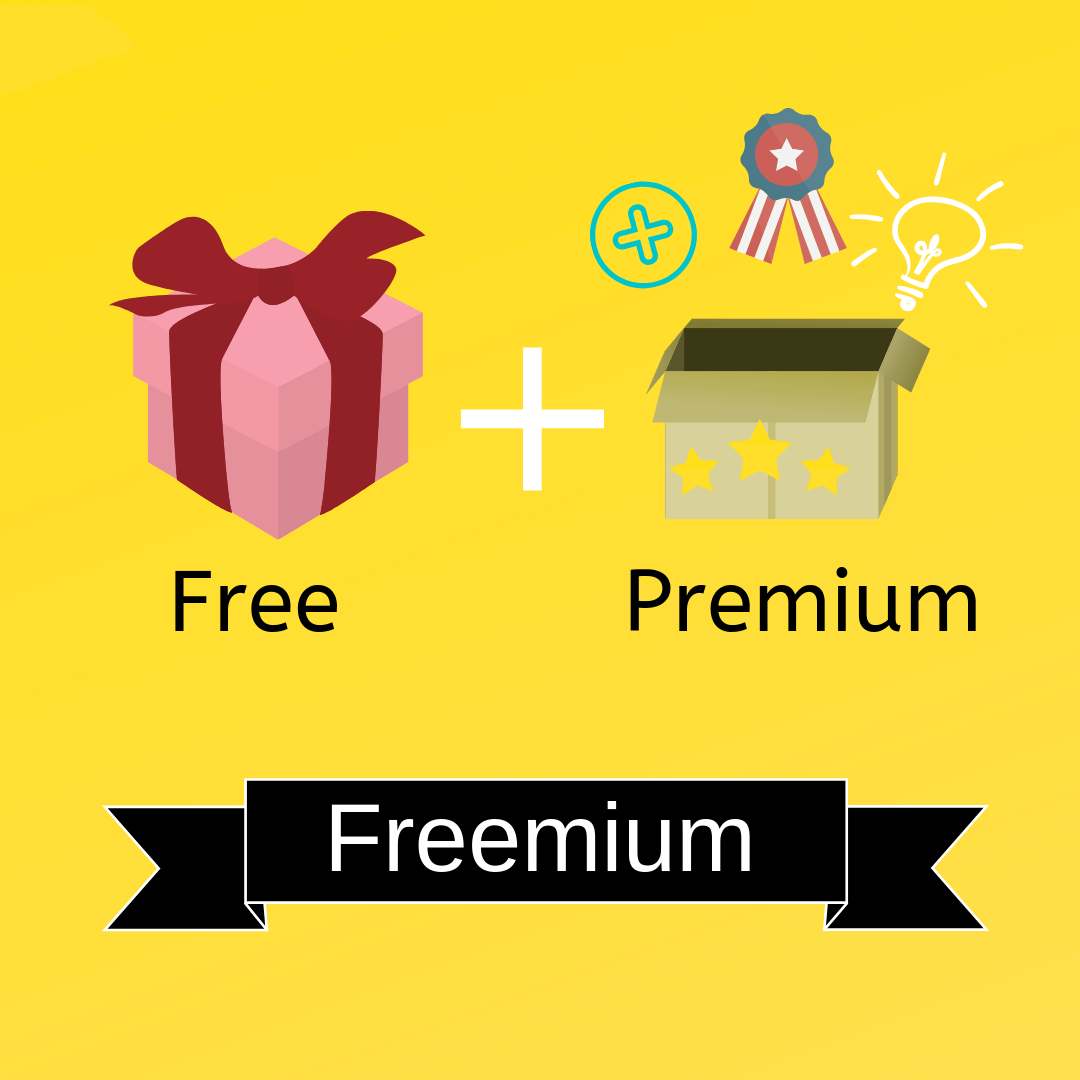 Many applications have a freemium option, which allows people to use the software for free, with advertisements. Users are sometimes reluctant to pay for an app they haven't downloaded, so a freemium service is a common option for allowing users to trial the app before agreeing to a subscription.
When you have a freemium service, you have the opportunity to demonstrate your worth to the consumer and persuade them that your product is worthwhile. Since it is much easier to attract customers when the app is free, the freemium model is likely to stay popular.
For example, Dropbox, a well-known cloud storage website, provides a free plan of up to 2GB of storage for backups and easy file sharing. The Pro package, which has more storage (1TB), is just $9.99 a month. Dropbox's freemium model is designed to demonstrate how simple it is to backup and exchange data using the Dropbox framework. Its strategy works because you can back up from any location, even your mobile device. And anybody who has pictures or videos would tell you that 2GB is never enough. Once you see how easy it is to use, the $9.99 a month upgrade feels like a no-brainer. Enter the subscription model.
Subscription Model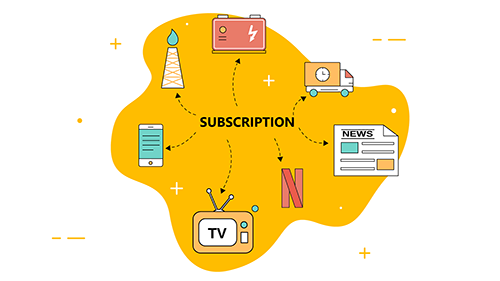 A subscription monetization model is also available for upgrading the user experience and removing advertisements. According to a Sensor Tower survey, sales for the top 100 premium apps in the United States increased by 21% in 2019, from $3.8 billion to over $4.6 billion. A well-known example of this model is Spotify. Anyone can download Spotify and start listening to music with advertisements, but their unlimited ad-free option needs a monthly subscription. Many apps also allow a one-month free preview of the subscription package so users can see what they're missing if they stick with the free version.
Take Netflix, for example. It's one of the most well-known businesses in the world, with earnings that have increased by 23% or more each year since 2018. It is currently the most profitable organization that operates solely on a subscription basis. Netflix prioritizes three areas of investment: (1) content; (2) technology; and (3) marketing. Netflix's revenue is based on the subscription business model with users paying a flat monthly rate to stream television shows, movies, and specials right to their living rooms. There's a host of other options for a subscription model.
Paid Mobile Apps
When mobile app stores first opened, the bulk of users were paying, and it was the only way to monetize them. Later on, ads and in-app purchases kicked in, and the paid apps model shrank dramatically from about 90% in 2011 to hovering about 50% by 2017. There are already some product categories where the paid apps model is more profitable than those today. According to Statista, the average price for paid iOS applications was $4.37 in 2018 and $4.86 for paid Android apps.
Think about the highest standard premium video player experience for your Android smartphone, the paid mobile app MX Player Pro. Since it is a paid service, you can watch music videos and other entertainment programs that you won't find on other video applications. It has a large storage capacity for video songs and services and privacy and children's lock available and consistently receives great reviews.
In-app Purchases
Many mobile applications depend on in-app transactions to function, for instance, 95% of Google Play Store applications are free, with revenue generated by monetization mechanisms such as in-app purchases. In-app purchases are worth $380 billion globally, making them a lucrative way to increase the app's revenue. Gaming apps may be one of the most popular examples of monetizing with in-app purchases.
In-app purchases for computer games are split into two categories: consumables and non-consumables. Consumables, such as in-game money, are only available for a limited time, while non-consumables must be bought only once. Unlocking a stage or character skin is an example of a non-consumable in-app purchase.
There are a lot of advantages to in-app purchases. Games like Clash of Clans, Dead Trigger 2, BADLAND, CSR Racing, Madden NFL 25, FIFA 14, and a slew of other titles are all available for download. We have the power to determine how much money we spend. You can play these games or use these apps for free without having to buy anything, however the desire to "get to the next level" runs deep. Buying gems or coins for use in the game will help you to move to the next level much more quickly.
Conclusion
According to a survey by app research company Swrve, 2.2% of gamers spend money on an app, with the top 10% of the group accounting for 46% of all revenue. There is a flood of free apps available, and revenue is highly reliant on the scale. In-app transactions are becoming more common, and the industry is becoming more democratized.
Paid apps, on the other hand, are not performing as well with consumers across platforms; however, they will continue to account for a significant portion of smartphone sales in the future.
As a whole, app monetization strategy is a fantastic way for app developers to expand their user penetration and generate new revenue sources. The key is to work with a knowledgeable professional to help you decide which route is best for you. For more insightful content like this, visit our blog!