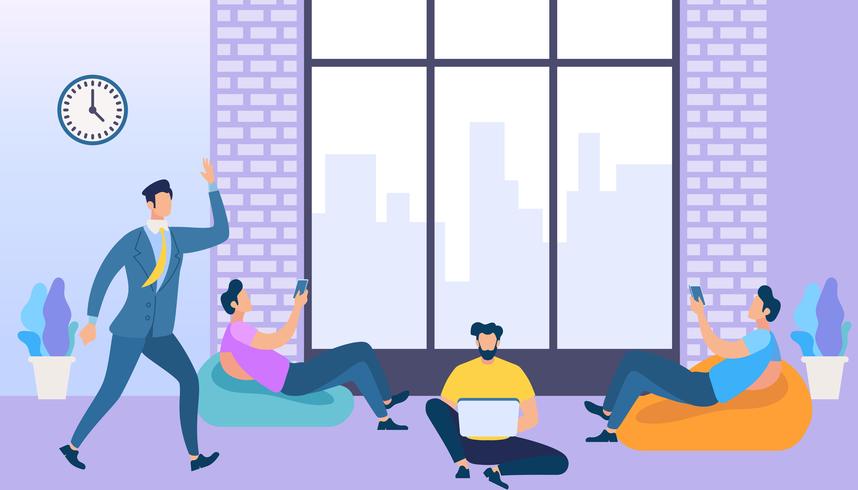 News content has been available on digital platforms since 1983, when Knight-Ridder launched Viewtron, a device designed to send electronic news to readers. But it was only in the mid-1990s, particularly after the launch of the Netscape's Navigator web browser, that online news really took off. Several newspapers made their content for free at the beginning on the internet including CNN, USA Today, and The New York Times. 
Once they gained popularity on the internet, they adopted an ad-supported model. Advertising remains by far the most important source of revenue for digital news media.
Changes in Online Viewership with Subscription
This ad-supported model was soon monopolized by tech giants like Google and Facebook that had accumulated massive scale and vast data on audience behaviors. 
The Growth of Subscription Models
Financial newspapers, such as the Wall Street Journal and the Financial Times, have often used a subscription model, with only a few stories available for free. People were required to pay for financial content but not for general news such as politics, sports, and news. However, as ad sales fell, the New York Times and other national publications followed suit.
Subscription Growth of Major Newspapers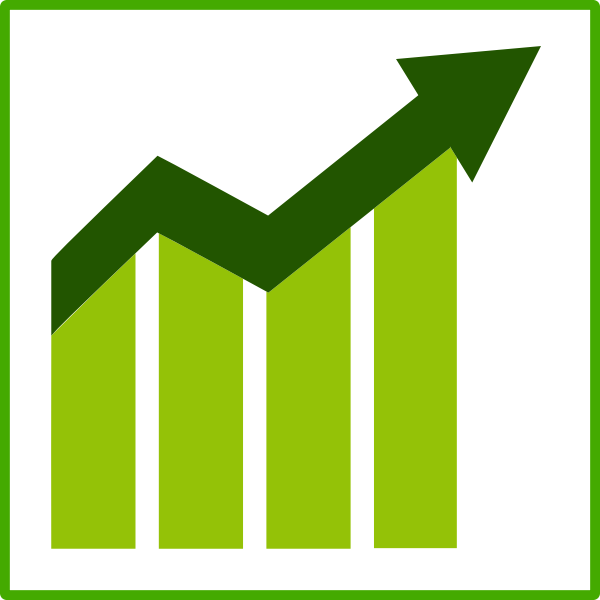 Digital subscriptions are now an important revenue source for many major news outlets. The New York Times had over 6 million paying subscribers at the end of 2020. This number was up 3x from 2016.
For the same time period Washington Post's subscriber base was estimated to be nearing 3 million, up nearly 50% from the end of 2019.
Encouraged by the impressive growth reported by large media outlets, many smaller publications have also adopted the digital subscription model. .
Although charging for content may decrease site traffic and result in lower ad revenue, for some publishers the trade-off may be worthwhile. Audience engagement and brand value improves because readers have shown enough interest in your material to pay for it.
Strategies for a Successful Subscription Offering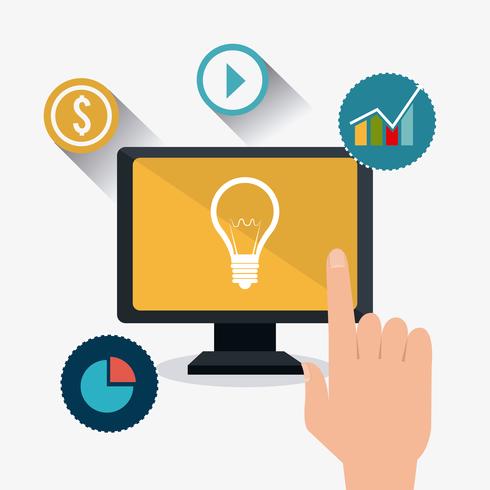 Subscription-based websites should concentrate on increasing long-term consumer satisfaction rather than focusing on just attracting a larger audience with click-bait headlines.
For smaller websites just venturing into subscriptions it may be useful to have a soft paywall that allows users to read a few articles for free. For instance, you can allow non-paying members to read 5 free articles a month. But once they reach that threshold, they would have to pay to read more articles.
Another successful tactic is to keep the articles free but offer meaningful perks to subscribers such as ad-free access, the ability to comment on articles, or the ability to contact the author directly.
A big factor in any recurring-revenue model is subscriber churn. Proactively engaging with subscribers via polls/surveys, keeping them informed of site changes, and offering value-added services are good ways to reduce churn. Offering the opportunity to pause rather than cancel subscriptions is another useful tactic.
Major Subscription Service Providers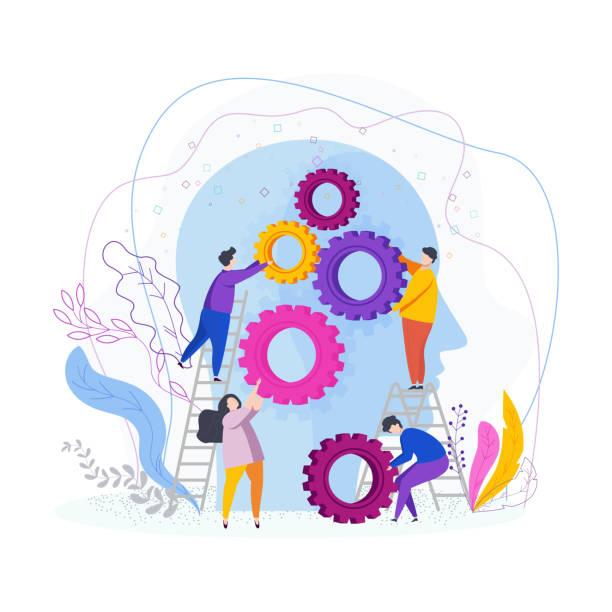 Some of the top subscription management software are Podia, Payhip, Subbly, 2Checkout, Aria Systems, Salesforce Billing, SaaSOptics, Cleverbridge, Chargify, SAP Commerce Cloud, Elastic Path, Zuora, FastSpring, OneBill, NetSuite SuiteCommerce, Ericsson ECB, goTransverse TRACT platform, Vindicia, Reilly, Recurly, Pabbly, Chargebee, and ChikPea O2B.
Publir's Subscription Offering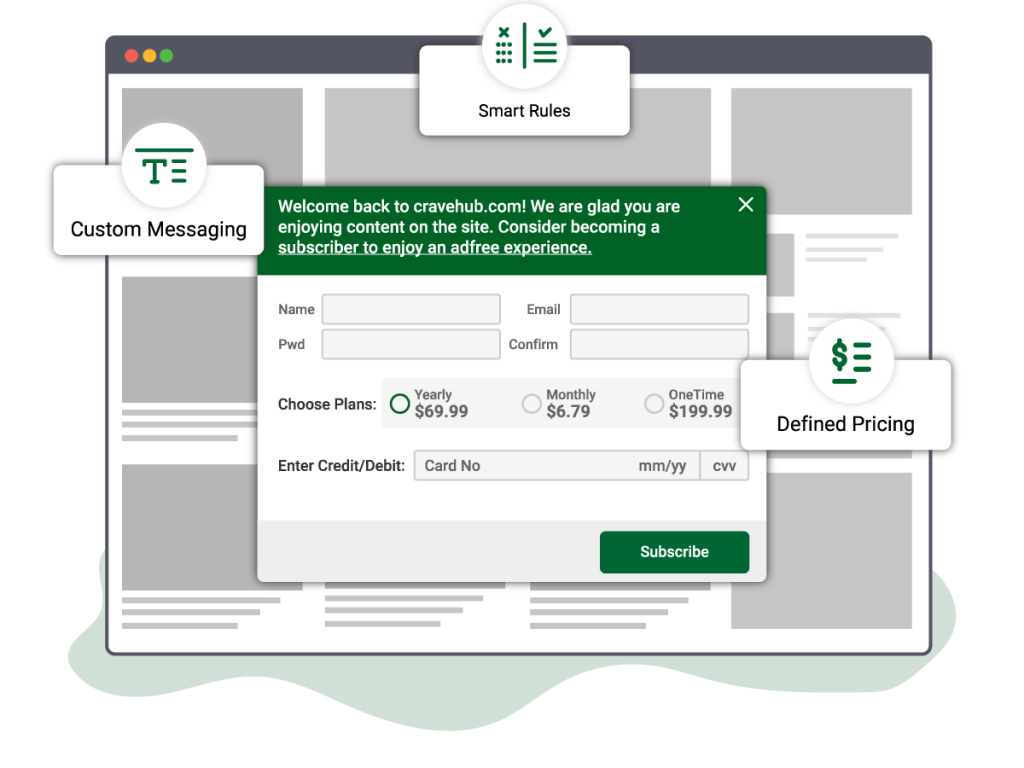 Publir subscriptions encourage your readers to pay a small monthly fee for a clean, ad-free experience. Our tool automates all essential aspects of a subscription management program, from authenticating customer addresses to handling credit card purchases and replacing expired credit cards. Furthermore, our product combines lessons from popular subscription offerings on a daily basis, maintaining fast growth and low churn.
Dozens of publications use Publir's subscription tool, which has an established track record of driving growth and reducing turnover. In order to maximize sales, we also use our ad industry experience to advise clients on optimal pricing and Zero-party data techniques.
Conclusion
In an era where issues surrounding ad tracking and data security are gaining traction, many online news consumers realize that "free" content has a price – their privacy. Not surprisingly, the demand for subscription and billing management is projected to rise from USD 2.90 billion in 2016 to USD 6.01 billion by 2021. This number will only increase as there is a growing number of readers who are willing to pay for good content.