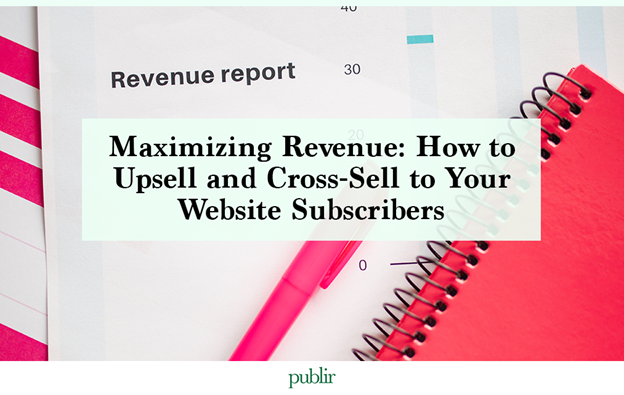 You've been reading and reading about website revenue, but you still can't find that groundbreaking idea that strikes you as you've finally found it? Well, that means we must get back to the basics of sales.
Two powerful tactics to increase revenue are upselling and cross-selling. You may boost your sales while giving your audience more value by providing your subscribers with other goods or services that go along with their first purchase. Let's see how to do that, and what's in it for you.

Did you know that upselling, on average, increases a business's revenue by up to 30%?
H2: What Are Upselling and Cross-selling?
Let's first establish what we mean by upselling and cross-selling before moving on to the tactics. Offering a more expensive item or service to a client who has already made a purchase is known as upselling. Contrarily, cross-selling refers to the practice of recommending an additional good or service to a client who has previously made a purchase.
For firms, especially those with subscription-based business models, upselling and cross-selling may be effective revenue-generating strategies. By utilizing these techniques, you can easily improve client interactions and raise the lifetime value of your subscriptions.
Imagine having 1000 subscribers with a subscription of $3.99. That's $3,990 USD, make a small upsell to half of them, and motivate them to change their plan to $7.99, and you'll increase your monthly cash flow from subscriptions by $2000.

Upselling is simply one of the best ways to increase revenue. Especially when you've already got the client base, and it's just waiting for you to act.
A good cross-selling example, on the other hand, would be a person subscribing to you and then offering them something at a discounted price because of their purchase.
H2: Understanding Your Audience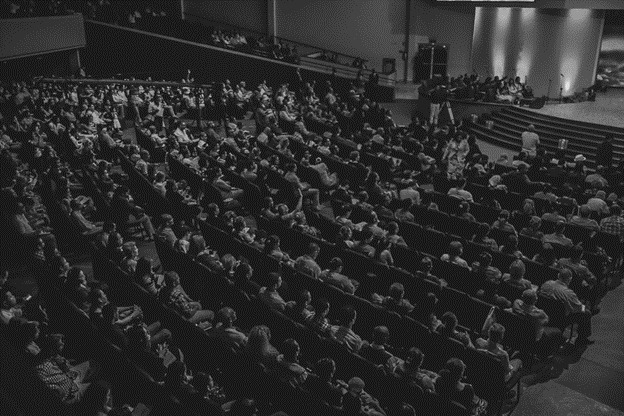 Understanding your audience is the first step to mastering upselling and cross-selling. A good idea is to segment your subscribers based on their interests and behavior by evaluating subscriber data and learning as much as possible about them.
If you have a set of subscribers, for instance, who consistently buy fitness-related products, you may offer them supplementary items like exercise gear or vitamins. If you don't know where to get those, or to source them, becoming an affiliate of a large company like Amazon, might be ideal for you.
You enhance the possibility of a successful upsell or cross-sell by customizing your offerings to each category and forging closer bonds with your subscribers. Therefore, the closer the products and services you offer are to you personally, the bigger the chance of a cross or upsell.
H2: Create Different Offers
Once you have an understanding of your audience, the ways to increase revenue are countless. However, it's of utmost importance to develop unique offerings that go beyond what your members initially purchased.
Search for goods or services that improve the subscriber's experience and make their subscription more valuable. Developing exclusive deals for members is a successful strategy for producing a variety of offerings. You might, for instance, grant subscribers early access to new goods or services or give them a discount on subsequent purchases.
Make sure to draw attention to the advantages of the upsell or cross-sell while presenting your offerings. Describe how the extra item or service will improve the subscriber's experience and increase the subscription's value and give it at a much-discounted price, compared to what its standalone cost would be.
What is the Best Time and Place to Offer Subscriptions?
Cross-selling and upselling are highly dependent on location and timing. To optimize the impact of your offers, present them at the ideal moment and location.
Make the appropriate time decision while presenting your offers. Consider offering an upsell to a subscriber group, for instance, if they commonly buy a certain product or service, just after they've made a purchase. The same thing you can do with certain articles or pieces of content. Make your offers relevant.
Think about where you'll display your offerings when it comes to placement. Will you put them in a pop-up window or the sidebar of your website? Will you include them in your email marketing campaigns? Try out several placement strategies to determine which ones your audience responds to the best.
H2: Ramp Up Subscription Tiers
Another great idea is utilizing subscription tier upsells to increase income from current customers. You may entice users to upgrade to a higher tier membership by providing more features, advantages, or content. Understanding your members' requirements and preferences is crucial for upselling subscription packages. Analyzing and segmenting subscriber data can help with this.
You may design tiered subscription plans that suit your members' tastes if you have a thorough grasp of their demands. Promoting the distinct advantages and worth of each tier helps persuade subscribers to move up a tier. Additionally, it's crucial to make the upsell procedure simple and hassle-free for subscribers.
The Next Step in Your Subscription Game
Instead of relying on affiliate marketing alone, great websites have merchandise and products of their own. Creating a small online store to complement your website is easier than ever. Check out Publir's Quickshop solution that can be seamlessly integrated with your website in minutes.