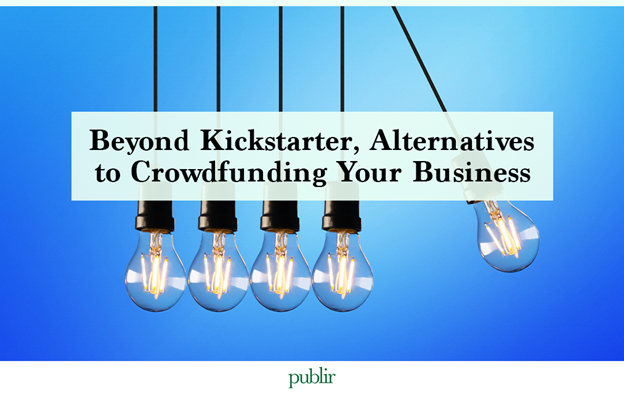 Businesses of all sizes are increasingly using crowdfunding alternatives as complementary methods for fundraising, giving entrepreneurs rapid and simple access to financing.
Numerous firms have received funding from websites like Kickstarter and Indiegogo, but they aren't the only options available. And if crowdfunding websites are the only cash flow you rely on in order to fund your business, you're missing out on amazing opportunities.

There are over 1400 crowdfunding platforms, and here are the 6 best alternatives to Kickstarter according to Investopedia. However, there are other methods aside from platforms that you might want to explore. Let's see what we're talking about below.
What Are The Limitations of Traditional Crowdfunding Platforms?
Although crowdfunding websites are largely successful and super useful in building capital, they have more than a few limitations.
For instance, not all companies are good candidates for crowdfunding campaigns, and even those that are may find it difficult to distinguish themselves in a competitive market. Additionally, crowdfunding might take a lot of time and work upfront to develop an effective campaign that appeals to potential donors, especially if they've never heard of you and your crowdfunding startup.
However, all of that can be avoided if you decide to go another way and crowdfund on your own website, where you can have total control over the goal, and your audience.
What Were People Using Before Crowdfunding Existed?
Before crowdfunding websites came into existence, companies had to rely on conventional means of financing, such as bank loans, venture capital, and angel investors. While these techniques may not be as popular as crowdfunding, they nevertheless have many benefits to offer.
For instance, bank loans are frequently easier to get than alternative sources of finance and generally have cheaper interest rates. However, they also need collateral, which makes them challenging to get for start-up companies without a track record of good credit.
But there's a reason why most small businesses almost never resort to these methods.
Why Do Most Businesses Avoid Loans and Angel Investors?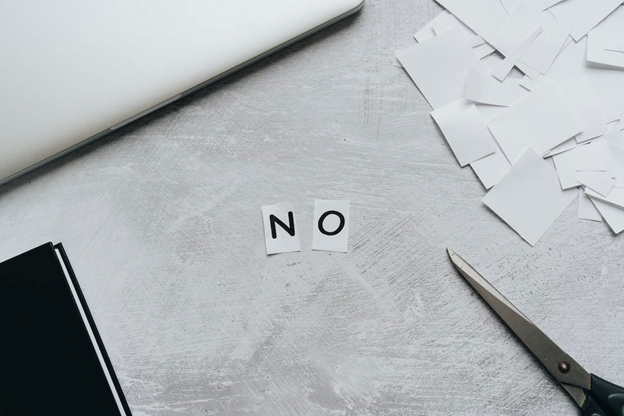 Other conventional fundraising techniques that have the ability to raise higher sums of money include venture capital and angel investors. They do, however, carry the danger of dilution of stock and relinquishment of management authority. The most common dangers that come from traditional funding methods are:
Facing bankruptcy if you fail to pay the loan.
Losing company assets, if it is backed as collateral.
Diluting your stock when dealing with angel investors and venture capital.
Losing control of your company.
Losing direction of your company.
But there is a very smart method that carries no risk that avoids all of these, and yet can be the most powerful of all.
It's called "Pre-Orders." And we can learn from Elon Musk how he pre-sold millions of cars that were yet to be manufactured. Since the car manufacturer required just a $100 deposit to preorder the vehicle, it amassed 1,500,000 backers. That raised over $150,000,000 in a matter of weeks.
How to Use Pre-Orders as a Crowdfunding Alternative?
Pre-sales and pre-orders are fundraising strategies that can be more successful than traditional approaches, especially for companies that have a strong product or service offering. Businesses may generate income and confirm product/market fit before they even start by providing pre-sales or pre-orders. That offers you safety nothing else can.
Pre-sales and pre-orders have various benefits. They may be an efficient approach to create buzz and enthusiasm about a new product or service because they don't require any upfront investments. However, because clients can be unwilling to pay upfront for something that isn't yet accessible, they also carry the potential disadvantage of a lengthier lead time before money is collected.

Pre-orders are definitely high on the list of the best crowdfunding alternatives.  Pair them with turning your website into a dedicated crowdfunding space for your business, and you can easily beat any crowdfunding platform, be it Kickstarter or Indiegogo.
How to Turn Your Website Into a Crowdfunding Space for Your Business?
You have a valuable asset that may be monetized if you already have a following on your website. Creating a crowdfunding platform for your company on your website is one approach to do this.
You must provide your audience with persuading incentives to support your initiative in order to do this effectively. This might be early access to goods or services, exclusive discounts, or other benefits catered to the interests of your audience.
Learn from Tesla and brainstorm a few ideas. Write down the best 10 things that come to mind, then narrow it down to 3 and see what has potential.
Final Words
Ultimately, the best combination of crowdfunding alternatives would come down to turning your website into a place to gather supporters and pairing that with pre-orders or pre-sales can definitely make a big difference. Whatever approach you decide on, Publir has the Crowdfunding tools and integrations to turn your website around in no time.
---