Crowdfunding allows businesses, organizations, and individuals to fund a cause or business by taking small amounts of money from a group of individuals. New businesses can get the cash flow and get their venture running without significant capital. Many of these campaigns take place through social media platforms. 
There are different types of crowdfunding models, depending on the kind of funding received. They include donation-based, debt-based, rewards-based, and equity-based crowdfunding. By 2030, the crowdfunding market will grow to $300 billion. 
However, it should be noted that crowdfunding is not a panacea for raising capital. In fact, only 50% of crowdfunding campaigns are successful.  The key to success is a well-planned launch strategy, an effective marketing campaign, and the backing of your community. This article will discuss how to run a successful crowdfunding campaign. 
Maximize Your Chances of Crowdfunding Success
Follow the Crowdfunding Rules 
Most crowdfunding sites have specific rules around prohibited items. For instance, Kickstarter does not allow crowdfunding for any items that claim to diagnose or prevent any condition or illness, political campaigns, drugs, nicotine or tobacco, weapons, etc. 
Therefore, make yourself aware of the rules before starting the campaign. If you ignore the rules, your chances of success will go down. You should do your research and assess which crowdfunding site works best for you.
Communicate with Your Backers 
You should be fully transparent with your backers throughout the campaign, even after it ends. Sometimes, there are delays with product launches, and your backers have the right to know. It's better to inform your backers about your future plan towards the end of your campaign. Maintaining a healthy relationship with your backers is key to a successful campaign.
Produce Relevant Marketing Materials that are Engaging 
Relevant and high-quality marketing materials will help you stand out from the competition. Making an emotional connection with someone is as important as explaining the product. With so many crowdfunding campaigns, you have to stand out from the crowd. Create strong marketing materials and share them with your networks.
Prepare Your Campaign Before the Launch 
To be successful, prepare the campaign before its launch. Use social media and word-of-mouth publicity to popularize your campaign. Use your personal and company's social media to be active before the launch. Create hype before the launch of the product. Take your time with creating effective marketing campaigns and materials.
Do not make a flyer or video just a day before the launch. Give yourself a couple of extra weeks to build excitement about the campaign and your product. Let know audience understand your product and your business goals.
Examples of Successful Crowdfunding Campaigns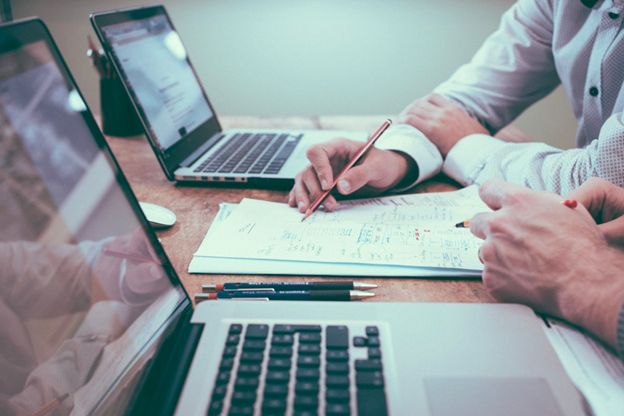 Some of the most successful crowdfunding campaigns include: 
Brewdog: Branded as "Equity for Punks," Scottish brewery Brewdog raised $155 million through crowdfunding. The biggest selling point of Brewdog was its non-profit nature and impact on the environment. Its key advertising tagline was "The world's first carbon-negative brewery." This positioned it in the sustainable space, attracting investors aligned with those views. The key takeaway here is to focus on the niche space where your product is positioned. 
Pebble Time: Pebble Time is a smartwatch launched on Kickstarter. It is the most funded project on the crowdfunding platform, getting over $20 million in funding. Its features are oriented towards customer satisfaction. The emphasis is on the difficulties customers face with other watches, like OLED and LED displays, that make it harder to read in direct sunlight. With an e-paper display, Pebble Time addresses this problem. The project holds the record of the most funded project on Kickstarter. Pebble Time is a successful example of leveraging creativity and branding a campaign around customer satisfaction. 
Gloomhaven and Frosthaven: Funded on the Kickstarter campaign, Gloomhaven is a board game designed by Isaac Childres, who implemented his personal preferences and passions into the game. Due to the campaign's early success, Gloomhaven is already a retail product. Frosthaven is the sequel to the game, which has already crossed the $13 million mark in crowdfunding. Gloomhaven is an example of how passion is integral to the success of any campaign. Creating audience interest is easier when the designer is passionate about the product. 
Running a successful crowdfunding campaign is not as easy as it seems. It requires nuanced planning, effective marketing, and complete transparency with the backers. The most successful crowdfunding campaigns have leveraged their creativity, branding, and passion and made space for themselves by focusing on their customers. 
At Publir, we believe that crowdfunding allows you to get direct support from your users and allow them to become a part of your mission. By seamlessly integrating crowdfunding into your website, Publir Crowdfunding allows your readers to strengthen your voice by supporting you with one-click payments. Being used across a range of industries from politics to tech and entertainment, Publir Crowdfunding has helped businesses raise hundreds of millions of dollars.