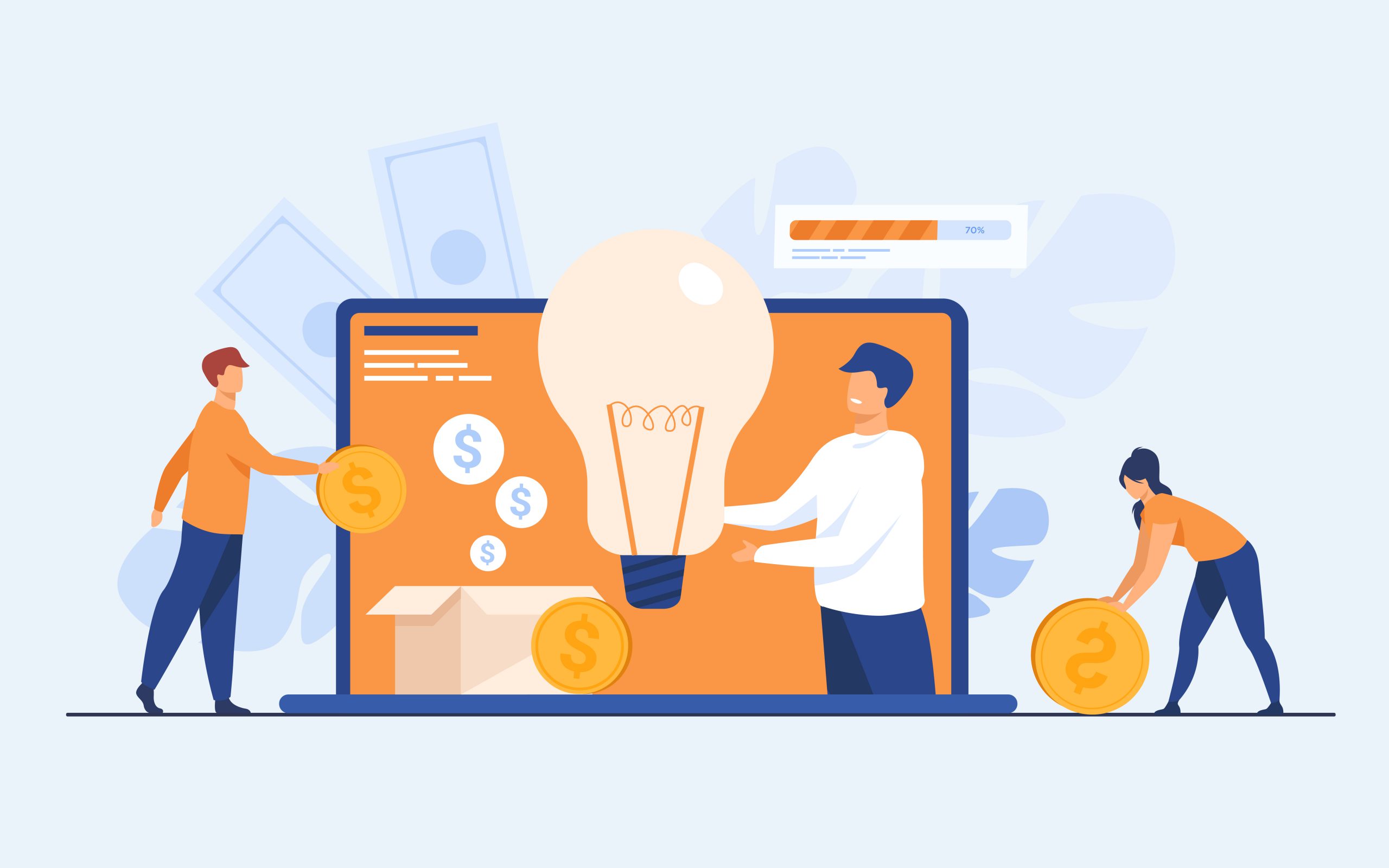 Crowdfunding is a form of capital raise that entails a large number of people contributing small sums of money to fund a project. Hundreds of crowdfunding websites exist today all over the world. Together these platforms have secured billions of dollars for a wide range of ventures. Whether a person is looking to finance a single article, expand their offering, or a starting a brand new digital outlet, crowdfunding has emerged as a viable option for launching new journalism ventures as they provide both money and an enthusiastic seed audience.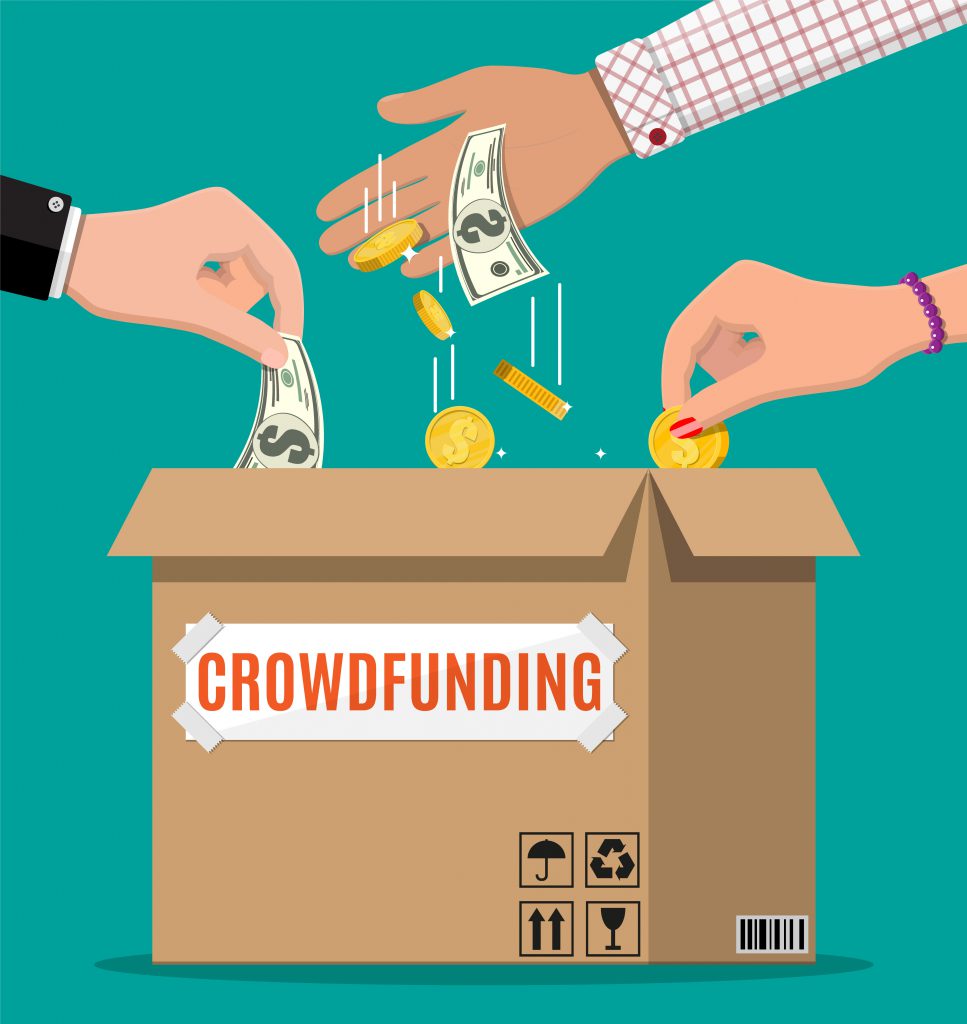 Many people who finance these projects do so without expecting anything in return as they believe in the cause they are funding. Others contribute money to these initiatives in return for early versions of products or services of the company, and the ability to impact future developments.
What are the Issues and Challenges?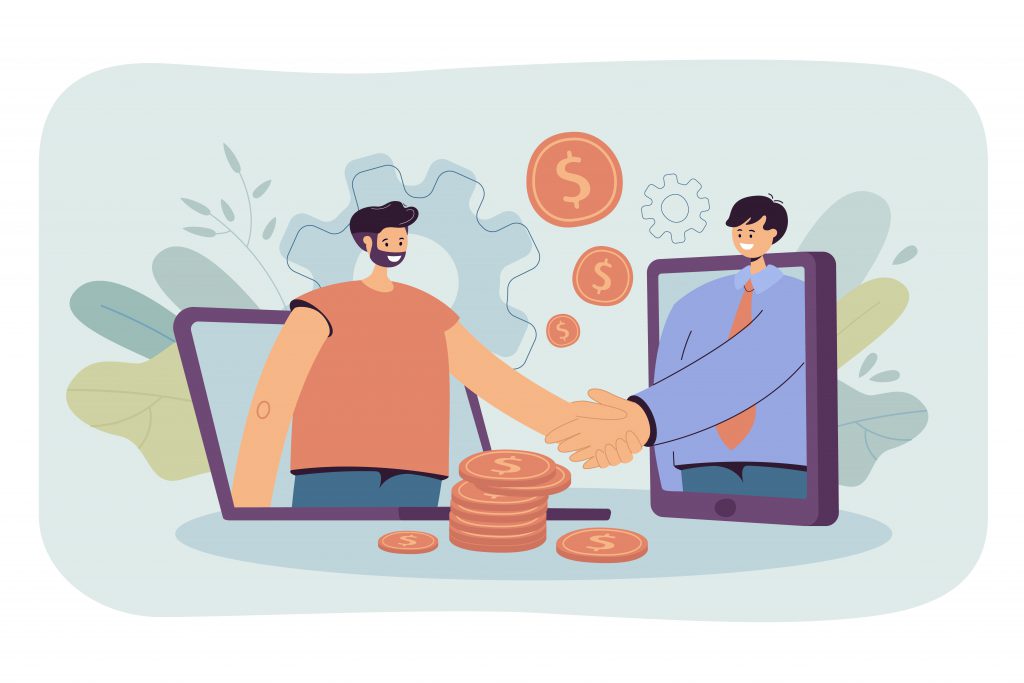 The most challenging issue in crowdfunding is to earn trust for your company and your campaign. You will need to demonstrate that yours is a trustworthy company that is in need of funds to either turn a brilliant idea into a reality or to keep providing services that your users find valuable.
The proliferation of crowdfunding platforms has created a problem for young entrepreneurs as it can be hard to choose one among the many alternatives. Most of these platforms also require contributors to become users of the platform. So many entrepreneurs find themselves becoming unwitting salespersons or brand ambassadors for these crowdfunding platforms.
What are the best Principles of Crowdfunding?
Crowdfunding may be used as a substitute for or in addition to conventional finance channels. It can provide a way to test the proposed product or service, especially as a way of pre-selling it to prospective customers. Crowdfunding, which was once dismissed as a passing trend, is now being taken seriously by many bankers, insurers, and other market growth professionals.
Project founders, funders, and networks are part of a broader network that includes banks, insurance firms, contractors, chartered accountants, and even public or parastatal agencies whose missions include promoting the market growth. These players are rapidly forming alliances with crowdfunding sites or investing in the most promising projects. The efforts are intended to shift their activities to this modern form of finance in order to increase, or at the very least sustain, their appeal to project leaders and contractors.
How to build a Crowdfunding Campaign?
There are certain key points that need to be kept in mind while building a crowdfunding campaign. These key points are essential to get a positive response from the investors.
The ideal match
Choose the right crowdfunding platform for your idea and target audience. Research your target demographic to gain a thorough understanding of your project's requirements and weaknesses. Clarification on the deadline for financing your proposal on the platform is vital. Talk about whether you have to refund the money if you do not achieve your fundraising target, i.e., fixed funding, or whether you can retain it, i.e., flexible funding.
Great pitch
Create a pitch that interacts with prospective donors by being straightforward, persuasive, articulate, and imaginative. Many crowdfunding experts recommend producing as high-quality a product as possible. Describe your project's objectives in an authentic, straightforward manner. Consider creative ways to get help, such as posting photographs or giving a behind-the-scenes look.
Not just about the cash
Crowdfunding is about more than just collecting money. It is all about reaching out to a crowd, making connections, and cooperating with others. You may request in-kind support from others who are unable to donate money. This includes free accommodation, logistics volunteerism, or assistance in providing contacts and services. This will assist in bridging the gap between you and your audience. You should also arrange the benefits in such a way that they interact with your supporters.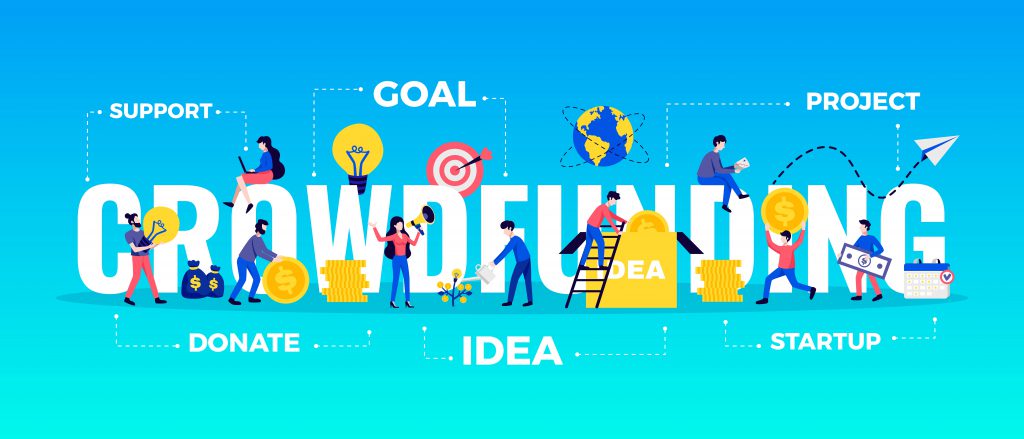 Reach out to others is vital
Make use of your connections, families, and colleagues, as well as their networks and their networks' networks. Social media is a big part of it. Remind people that even though they cannot donate, they can help spread the word and extend the social network. Inform other writers, blogs, and organizations about the initiative so they can help spread the news and report about it. Do not give up after a few rejections, but do not annoy them either.
Always plan ahead
Both campaigns are built on the basis of organizing and organization. Plan your social media campaign, including the tweets you will send, fundraising budget, "rewards" for donors, both real and intangible, and the amount of work you will need to do. You will need a dedicated team to work on your campaign in the weeks running up to its completion, as well as during the fundraiser itself. Crowdfunding is a time-consuming process.
Pragmatism is the key
Be practical in your approach. Calculate how much time and effort it would take to keep the project running, then double it. Keep in mind that journalism is not a product but a process. When you publish your stories, invite your audience to share content, resources, and ideas. Also, make a marketing plan and observe if you would finish the project with fewer funds than you raised. Lastly, make sure that after the first story, you would be able to keep things going.
What Factors Increase The Effectiveness Of CrowdFunding?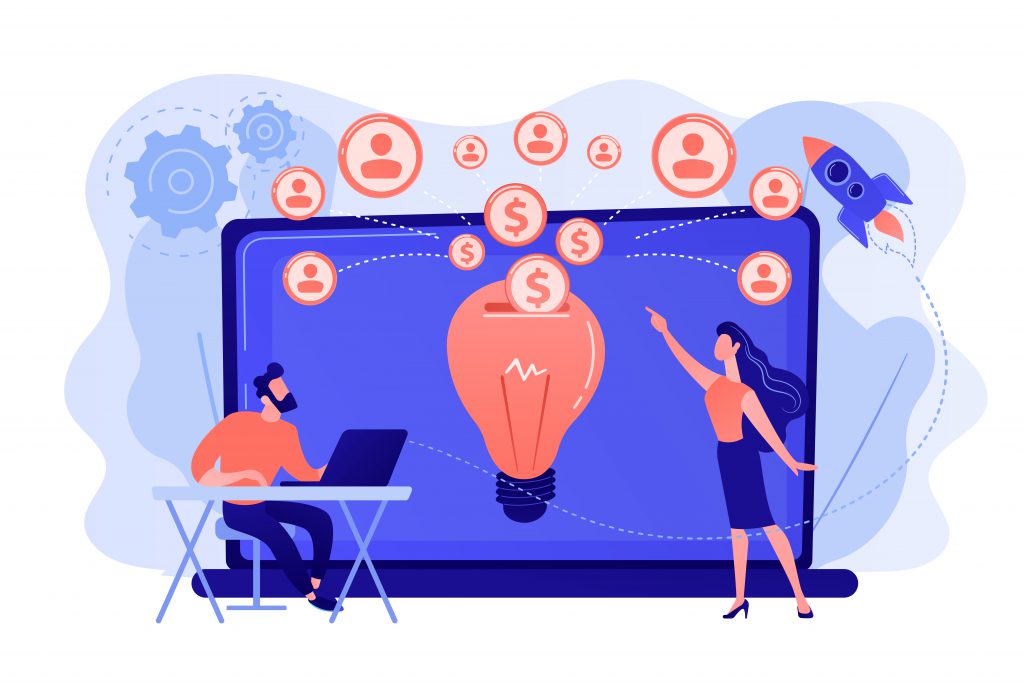 To get the best out of crowdfunding ventures for business expansion, make sure you choose the right site for your company, product, or concept. Certain people concentrate on artistic ventures and others on technology. You have to choose wisely the kind of platform to use for crowdfunding. Before you launch a program, you must determine if you have the time and money to carry it out successfully. You should really consider whether the new company or project is the one that people would be inclined to invest in.
You want to make a good impression on your future sponsors and clients. Tell them a story that begins with a dilemma and ends with your solution by your product. This can be accomplished by the use of photographs, compelling text, or a video. The uniqueness of the project helps a lot in the effectiveness of crowdfunding.
Regardless of the platform, you must make an appeal of crowdfunding that seems urgent. This is one tactic that has always succeeded for activists in increasing the effectiveness of crowdfunding. Set a tight deadline for your campaign to build a sense of urgency and motivate your supporters to act. As a result, you will be able to meet your fundraising targets sooner.
Publir's CrowdFunding Tool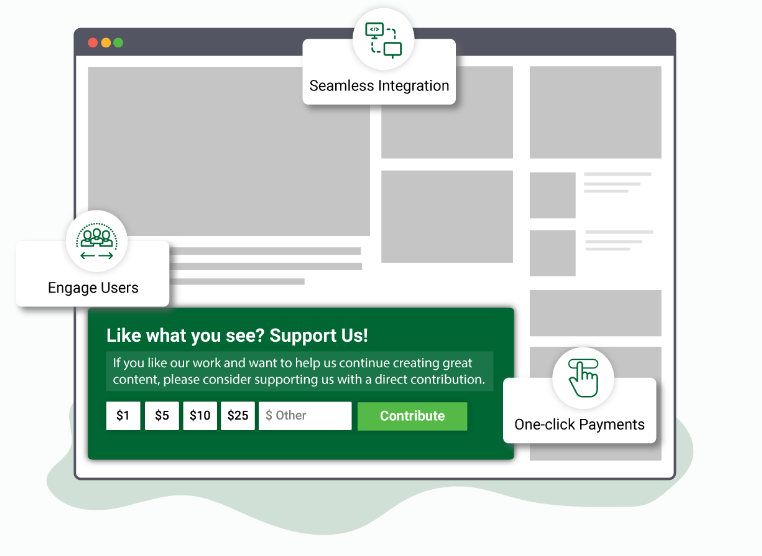 With Publir Crowdfunding, the most dedicated supporters will add their voices to your cause and help you achieve your goals. Integrate your website into a crowdfunding platform. Activate your most committed supporters by allowing them to make one-click donations to your content with Publir. 
Unlike other third-party crowdfunding sites, Publir does not direct the readers to another website in order to make a donation. All purchases take place on your own website, which helps to build your brand. Furthermore, our tool gives you complete control over the style, post, and price of your fundraisers. You can customize your own message. Robust reports give you a lot of information that you can use to create content and experiences that can help you get the most out of your users.
Hundreds of thousands of dollars have been raised through Publir's crowdfunding tool by scores of websites in a variety of fields, including politics, sports, technology, and tourism. We will assist you in developing a fundraiser approach that is tailored to your site's material and demographic based on the information gleaned from these projects.
Conclusion
When compared to conventional ways of raising funds, crowdfunding has a number of advantages especially for startups with a unique product or young companies with a passionate following. But a successful crowdfunding campaign is no easy task. It requires a well-planned strategy, flawless execution, and a robust platform.