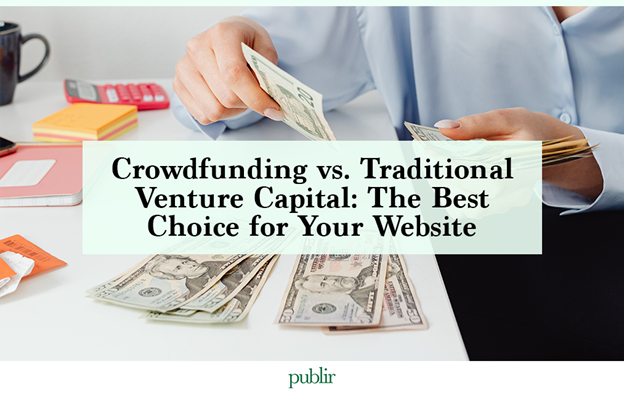 When speaking about crowdfunding startups, there are more options available than it seems. Have in mind that there are over 1400 crowdfunding organizations in the US alone. Yet, unarguably crowdfunding and venture capital are the two most common strategies for a reason.
While both methods have a chance to succeed for companies, they differ greatly from one another. Let's examine the distinctions between venture capital and crowdsourcing and the advantages and disadvantages of each.
How is Venture Capital Different From Crowdfunding?
Venture capital investing is usually performed by experienced investors or venture capital companies that can allocate significant quantities of money to firms with great growth potential as a sort of funding in order to get back on their investment.
These financiers, often known as venture capitalists, have extensive knowledge of how to spot and invest in businesses with the potential for rapid development. Crowdfunding, on the other hand, entails collecting smaller sums of money from a huge number of people, many of whom are individual investors. Although crowdfunding campaigns can take many different shapes. They often entail rewarding backers or allowing them to pre-order the good or service. Startups that are trying to raise seed money or support a specific project frequently use this sort of investment, mainly because it is easier to pull off and because the company will remain 100% theirs after the seeding phase.
The usual investment amount is one of the key distinctions between venture capital and crowdsourcing. While crowdfunding initiatives often generate lesser sums of money than venture capital, they bring much greater control to the business and often result in a successful funding phase. Whereas with venture capital, you can easily lose control of your business.
The method through which investors are repaid for their investments is another significant distinction. In return for their investment, venture capitalists frequently accept an equity position in the business, which gives them a share of ownership and some decision-making authority. On the other side, as mentioned above, crowdfunding startups more often than not, retain all of their private equity.
What are the Pros and Cons of Crowdfunding?
Like every source of finance, crowdsourcing has advantages and disadvantages. Let's examine each in more detail.
Pros:
Access to a sizable investor pool: Crowdfunding campaigns may reach a sizable audience, which can assist entrepreneurs in swiftly raising money.
Market research: An effective crowdsourcing campaign can demonstrate that there is interest in the good or service being given.
Marketing and publicity: Crowdfunding campaigns have the potential to create a lot of buzz and attention, which may assist companies in increasing brand recognition and luring in new clients.
True ownership: When utilizing crowdfunding, the initial owners don't risk losing the equity in their company in return for financing.
Cons:
Time-consuming: Setting up and maintaining a successful crowdfunding campaign involves a lot of work, which might take time away from other crucial duties. The same goes for venture capital. In the end, whether you need to persuade one person or hundreds, the effort would be the same.
No assurance: There is no assurance that a crowdfunding effort will be successful because success might be unpredictable, and usually, crowdfunding platforms require a certain goal amount to be reached for the sum to be paid to the business. Luckily enough, when an adequate goal is set, more than half of the campaigns are successful.
Funding limitations: Crowdfunding campaigns are typically time-bound and may not gather as much money as a business needs. But that doesn't mean you can't do it again. Also, setting up a crowdfunding campaign on your website can allow you to reach your goal much faster.
What are the Pros and Cons of Using Venture Capital?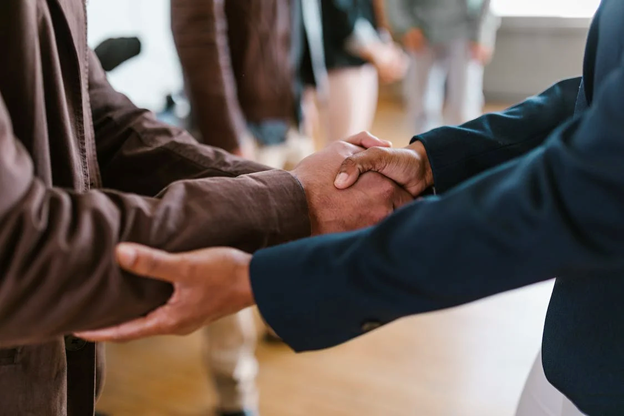 Venture capital can allow a business to amass a great amount of capital in no time. However, it comes with a lot of responsibilities and risks.
Pros:
Gives you access to seasoned investors: Venture capital companies are more than adept at spotting promising business endeavors. They possess the knowledge and know-how to provide entrepreneurs with invaluable counsel and direction.
Amasses large quantities of money: Vc funding is known for reaching higher sums. Usually, this may provide businesses the money they need to see rapid expansion.
Calls for fundraising expertise: Venture capitalists that participate in seed funding frequently have large networks of investors and may aid firms in raising more money as they expand by calling on their friends in the niche.
Cons:
High level of scrutiny: Before making an investment, venture capitalists frequently perform thorough due diligence, which may be intrusive and time-consuming.
Loss of control: When venture capitalists invest, they most often receive an equity share in the firm in return, which may cause the founders to lose control of the business.
Pressure to expand: Because venture investors are frequently concerned with maximizing their return on investment, they could put pressure on firms to grow significantly and rapidly.
How to Choose Between Crowdfunding and Venture Capital?
There are a number of things to take into account when choosing between venture capital and crowdfunding. For the inexperienced startup owner, venture capital might ultimately mean losing control of your business.  
While established businesses may gain more from venture financing, startups in the early phases of development may discover that crowdfunding is a better match. Some industries may be more suited to one source of finance than another. For instance, firms in the consumer goods sector may be better suited for crowdfunding than those in the high-tech sector.
Although startups with a high capital requirement could discover that venture funding is a better alternative, startups with a lower capital requirement might do better with just a few crowdfunding ideas without needing to lose equity and control to amass capital.
Not to mention, for smaller non-tech startups, it's much easier to control your funds and cash flow when avoiding venture capital. You can easily utilize several crowdfunding platforms while also gathering funds on your website and social media through donations and subscriptions.
Final Words
Venture capital and crowdfunding can both play a key role in the development of your business. However, unless you are running a multi-million tech company, crowdfunding would be a much more suitable choice to start with.
Aside from utilizing crowdfunding platforms, you can also turn toward your own fanbase on your website for financial support. Check out Publir's crowdfunding solution and engage your users to become a part of your mission.