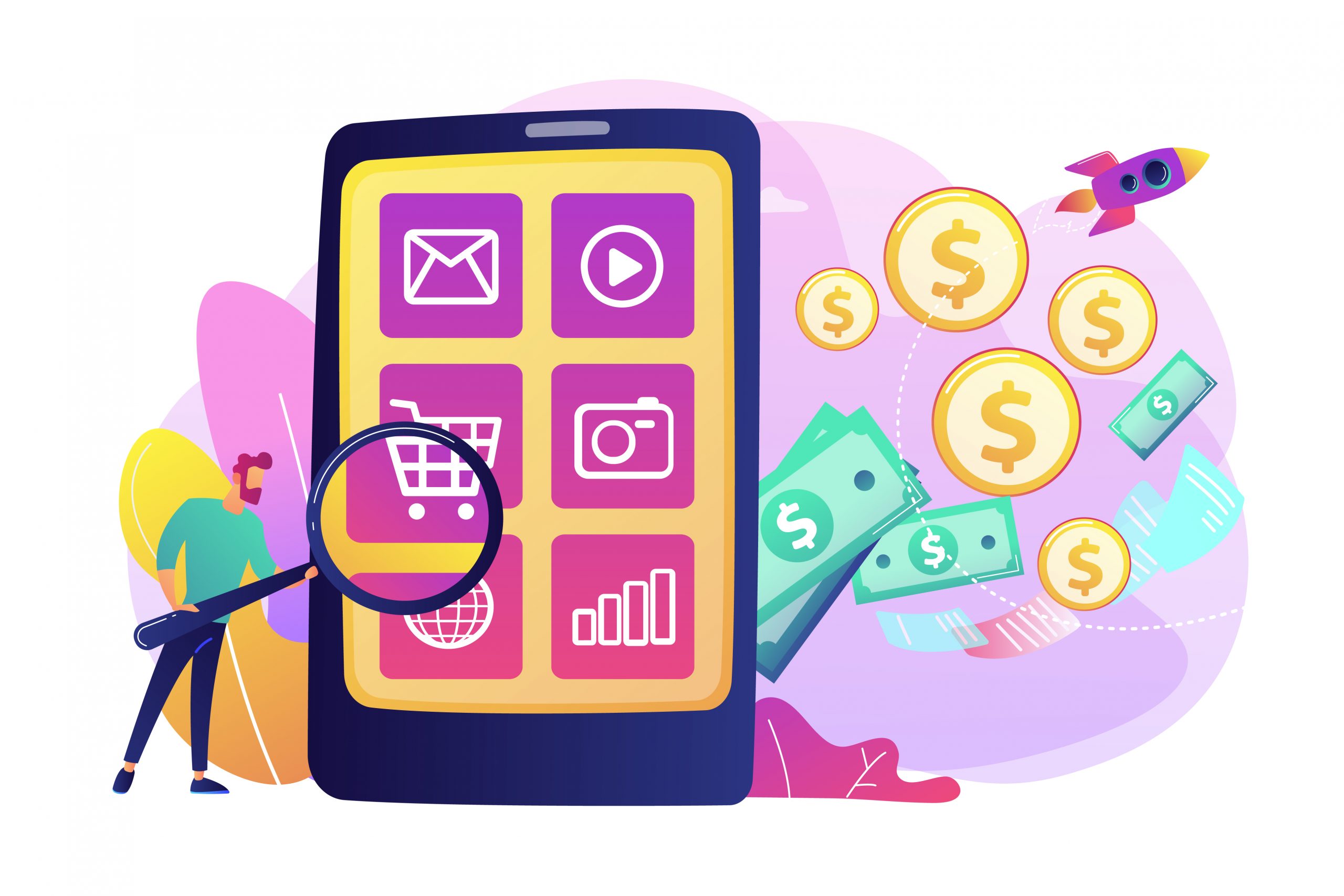 The process of monetizing your app through advertising revenue is known as ad monetization. On the surface, this appears to be a straightforward task: place adverts in the app and earn money. However, for app developers, increasing ad monetization revenue may be incredibly difficult.
Publishers should expect a number of big developments in ad monetization in 2022 and beyond. Preparing for these changes will include overcoming some obstacles, but they will eventually lead to ad monetization strategies that are more successful for publishers while also giving consumers greater control over their data and privacy. Customers, publishers, and advertisers will all gain from adapting to the ad monetization challenges of 2022.
What are some ad monetization challenges?
Be aware of the hurdles you'll face and how to turn the face into the ultimate success story before diving head first into the pool of ad monetization. Some of the ad monetization challenges are described below.
Third-party data reduction
Third-party cookies have long been an important aspect of online data collecting and ad targeting, allowing publishers to learn more about how people surf the internet and provide more relevant adverts to each user.
Google intends to totally phase out the usage of third-party cookies in its browser by the end of 2023, a move that other browsers are likely to follow. The decision was made in response to increased customer aspirations for more privacy and control over their data online, as well as altering policies aimed at better enforcing those expectations.
Third-party data alternative
With minor modifications to how publishers handle data gathering and maintenance, data-driven, tailored advertising will remain effective. It will become even more critical for publishers to gather and use zero-party data (information that consumers have voluntarily contributed to your firm) in order to offer successful ad personalization.
Consumers are also more interested in ad monetization based on zero-party data. It may also be utilized to deliver extra benefits to customers, such as a more tailored experience from your content, in addition to allowing them more choice over how their data is used online. 87% of people are willing to provide businesses this information if it means more personalization for them.
Personalization expectations expanded
Changes in data management will have a significant influence on 2022 as a result of the growing desire for more targeted advertising. Satisfying this demand while also meeting increasing regulatory standards and data privacy demands would put pressure on publishers to stay up. Publishers should prioritize personalization not only because it is what customers desire, but also because it makes their platform more appealing to marketers. According to 88% of marketers, increasing customization leads to quantifiable increases in their performance.
Personalization goes beyond ad monetization
This shift implies a greater emphasis on persuading users to provide more information about their preferences and narrowing down the essential data points required for effective customization. After all, although customers want more control over and understanding of how firms use their data, they don't want to waste time filling out lengthy opt-in forms.
On that note, publishers will need to consider the value proposition of delivering zero-party data to their users. Using customer data to offer more relevant content improves your customers' interaction with your material right away. This is a great way to get people to do your opt-in, survey, or poll.
The emergence of Artificial Intelligence
Machine learning and artificial intelligence (AI) are on the verge of becoming commonplace across a wide range of digital businesses. Indeed, 85 percent of corporate leaders feel that adopting AI and machine learning will provide their organizations a competitive advantage in the future years. This leads to growing usage of machine learning and AI in ad monetization to enhance ad personalization, placement, and bidding procedures.
According to a survey by Deloitte, internet consumers are more likely to respond favorably to ads that are related to the material they are viewing and do not disturb it.
Web monetization challenge with invalid traffic
Invalid traffic, which comprises impressions or clicks that artificially inflate advertisers' overall expenses while reducing publishers' revenues, is a monetization challenge that nearly all publishers face. The issue is that these clicks and impressions are worthless and may result in AdSense suspensions. These clicks generated by automated tools and bots are meaningless because they do not result in genuine conversions or leads.
Detecting and mitigating ad fraud
Invalid traffic messes up the analytical data, making it harder for advertisers to plan campaigns and publishers to forecast inventory. As a result, if you see unusual traffic (such as a sudden rise in visitors or spam comments), you should take it carefully. Spam traffic reduces the value of a publisher's ad inventory. Follow these guidelines to deal with Invalid Traffic:
Using tools like Google Analytics, you can audit your traffic and audience in categories depending on channels, location, device usage, and so on. You can also measure average session time to determine whether the traffic is human or bot traffic.
Stop purchasing bot traffic and start using excellent ad placement strategies.
Stop clicking on your own advertisements. Google can easily discover publisher clicks on ads via IP address tracking, resulting in a suspended AdSense account.
Combat ad fraud and get your traffic validated by firms that provide IVT detection and protection solutions that can aid in the elimination of ad viewability issues and non-human traffic before the advertisements load in real-time.
Takeaway
Advertisers cannot tailor their adverts to the right people if they try to be everything to everyone. Websites that cater to a particularly narrow demographic (such as young parents) will provide possibilities for advertisers to pay a premium to be seen by their target audience.
Concentrate on producing excellent content first, and the advertising will follow. The more satisfied your users are, the more visitors you will receive, the more views your ad units will receive, and the more money advertisers will pay for them. Basically, if visitors are satisfied, advertisers will be delighted.