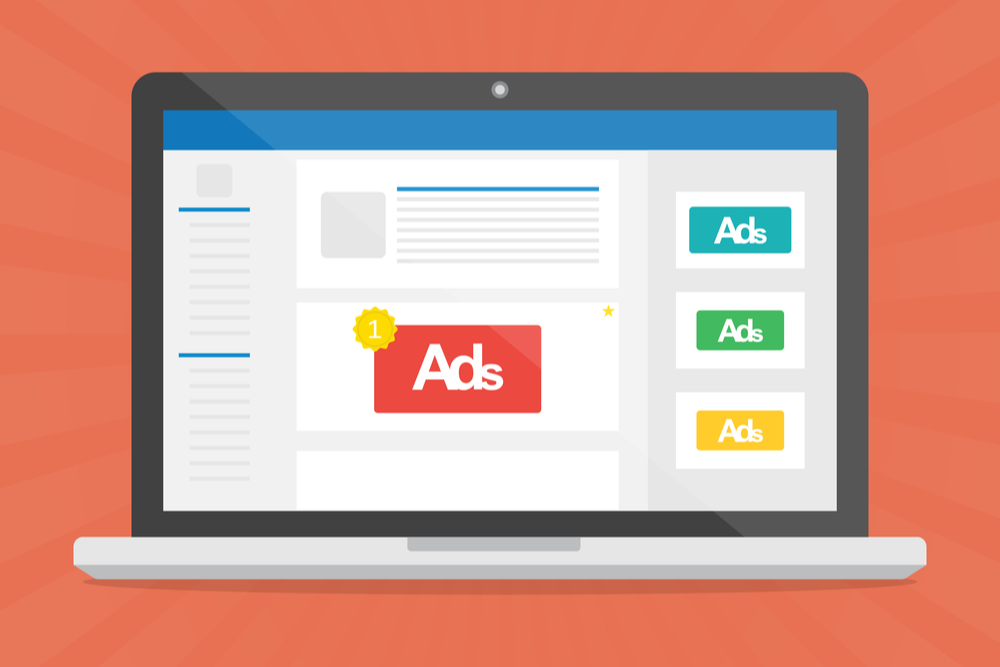 Do you ever feel like you're always competing for attention on the internet? It's difficult to stand out in a crowd when there's so much competition for attention. But don't worry, there is a workable solution: multiplex ads. This new ad structure is intended to assist you in standing out and being noticed. While Multiplex ads are still relatively new, we wanted to get a head start on this ad style. In this article, we'll look at the potential of multiplex ads, how to get started, and other topics.
Continue reading to learn about Multiplex ads, how they may offer value to publishers' inventory, how to get started with them, and best practices for their deployment.
What are multiplex ads?
Multiplex advertisements, like content suggestion ads, are a sort of native ad format. Publishers can use them to show adverts that mix in with the rest of their website's content. A multiplex ad integrates in with the existing content on your website, raising CTRs and providing a positive user experience.
Publishers can adjust the layout and appearance of their adverts using this format to match the look and feel of their website or app. Greater page visits, fewer bounce rates, more ad impressions, and increased ad income are all benefits of providing additional material to your users. Multiple ad placement possibilities, superior ad quality, and appropriate interaction with Google are all advantages for publishers.
Multiplex ads are often displayed in a grid style; however, the arrangement of the ads may be customized to meet your specific requirements. Ads for content recommendations are often placed underneath the content space. Publishers, on the other hand, may experiment with sponsored content advertisements using Google's Multiplex Ads without worrying about the user experience.
What are the benefits of multiplex ads?
When it comes to presenting content suggestion advertising on their website, Multiplex Ads might be your hidden weapon. The following are some of the advantages of multiplex ads:
Since these ads are provided by Google, unlike other content suggestion ad providers, there are no restrictive contracts involved.


Because Google has the greatest pool of ad purchasers, publishers do not need to be concerned about the issue of blank impressions. They also provide improved brand protection by adhering to rigorous Google content restrictions.


Publishers do not need to be concerned about the quality of Multiplex ads presented on their websites because Google will ensure that high criteria are met. Publishers, on the other hand, can access the broadest pool of potential advertisers through Google, and they won't have to worry about their Multiplex ad units running out of ad impressions.


It's critical to strike the correct balance between advertising and the user experience when placing adverts on a website. Multiplex ad layouts allow consumers to continue to enjoy the website's content while the advertising, which display at the bottom of the page, have no influence on the user's experience. It's a win-win situation for both you and your readers.


Using a new ad type to combat banner blindness is always a smart idea. Multiplex advertisements can aid in the reduction of banner blindness, which is a serious issue for many publishers. Users are less inclined to avoid them on the page since they appear to be native content.
How to get started with multiplex ads?
The method for putting up Multiplex ads on your website is identical to setting up native advertises in GAM. Once you have access to run Multiplex ads on your website, the process is similar to setting up native ads in GAM:
Go to your GAM account and log in.
Select Multiplex ad from the dropdown option on the Ad Manager main page under Delivery > Native > New native ad.
Google determines the ad layout by default, and the best-performing Multiplex ad layouts for both desktop and mobile devices are dynamically selected. You must disable the option "Let Google optimize layout" if you want to modify your ad.
After you've disabled the default configuration, choose a layout for the multiplex advertising. Google offers three layout options:
Single column (landscape image) — For mobile devices and desktop rail placements.
Single column (square image) — For mobile devices and desktop rail placements.
Multi-column (landscape image) – This option is only available for desktop layouts.
You can now either let Google choose the optimal font and color design for your advertising or modify the design yourself.
Finally, specify the targeting parameters for the Multiplex ads and select Save and Continue to continue. When configuring the targeting parameters, make sure they correspond to the targeting of the line item.
Final thoughts
Multiplex advertising may be an excellent addition to your inventory and can increase your ad earnings. Before adopting Multiplex advertisements, it is strongly advised to weigh all of their benefits and drawbacks. Also, make certain that you follow best practices in order to get the most out of these adverts.
Contact your advertising partner to learn more about Multiplex advertisements, and make sure you follow best practices to get the most out of them before deploying them.