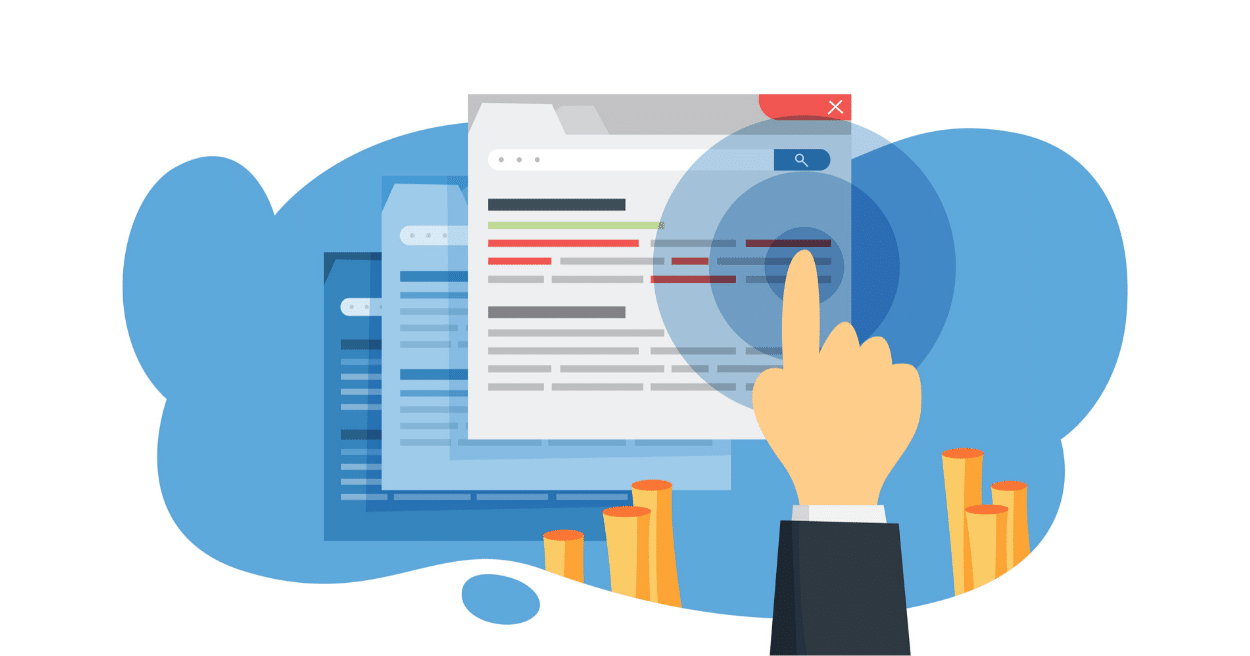 Defined as the ratio of the number of clicks on a certain link or a Call To Action, to the number of times people were exposed to said link (or the number of impressions), Click Through Rate is measured by the formula –
CTR = (Click Throughs/Impressions)x100
For instance, if 100 people see an ad online, and 5 people click on 'learn more' to know more about the product, then that ad has a CTR of 5%. CTR is used to measure whether PPC (Pay Per Click) search results, CTAs on landing pages, and hyperlinks in blog posts and email campaigns are performing well, or not. Click-Through Rate is basically the number of clicks achieved off secured impressions. If you want to improve CTR, you have to overhaul your keywords and match the type, watch out for your ad copy language, and carefully target your audience.
Why is CTR important?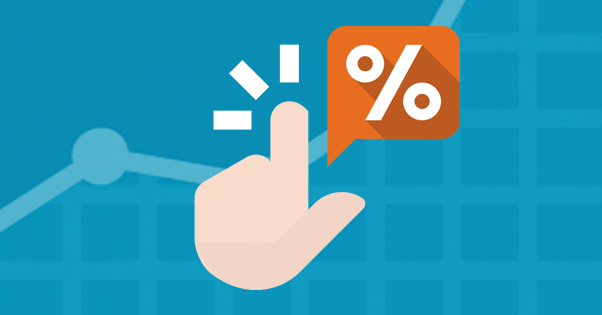 CTR is an important metric because you can understand your customers, what works and what does not while trying to reach your target audience. Low CTR means you're targeting the wrong audience, or not persuading them well enough so they click.
What is a good CTR?
CTR may vary between industries. If you want to find out what a good CTR is for your business, start by researching the average CTR in your industry. Once you understand the industry average, you could take steps to improve your CTR and reach your business goals.
How do you improve CTR?
Use Long-Tail Keywords
Use long-tail keywords, especially in headings and title tags, because they are highly descriptive and match your content to search intent. On seeing descriptive long-tailed keywords related to what they're searching for, users are motivated to click on your URL as they think your post might have the information they are looking for. So, to find long-tail keywords that meet user intent, use keyword research tools like Ubersuggest. Plug your seed keyword in the search bar and click on 'search'. Next, click on 'keyword ideas' in the left sidebar, and then select the relevant keywords, before including them in your content.
Effective Meta Descriptions
Effective meta descriptions are a great way to organically improve your CTR. Snippets of text that appear below your title tag in SERPs, a good meta description can tell users what your page is about, compelling them to click on your post. Use keywords to show your users that your article can solve a problem and has the answers they are looking for. Optimize your meta description by answering questions, making it specific and relevant, and using powerful language like emotionally charged words to elicit responses. Meta descriptions should convince the user that your content is THE solution. Try including a CTA to aid them.
Implementing Structured Data
A great way to 'speak' to search engine algorithms, structured data can be implemented using Schema.org to change content into code that search engines can process easily. This can help them display rich, informative, and interactive search results. Commonly called rich snippets, this type of search results attract more clicks as they appear on top of SERPs, are more attractive than plain URLs, and give more information about content at a glance. People love interactive content, and implementing structured data will boost CTR rates.
Posts With Images
Using images in posts is fairly common, and a great way to organically improve CTR. Images in content boost engagement because they are an important part of your content, appearing in featured snippets and other infoboxes on SERPs. Images also improve the scope of your URL being clicked on, when users look for search results in 'images'. You can implement certain SEO best practices like alt text addition, and proper image nomenclature for this to work.
Descriptive URLs
One of the most vital pieces of information shown on SERPs, your page URL needs to be optimized so your organic CTR improves. Make it as descriptive as possible, including keywords in the URL. This shall reinforce what your core topic is all about, showing users that your content is relevant. Keep your URLs short, making them attractive and easy on the eye to get more clicks. Change your URL in permalink settings, if you are a WordPress user.
Simplify Title Format
Your title tag is a part of the information displayed on SERPs, and you must format it properly. Keep it simple. People usually sift through search results seeking the most relevant one. If your title is simple, catchy, and explains what your post is about you will get more clicks. Leverage your corporate or personal branding to optimize your CTR. If you are already a leader in your niche, users will get the confidence to click on your URL. Don't frontload your brand, as that can cause your rankings to drop. Ensure your title is clear, and use tools like Avid Demand to preview the way your content will look on SERPs.
Localize Content
When it comes to traffic sources, mobile beats desktop, hands down. Most cellphones have location and map functions turned on, so Google can read locations and provide local solutions. Localized content is great for SMEs that operate in certain areas, and for in-person service businesses. Localized content allows you to target your audience effectively, receiving high-intent customers who are looking for something that you are selling or offering. Add your location in the content, meta-description, and title tag, so you localize your content. Also, list your business on Google My Business ( GMB), so you are on the map when local searches are made. To drive clicks, you must offer relevant information, and your location needs to be in your metadata for that to happen.
Listicles
Requiring little cognitive effort to process, listicles are loved by all. Including them in your content strategy can help you get more organic clicks. Include numbers in your headline and title tag, making it clear to users that there's a listicle beyond the click. Listicles also improve your chances of getting featured in snippets.
A/B Headline Testing On Social Media
Your headline is one of the first reasons users click on your article. Ensure that it resonates with your target audience. Test your headline on social media. Use tools to optimize your headline, and test your headline by sharing the article on different social media platforms. After a couple of days, change your headline title and re-publish the post. Share the new article on social media, waiting for the same number of days before checking engagement rates. The headline which drives the most engagement wins.
Yoast Review for WordPress Users
A great SEO tool to improve organic CTR, YOAST can help you preview your snippet as it appears on SERPs. Make changes based on recommendations given. You can also see if any keywords get cut off, or your snippet makes sense overall.
Google Ads for Preview
Like YOAST, the Google AdWords Preview Tool is a great way to preview ads, so you can optimize them for organic CTR for mobile and desktop. See how different ideas work while generating new ones.
Identifying Winners and Losers
Calculate winners and losers of your current pages, to see which page titles and content types work well or not. Use Google Analytics for this information. Learning what clicks, impressions, CTR, and average SERP position for your pages, as well as bounce rates, sessions, conversions, etc, can tell you what works and what doesn't.
Optimize Site Speed
Google is prioritizing page experience as a ranking factor. People won't stay on your page if your site is slow, and that will affect your CTR. A leap from 1 to 3 seconds in site speed, can increase bounce rates by around 32 percent.
Final Thoughts
Thus, the above methods should help you improve your CTR. In addition to these methods, using rich snippets, activating breadcrumb navigation, leveraging Google Analytics reports, building high-converting landing pages, and using heat maps to improve site clicks are some other ways you can improve your CTR. Read our blog on ROAS to find out how to maximize your revenue from your ad spending.