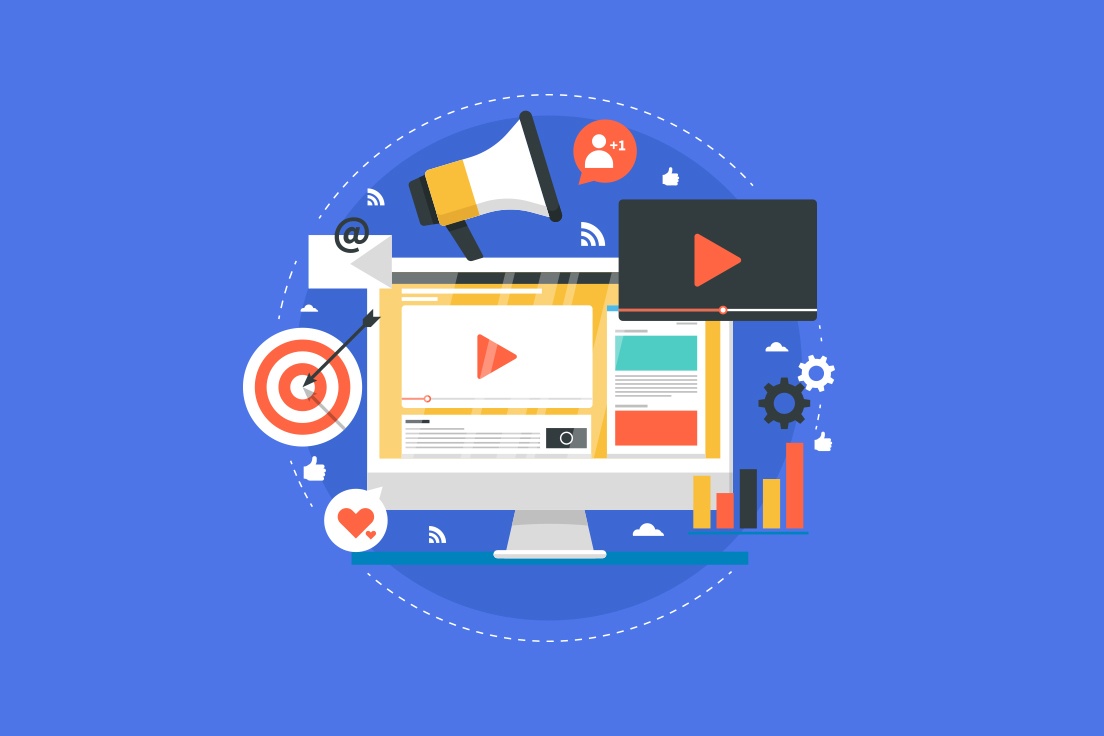 Media trading is the practice of purchasing advertising space, such as in case of banners, packages, videos, native advertisements, audio, etc, in real-time via the use of automated auctions, like real-time bidding, on websites that make all or a portion of their inventory accessible on marketplaces.
Programmatic media trading is the real-time purchase of digital advertising space through an automated auction, like real-time bidding. Sites that wish to sell advertising space via this form of auction usually do so through a marketplace or ad exchange. 
Advertisers may target the audiences they desire using a marketer, which is based on the value of the impression. Although just 61% of marketers feel their marketing strategy is successful. On the supply side, it enables publishers to attract higher-paying advertisers, as the higher the demand for your site's audience, the higher the cost per impression.
What does a Media Trader do?
The word "Trader" is used in the digital advertising business to describe someone who handles real-time ad campaigns using a Direct Service Platform (DSP). An industry expert who buys and sells commodities, currency, or financial instruments is referred to as a media trader. The finest media traders have a thorough awareness of what they are trading as well as the overall ecosystem. Media traders must have strong analytical and data mining abilities in order to acquire and sell advertising space.
A media trader is a professional that manages the digital budget allotted to them in RTB scenarios. A media trader must know where to acquire inventory for an advertiser in order to satisfy the campaign's objectives and return on investment (ROI).
Media traders help advertisers get the most out of their digital spending by matching them with their business objectives. To guarantee that the advertiser's goals are satisfied, they develop real-time bidding and sponsored search strategies and apply them in digital media purchasing platforms.
Responsibilities of a Media Trader
When running real-time bidding (RTB) campaign, a media trader has four primary responsibilities:
Understand the market: Media traders must be aware of the market in which impressions are generated. They choose the approach they will employ, including retargeting, prospecting, contextual targeting, and other tactics.
Oversee ad operations: this is the technical part of launching advertising, including ad placement limits and attribution management.

Trading: it includes overseeing a campaign, purchasing advertisements, reviewing reports, and making modifications to the targeting. It is the trader's obligation to achieve the greatest possible outcome, with the largest potential return on investment (ROI) from the marketing campaign.

Reporting: The media trader compiles all of the data from the platform analytics and gives insights into the major factors of the performance.
What is a Media Trading platform?
A trading platform is a software that allows investors and traders to place deals and keep track of their accounts without the need for financial intermediaries. Trading systems are frequently packaged with additional services including real-time quotations, charting tools, news feeds, and even paid research. Platforms can also be customized for individual markets, such as equities, currencies, options, and futures markets.
The media trading platform enables two-way transactional exchange traffic between media buyers and media owner systems in real-time. To ensure security, every communication is encrypted using Secure Socket Layer (SSL) or equivalent technologies. A media buyer can use the media buyer system to access a set of media buyer services provided by the media trading platform. Offerings that support each workflow interaction with media owners are included in the services.
What is the meaning of Media Buying?
The process of purchasing advertising space in numerous media locations is known as media buying. Print magazines and newspapers, as well as billboards and television spots, are examples of media locations. It occasionally contains online advertising space, although it is sometimes addressed independently. Media buying platforms are specialized ad purchasing platforms where you may buy ad space on different types of media.
According to eMarketer, roughly 83% of companies in the United States buy media programmatically because it allows brands, marketers, and media buyers to put advertisements in a real-time bidding auction with the utmost targeting precision.
Effective media buying entails much more than simply exchanging money for ad space. Media purchasing teams may build strong connections with media owners, resulting in more reach for less money. This allows marketing teams to enhance conversions and show customers and stakeholders a strong return on investment.
The art of media buying is complex, with a lot of emphasis on finding the best ad placement for consumer experience and conversion. Media teams may better optimize budget and plan by staying up to date on the latest media buying methods and negotiating tactics.
Digital media buying entails far more than simply designing an attractive banner or purchasing ad space. A brand may create the most wonderful advertisement in the world, yet it would be completely useless if no one saw it. And you don't want just everyone to see the ad; you want the individuals who are most likely to be interested to see it — your target audience.
What is a Media Buying company?
Media buying companies often concentrate on media strategy and media planning, which may be one component of an entire marketing plan developed by a corporation or its ad agency. Simply put, media buying companies are the firms in charge of monitoring the implementation of advertising campaigns by choosing where advertisements will appear, through the process of media planning, and then negotiating fees with media owners such as broadcasters and publishers, via media buying. They are increasingly interested in allied fields such as product placement and sponsorship.
Media buying companies perform many functions. The major functions are:
They determine the most appropriate time period, identify markets for reaching the target audience, and offer a budget to meet a client's objectives.
Because of the tracking, it does for ad campaigns, a media agency may have unique insights about the target population.
Media buying companies have significant ties with publishers that they may use to offer customers better pricing and value-added placements.
Conclusion
When it comes to media trading platforms, publishers and marketers cannot afford to be blind. Platforms for programmatic advertising must deliver a highly tailored user experience while also maximizing revenue via transparency. Choosing cost-effective solutions powered by cutting-edge technology will help you fine-tune your media-trading strategy and propel your company to new heights in a timely and efficient manner.
Media buying takes a long time. Media buyers don't want to waste their budget on something that doesn't work. As a result, the location of ad exposure has a significant impact on the campaign's performance. Be specific about your goals when purchasing media, and select the best channel for your marketing campaign.
Read More
How to Create Conversion-Boosting Pop-Up Ads