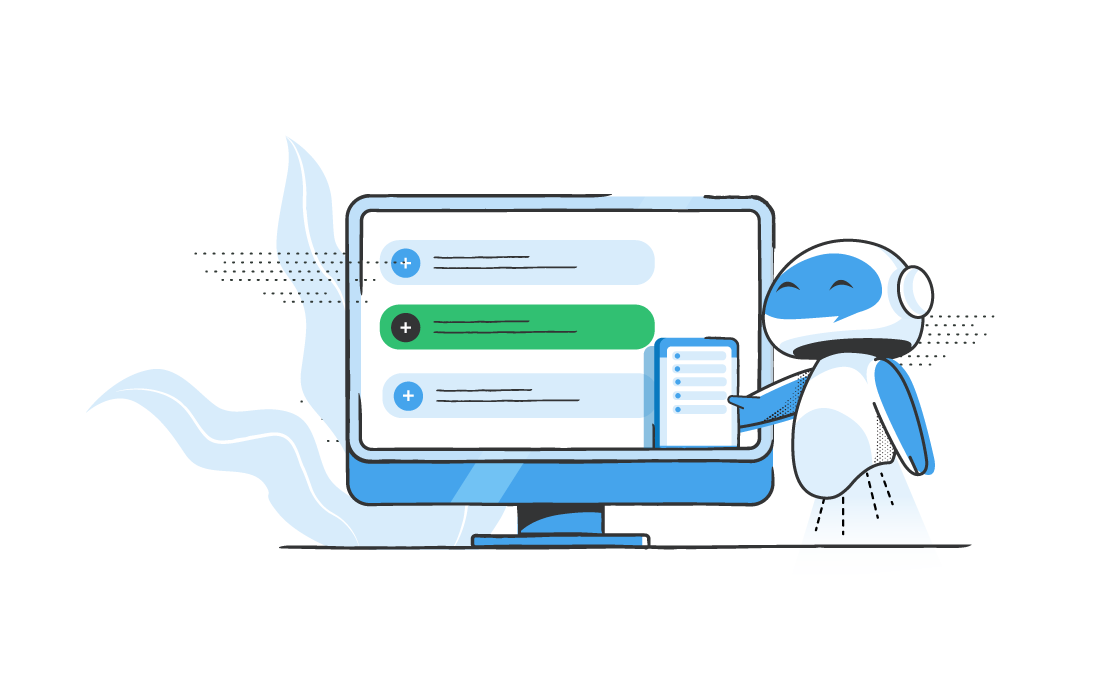 Nowadays, every website tries to lend a personal touch to browsers. Have you ever noticed that after you've finished reading the FAQs and the About Us section, if there's something more that you need to know, there's a chatbot to help? As our world becomes more digitized and interconnected, chatbots are customers' and companies' best friends. Chatbots are conversational robots that are designed to immediately answer user queries. For example, the robot to whom you ask questions about products in the tiny pop-up window in the bottom-right corner of your screen. Chatbots have many uses and are very versatile, used for Human Resource management, school administrations, and in other ways.
Why Are Chatbots Popular? 
People don't want to talk to companies. They want to talk to other people. Rather than calling and asking for help, or filling out a form hoping someone calls them back, companies want answers to their questions immediately, with control of the conversation. Chatbots are programmed chat interfaces that website visitors can interact with. Programmed to closely mimic human behavior, they interact with website visitors in a conversational manner. If you have used a live chat tool on a website, you've spoken to a chatbot. The questions and responses are programmed, instead of human reading and responding to each individual message. Chatbots help consumers get from point A to B quickly and smoothly, and are often referred to as little guides helping consumers find their way around your website.
What Are The Different Kinds Of Chatbots?
There are 2 main kinds of chatbots. Simple Chatbots and Advanced Chatbots.
Simple Chatbots
These respond to pre-written keywords or commands and are programmed by developers. Simple and limited in terms of communication, they fail to understand non-standard commands which aren't in their scope of operation.
Advanced Chatbots
Advanced chatbots rely on AI (Artificial Intelligence) while communicating with online visitors. They can understand basic language and communication, and their responses are many. They don't rely on pre-programmed keywords or phrases being entered. AI Chatbots are not human, but online visitors will feel as if they're talking to someone in your office. 
What Are The Benefits Of Using Chatbots?
Zero Waiting Time
Hate waiting in line? The feeling is common. If there is a video that takes 10 extra seconds to load and play, 50 users shift to something else. This behavior is common for all services. We want something immediately. Imagine losing half your website customers just because you can't respond to their queries. This is quite a bad loss because customers leave with a bad taste, never to return.
Personalization
Personalization can transform a prospect into a customer, and a customer to a recurring client. Conversational chatbots that are dependent on AI, make the customer feel as if they're having a conversation with a human being, not a robot. There are no commands to the website users, like CTAs. Instead, chatbots make customers feel at home by offering information or services in a conversational, friendly way. On a retail business website, a chatbot isn't different from a salesperson, ready to help the visitor with product information, payment, and order tracking.
High Customer Service Levels
Chatbots that use Natural Language Processing (NLP), can process or decode natural languages at different levels. They can break down syntax, semantics, discourse, and speech to get down to the sentence's hidden intent. They can dive into human psychology to understand customers with relevant information. Timely responses are key in this regard.
Improved User Engagement
Under pressure to build the right User Experience (UX), web designers and developers are always under pressure. Customer expectations know no bounds, so UX improvement is an important part of it all. Chatbots if correctly designed, coded, and integrated into a business ecosystem can serve users constantly and spontaneously, delighting them always.
Target A Wider Audience
A lot of messaging platforms like FB Messenger, Slack, Telegram, and Skype, give consent and resources for chatbot development and businesses. It is easier to target a wider audience because these messaging platforms already have success and a wide user base. It easily gets accepted into the market.
Help in Deriving Business Intelligence
The integrated AI (Artificial Intelligence) and machine learning, help these chatbots collect and process a lot of conversational data accumulated over time, process it, and derive valuable actionable insights from it. This is very important for any business because it gives clues to improve and innovate products/services, staying relevant to customers and market demands.
Help WIth Payments and Checkout
If there are complications during checkout, customers might abandon their shopping cart altogether. This is a major challenge for eCommerce vendors. Sometimes it's also the unsolved queries, besides the complexity of the process. A chatbot developer could integrate the API of a payment system like (PayPal, EasyPay, and Stripe), with the built chatbot, to help shoppers get answers to queries that are stopping them from completing the checkout process.
Assistance in Performing Surveys
Chatbots can help survey customers' experiences with purchased products and services, as well as process their requirements and expectations. Surveys are seen as tedious, and most attempts through emails and sites go in vain, as audiences, due to a lack of time, refuse to engage. Talking bots that involve customers in real-time discussions, make the survey engaging and successful.
Push Notifications Become More Relevant
A lot of times, customers fail to notice notifications, both email, and push. They think it's distracting. However, AI chatbot developments can make a difference to this. Customers might start paying more attention to alerts.
Keep Up With The Trends
Oracle estimates that around 50% of customers want businesses or service providers to stay online 24X7. Apps like Facebook Messenger, Kik, Skype, and others, are contributing to this. FB Messenger and Kik alone support around 30,000 chatbots. Customers feel at ease communicating with a brand online, through a chatbot, to make a purchase.
Build Trust
Since AI chatbots are the first interaction that a potential customer has with your brand, it is a great chance to educate the buyer about your products and services, and what they can do for them. Chatbots make a positive impression, and a bond is formed between your brand and your audience.
Chatbots Are Always There
As cheesy as this might sound, chatbots are the ones who will never leave us! They are programmed to be better than that. Chatbots are always there whenever you need them, day or night. Whether you have an urgent query at 2 am, the chatbot will be there waiting to help you for sure.
Chatbots 'Talk The Talk'
Chatbots might not be human, but they are quite natural. They don't need a filter to engage appropriately with customers. They keep conversation easy and flowing, so business is conducted in a natural and organized manner. Sometimes, the conversation is so natural that you might forget that you are talking to a bot. Bots are not human, so they don't have the emotional hang-ups we deal with. They can keep customers cool, calm, and collected. If customers get worked up, a bot will not mind.
Conclusion
Thus, chatbots are very useful and can diffuse some of the issues that arise out of human error. For instance, have you ever spoken to a representative who may be having a bad day, or may have an unpleasant tone in their voice? Bots treat everyone with equal, undivided attention and respect giving your company the advantage in the tricky field of customer service.
Read More
Ad Viewability and its Impact on Publisher's Revenue
Top 13 Ways to Improve Your Organic Click-Through Rate (CTR)